Joined

Sep 3, 2010
Messages

691
Reaction score

6
Points

18
Location
Vehicle Year

2003
Make / Model

Ford
Engine Size

306
Transmission

Manual
My credo

None
I thought I better get started on my 98 V8 Ranger thread before time started to slip away and some of the early details are lost. I sold my 2003 Mustang Cobra in September 2010 to help support this 98 Ranger project.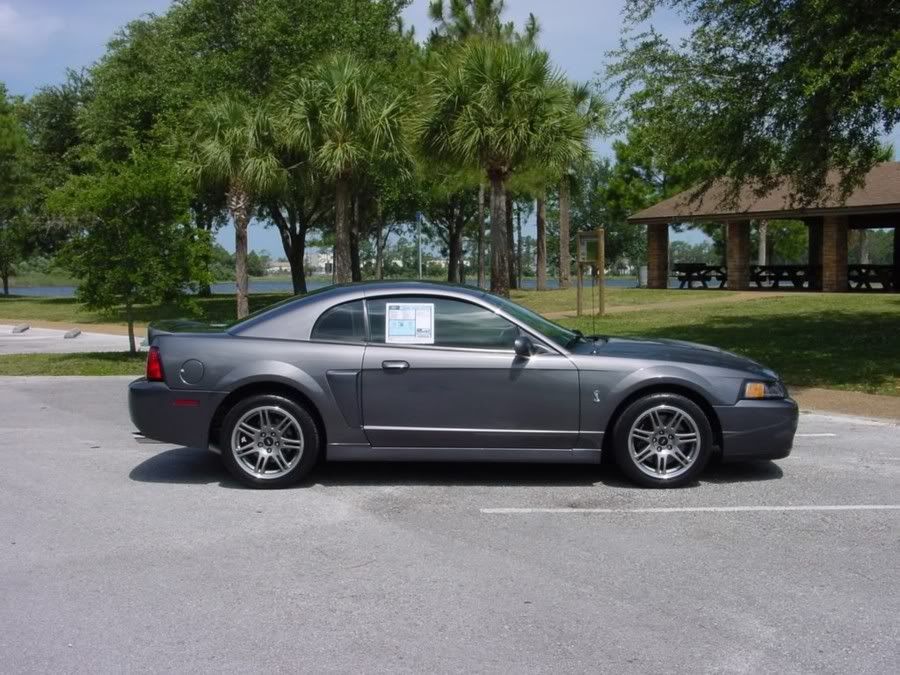 I sure will miss that 03. Best all around vehicle I ever owned. But the time has come for another truck and a V8 Ranger will help fill the void.
A week or so after selling the Cobra I found a 98 4cly XLT in Orlando Florida that had all the items I was looking for in a starting platform. These items included a step side bed, power windows, power locks, power mirrors, factory chrome wheels, and a fairly clean interior. The interior was a little more important to me than the exterior as the truck will be disassembled and painted once the V8 is installed and the initial bugs worked out.
Note to self: Disassemble the front clip and paint the engine compartment, fender rails, core support, etc. prior to engine install.
Here are a few photos of what I will be starting with.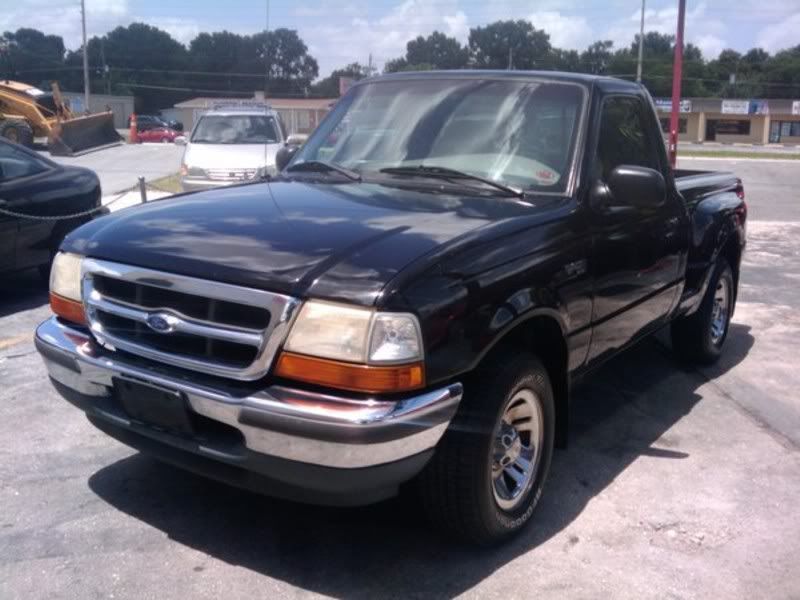 The interior needed a good cleaning but it was complete and in fairly good condition. The dash and door panels along with the trim pieces will be dyed when the truck is painted and the carpet will be replaced.
While I am collecting parts for the V8 swap I will also be working on a few areas that need immediate attention.
1. Clean the seats! They look like 12 years of neglect.
2. The left rear quarter panel needs to be replaced.
3. The front bumper needs to be replaced.
4. The front suspension needs to be completely rebuilt.
Step one. Clean the seats!
I disassembled the seats and removed the seat covers.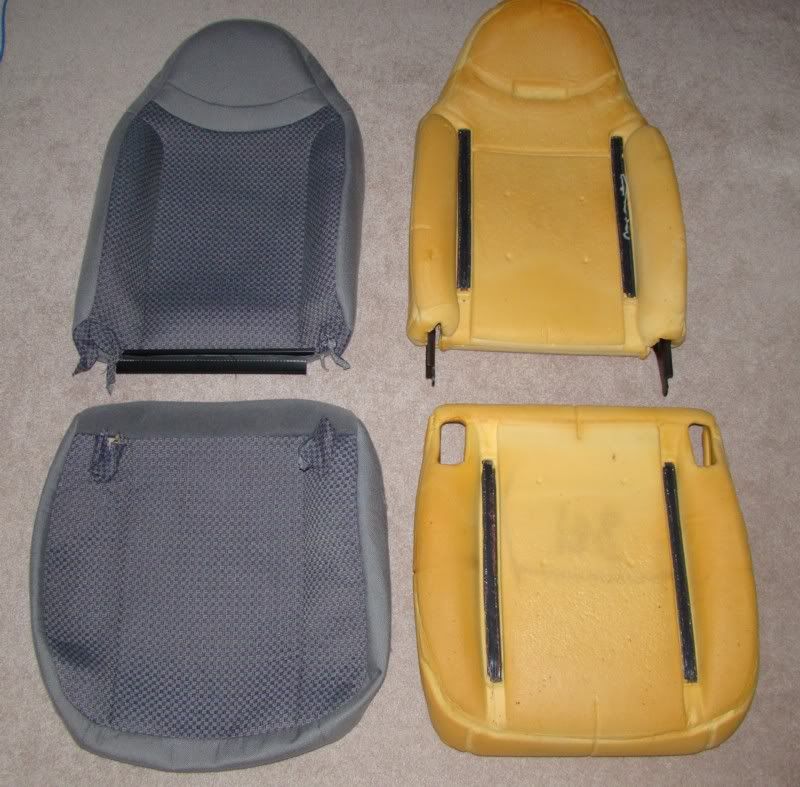 I then sent them through the washing machine one at a time for two cycles each with my detergent of choice, Tide! Here are a few photos of the clean passenger seat next to the driver seat before it was washed.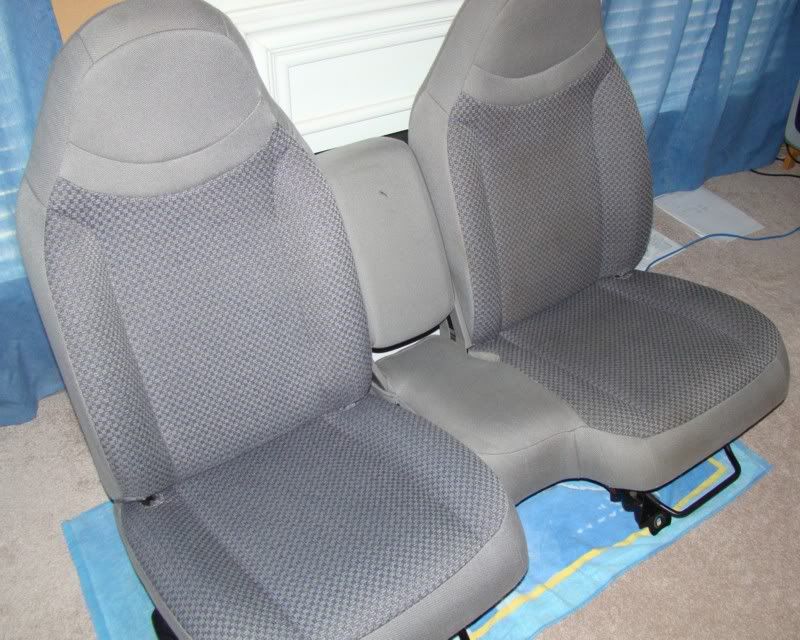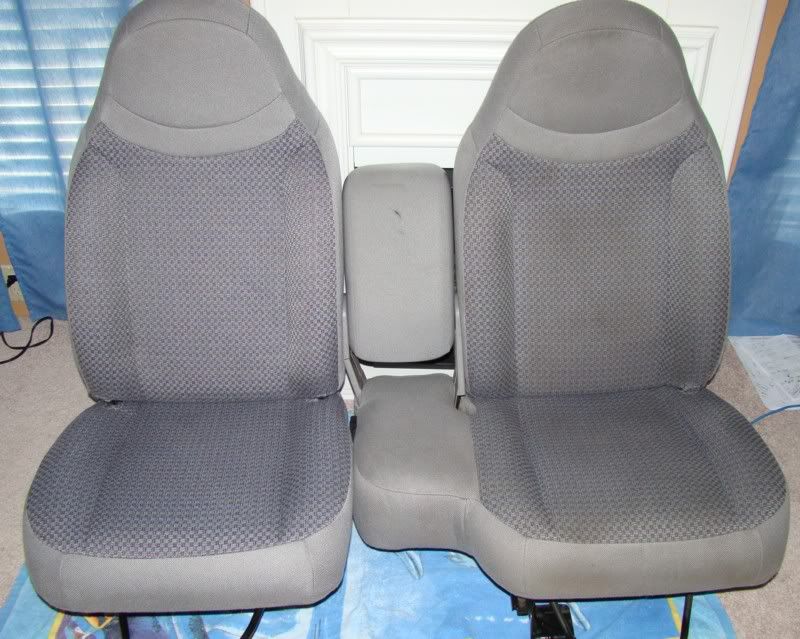 I followed up by doing the same with the driver seat.
What an improvement. Now the inside of the truck feels clean and certainly smells fresh.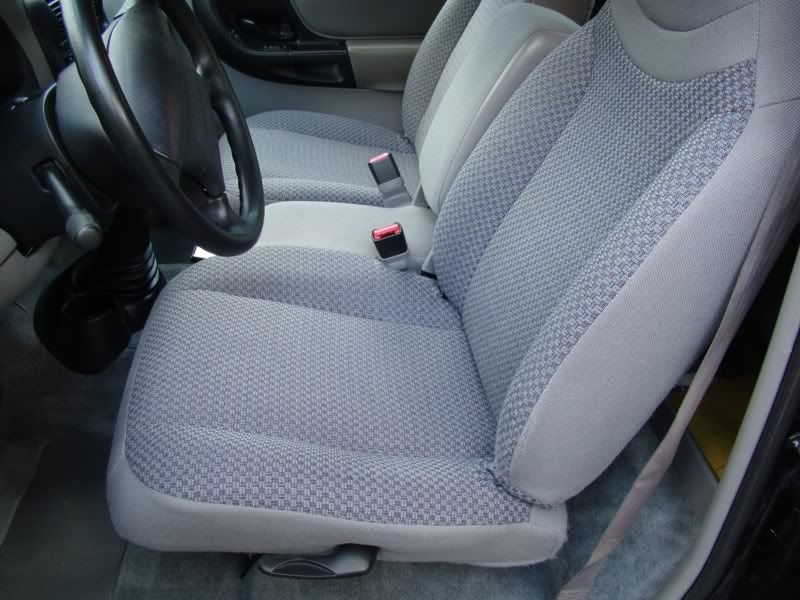 Step two. Replace left rear quarter panel.
I purchased a new quarter panel from e-bay and test fit it on the vehicle before painting it. At this point I am not sure if I will dust it real quick in the factory black or just leave it white for now. The truck is going to get a color change in a few short months.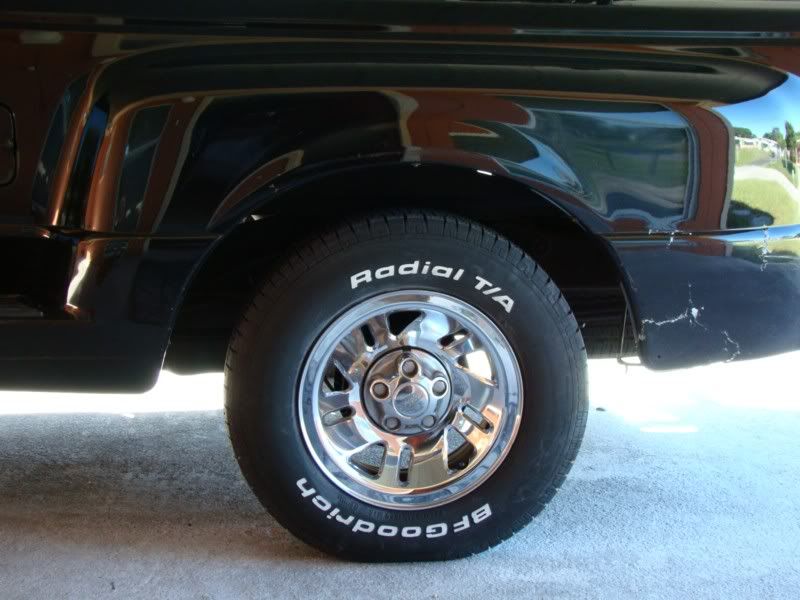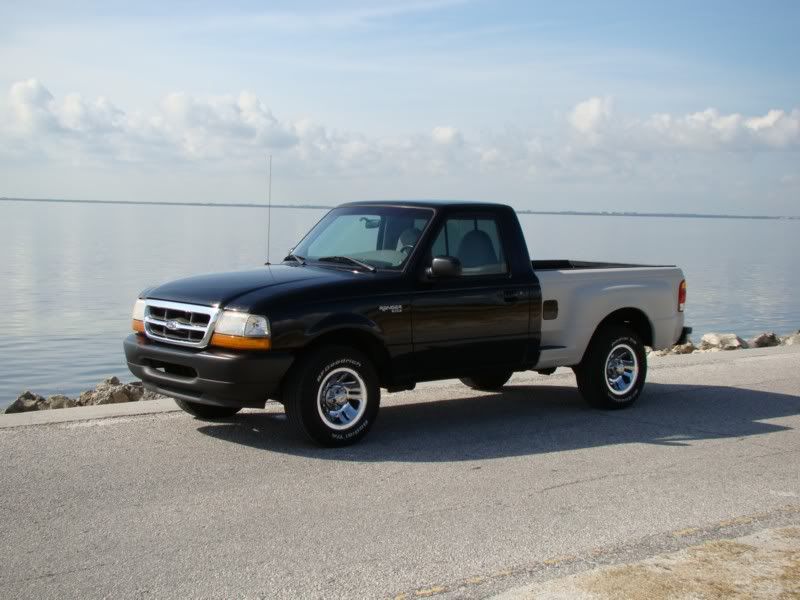 A few days ago I picked up a 2000 Mercury Mountaineer 5.0 V8 with all accessory brackets, wiring, computer, air box, etc. from a salvage yard in Tampa.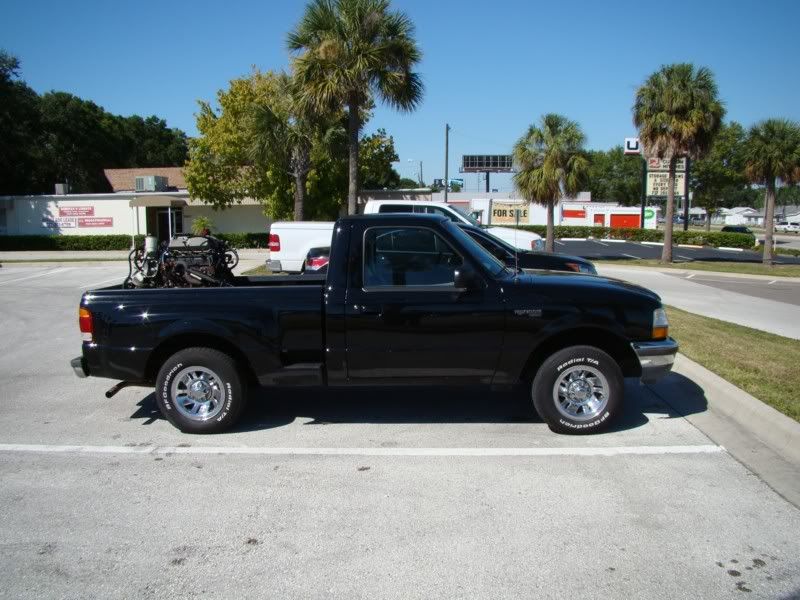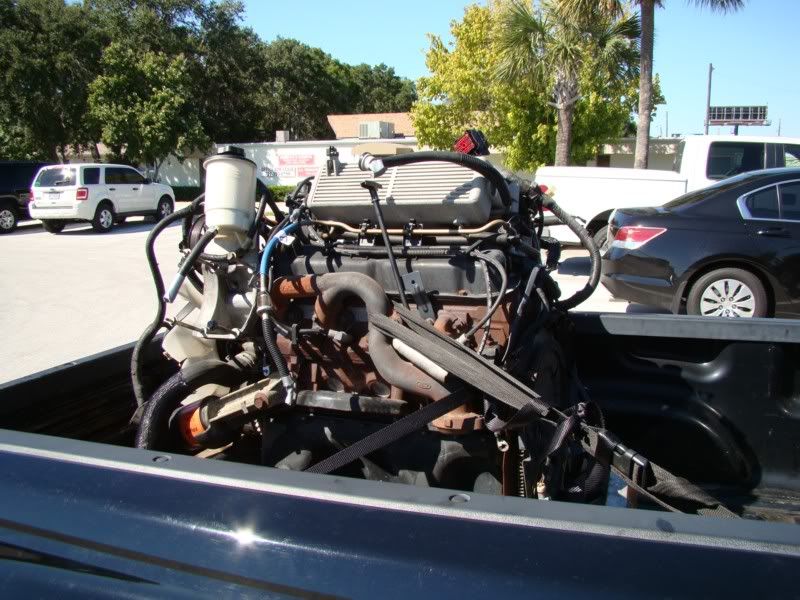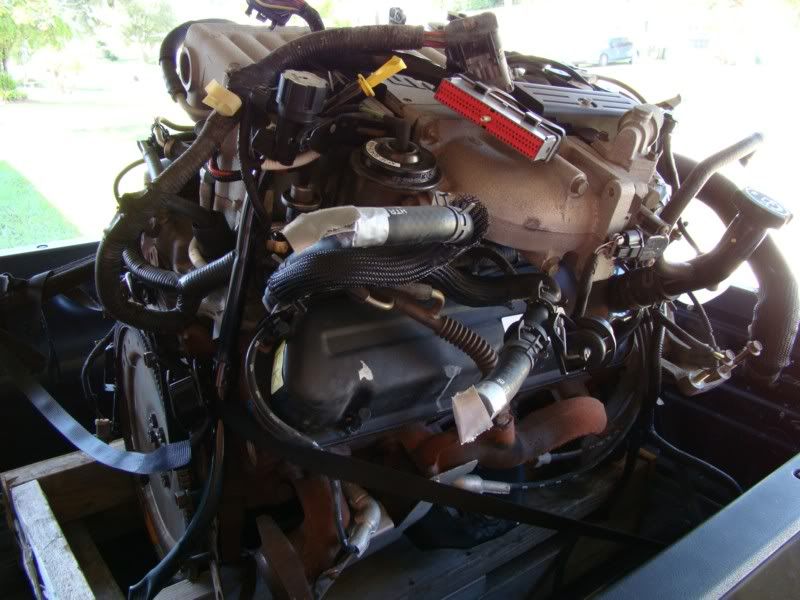 I got the engine home and started disassembling it. Preparing the pieces that will be going out for porting, as well as categorizing other pieces for cleaning/stripping and paint. The short block looks like it is in very good condition for a 100,000 plus mile motor. I will be selling that unit and purchasing a new LRS economy short block as a starting foundation for the build. Nothing fancy or extremely exotic, just a nice reliable street motor with a few aftermarket pieces for some added performance.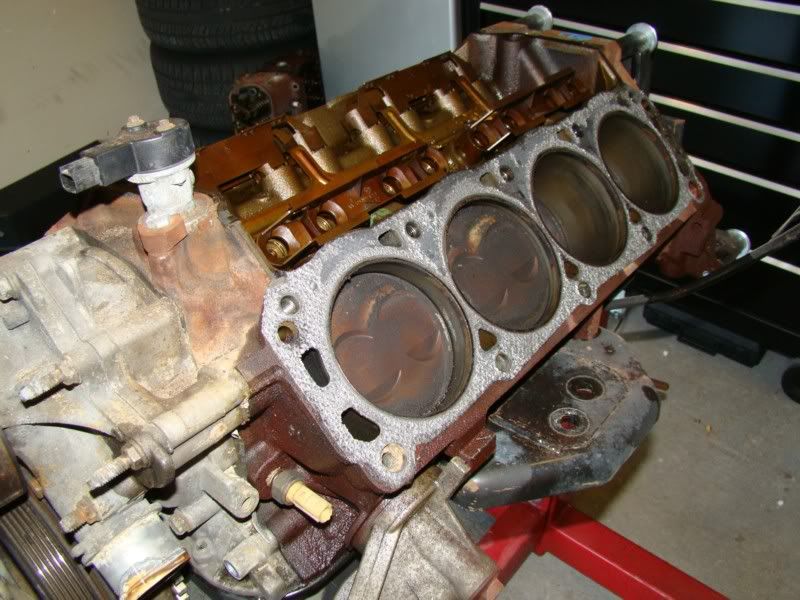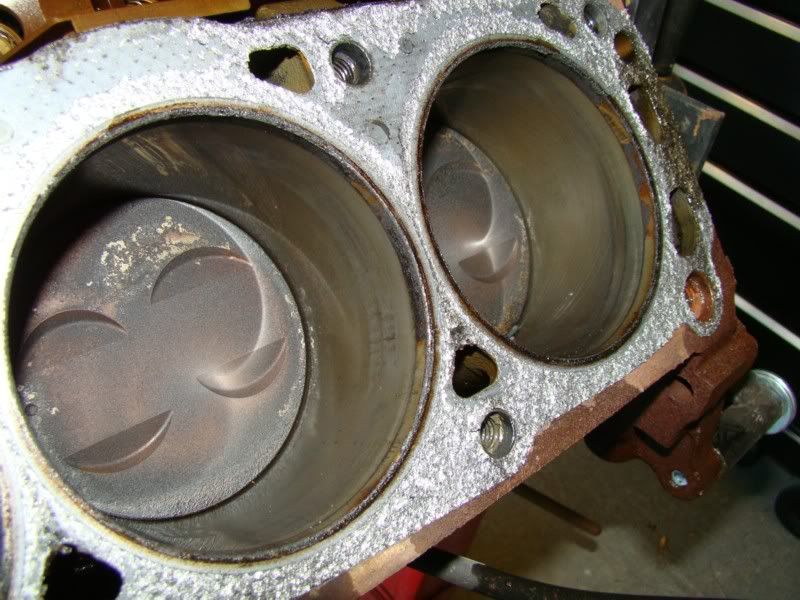 Last edited: