Well-Known Member
Supporting Member
U.S. Military - Veteran
Joined

Oct 5, 2007
Messages

5,020
Reaction score

2,531
Points

113
Location
Vehicle Year

20002005199
Make / Model

Fords
Engine Size

3.0 2.3
compared a manual 1997 to an electric 1999(?)
the particular electric case I have has all the bosses needed.
except for machining, the case front halves are identical.
the front output shafts are 100% swappable between U joint style and CV flange.
the shift forks and rails are identical
the parts needed are:
shift plate
shift plate spring
shift plate pivot shaft
sensing switch for shift plate,,,senses low range???
detent
the red circle above the "98+" is where the detent goes. red mark at lower left will be the shift plate sensing switch.
electric shifting cam assembly, the end (hidden) goes in that tiny hole in the center.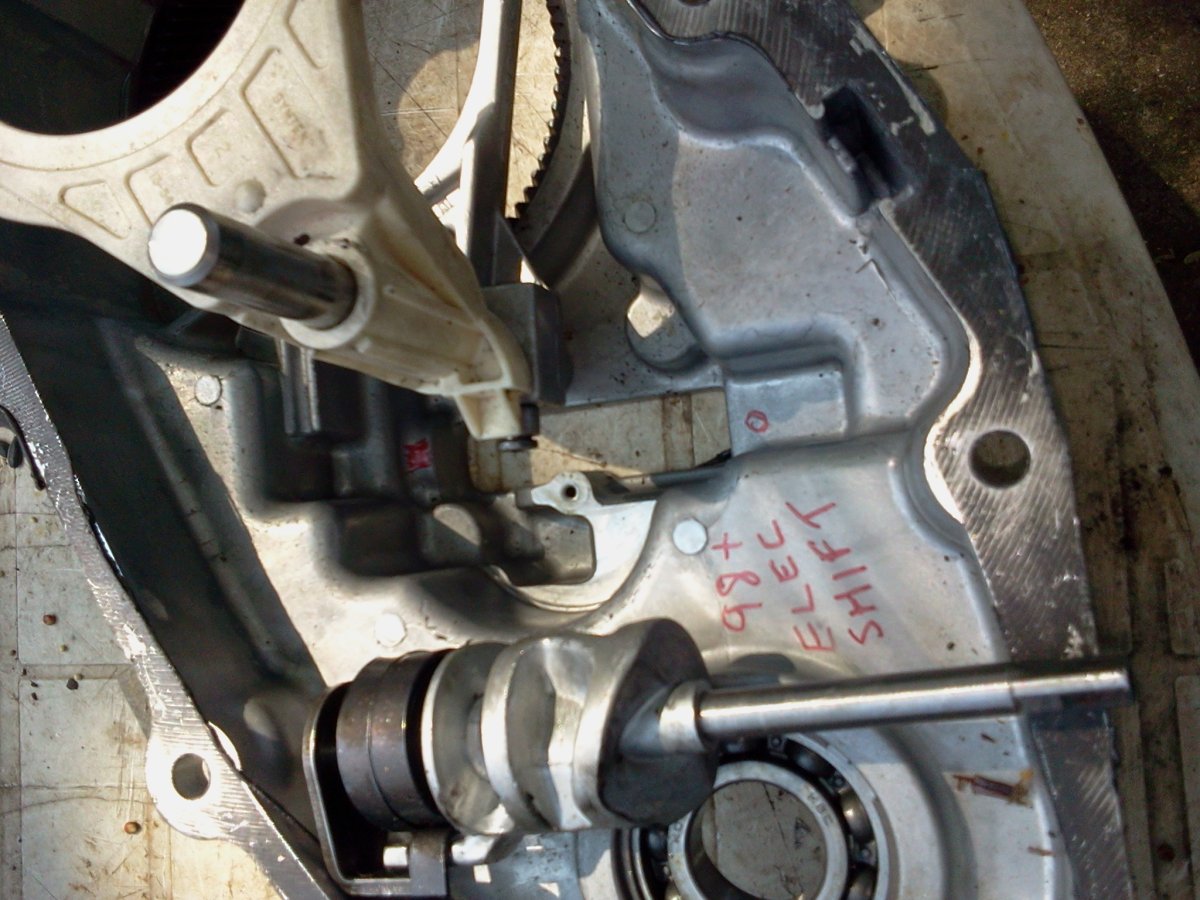 the range shift fork roller rides in the channel next to the flat spring. the front coupler (plastic) fork rides on top of the cam.
range roller not quite in it's groove. as the cam rotates left or right it raises the front engagement plastic fork.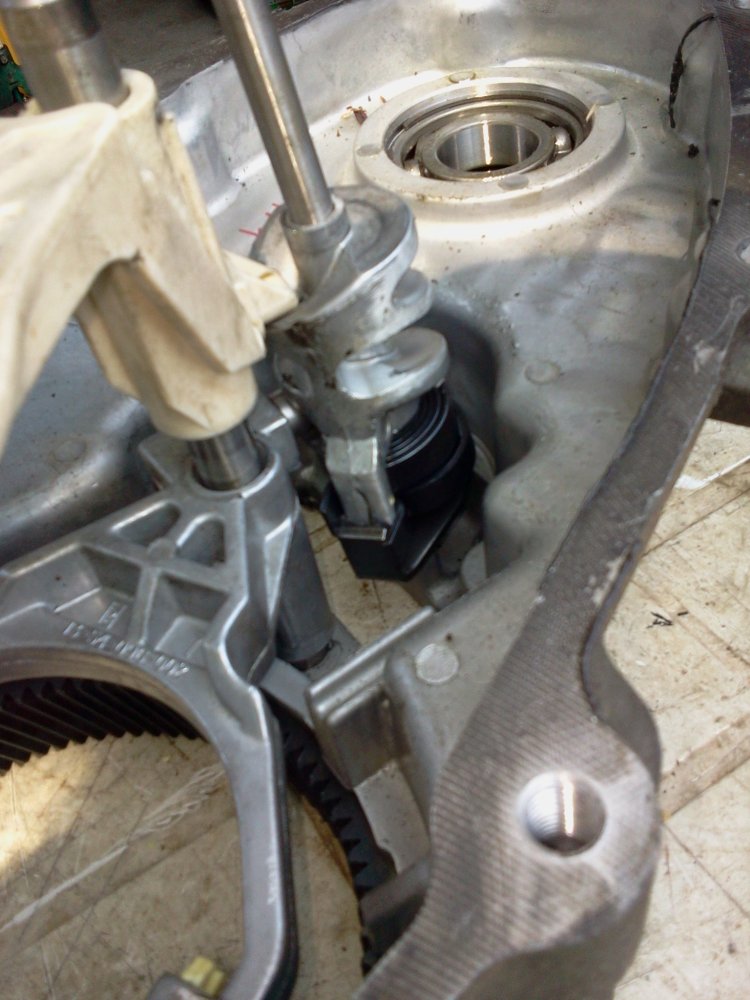 better pic of forks and the cam.
ditto
where the plate spring goes, there is a hard to see tab that secures the top end of the spring.
97 M case with 99 E front output driven gear and shaft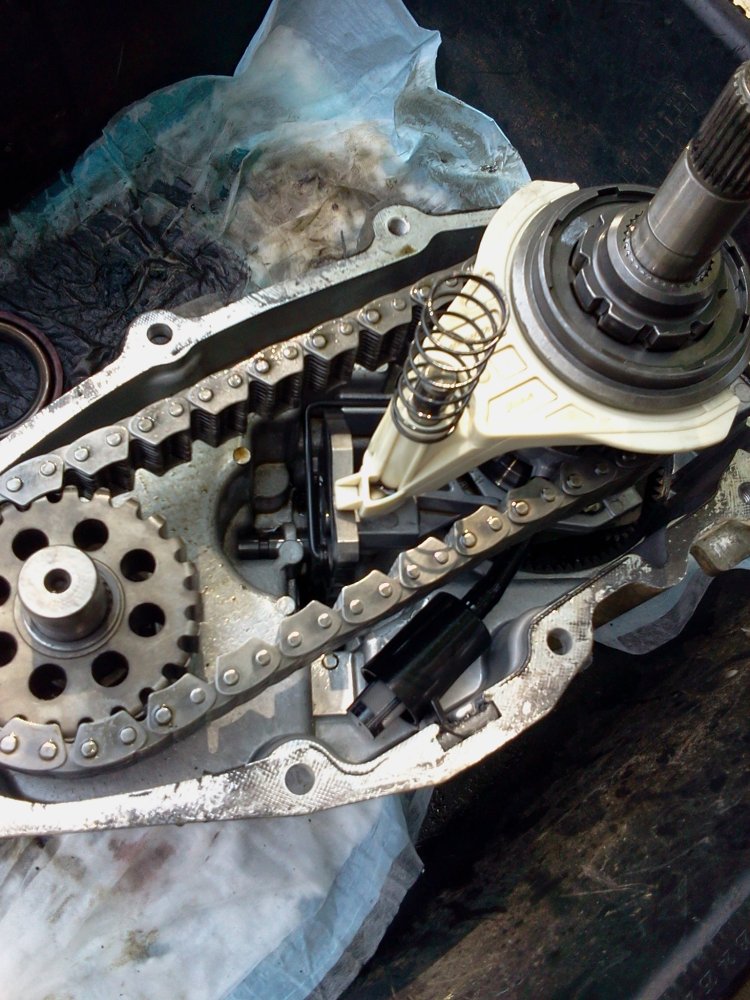 manual shift cam plate, note range shift fork roller in slot. plate spring goes to left then up across a retaining slot.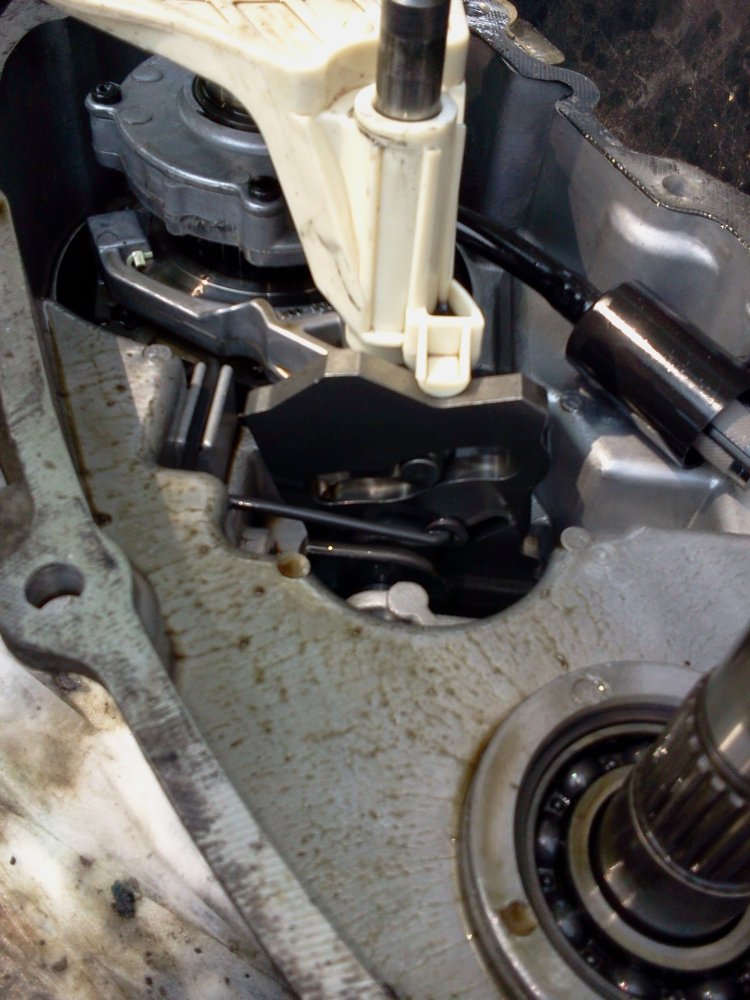 shift plate spring, shift plate pivot shaft (with machined groove) at bottom.
this is the manual case, note no hole for the shift cam rod in the boss.
hard to see, lower center the detent is protruding from the boss, there is a small circle where it is locked in.
the gray rectangle covering the detent circle is a shadow.
99 E front shaft in the 97 M case
on left 97 case with 99 CV shaft/flange, note hole for switch that senses plate position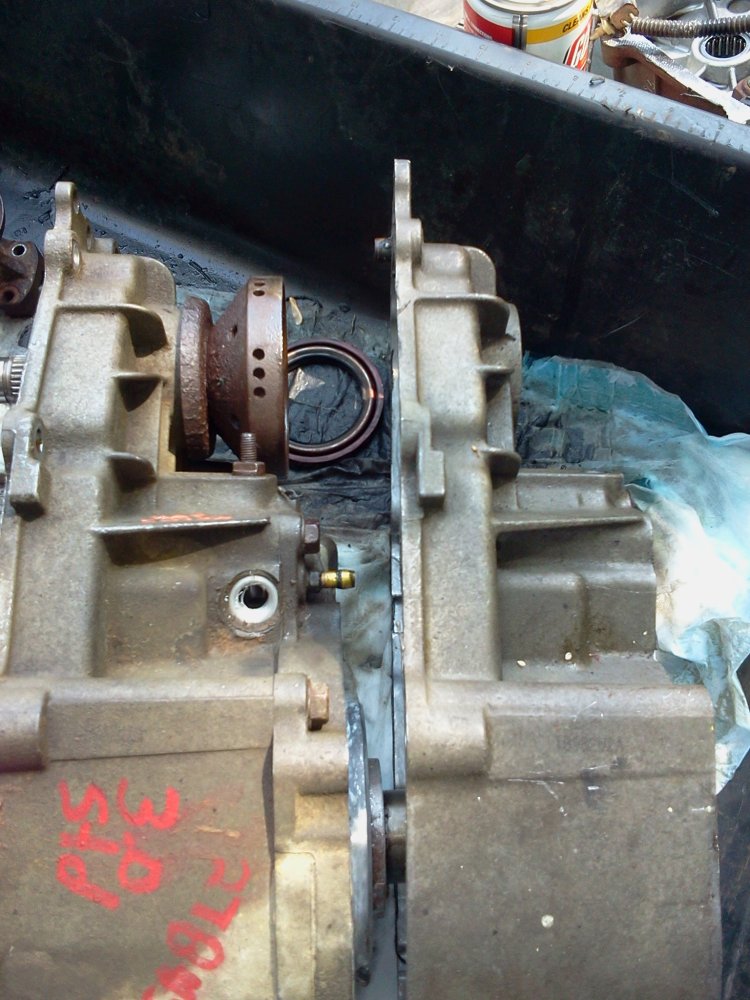 hole for shift pivot shaft is already located, needs finished accurately
front outputs swapped between cases.
the hole for the switch lines up with the detent, drill the switch first then use a long tool to do the detent.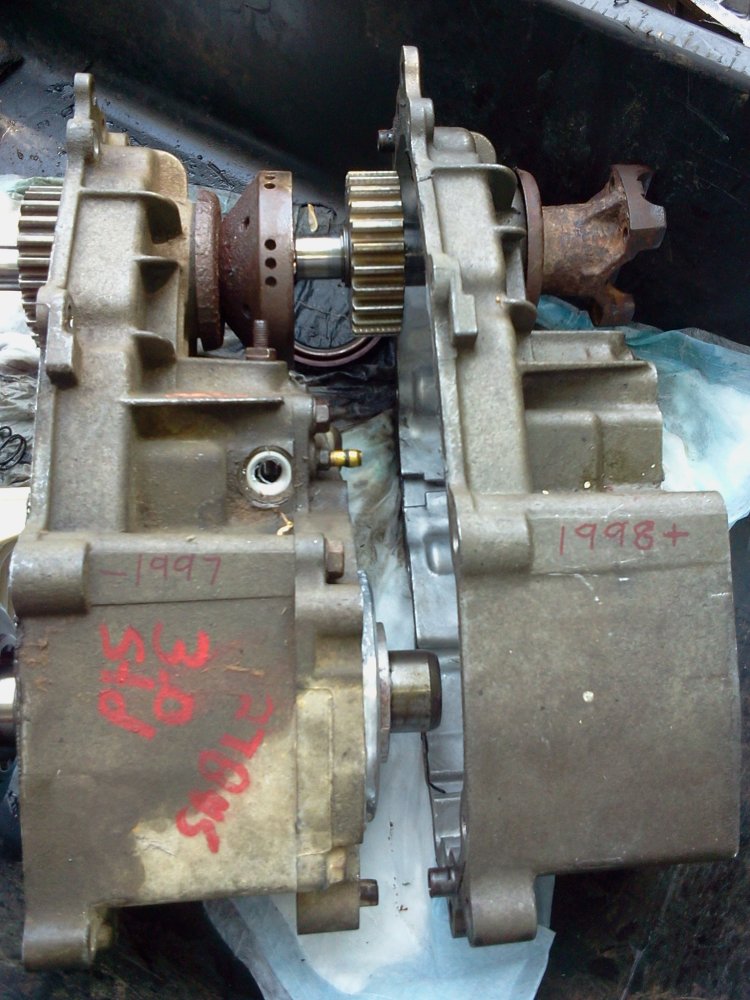 did I mention that I like to tear into stuff to see how it works???