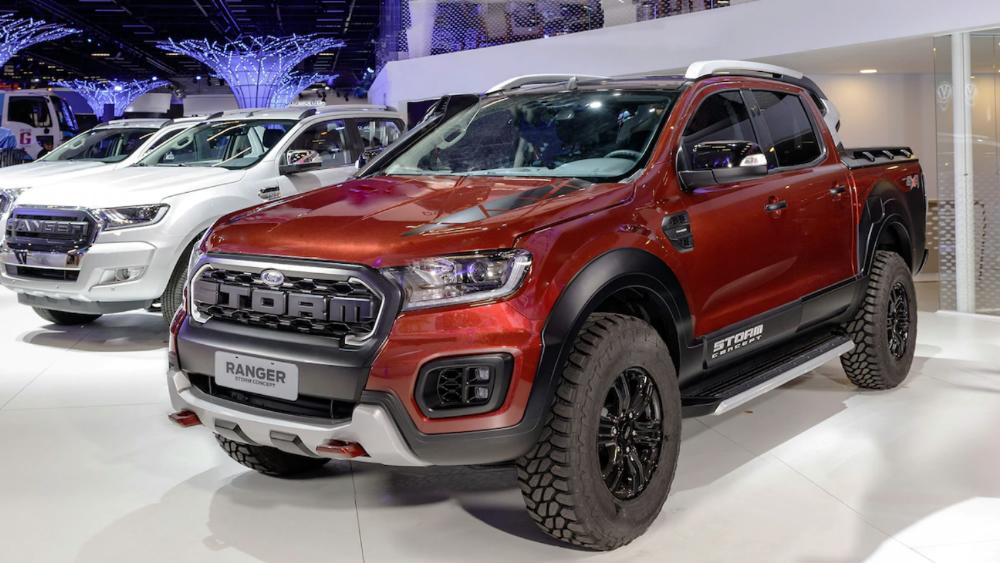 If it wasn't bad enough that Ford told us we weren't going to get the Ford Ranger Raptor here in the United States, Ford has released a new Ford Ranger concept to add to that frustration.
Introduced at the Sao Paulo International Motor Show this week, the Ford Ranger Storm is an off-road pickup concept that looks ready to go on sale tomorrow. Unfortunately for us, if the Storm does go to production, it will probably only be sold in Brazil.
To create the Storm concept, Ford gave the Ranger an integrated snorkel, a roof rack, more protective body cladding, 17-inch alloy wheels wrapped in BFGoodrich all-terrain tires, off-road bumpers, running boards, and what appears to be a small lift. It also gets a "STORM" grille and tailgate, as well as an orange and black graphics package. Under the hood, the Ranger Storm has a 3.2-liter diesel engine that makes 200 hp, with shifting handled by a six-speed automatic transmission.
Very little information is known about this vehicle, but I think Ford needs to give us something like this on the North American platform , since they're not letting us have the Ford Ranger Raptor.
Discussion:
You can discuss this in our forum at "Ford Ranger Storm".