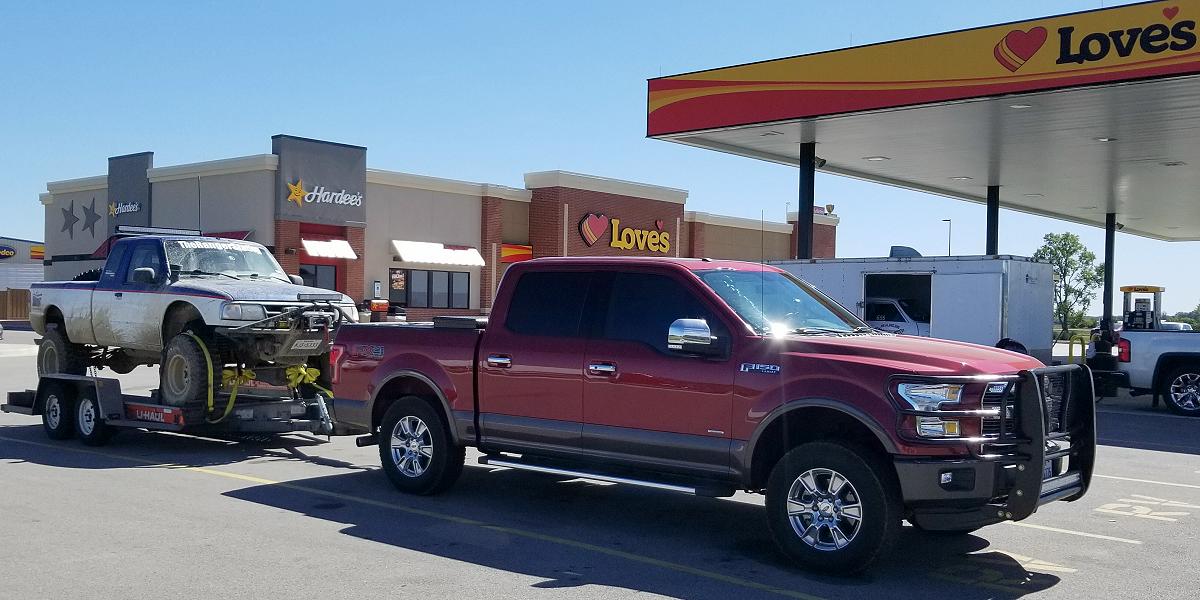 After spending the weekend camping and off-roading with friends, I chose to shower at a Loves Travel Stop on my way home, rather than using the shower at the campground. You may have already seen me mention this in my article 'Bathing While Traveling'. If you've never showered at a truck stop, let me explain further.
For the record, I'm not affiliated with Loves Travel Stop in any way. I first started using their showers when I took a 22-day road trip in 2017. I have used their facilities several times since.
So on this day, I drove 40 miles from the off-road park, and stopped at the Loves Travel Stop for fuel. After filling up the truck, I grabbed my small backpack that had a change of clothes, a towel, and my soap and shampoo, and headed inside.
I went to the counter closest to the door where the drivers come in from the truck lot. That's the area that usually carries all of the truck accessories. I simply told the girl at the counter that I needed a shower, and she charged me $12.00 and gave me a receipt with a shower number and door code on it.
I headed down the hall where the showers were, found the door with the number I was assigned, and entered the code in the key pad.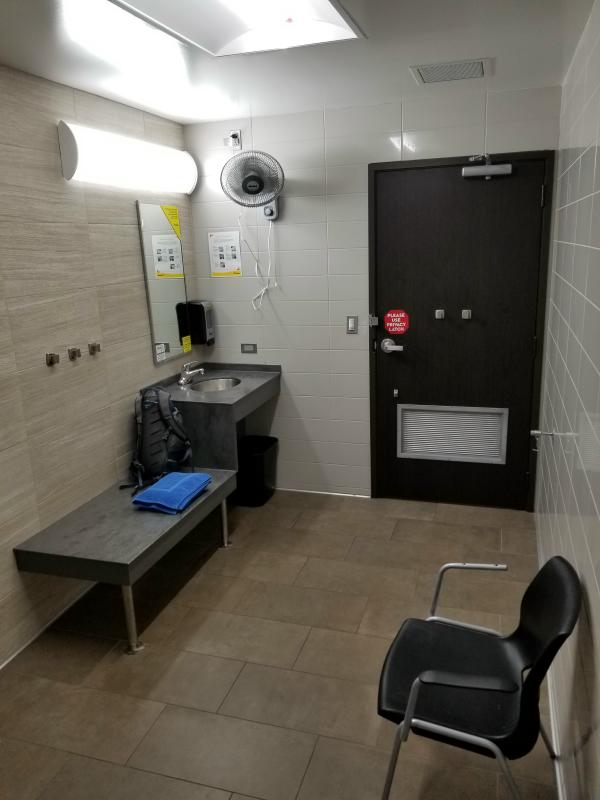 For $12.00 I just rented a private bathroom. The blue towels in the photo were provided by Loves. After each use, they clean the room, and replace the towels with clean ones.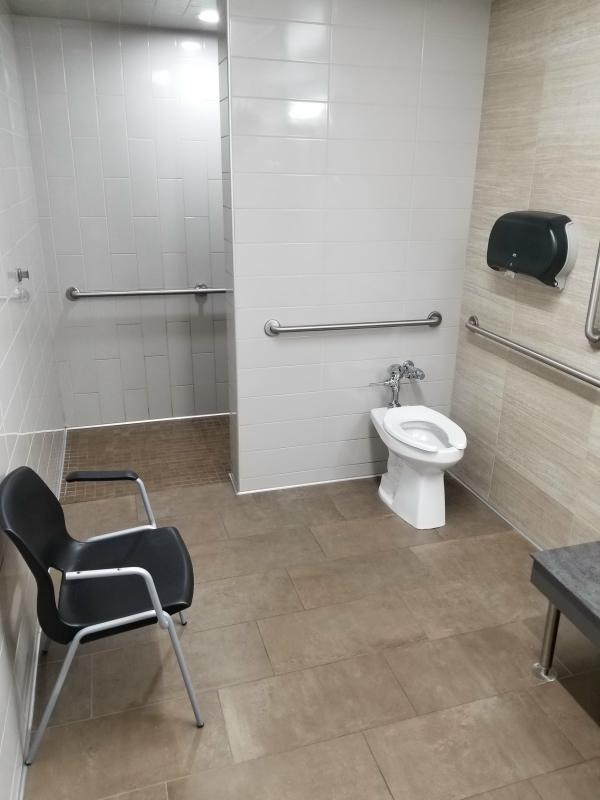 They even have soap dispensers in the shower, but I use my own.
It was nice to feel clean again and put on clean clothes.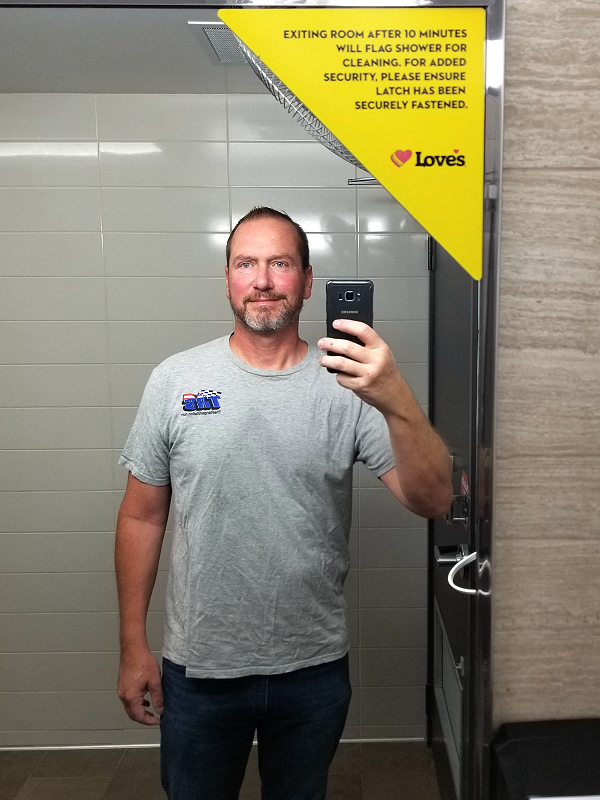 After getting cleaned up, I went in to Hardee's for some lunch before starting my trip back to Texas.
Paying $12.00 for a shower might seem like a lot, until you really feel like you need one. But consider this, I've stopped at Loves, got gas, dinner, a clean shower, and slept in my truck in the parking lot. Now compare that to the cost of a hotel or campground?
Traveling like this isn't for everyone. But I hope you find this helpful if you've wondered how you could get a clean shower while traveling cross country.
Link: