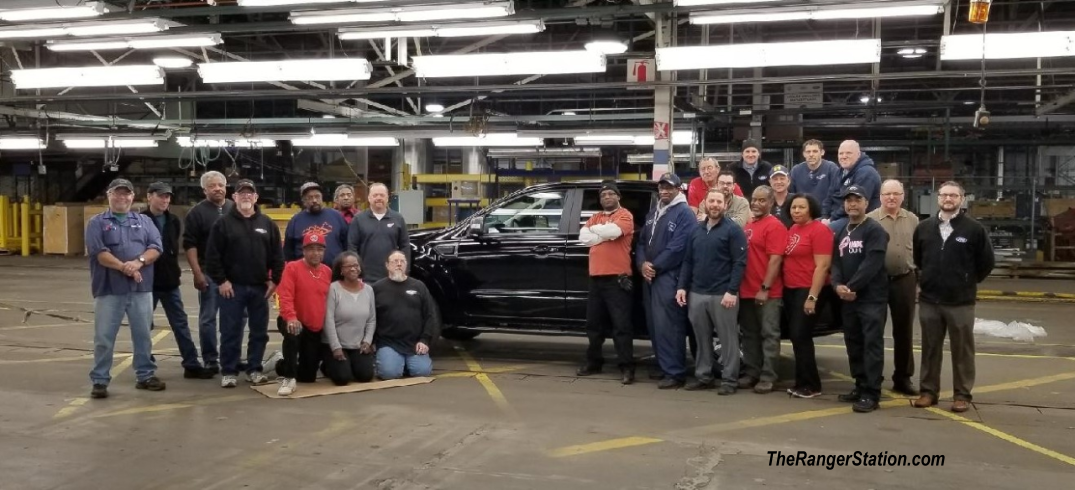 The production of the Ford Ranger is getting closer.
According to this article at @FordOnline;
Wayne, MICH., – Anticipation is building at the Michigan Assembly Plant. From all the talk, to the ongoing construction in the plant, the Ford Ranger is top of mind.

The excitement reached a new level as the first 2019 Ranger was manually assembled by the site Launch Team. Prior to this unit, the others were built at the Pilot Plant in Dearborn.

After several units were built at the Pilot Plant, it now becomes very real for employees seeing a Ranger that their co-workers assembled.

The Ford Focus and C-Max production will end mid-year, and then the ramp up for the Ranger will be in full swing.

Not only is the Ranger a hot topic in the plant, the return of the Ford Bronco is also causing quite the buzz as it is next in line for production at the site.

*The vehicle pictured is a prototype unit.*

*Photos courtesy of Calvin Thompson
It's great to see the Ford Ranger getting closer to production. Not only is TheRangerStation.com excited to see the Ford Ranger return to North America, but it returns on the 20th Anniversary of TheRangerStation.com.
I don't know what happens to these prototype units, but I need to put together a Ford Ranger for the upcoming anniversary, and this one sure would look good sporting a TRS logo, and leading a trail ride!