Administrator
Administrator
Founder / Site Owner
Article Contributor
TRS Banner 2010-2011
TRS Banner 2012-2015
TRS 20th Anniversary
Joined

Aug 2, 2000
Messages

10,335
Reaction score

2,467
Points

113
Location
Vehicle Year

1996 / 2019
Make / Model

Ford Ranger
Engine Type

4.0 V6
Transmission

Automatic
2WD / 4WD

4WD
Total Lift

6-inches
Tire Size

33x12.50x15
​
I never did anything for any of the other anniversary's, and I think 20-years is a pretty big mile stone. I thought it would be cool to make a special 20th Anniversary patch with a velcro backing. I had considered giving them away, but I realized that some members going to the anniversary might not want one, and some members might want one, but not be able to go.
You might be wondering, what would I do with it? Some people stick them to their headliners, stick them on gear, gym bags, in patch books, etc.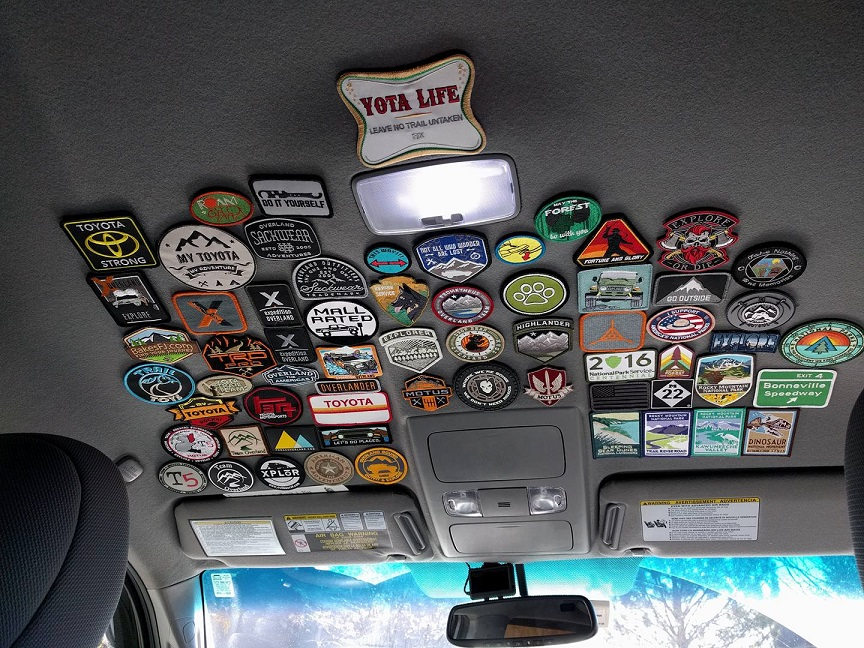 ​
I ordered 50 of them today. Not sure when they will arrive, but I should have them within a month.
I'm obviously going to keep 1 or 2 for myself, and then sell the rest for $6.00 each (includes shipping).
If anyone's interested in buying one, let me know, and I'll let you know when they come in.
UPDATE:
​
The TRS 20th Anniversary Patches are in. I have (48) that I'm selling for $6.00 each shipped (US Mail).
If you're interested, please paypal me at
jim@therangerstation.com
and post a reply that you submitted your payment.
SHIPPED:
Patches have been sent to:
Rogue Performance (2)
AgPete139
Kevin S.
Evan L.
Eric B.
85_Ranger4x4
Gary W.
William S.
Will
Tom L
Richard T. / Joseph M. (2)
Aaron C.
Ryan
Aaron N.
Shawn C.
Bill G.
Sgtsandman
David B.
Eric G.
David T (2)
Keith B
Bobbywalter (2)
ttrucks (2)
Locotomb
scrapper (2)
Bgunner
James S.
Daniel I.
Last edited: