Joined

Aug 4, 2021
Messages

369
Reaction score

492
Points

63
Location
Vehicle Year

1996
Make / Model

Ford Ranger
Engine Type

2.3 (4 Cylinder)
Transmission

Manual
2WD / 4WD

4WD
Picked this up on the cheap with 118kish on the clock. Its a 08 gmc 1500 SLT, 6.0, 60e, 3:73s "NHT" (towmax) package. Loaded with everything but nav and a sunroof, clean black leather, only 1 dash crack lol. It was whacked in the passenger side so i had my brothers shop fix that and some rust that was starting. Anyway heres when i finally got it
Had the windows tinted immediately
threw a new hitch on it because the old one was questionable at best.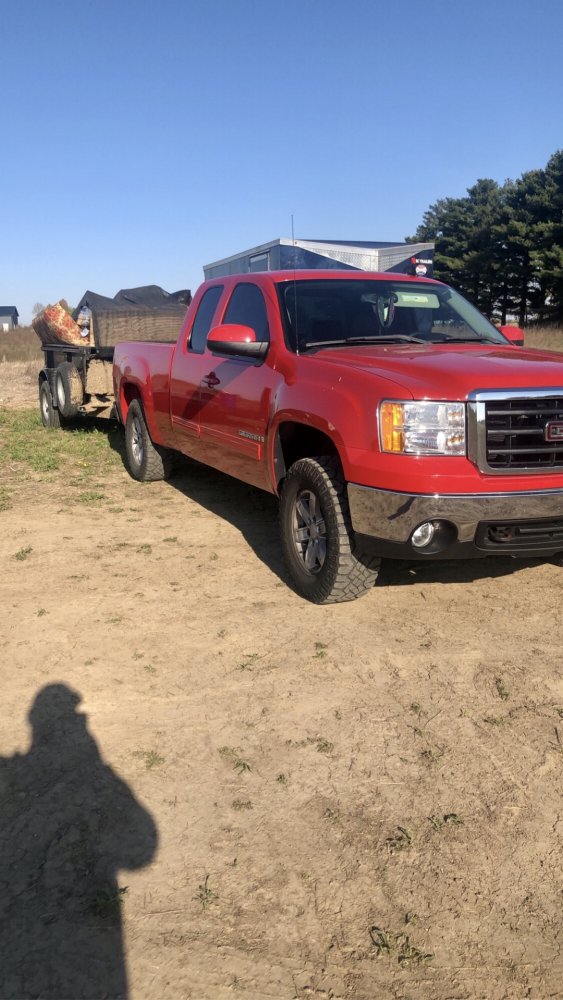 Threw a 1.5" body lift and bilstein 5100s on all 4 corners.
Got some 315/70r17 Mastercraft CXTs and a Fold-a-cover G4 elite i got from marketplace on it at some point.
broke the tonneau at some point so i said screw it and got a black low profile toolbox TSC had on sale.
Newphew came in handy keeping the toolbox balanced on the cart. Bought him a sucker for his hard work.
How it sits now
Its got a custom EFIlive Tune by wait4me performance with the AFM shut off so it averages like 12mpg. Has an S&B CAI and a corsa sport muffler. Its been driven by the Mrs more than me since i got my ranger. Needs a front brake job before the Ranger roundup down at the badlands but other than that its been a solid unit.
Its done as far as im concerned until the 60e inevitably dies, then itll get a 6l90E. Thats about it i think.
Last edited: