Well-Known Member
RBV's on Boost
Joined

Feb 28, 2001
Messages

6,469
Reaction score

1,890
Points

113
Location
Vehicle Year

1990, 1997
Make / Model

Ford
Engine Type

2.3 (4 Cylinder)
Engine Size

2.3 Turbo
Transmission

Manual
2WD / 4WD

4WD
Total Lift

6
Tire Size

35"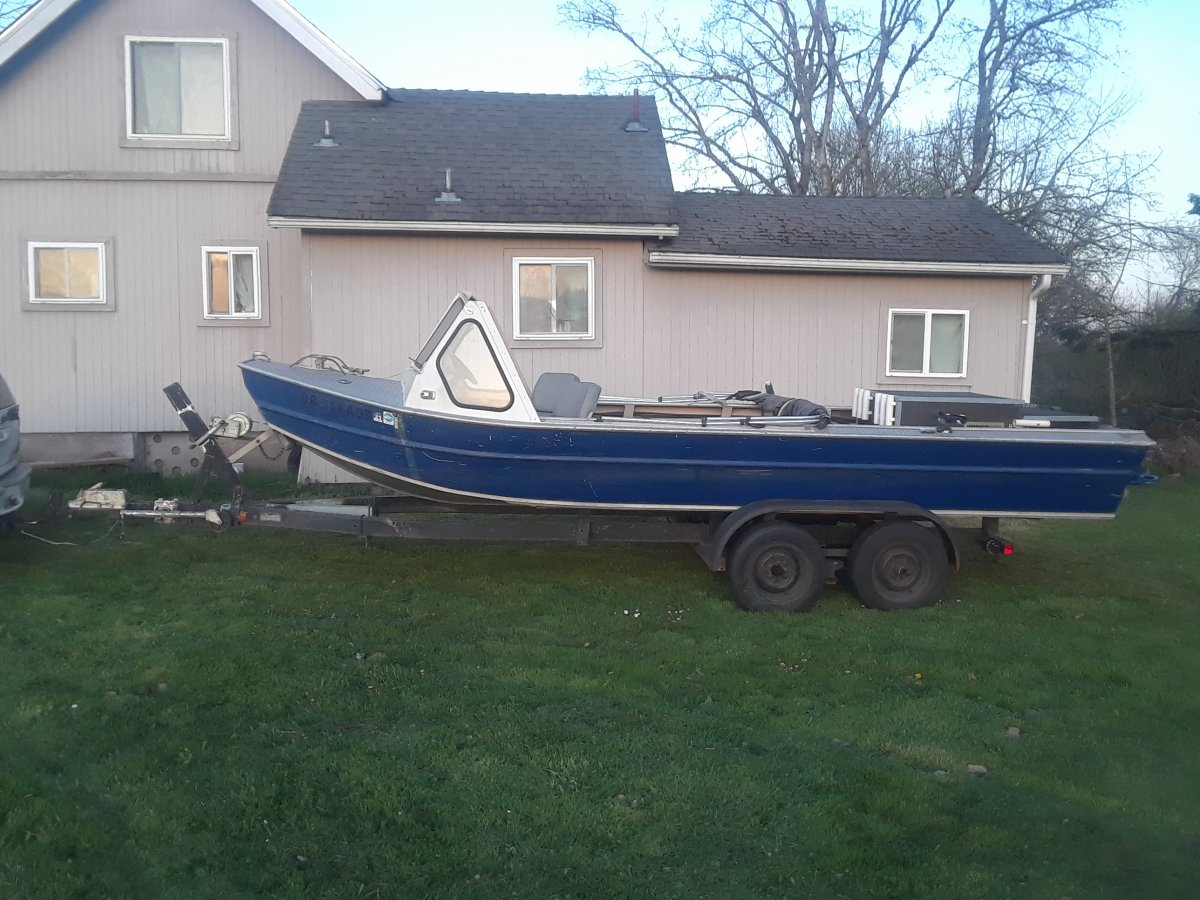 So I just picked this guy up Monday night after work... It's been around the block, but it's old and fully depreciated which is just my style, especially when it still costs more than comfort zone money...
Anywho, it's a '83 Southern Ski 21' jet boat with a 351 Windsor and a 3 stage Hamilton jet pump, apparently a rebuilt engine at sometime or another... The previous owner wasn't mechanically inclined but it's actually in decent shape inside and out, few dings here and there but it drives just fine... It'd apparently been sitting since July of last year and it started up fairly easy. Interior is decent, should last a couple years before the floor needs redone. Being an aluminum carcass it's a blank canvas so I'm not too worried...
The trailer has some junk welds, and I'm not sure why they put the boat so high, but it's built like a brick shithouse so I'm not too worried. The brakes are only on the front axle apparently but they do work and the Explorer hauled it fine, not going to make a habit of using the sploder as a tow rig for it other than going to the river that's by home, the camper's just on the F350 and I didn't feel like screwing with that since I need it in a week...