There are a few situations that crop up when installing a high pressure fuel system in vehicles that were originally carburetted from the factory. I recently did an EFI installation on my BII which can be seen here:
Hi all. Due to the price of fuel, I took the time to covert my BII to fuel injection over the past week. Thought I'd share the process (although there are many routes to accomplish this). I'll miss the simplicity of the HEI and four-barrel, but I'm hoping for a 3-4 MPG bump over the 14 MPG I've...

www.therangerstation.com
I deliberately made no mention of the fuel system because I felt it deserved a separate thread.
Issue #1 is the high pressure fuel pump pickup needs to be constantly submerged in fuel when braking/accelerating/cornering. Old EFI systems had a tack-welded baffle around the fuel pump pickup. Pumps that are in the tank and push fuel will work better on hot days and help prevent vapor lock. If the sender opening is a small one a switch to a tank with a bigger opening will be necessary. As an example, 1984 Bronco II's had the small opening but 1985 switched to the bigger opening.
If the tank has the big opening but no baffle, using a pump with the plastic housing will take the place of the baffle. This works because the return line fills the plastic housing and insures the pickup always has fuel.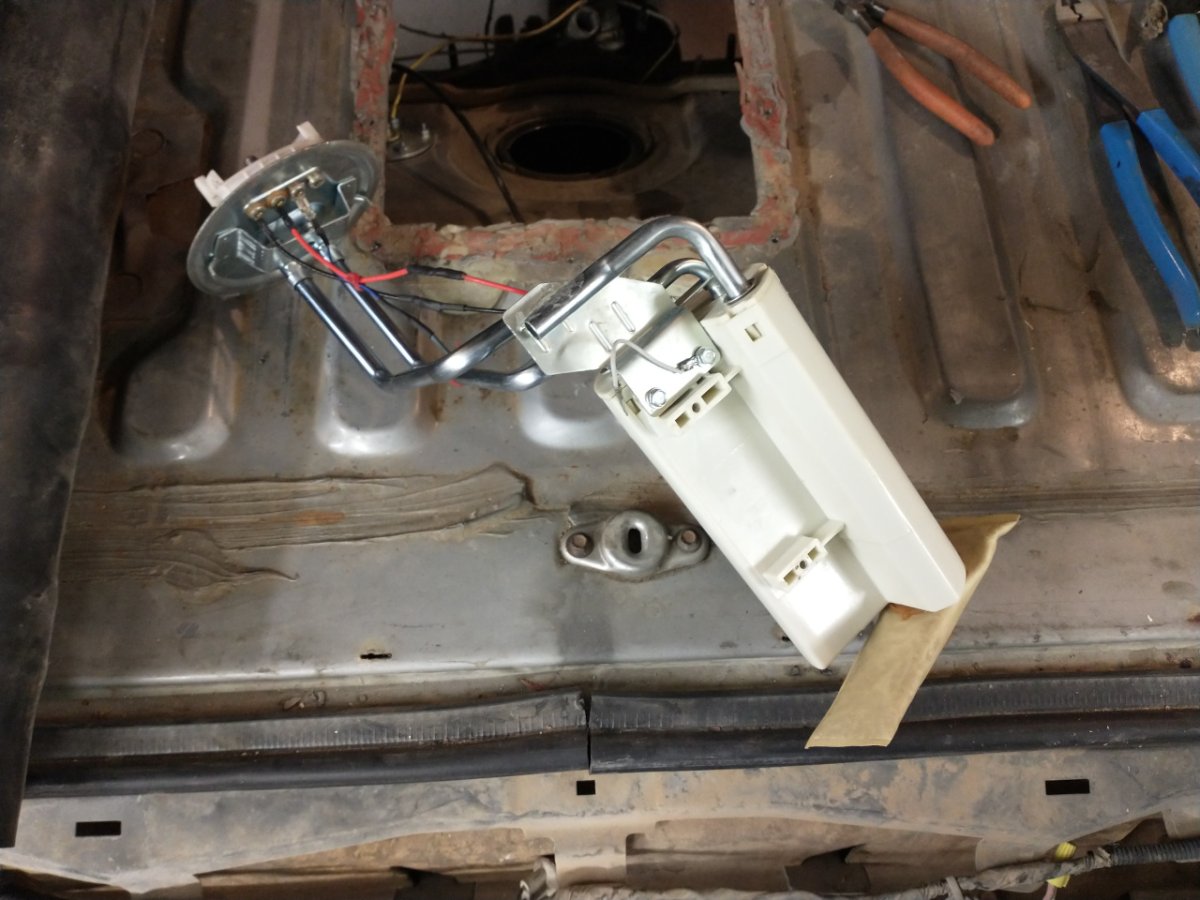 Issue #2 is fuel sender resistance changed with Ford from the 1986 to 1987 model year. Early senders were 73 ohms empty, 10 ohms full. Late senders are 16 ohms empty, 158 ohms full. The vast majority of stock EFI pump/sender units have the late resistance scheme.
My solution was to remove the fuel tank and drill a hole for an aftermarket fuel cell type sender.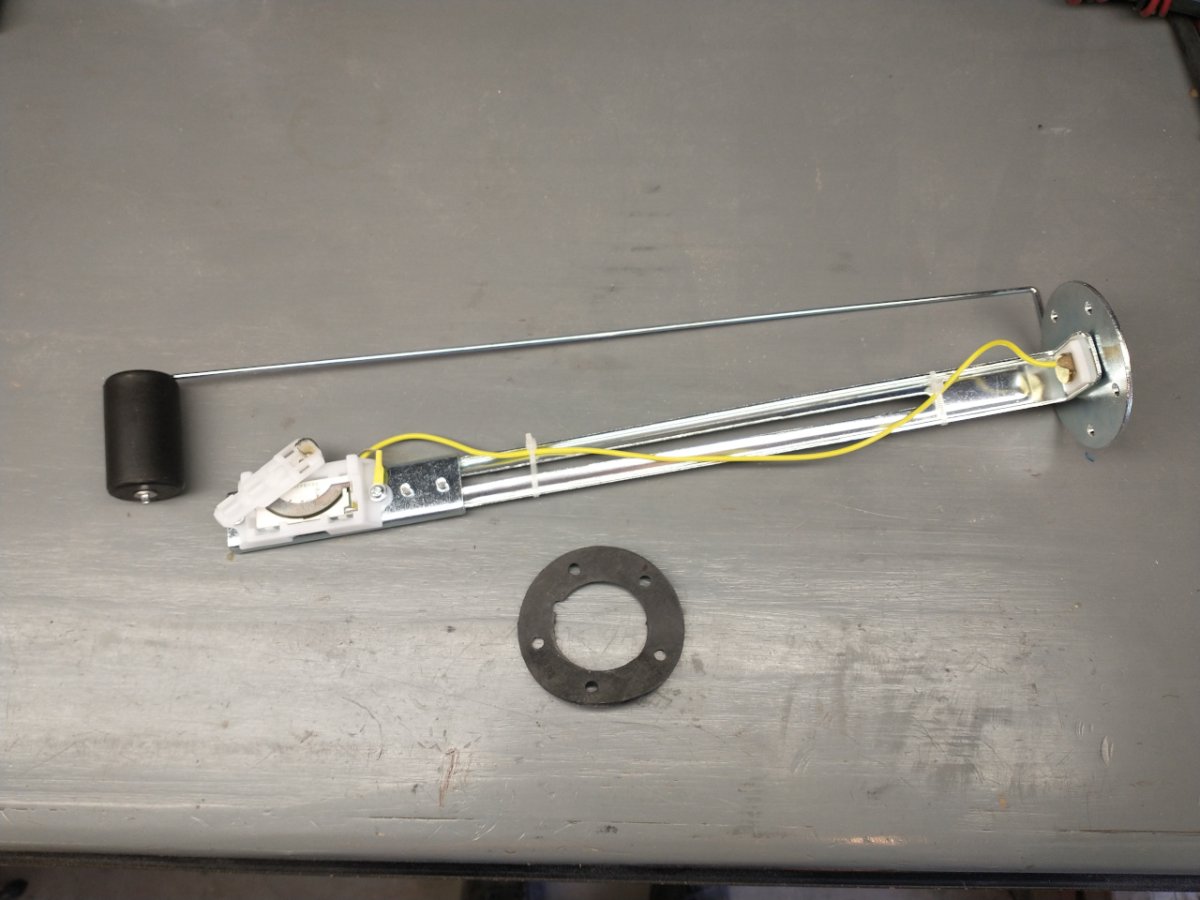 You have to make sure there are no fumes in the tank before drilling. I drained the tank, wiped the inside with a towel, let it dry overnight, then stuck an air hose in for fifteen minutes until I could not longer smell fuel before drilling. I held a paint can cap against the inside of the tank to catch sparks and swarf from the hole saw.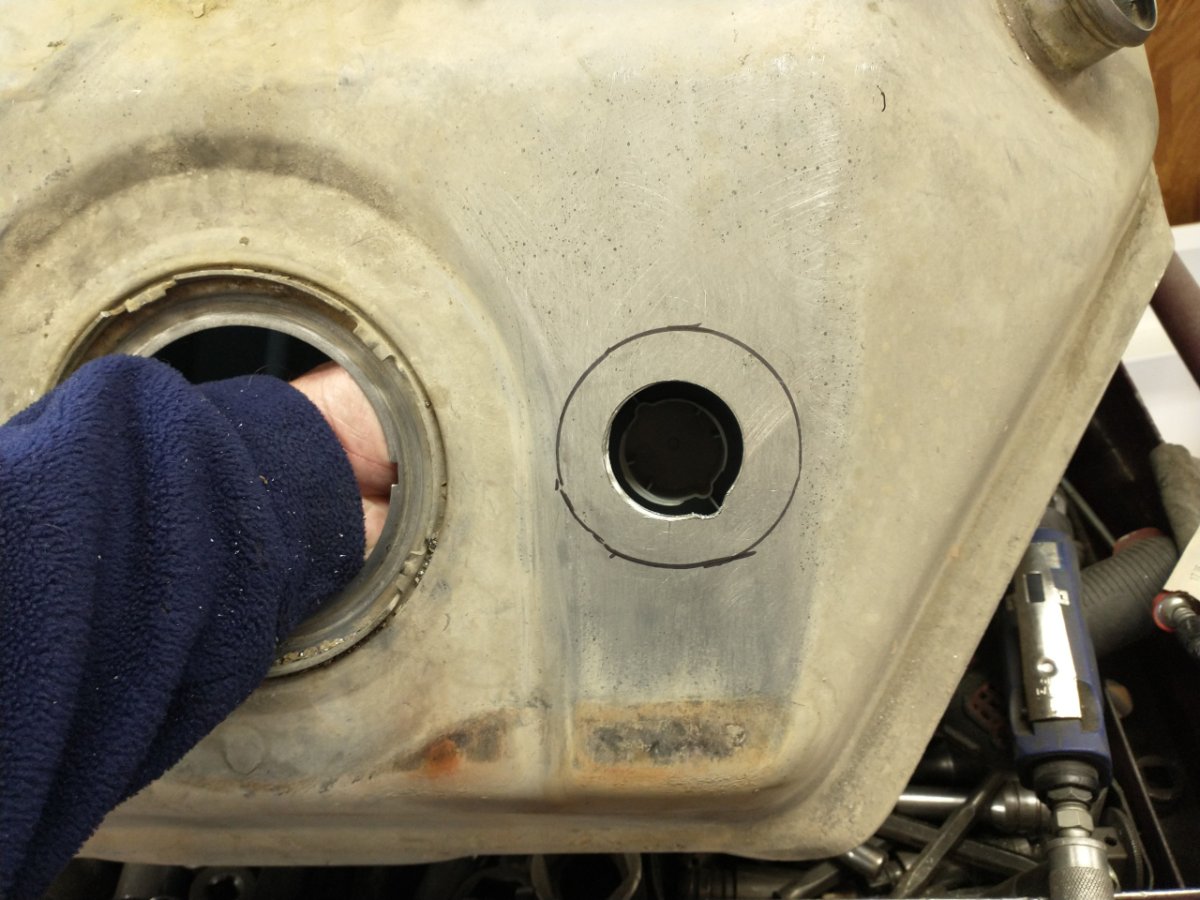 The sender is universal and will probably be too long and need cut to size.
After all drilling I vacuumed the bottom of the tank, checked empty/full resistance and bolted everything together.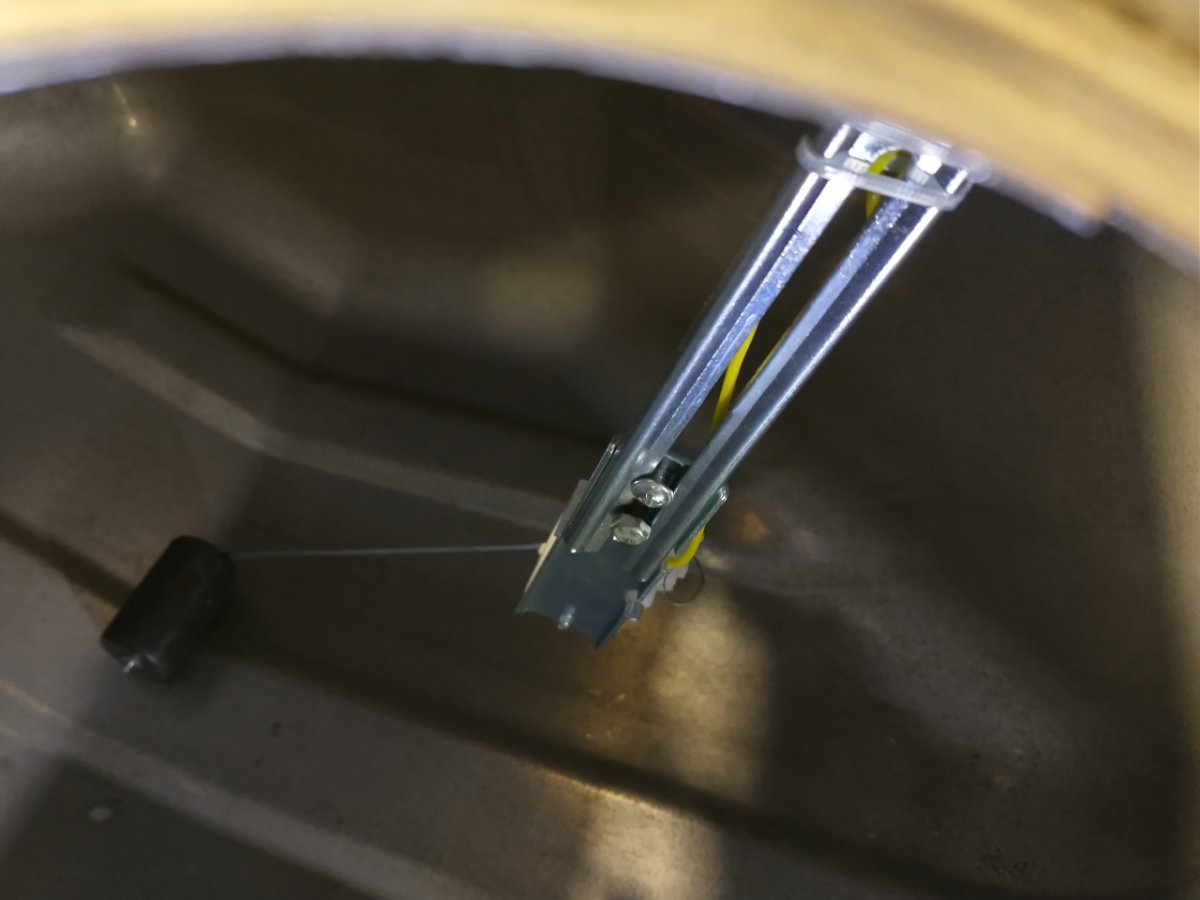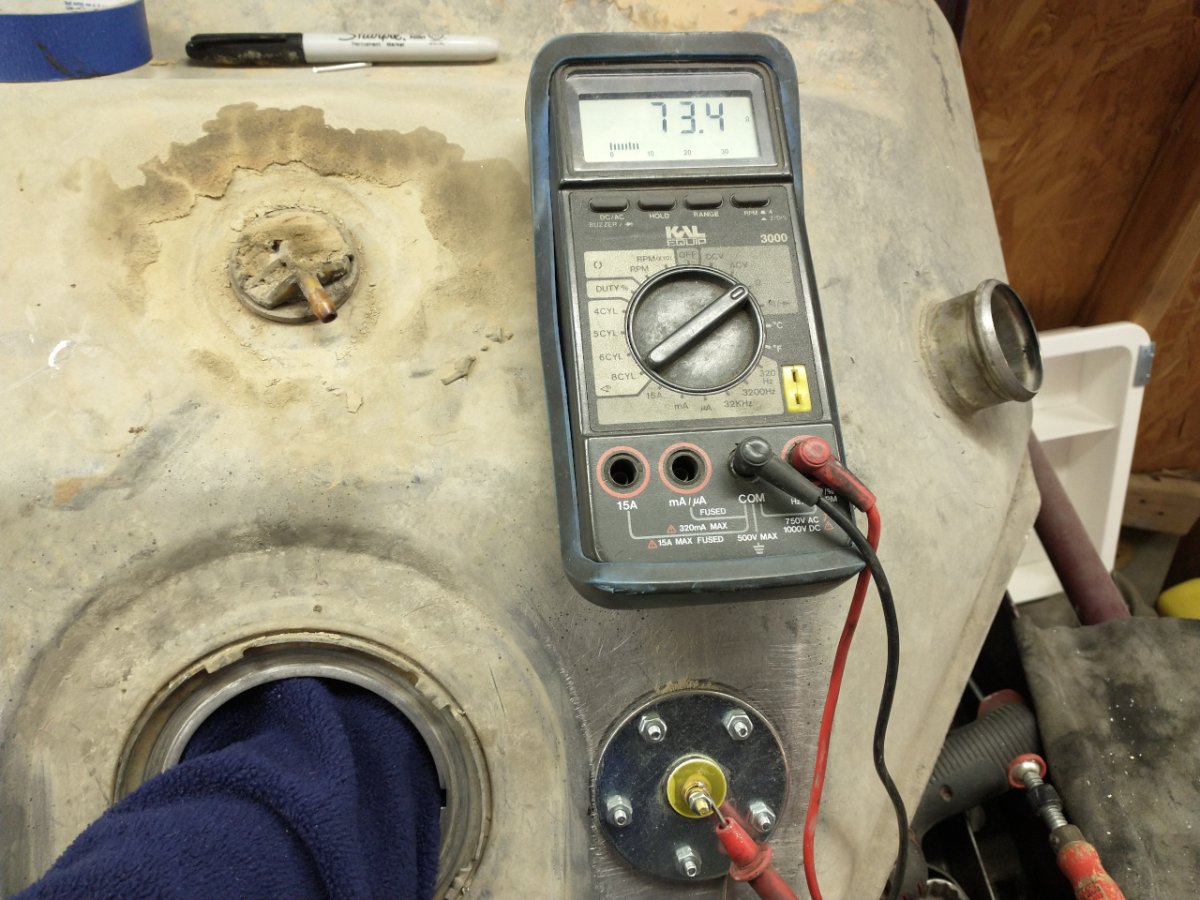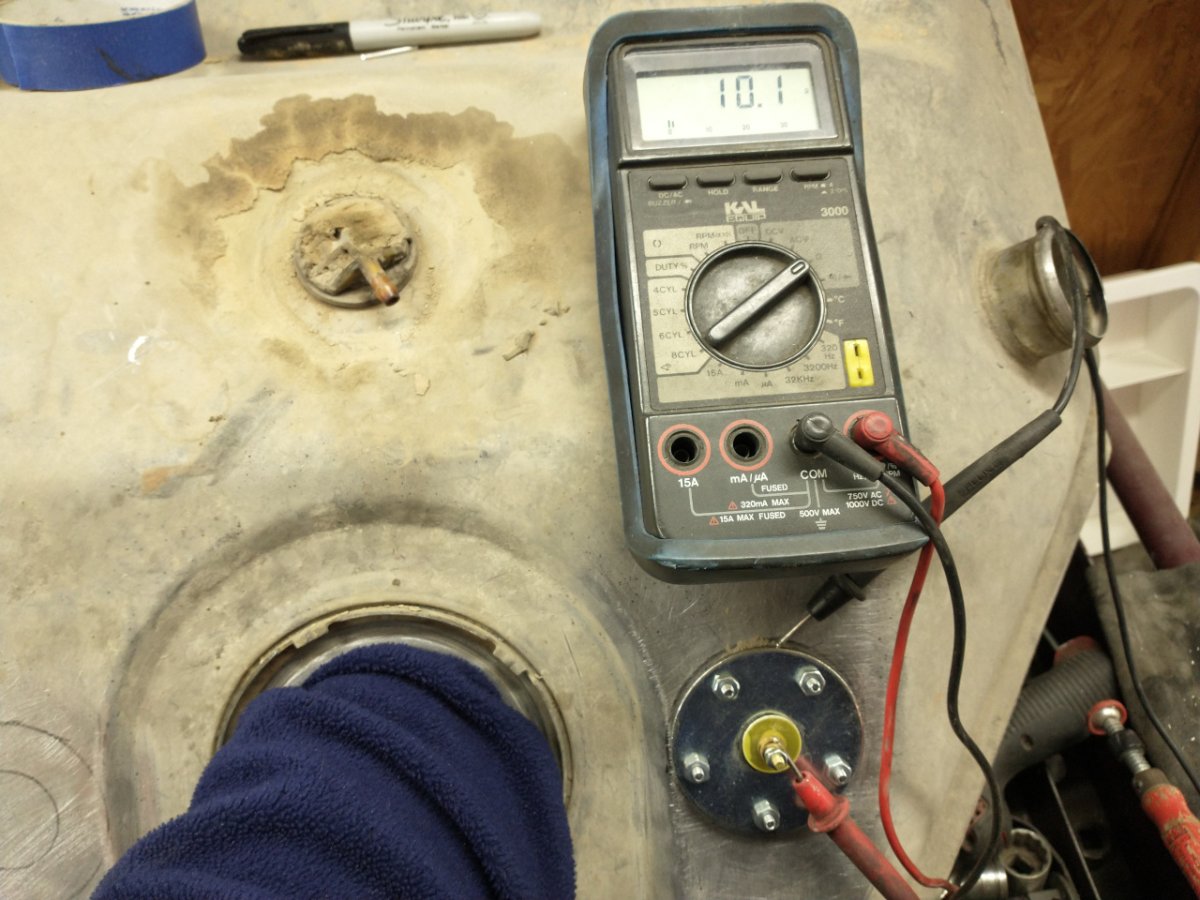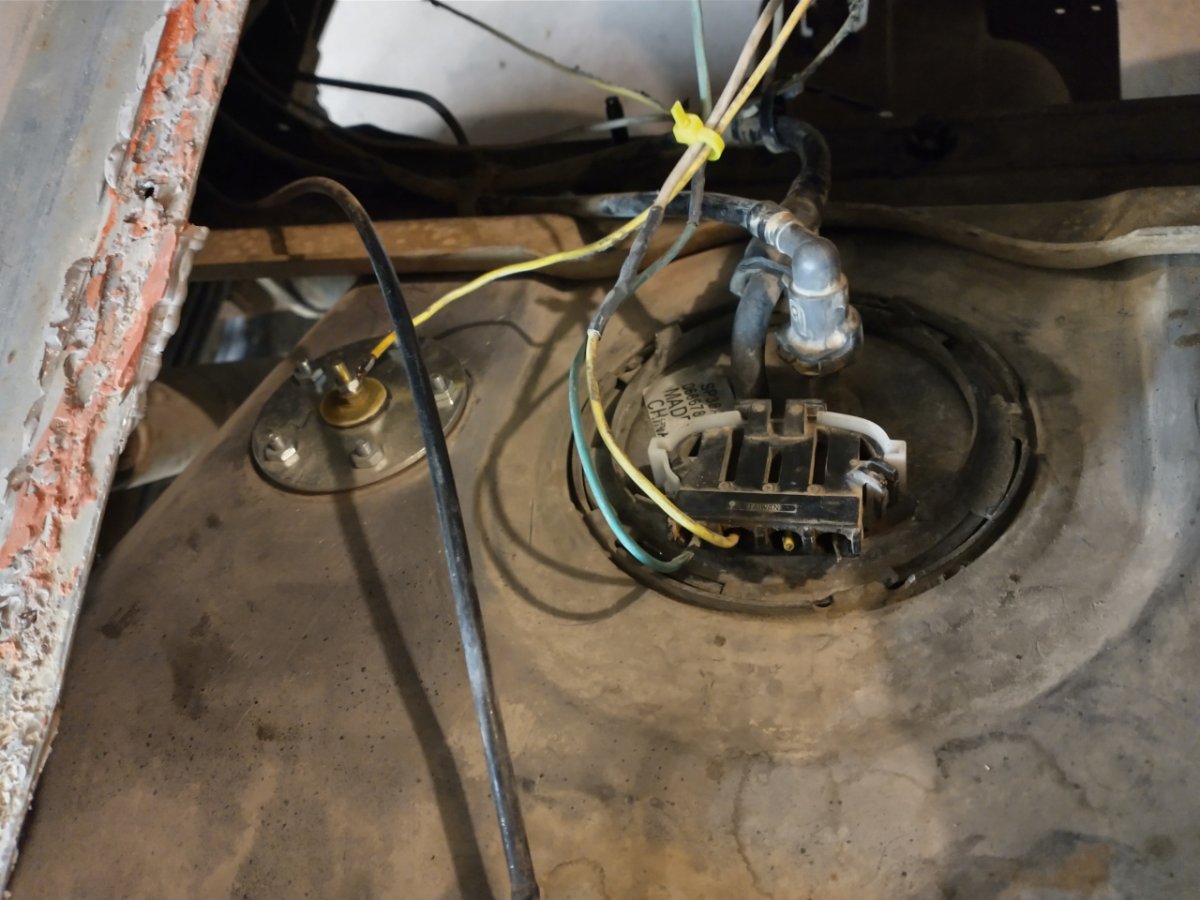 For fuel lines, there are several options. Rubber EFI hose (with the correct EFI clamps) is probably the cheapest, you can bend steel line to the task, AN hose and fittings are the most expensive option, but I chose plastic/nylon line and fittings assembled with the Dorman fuel line tool. Looks stock.