Joined

Aug 13, 2007
Messages

1,166
Reaction score

2
Points

0
Got into an accident today. Stupid blonde woman yacking on her cell phone ran into me trying to turn onto a main street. I was doing about 30 and she was pulling across opposite traveling direction lanes into my side before hitting my truck in the rear right above the tire. What sorta pissed me off is that after I got hit, I slowed down to a crawl and proceeded to pull into the gas station right there at the corner. She is STILL on her phone telling somebody how she got into an accident. First thing she tells me once she is off the phone is I didnt even see you, did you change lanes as I was pulling out? I laughed and was like nope, I was going in a straight line starting to slow down for the red light ahead. I then called the local police and got the paper work done.
The front end on her yukon is messed up decently enough. Gonna need grille, bumper, headlight on passenger side. Pretty much everything plastic will need replacing. Damage to my truck, not a scratch on my paint and just a tiny pushed in dent I can easily push out myself. Seen the entire thing happening before my eyes and had a feeling she was gonna keep going and hit me and she started to inch out across northbound traffic to get to southbound lanes.
Her grille is broken and the clips on the passenger side are gone, she just tried to push stuff back to where it was supposed to go.
Bumper brackets are likely bent as the bumper is tilted on an angle. You can see it hitting the fender here and cracked. Even the corner of her hood is folding.
Damage to me, nothing noticable lol.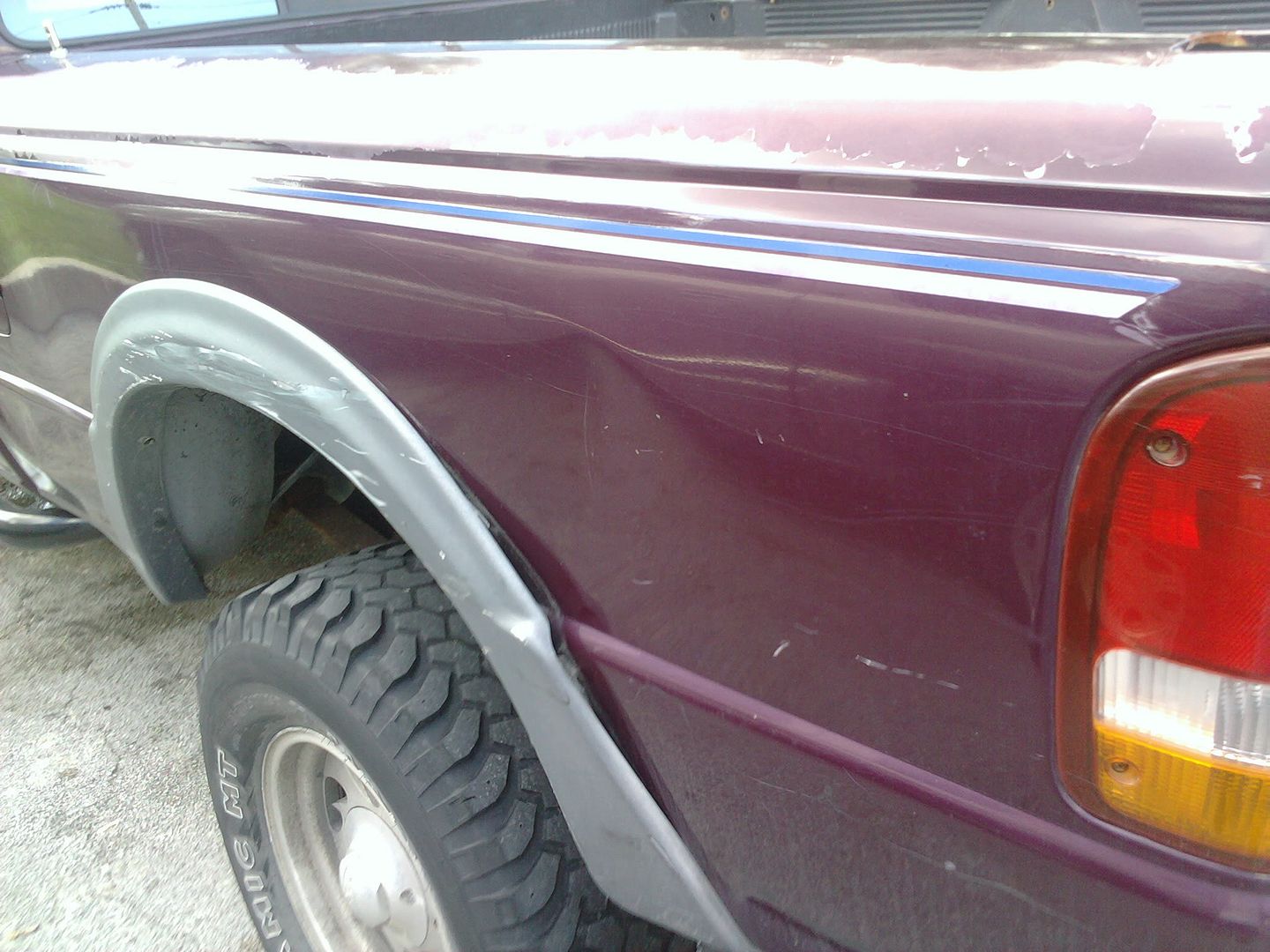 Moral of the story, STAY OFF YOUR CELL PHONE AND PAY ATTENTION TO THE DAMN ROAD.