2013 Offroad TOTY
Supporting Member
OTOTM Winner
Solid Axle Swap
2013 Truck of The Year
TRS Banner 2012-2015
Joined

Nov 8, 2010
Messages

906
Reaction score

1
Points

0
Location
Vehicle Year

1993
Make / Model

Ford
Engine Size

4.0L
Transmission

Manual
Specs:
Front suspension:
1/2 ton Dana 44 hp axle out of a 78/79 F150
--->start of SAS (clicky)<---
--->mostly completed SAS (clicky)<---
Warn non-premium locking hubs
Gears are USA standard 5.13
Coils are EB 5.5 Crawler springs from Wildhorse4x4
Procomp es9000 shocks
--->shock hoops (clicky) (half way down page)<---
--->Custom wedge style radius arms with 1.25" Heims joints (clicky) <---
Adjustable trackbar with 7/8 Heims joints
GM 1-ton TRE's with DOM tubing
Custom painted diff cover
Rear suspension:
31 spline 8.8 out of an explorer
Gears are USA standard 5.13
Leafs are explorer leafs
Custom 2" extended shackles
Factory blocks
Wheel adapters to math the 5.5 x 5 lug pattern of the front
Body armor:
Roll bar with 4 lights
--->Custom rock sliders (clicky)<---
--->Custom front DOM tube bumper with an 8k lb Warn spur drive winch (mostly finished product: (clicky)) <---
--->square tube rear bumper (clicky)<---
Odds and ends:
too many lights
CB radio
LED rocklights/underglow:
--->V 1.0 (clicky) (halfway down page)<---
--->V 1.1 (clicky) (2/3 way down page)<---
Wheels are 15x10 Bart racing rims with 4 inches of backspacing
Tires are 35x12.50 15 BFG KM2's
--->Cut fenders page 3 (clicky)<---
Custom fender flares
--->write-up on making them (clicky)<---
Engine is fully stock 4.0L
Tranny is a 5 speed manual
--->oil quart box (clicky) (yet to be installed)<---
Like on so many other members' trucks here on TRS, everything besides weld on tabs is custom fabricated and built almost from scratch by yours truly. I have made an effort to do as much as I can myself, even setting up my own gears with almost 0 experience and very little guidance besides the extremely helpful TRS. (not meant sarcastically at all. I would not have been able to hardly anything if it wasn't for this great resource). I don't have really any experience at all, so almost everything is learn-as-you-go
How the truck sits right now: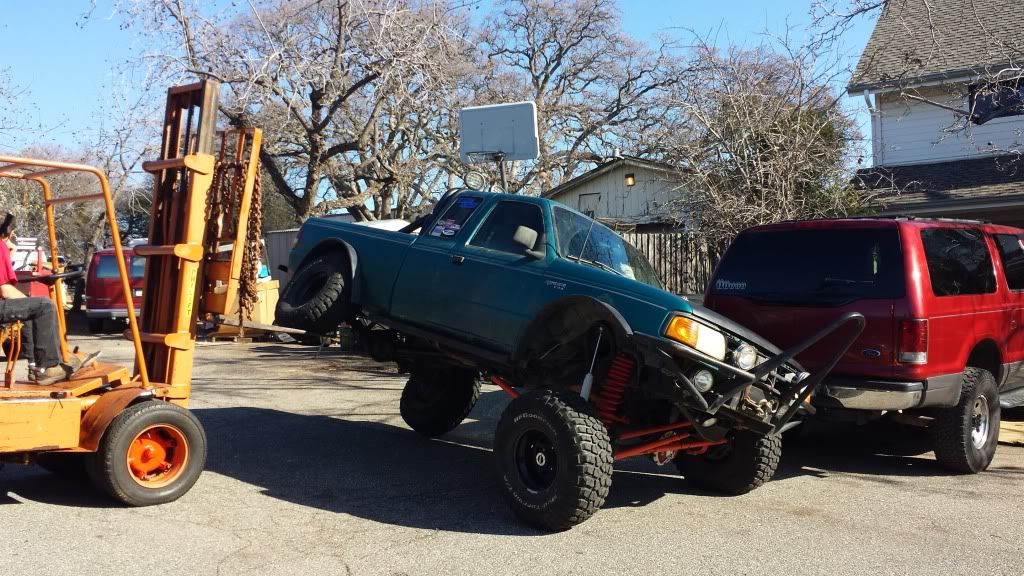 Original post:
I have been here on TRS for a while, just haven't posted much. I have been working on this truck for a little while, but haven't started a build thread until now, since it hasn't come together super fast. I'm a fulltime student, and only 19 so bear with my slow progress. I have already had 6 RBV's, and done plenty of maintenance on them (Replacing trannys, rebuilding a totaled 2wd ranger and then proceeding to roll it... etc) but this is my first truck to do any real custom work on. Also, I am kind of a picture whore so bear with me there too.
The truck in the same shape as when I got it. Completely stock except for 31s
I had to do some tranny work (reason I got the truck) so I figured I would do a lift at the same time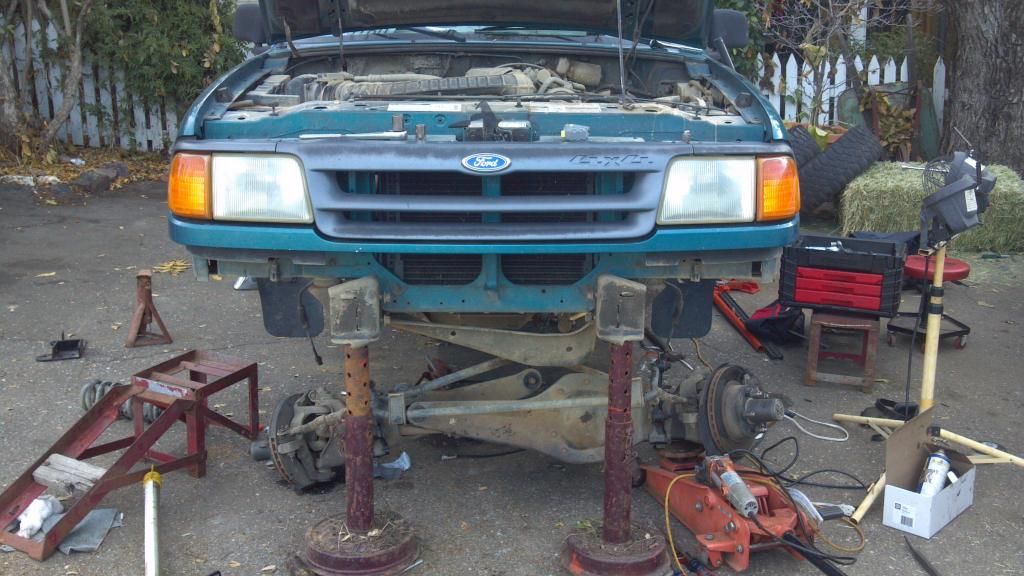 lift going back on, as well as a bumper I had made a while back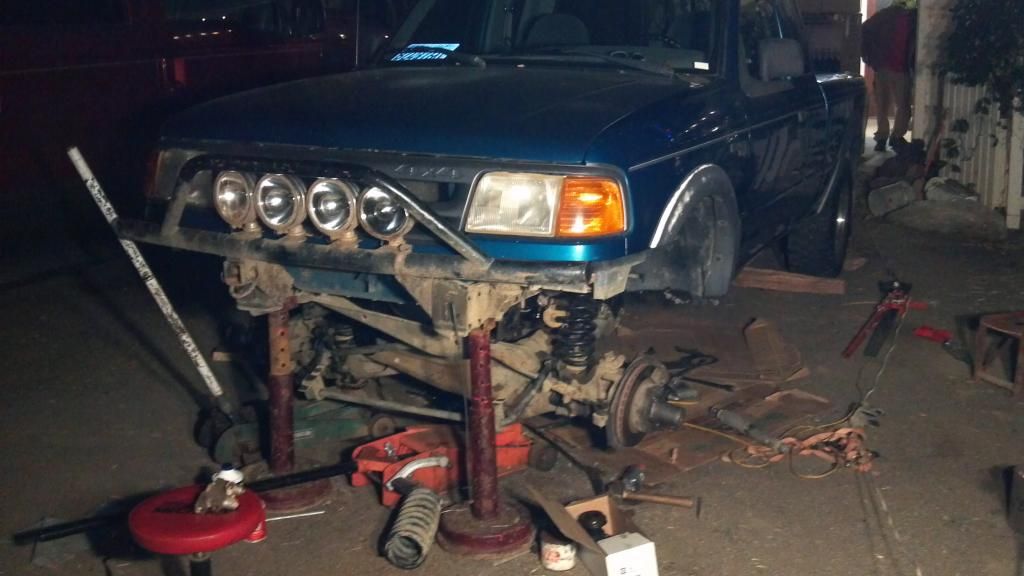 brake lines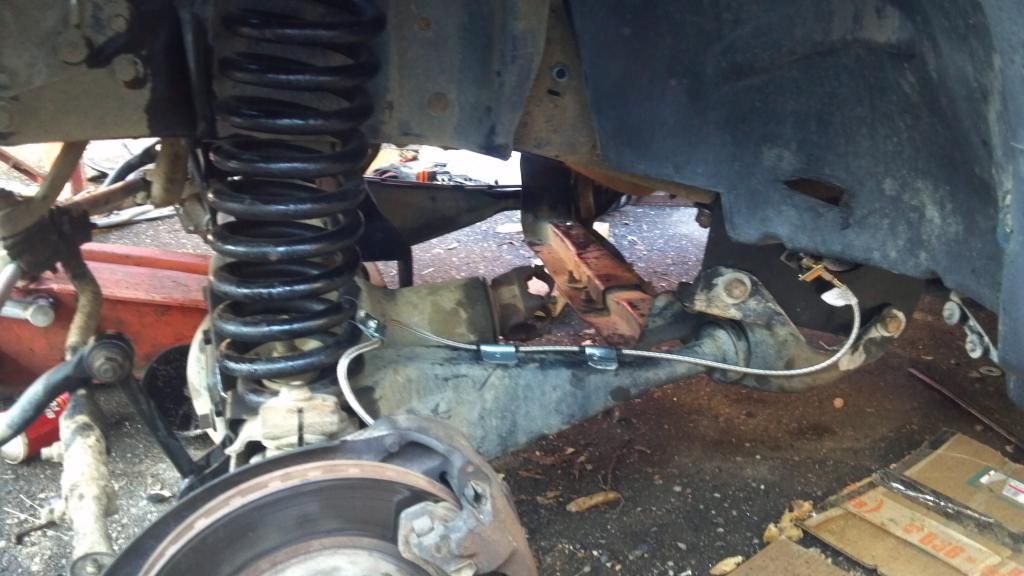 lift+31s+roll bar I got for free
extreme lack of flex
finally saved up for some 35s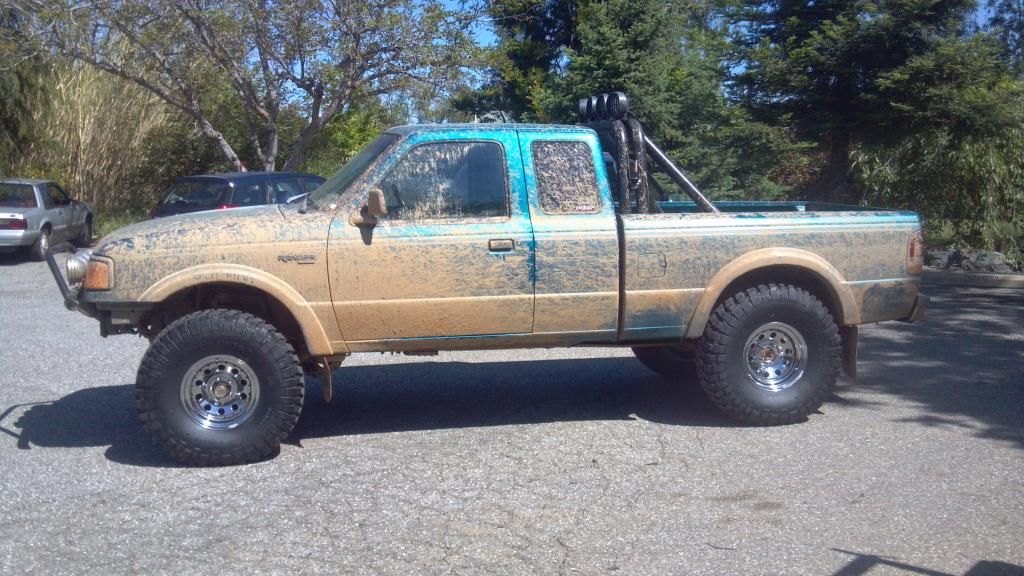 I think my flex was a bit better due to the wheels being kicked which effectively softened my front springs
Figured I should build some radius arms, since I was tired of rubbing the tires on the stock ones, not to mention I figured it would help with flex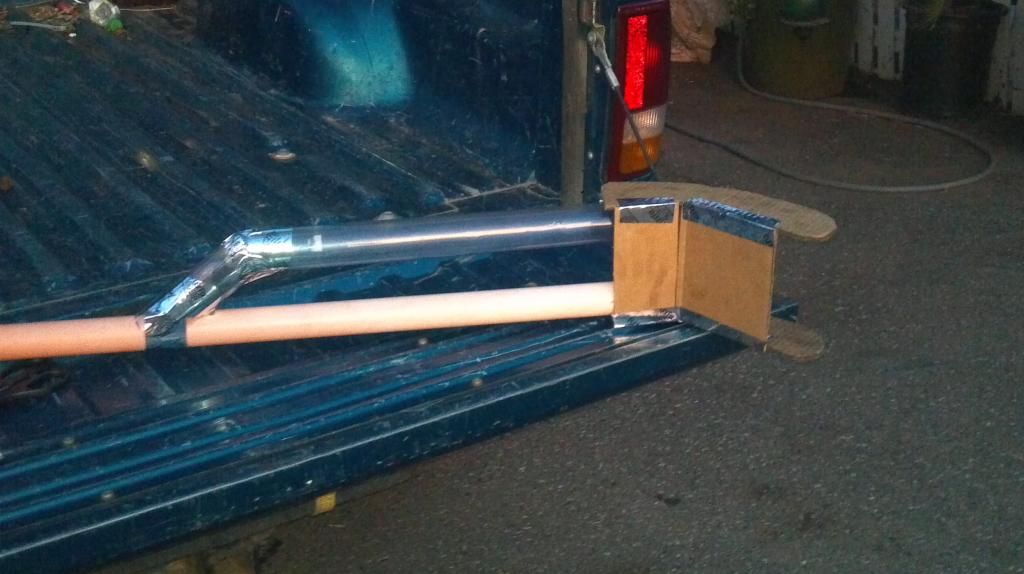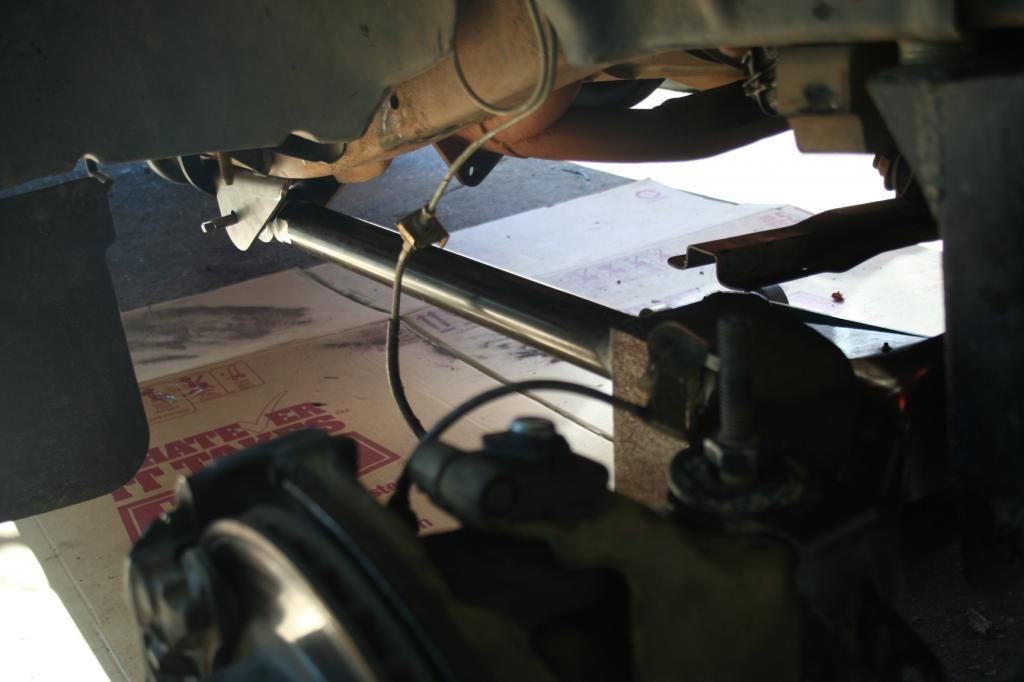 finished product
tried to flex it out a little more, but my inner axle is hitting on the passenger side beam window
and more poser flex. Kind of ran out of ramp room, and couldn't use my forklift cause it has its head off at the moment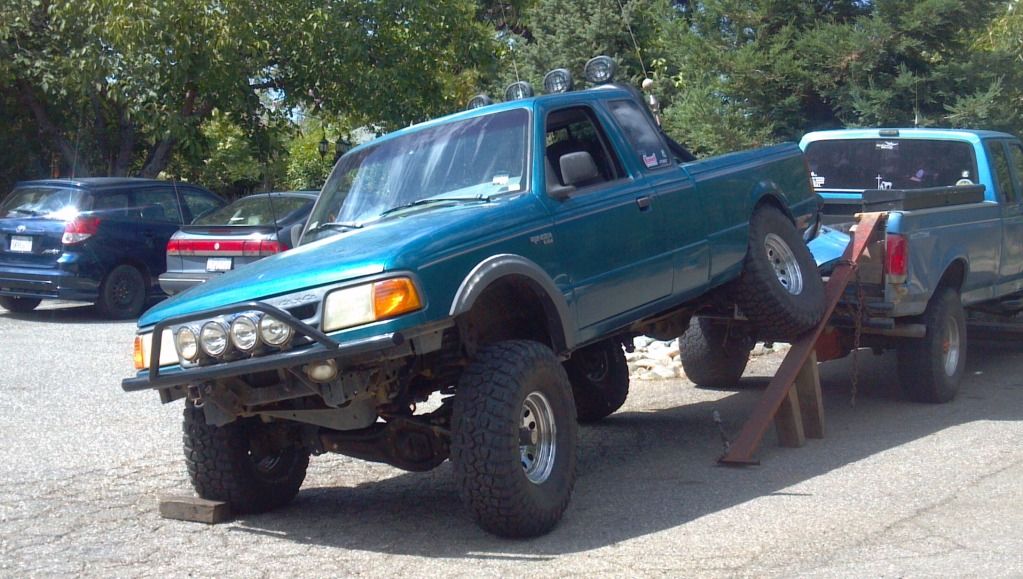 this is my project I am currently in the process of trying to complete:
cutting and reinforcing the frame:
I cut the top and bottom of the frame back a few inches because the stock frame isn't straight and I plan on running some plate about a foot back along the frame since the frame has so many holes for the crumple zone. Don't mind my crappy welds....
That pretty much brings me to where I am at now....
Last edited: