Active Member
V8 Engine Swap
Joined

Jun 13, 2010
Messages

568
Reaction score

54
Points

28
Location
Vehicle Year

Mix of 78-96
Make / Model

Ford donors
Engine Type

V8
Engine Size

357w
Transmission

Manual
2WD / 4WD

Solid Axle Swap 4x4
Total Lift

13ish
Tire Size

39.5x15.5
91 Ranger gets Re-Rebuilt and SAS'd
So this spring I rebuilt my 91 in 10 days for my buddies funeral, hate all you want but the Dana 35 stood up to the 40s pretty decent
F-150 springs, 3" body, hacked fenders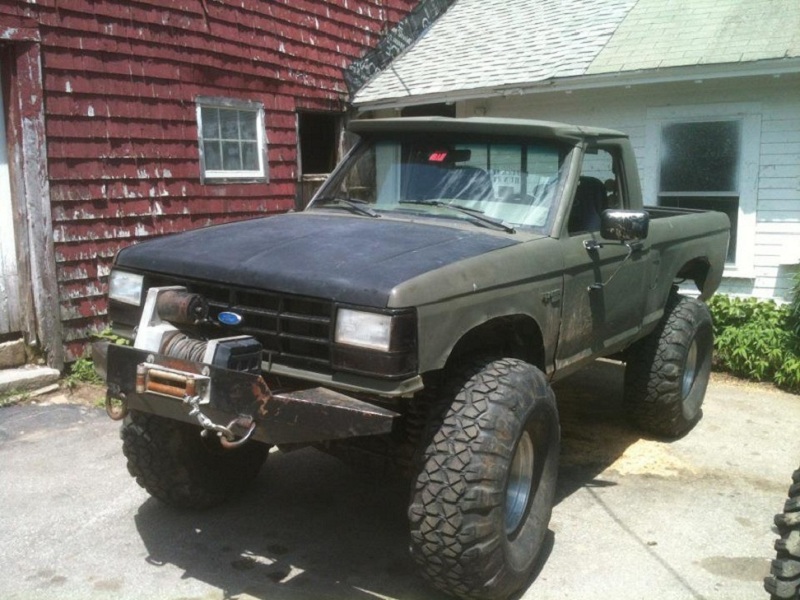 Then in August I took a little tumble on the way home in the morning after a long night of wheeling my buddies property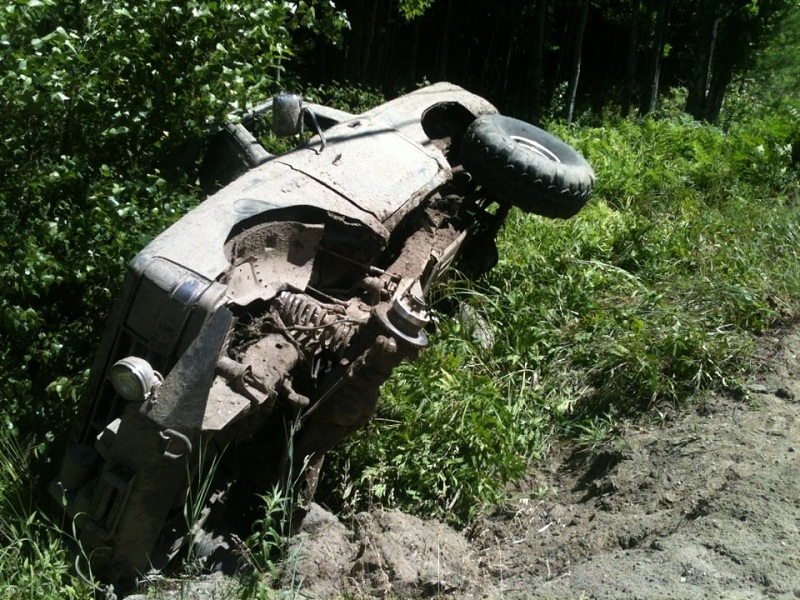 I put it back together, new doors, fenders, bed, paint. Tried pushing the front end far enough forward to clear 37s with lightly trimmed fenders, 3" body lift and F-150 springs. Long story short, it was a nice attempt but it handled like shit, wandered, and the front end was desperate for major rebuild.
I picked up a HP 44 narrowed 6" from a friend with 4.88s and a spool for $250, minus axle shafts. I had a complete front end from a 79 with suspension for a year now but wanted to stay narrow track, so I pillaged the radius arms, mounts, and 4" F-150 coils. Wound up using axles from a 79 HP44HD, dont know if theres a strength diffence using those or not, and a cromo long side from JBG. Kicked myself in the ass after for not buying the whole set, but we'll see how it goes for now. Got the DOM steering kit from RuffStuff, its beef!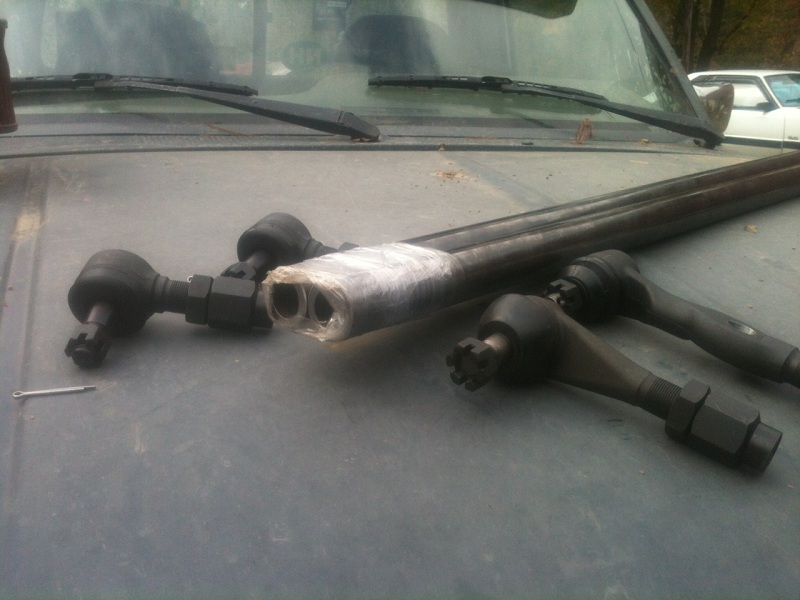 Replacing the bearings and brakes, nothing like a $90k work bench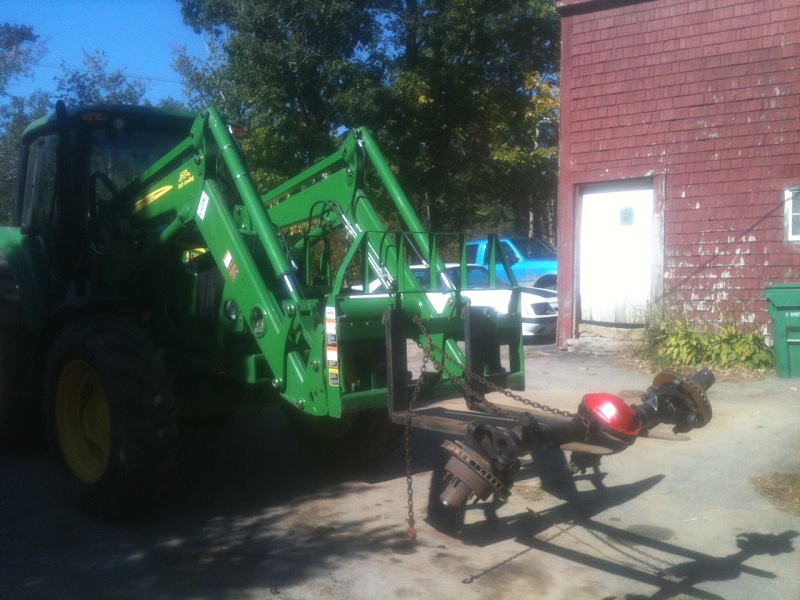 Had another little mishap tearing out the TTB, truck probably thought I wasn't going to finish it.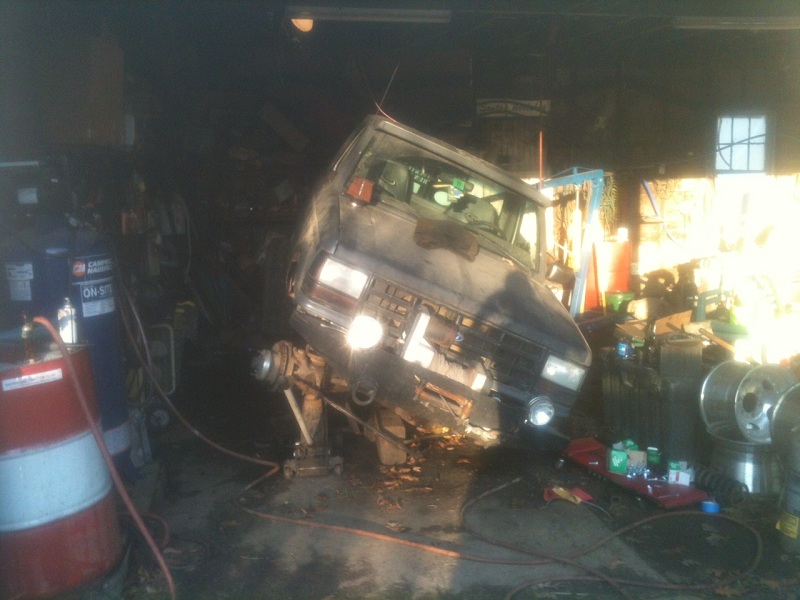 Snapped a jackstand in half and with no weight over the rear it came right forward. Luckily I was letting down the jack in front of it when it came down.
No pics from putting it together, got dirty and in the zone completely forgot. Pretty straight forward, stock 78/79 radius arm brackets, made a tranny crossmember with 2x2 tube blah blah.
Track bar is a stock 79 with the frame end cut off, sleeved with DOM leftover from the steering, and a heim. I know I should have gone full DOM but I used what I had.
Now sitting on 38.5 Gumbo Mudders up front, and 38.5 Boggers out back.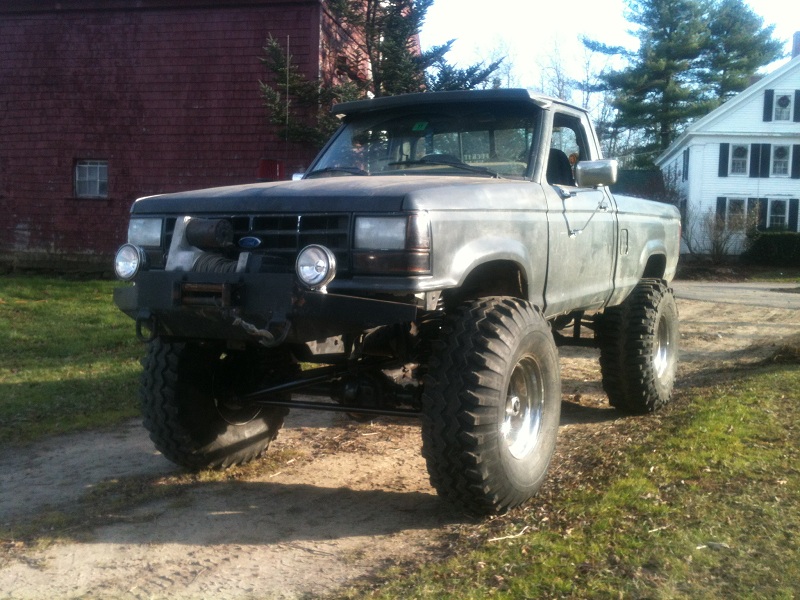 Rear end is Dana 44 from a Scout with 4.88s and spool. Thinking of replacing it with Cab and Chassis 14 Bolt and converting front to 8 lug. Looking at picking up a rebuilt AOD with AA adapter to the BW1354 for $400 and stealing the 5.0 from my rotbox Mustang. We'll see.
Waiting on pay day to go pick up a new rear driveshaft and it'll be on the trails by Saturday.

Hope you enjoy
Last edited: