Joined

Jun 3, 2013
Messages

168
Reaction score

0
Points

0
Location
Vehicle Year

1991
Make / Model

Ford
Engine Size

2.3
Transmission

Manual
So I picked up this truck back in February of this year (2013). Nice little reliable truck for a high school/start of college kid. Basic as crap, 2.3L manual, 1991 2wd ranger with 128,xxx. Used as a maintenance farm truck. No rust problems, besides the inside of the bed. Only problems I knew about when I bought it were that the gas gauge didn't work, the rear axle seals were on their last leg and it needed new brakes and tires in a few months. Nothing I couldn't deal with, and if passed safety and emissions flawlessly! (with the exception of a battery strap

)
The day I bought it and had it home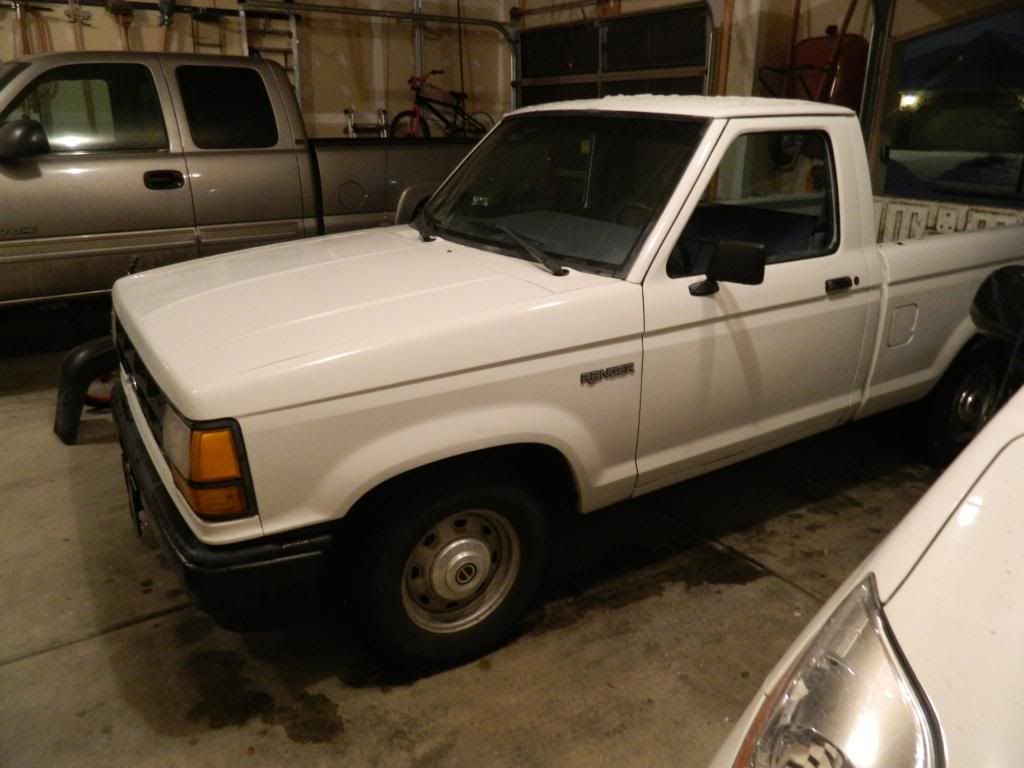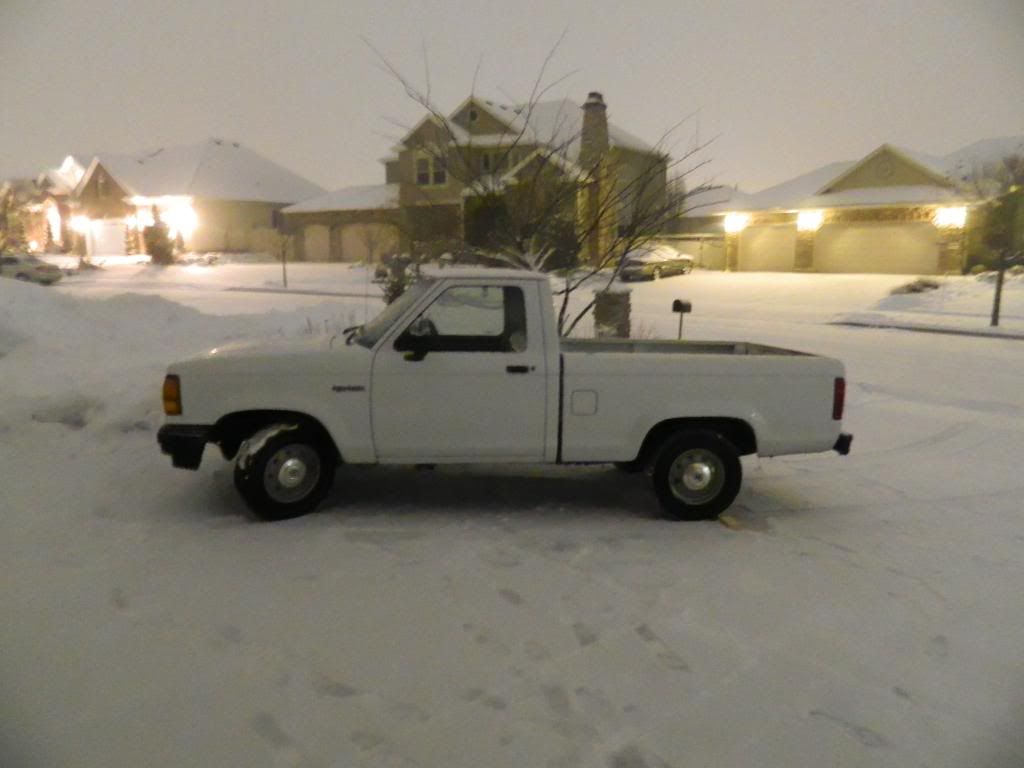 Month or two later the starter went out, cost $130 and she was back on the road. So happy it wasn't anything worse

so I washed, waxed and painted the bumpers (which had faded to a dull black/gray) and the rims to make it look 20x better. Just a few cheap things to do while on a tight budget haha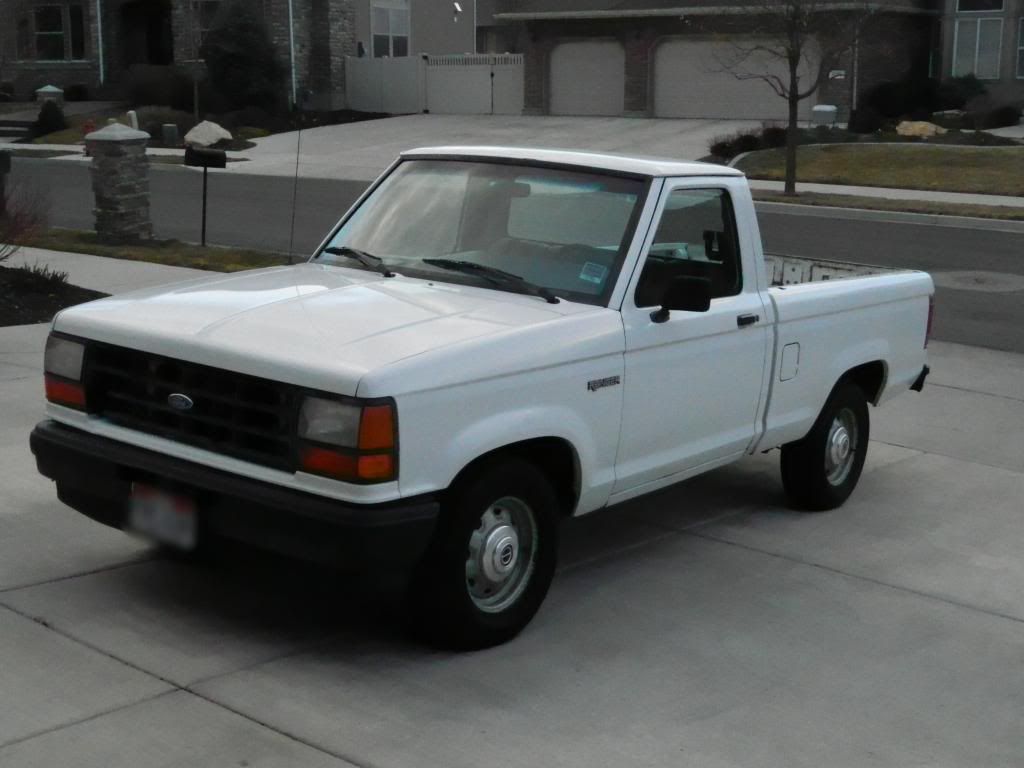 Bought new tires and (15x7 I think) rims, wasn't thinking when I bought them, should have lifted my truck first then got some 235's so it would work better with future plans later, but oh well. Got the tires and rims both cheaper than it would have cost me to put new tires on my 14's stock. And I think it looks a whole lot better than it did.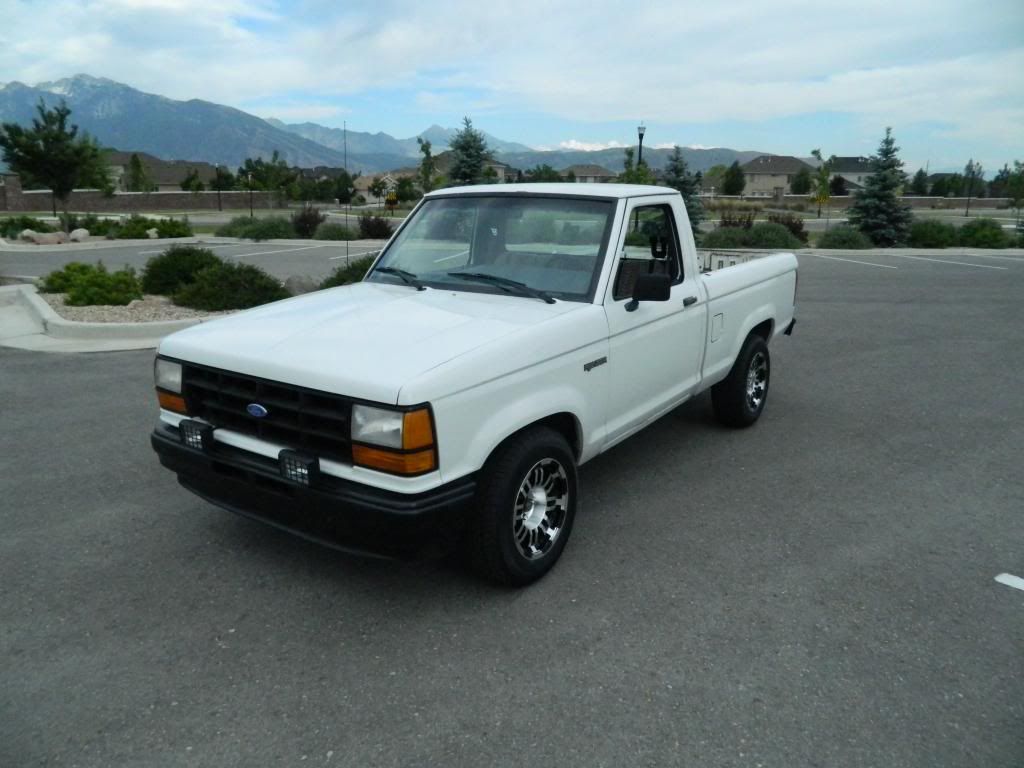 Next was a few performance and just random add-ons. This thing is literally gutless. when the engine dies, I want to add a six cyl. 2.9/3.0 or 4.0. (Haven't totally looked into it

so don't judge if those wont fit, wrong year etc). Added a cone filter, some lights on the front and tinted the back window to 5%.
Now for something a bit more exciting. Couple weeks ago I started to install a 3" body lift kit. Drove it like this for a day or two. Got quite a few of these looks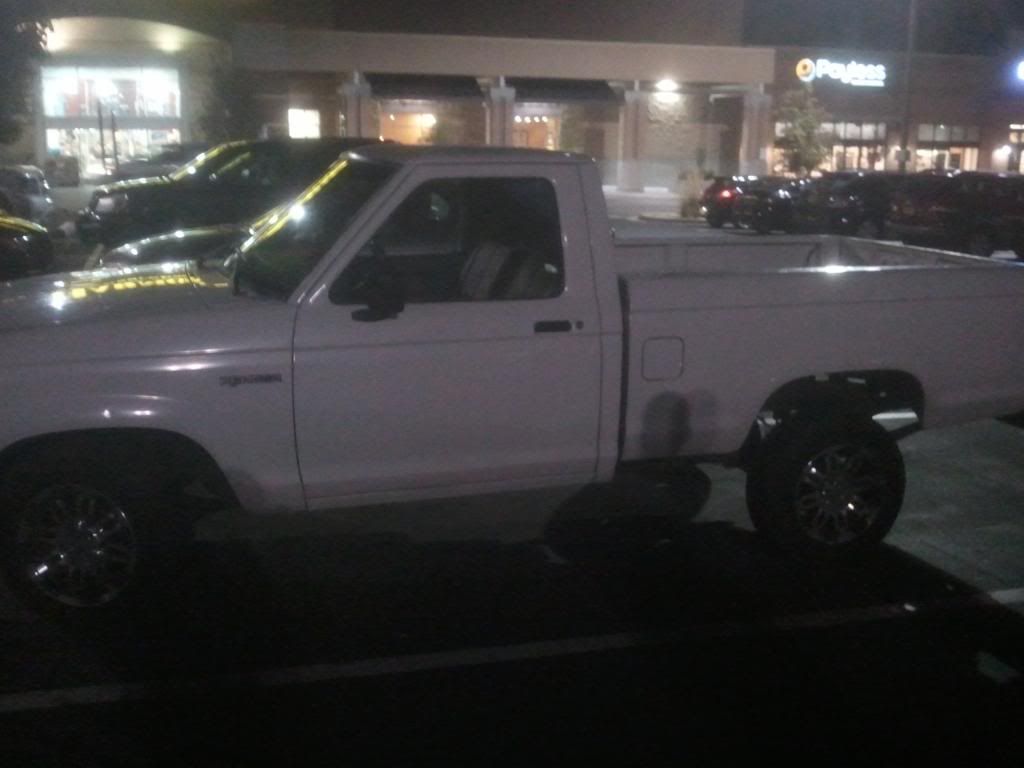 Finished the lift and it now looks like this. Beautiful! Lifted the front bumper with the stock bracket, and the back I moved it up the frame and bolted it on with the body mount bolts the kit came with. I dont tow with it, so no problems there. (sorry no pics of that, but can get them if people are interested)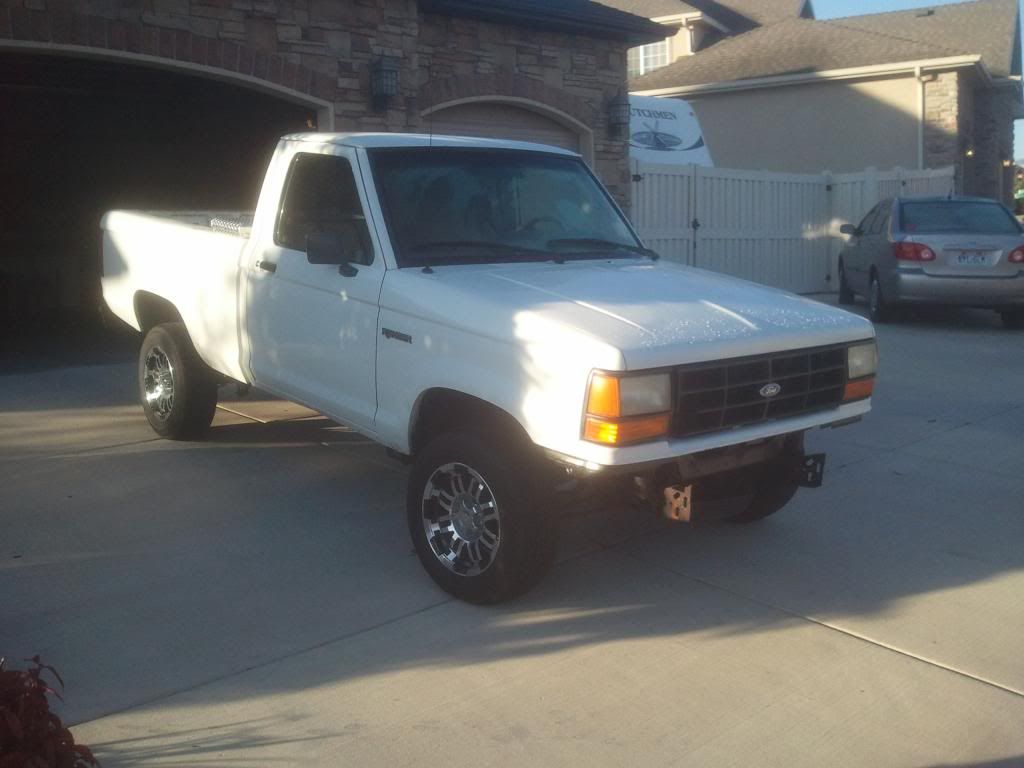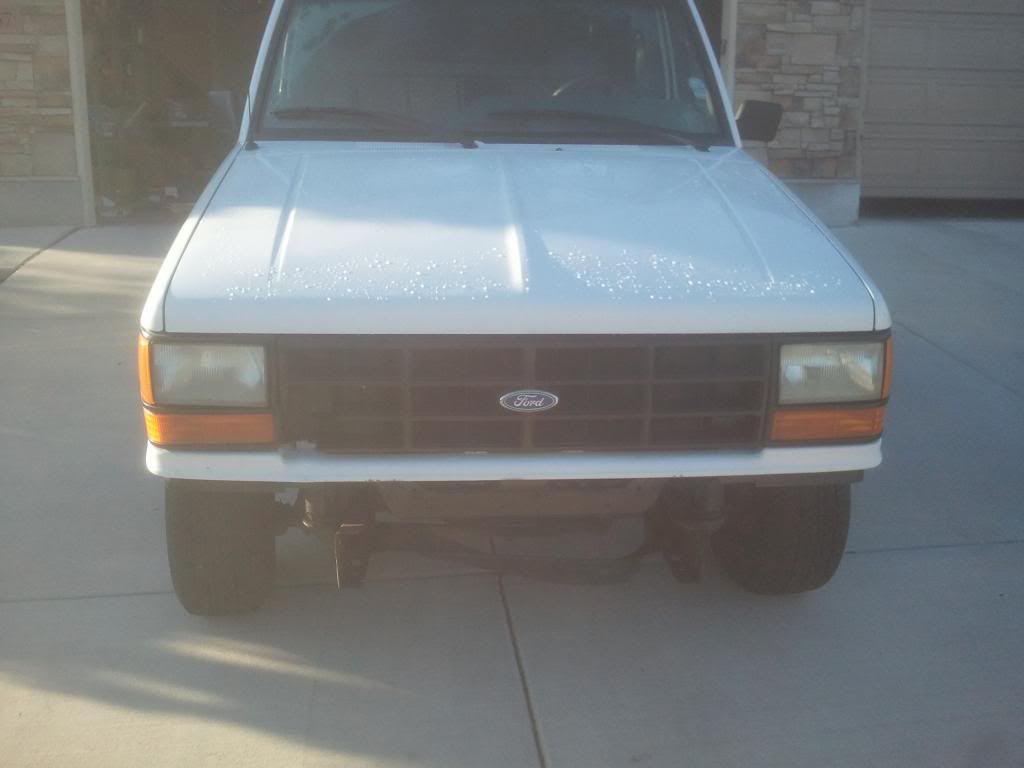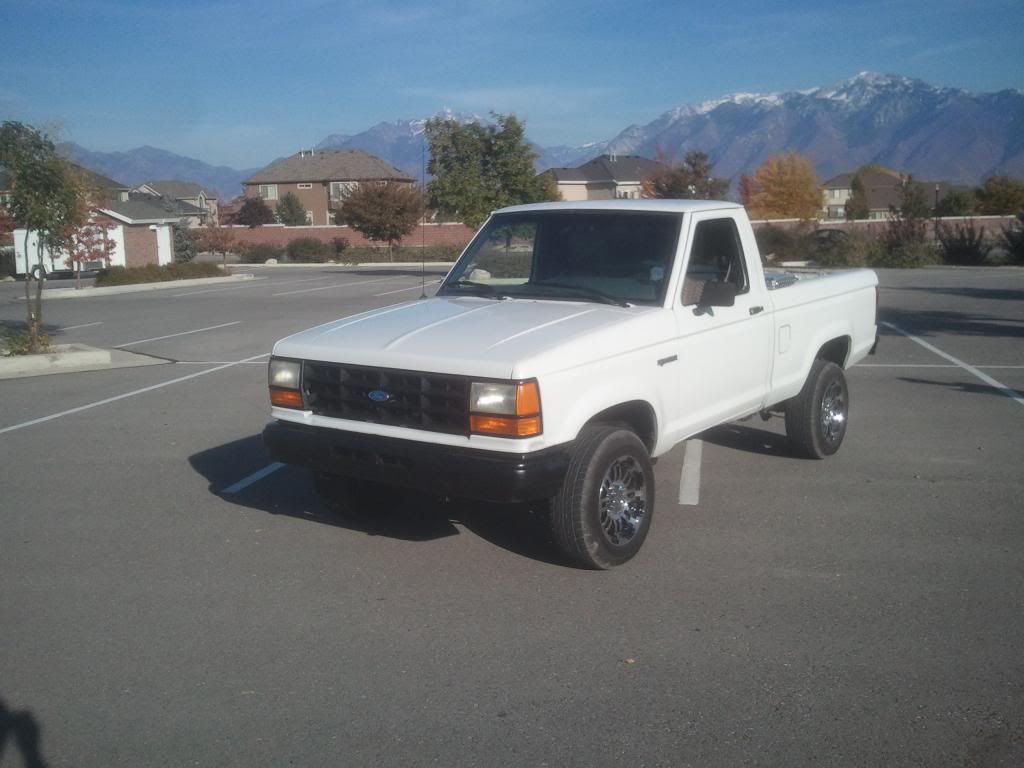 So now for the fun part. my suspension is on its last leg. I probably have about a year or so left with it. I want to make this into a off-road machine, but still be my DD. I like the idea and looks of a pre-runner and as far as I understand, this truck is a prime candidate for it. Its light, a 2.3, no ac and 2wd. But it will probably be a long term project for it. For now its my only vehicle so I can't really let it sit in non-working order for longer than a weekend plus, I have school I have to pay for, so limited budget
.
But things to come later:
-Level out the front of the truck 2" (Coil spacers or f-150 coils, haven't decided yet. Opinions appreciated)
-adjustable camber bushings (drivers side is really messed up due to "gangster lean" and I cant find a place around salt lake city that knows how to adjust my stupid alignment without them or so I can set it

)
-Bucket seats instead of a bench
-bed liner in the back
-Headache rack/roll bars with lights
-full size spare
-New rear gears, 4.10 or better so I can at least run bigger than 235's. (31-35's would be awesome)
-Maybe a new rear axle (not sure which just something more heavy duty and that sticks out farther) (opinions appreciated)
-Fiberglass flair fenders
-Suspension lift to replace stock coils, leaf springs, shocks and remove body lift blocks (4"-6")
-Bigger tires
-dual batteries
-Bigger engine
list is in order of importance to me. Its not everything, but the main things. Any opinions are greatly appreciated!
Thanks for looking!