My recent purchase (more pics to come):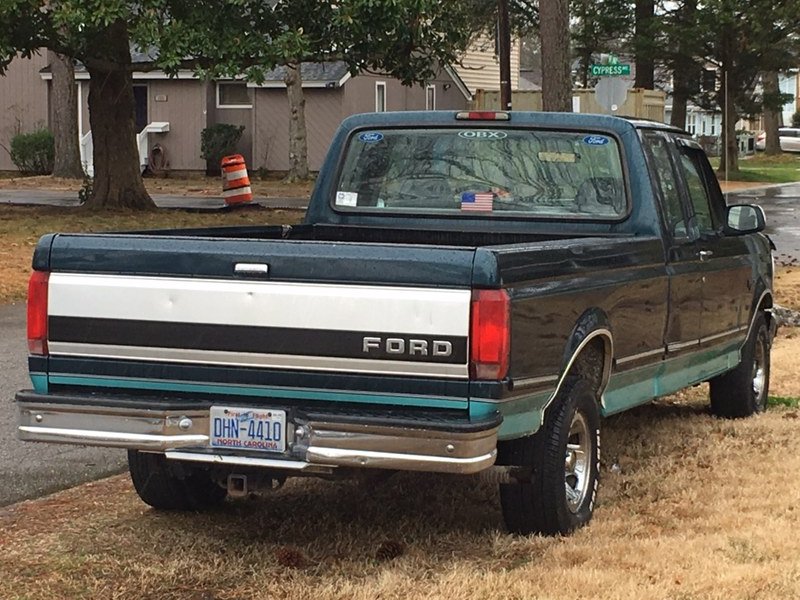 Quick stats:
XLT Extended Cab W/ Long Bed
2WD/Auto
5.0L
200K on the clock
Twin fuel tanks
Original paint
Nearly all stock, with exception of a trailer brake assist under the dash
Still verifying, but believe everything works
Issues to address:
-There are a few interior cosmetic issues, mostly dents that can be popped out and the rear bumper needs to be straightened.
-Shift flare between 3rd gear and overdrive (I think, I bought it, parked it and went out of town immediately after.)
-Excessive play in steering, haven't investigated yet.
-Needs tires
-Deep clean it
Short-term goals:
Its a spare vehicle so, I don't plan on going too crazy on it initially. Fixing the issues above, doing maintenance, having a sprayed in bed-liner installed and getting comfortable with it for now.
Long-term goals:
Get the hood and roof re-sprayed or just do the whole thing
Make it a capable tow-rig when necessary and nice comfy cruiser that will leave some decent black lines on the pavement when requested.