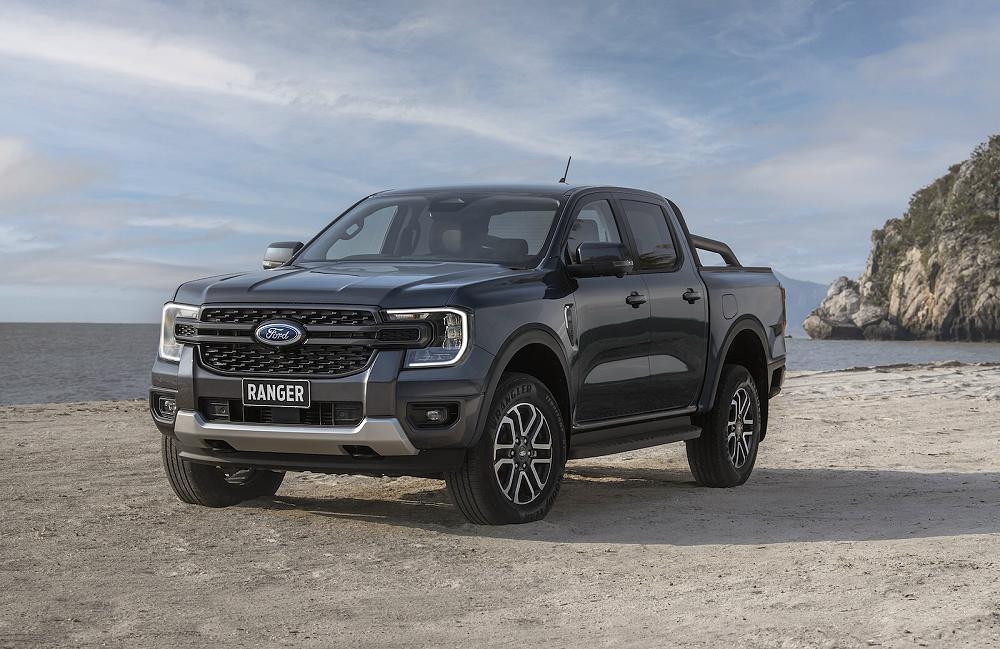 In 2019 Ford re-introduced the Ford Ranger based on a modified version of the Ford Ranger that had been available in Australia since 2011. The Australian model is due for an update and Ford Australia has recently published photos of the new design. The new design is expected to make its way to North America for the 2023 model year. Generally the biggest visual difference between the Australia model and the North American model is the use of steel bumpers. And then there's the whole steering wheel being changed from the wrong side of the truck…
A new bold grille design features the signature Ford C-clamp headlights, seen across the Ford truck line. The wheel arches and a well-defined shoulder line serve to give the new design a clear work-like appearance. Customer feedback was key in this area, according to chief designer Max Tran. "Customers told us the Ranger needs to look tough and needs to inspire confidence," said Tran, adding "They were very clear in what Ranger should be, both in the way it looks, and the way it makes them feel."
The 2.3-liter four-cylinder EcoBoost gas engine is available. There's also a 2.0-liter diesel four cylinder available in both single and twin-turbo variants. The former offers two performance levels, while the bi-turbo is the option for those wanting a further step up in power. The big daddy diesel, though, is the 3.0-liter turbo V6, the pick of choice for heavy-duty towing applications and serious off-roading. It's doubtful that the North America market will see the diesel engines.
The North America Ford Ranger will likely be limited to the 10-speed automatic. The Australian model is also available with a 6-speed manual.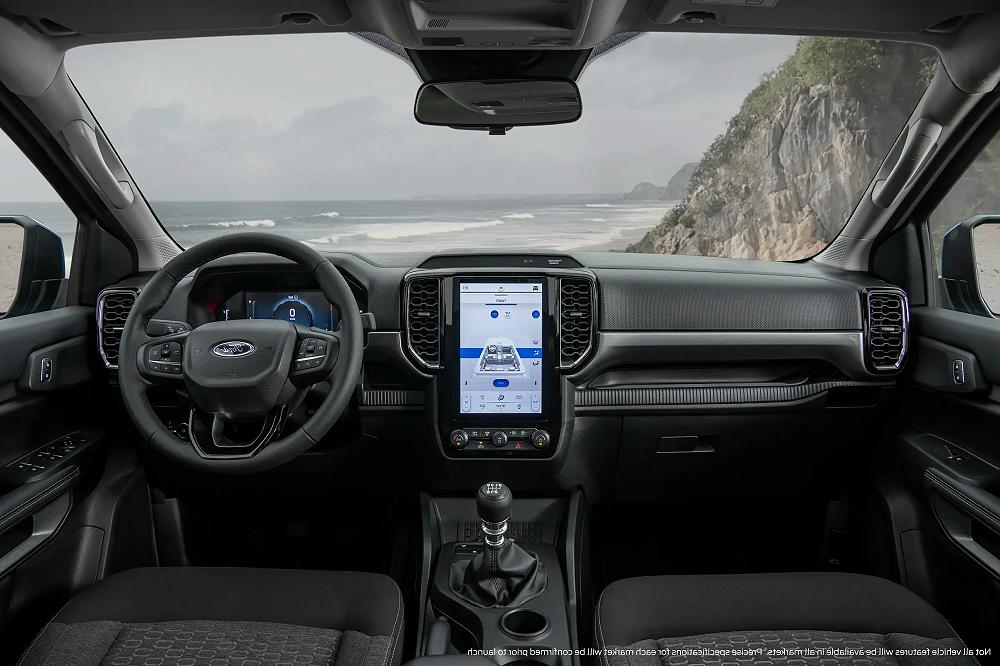 (Photo reversed to demonstrate what a left side drive cabin would look like)
Ford's SYNC4 system will take pride of the place in the new Ranger's dash, with 10.1 and 12-inch touchscreens available. Voice-activation is available, as well as a wireless phone charger to keep your smartphone batteries topped off. Over-the-air updates for the truck's software will be available, too. Additionally, with the FordPass smartphone app, owners will be able to lock and unlock the vehicle and remote start the truck, letting the HVAC system cool or heat the vehicle before getting in.
Controversially, Ford has decided to remove many of the controls for driving modes and other features, taking them off the dash and center console. Instead, these have been integrated into the touchscreen. It makes for a cleaner dash layout with less buttons and knobs, but also removes tactile feedback and hides many features within a digital interface. However, the touchscreen will provide useful data to the driver, such as pitch and roll angles when driving off-road.
Overall, Ford is hoping the new Ranger will attract customers with a sharp new look, better usability, and plenty of features and technology to make day-to-day use easier and more comfortable. Some changes are likely to come in down the line before it reaches North America, of course. However, packed with new tech, customer-focused design touches and a fresh aesthetic, the next-generation Ranger looks set to serve as a capable competitor in the mid-sized truck segment.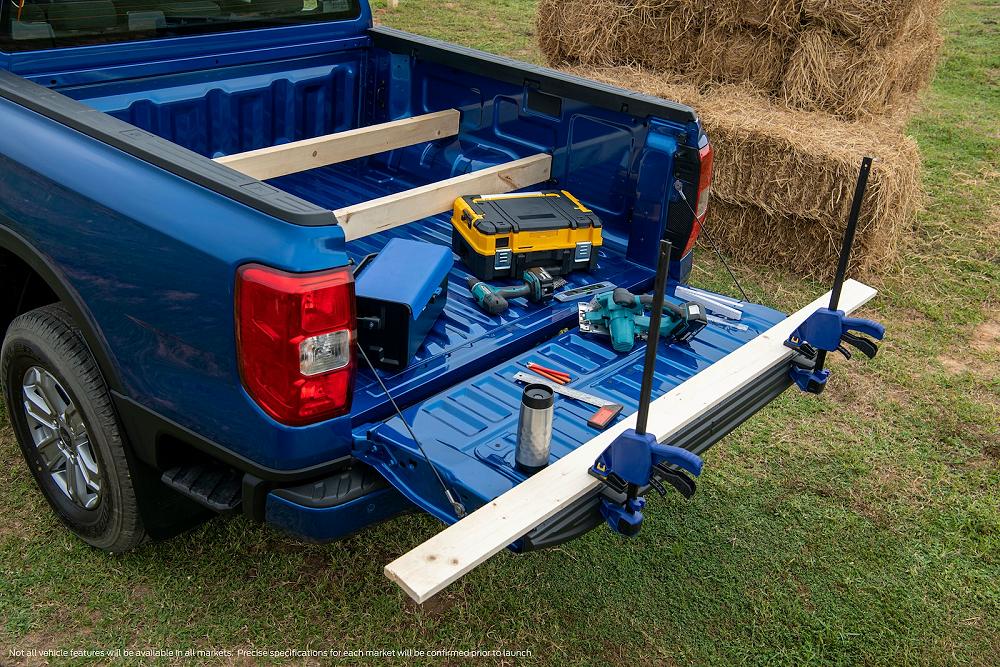 Link:
2022 Ford Ranger Truck- Discover the Next-Gen Ranger | Ford Australia
Video:
More Photos:
Click the photos to enlarge.