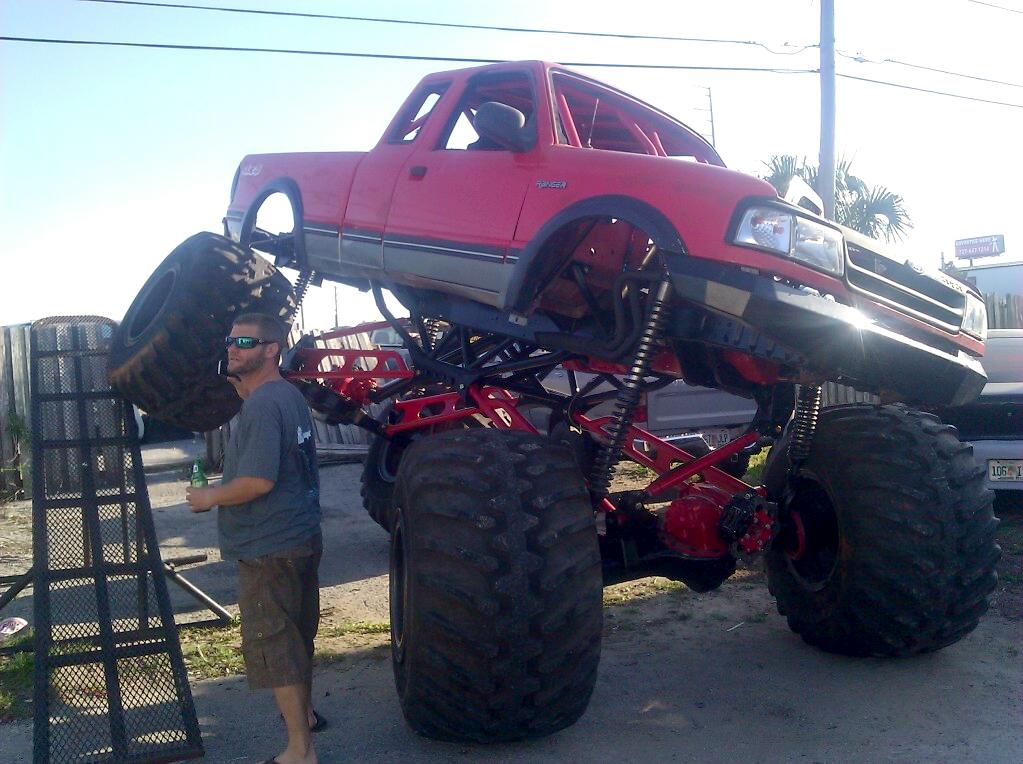 Sometimes bigger can be better. Sometimes you just want to build something ridiculous for the fun of it. Even if it's not practical to use every day.
Forum member 'parkrangerjeremy' did just that. He had a 1993 Ford Ranger 4×4 that had a 6-inch lift, 3-inch body lift, and 35-inch Bogger tires, but he wanted something a little bigger.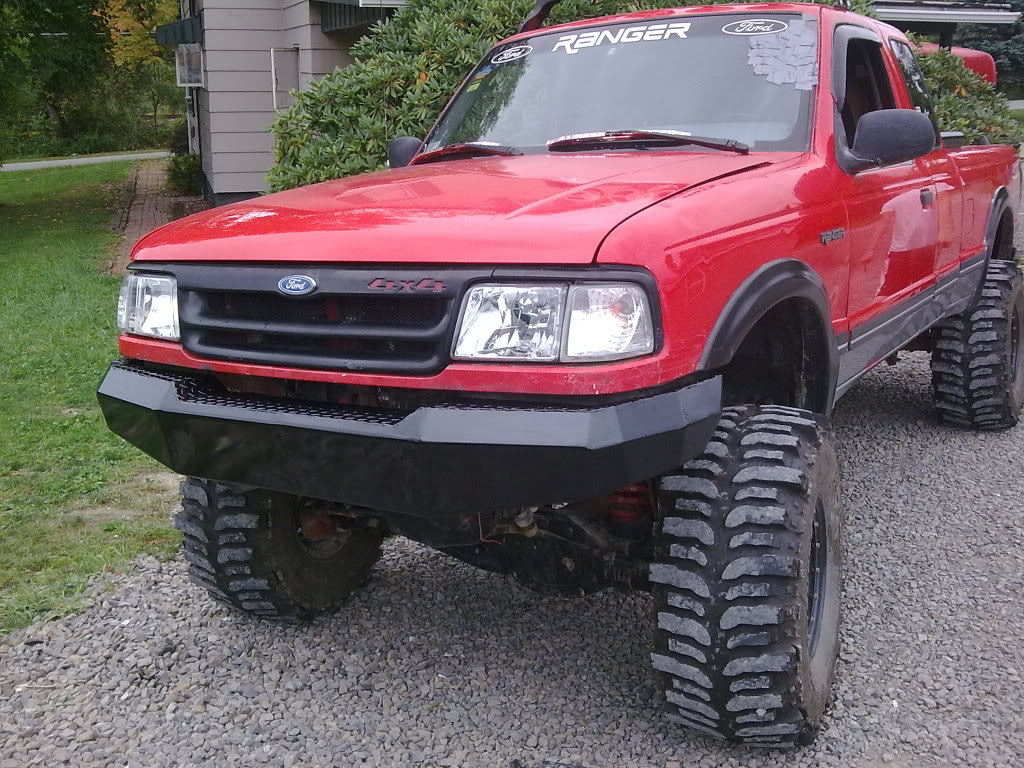 Bigger came in the form of a radius arms style coilover suspension with 2.5 ton Rockwell axles rolling on 48/31/20 logger tires.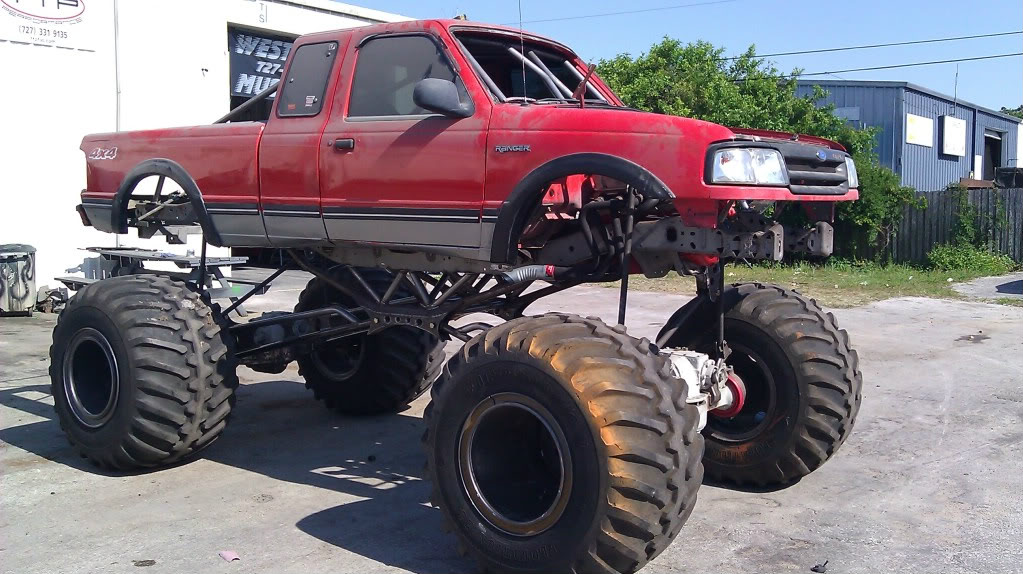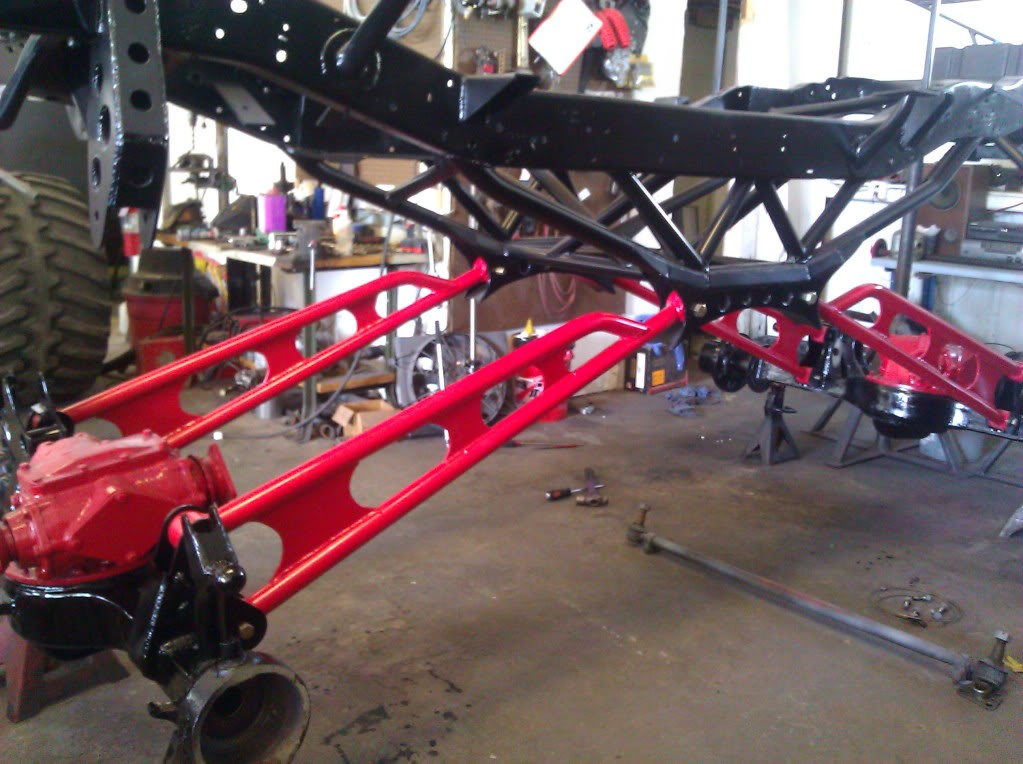 The radius arm suspension reminds me of Skyjacker extended radius arms.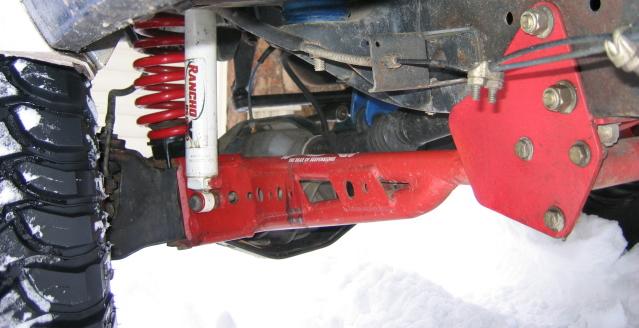 Unfortunately, you can't just go buy radius arms for a 2.5 ton Rockwell. You have to make them. But you can buy the brackets to bolt them to your Rockwell:
The 1,000+ pound 2.5 ton Rockwell axles come with 6.72:1 gears, but Jeremy gave his the 'mohawk' treatment that involves trimming away the excess material on the round differential housing, and leaving only the space needed for the gear. This helps give the axle an extra 1.5-inches of ground clearance.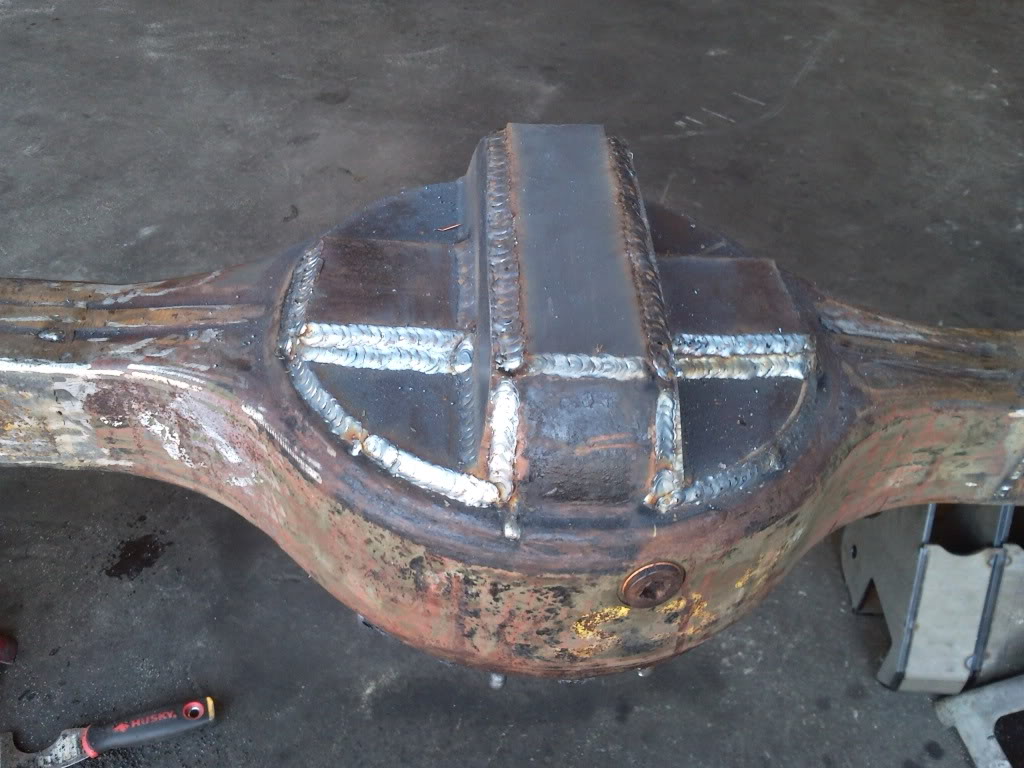 You can buy kits for shaving a Rockwell axle as well:
Turning 48-inch tires and moving this much weight requires more power than a stock Ranger engine offers, so it was replaced with a 351w block, bored, and stroked to 418 cubic inches. The new motor produces an estimated 650 horsepower, and has a Pro Shot Nitrous Fogger system that can add an addition 200 horsepower.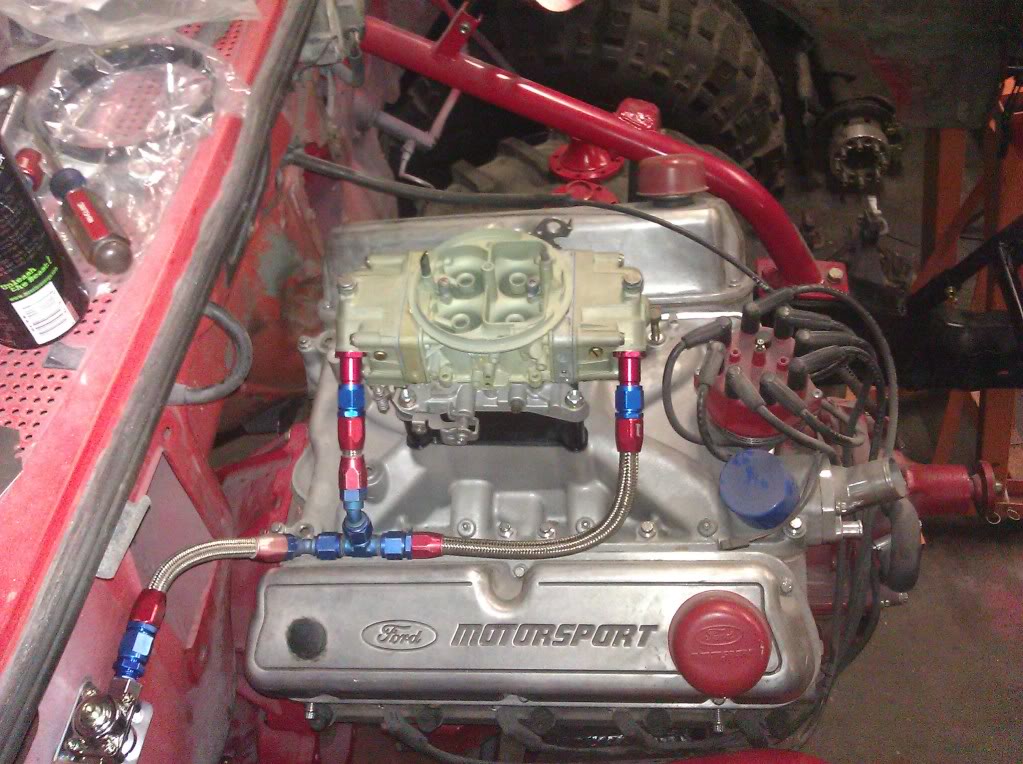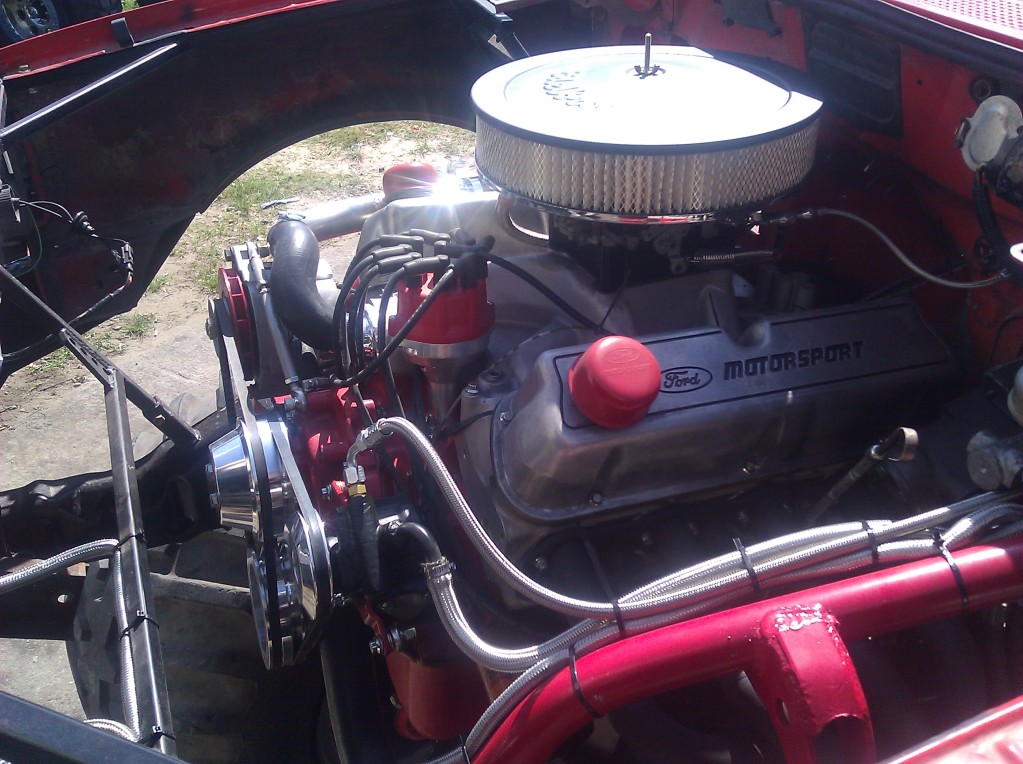 The power is transmitted through an automatic transmission to a NP205 transfer case, before getting sent to the front and rear axles.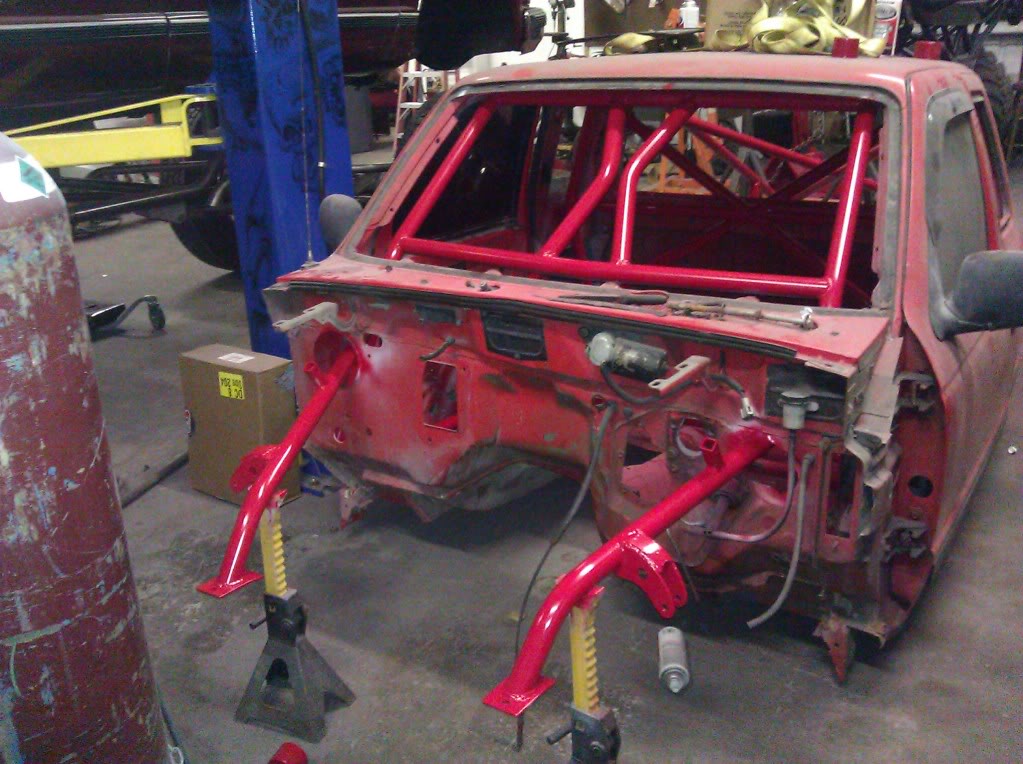 Other features include a full roll cage to protect the occupants in the event it should ever flip over. For a moment, it almost looked like the cage was going to get tested in this video:
I hope Jeremy's build will inspire someone in their own build.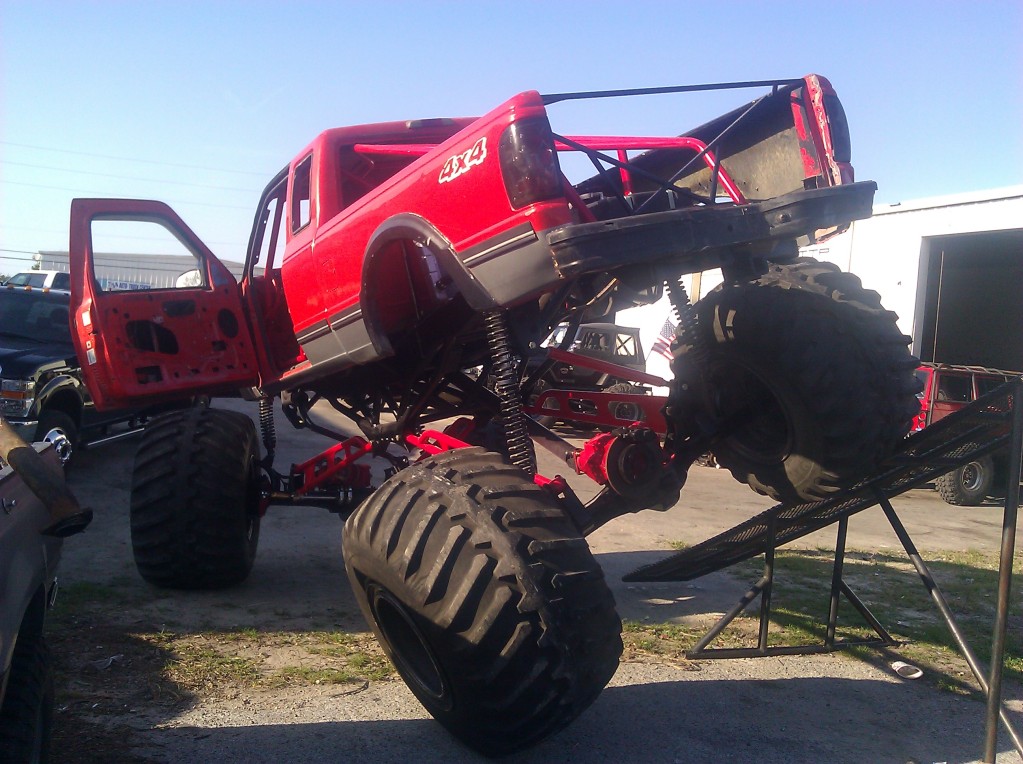 Links:
Ranger on 2.5 tons aka project fire in the hole
More Photos:
Click the photos to enlarge – click the arrows to load more.