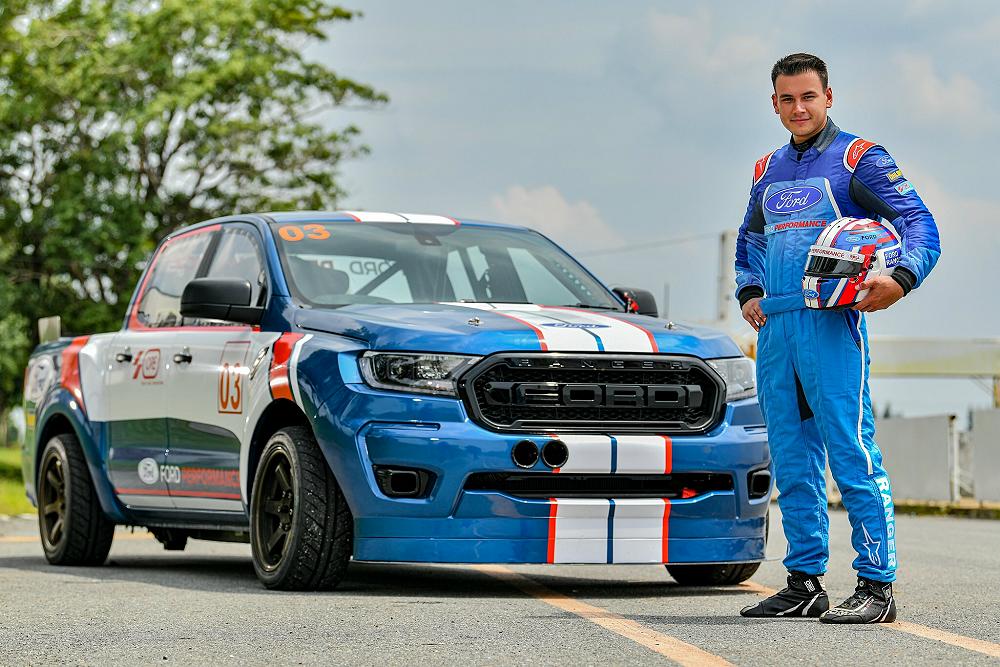 Ford has deep truck roots in Thailand and manufactures the Ranger there. In fact, the Ranger Raptor made its global debut in Thailand back in 2018. While this Ford Ranger may resemble the Raptor with its Raptor grill, it's not a Raptor. This Ford Ranger started life as a regular production four-door Ranger. Although it looks like a race truck you'd see in the NASCAR truck series with a tube frame chassis, this truck it is based on a real Ford Ranger.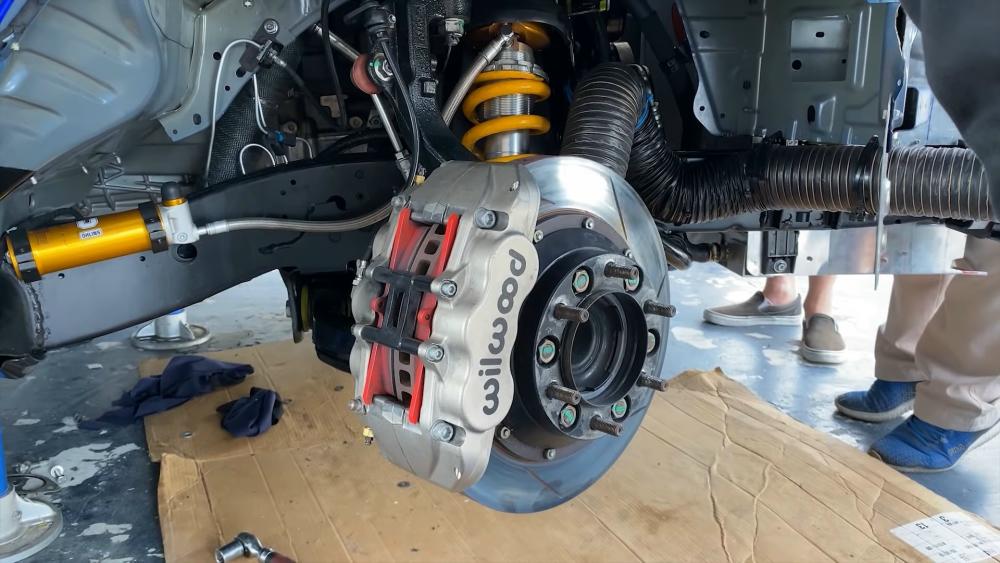 Ford Thailand Racing (FTR) fitted this Ranger with a Raptor grille, a deep front air dam, a massive rear diffuser, and a big, adjustable rear wing to increase grip at speed. A full cage and a Racetech racing seat keeps the driver secure inside, and Öhlins suspension with remote-reservoir shocks and big Wilwood brakes aid with stopping. Unlike the Ranger Raptor multi-link rear suspension, this Ford Ranger uses a conventional leaf spring setup. The racing series limits the the tires and wheels to 245/40/17's.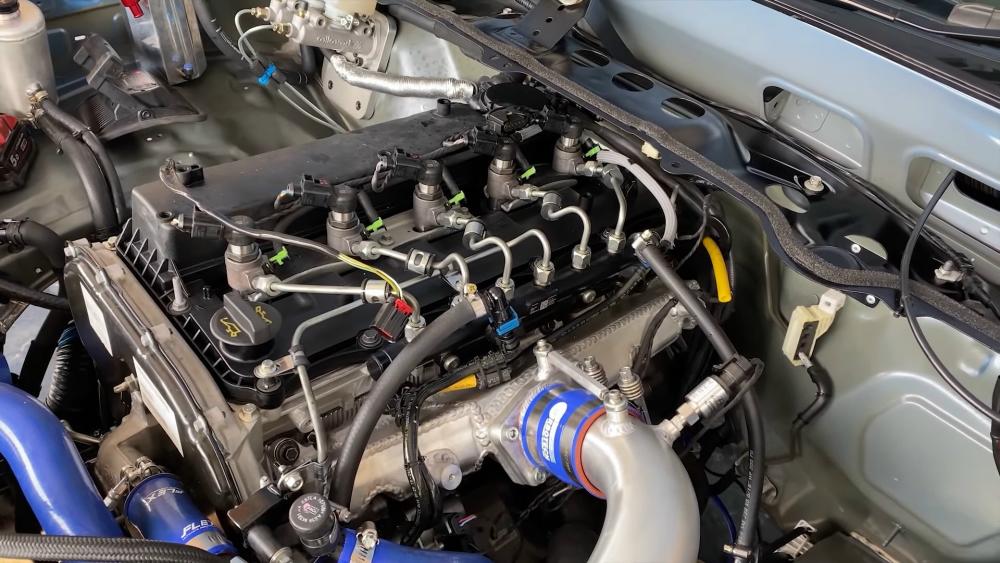 Long gone is the 2.0L EcoBlue engine in favor of the 3.2L Duratorq inline-five diesel upgraded with a GReedy turbo. It would be interesting to know how much horsepower they're making. The 3.2L is factory rated at 197 hp (147 kW), 350 lb⋅ft (470 N⋅m) while the EcoBLue 2.0L Turbo is rated at 180 hp (130 kW), 310 lb⋅ft (420 N⋅m) and the EcoBlue 2.0L Bi-Turbo is rated at 213 PS (157 kW; 210 hp), 370 lb⋅ft (500 N⋅m). THe Ford crew must have saw more horsepower potential in the 3.2L
Even more interestingly, Ford Thailand Racing has retained the six-speed manual transmission instead of upgrading to a lighter and more aggressive sequential.
On the exterior the Ranger features more aerodynamic body panels, a huge rear diffuser, and a center-piped exhaust system with two exits. Of course, the rear wing can be adjusted depending on the track.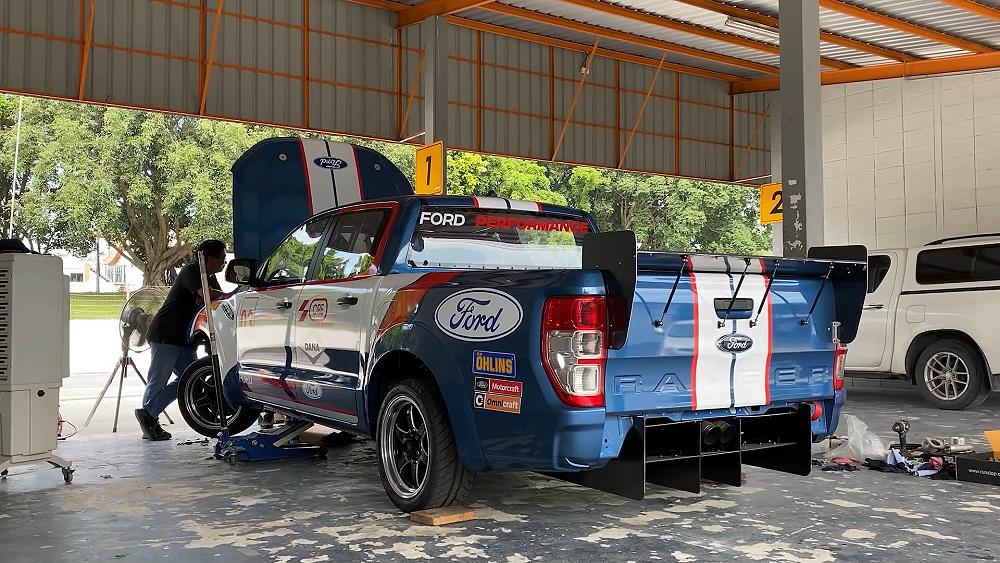 Video:
More Photos:
Click the photos to enlarge.