The Ranger Station has been fortunate to have trail rides sponsored by companies such as 4Wheelparts, Randy's Ring & Pinion, and Rock Auto.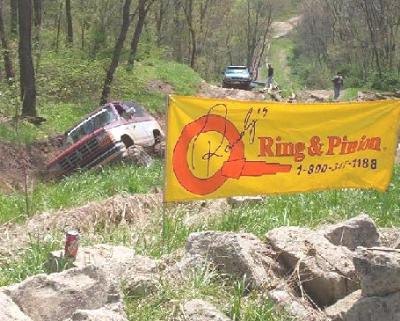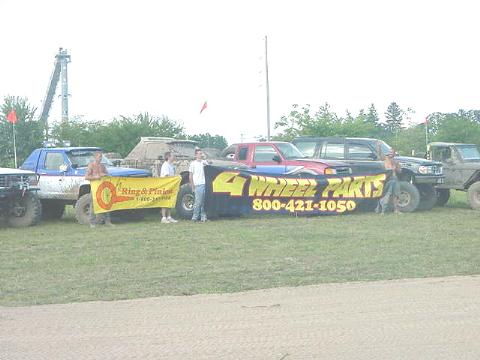 Our Spring 2003 trail ride (Spring Ranger Round-Up) was featured in the pages of Off-Road Adventures Magazine in the October/November issue. The story was called 'Return To Wellsville'. Jim Allen took a photo of Brett Beach's 2000 Ranger which later appeared in magazines as Randy's Ring & Pinion/Detroit Locker ads.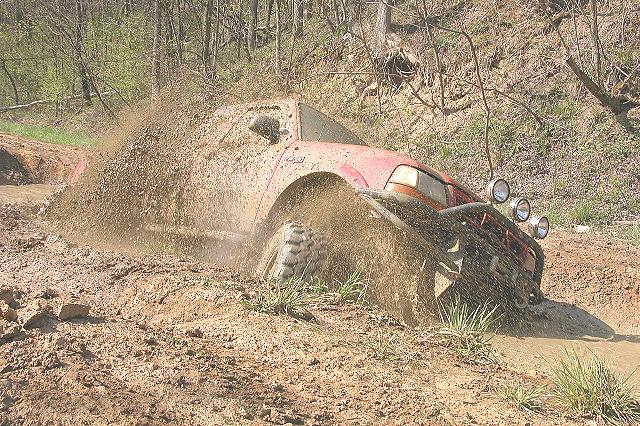 Brett Beach's 2000 Ford Ranger flinging mud in Wellsville. This photo went on to become a Randy's Ring & Pinion ad.
The Ranger Station's TRS-1 Ranger was featured in the December 2003 issue of Off-Road Adventures Magazine. The story is called 'Practical Ranger'.
Off-Road Adventures Magazine covered our 2004 Snowball run and printed in the January 2005 issue under the title 'Mudsicle'.
Out last 'official' trail ride was in 2013. After a several year absence. Due to the economy, we went through a period between 2006 and 2012, where guys were under to many financial hardships to travel very far to attend gatherings, or even fix the things wrong with their trucks. 
In 2004 Jim Oaks built a 1996 Ford Ranger for Off-Road Adventures Magazine that appeared in a 6-part series in 2005 entitled 'Transformer'. The truck was built with the help of several sponsors, and the articles have been captured HERE.
Other Magazine Contributions:
In July of 2000, 4×4 Power magazine did an article entitled '4×4 Blueprinting – '83-'97 Ford Ranger'. It was a tech article written by Jim Allen. The Ranger Station was listed in the article as a resource and there was a special thanks to Jim Oaks at The Ranger Station for providing information. This was definitely a proud moment and I saved the article. 4X4 Power is no longer in print. It was a sister magazine to 4Wheel & Offroad magazine and published by the same company.
Over the years, the Ranger Station has been referenced by many publications, as well as other websites. 
We continue to strive towards provide the best resources for Ford Ranger enthusiasts.