Ranger Photos By Forum Member NorCalBronco
The best way to get the most use out of your Ford Ranger bed and camper shell is with a sleeping platform. A sleeping platform elevates your sleeping location so you still have storage space.
In the photo below, the boxes built over the wheel wells have trap doors up by the bulkhead to access the space between the bulkhead and the wheel wells. The end of the boxes have access to the space between the tailgate and the wheel wells.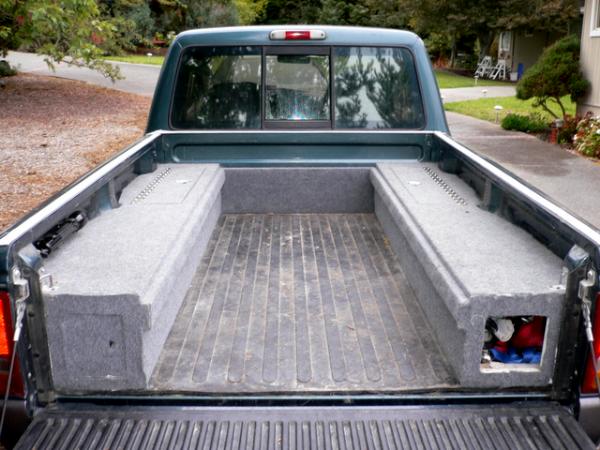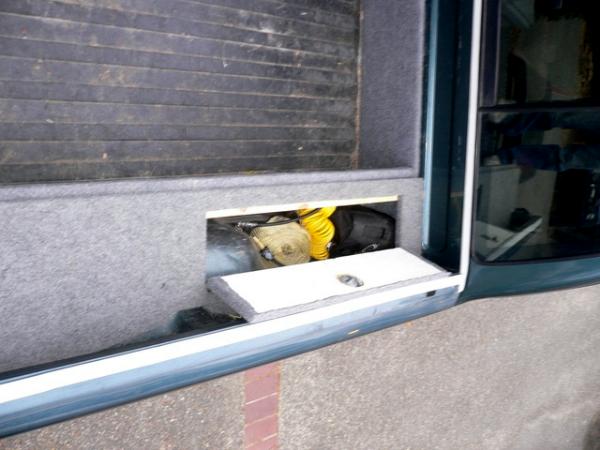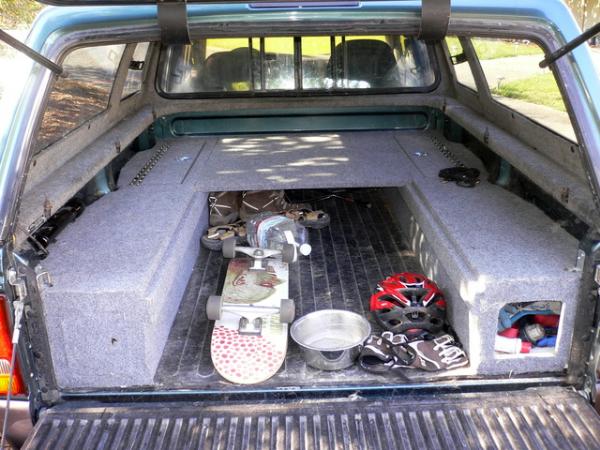 The frame is made from 1″x10″ pine and 3/4″ plywood for the top. Its covered by some thin outdoor carpet from Home Depot. They have it on a big roll so you can just cut off however much you want.
Two plywood sheets are covered in carpet and rest on rails attached to the sides of the boxes. When in place, it creates a large flat surface to sleep on.
Plastic storage bins are used to store supplies so their not rolling around loose in the bed, and make it easier to retrieve items up towards the front.
This owner uses (4) plastic bins to keep all his camping stuff packed in. they fit perfectly underneath the center sections. The sides I have stuffed with all his tie-downs, axe, gloves and other random stuff. The center section is easily taken out and either laid on the bed in middle or put aside if he needs to put larger stuff in. A side benefit of this is that since I'm always carrying my dog around in the back I get to keep all my stuff under the platform where she can't chew on any of it.
The owner of this truck also has a catalytic heater and light in the camper to make it more comfortable at night.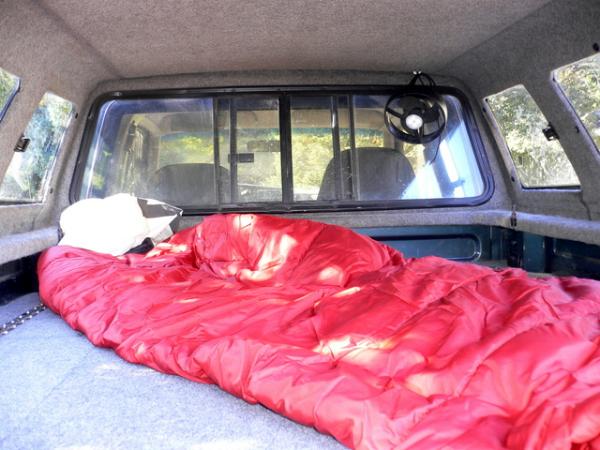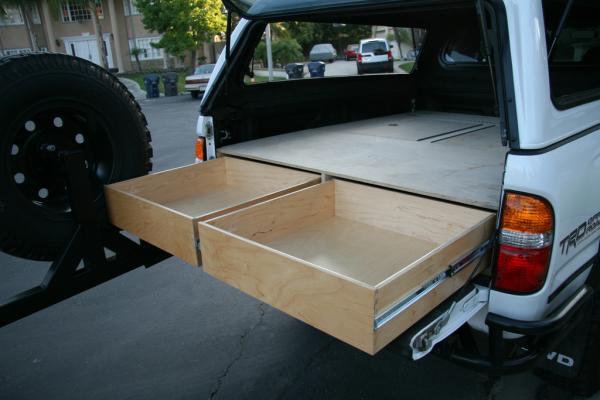 Yes, it's not a Ranger, but the photo above shows a platform that uses (2) drawers in the rear instead of an open space and plastic bins.
For discussions on camping with your Ford Ranger, check out our Truck Camping & Camping Gear Forum.