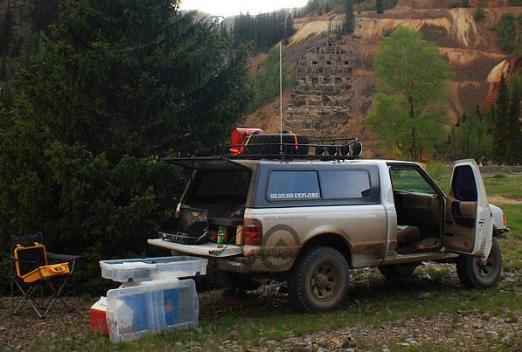 Forum Member schanusa traveled from Key West Florida to Prudhoe Bay Alaska camping in this Ford Ranger (Read More)
One of the cheapest ways to travel and camp with your Ford Ranger is with a camper shell. Camper shells have been referred to as a 'truck cap', 'camper shell', and 'canopy', but for this article, we'll just call it a camper shell.
Camper shells can be found in various styles such as the one shown above that's level with the cab, and more of a high rise style like the one below.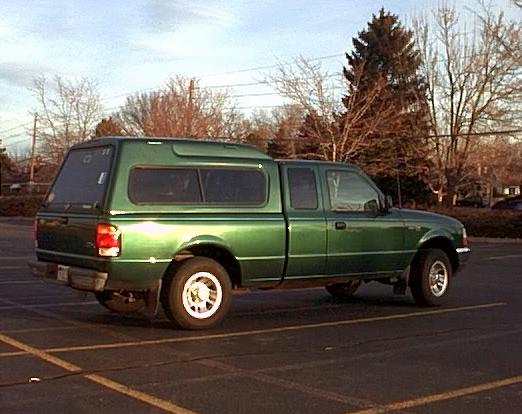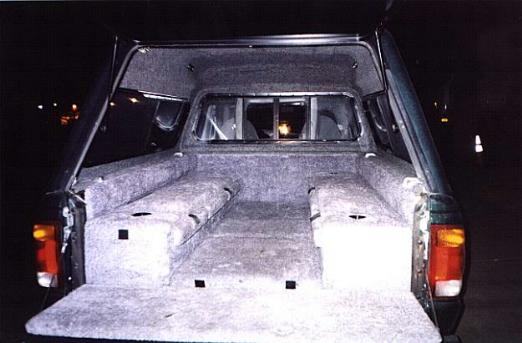 Some owners add carpet kits with sleeping platforms…..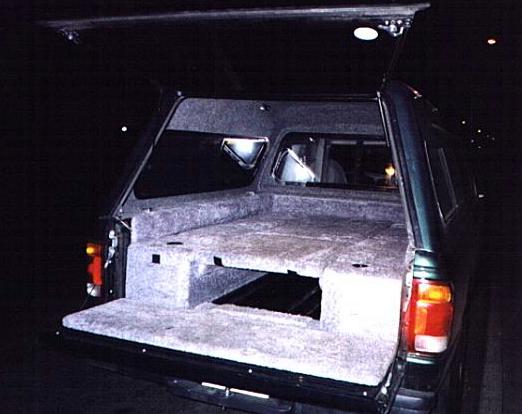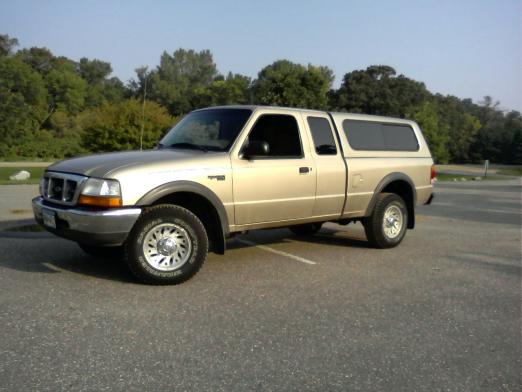 And some owners just add 'Bed Rugs' so they have a smooth carpeted area to sit and sleep on.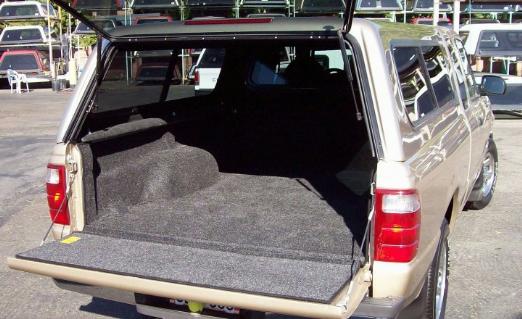 Of course, to really maximize the use of your truck bed and camper shell, you should consider a sleeping platform: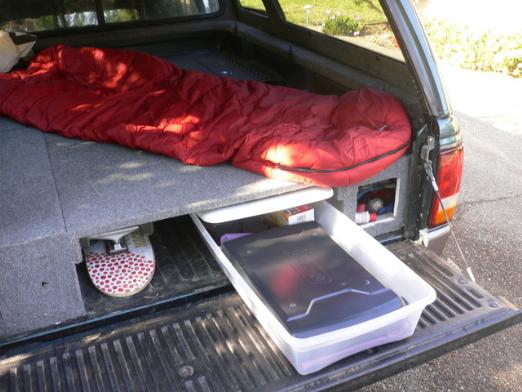 To learn more about building a sleeping platform, click HERE.
For discussions on camping with your Ford Ranger, check out our Truck Camping & Camping Gear Forum.