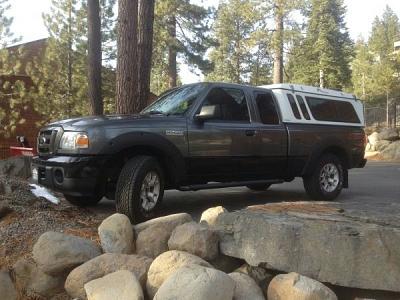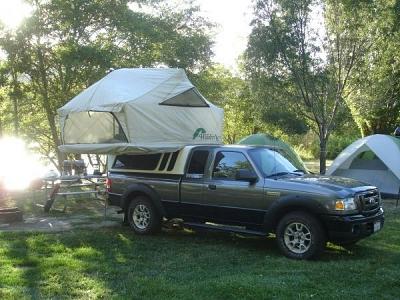 The WilderNest is similar to a traditional camper shell found on the bed of many pickups, but it actually has a tent concealed in the roof that opens up.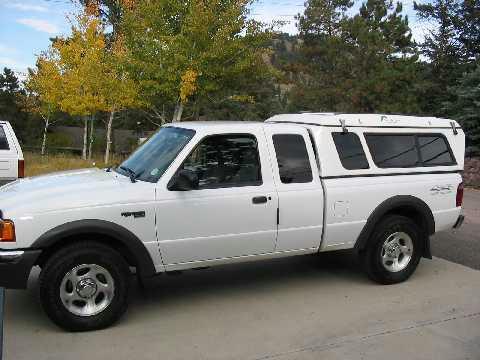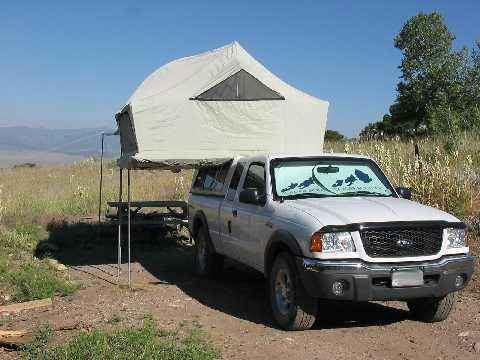 When the lid flips open, it doubles as the floor for the sleeping platform.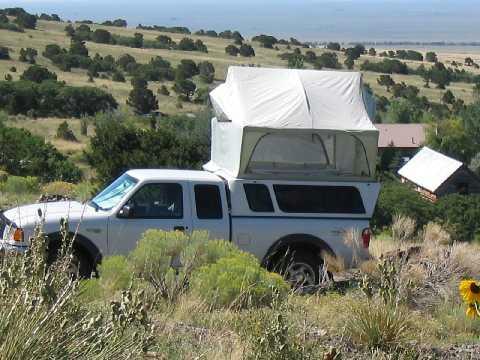 (Shown with the tailgate curtain to keep the bugs out)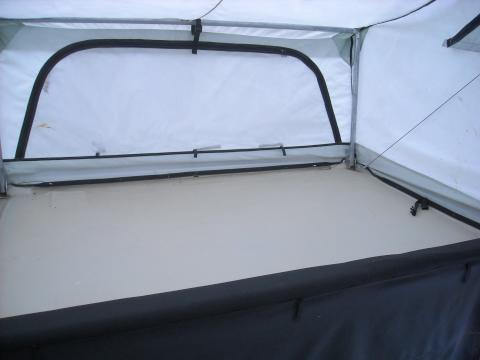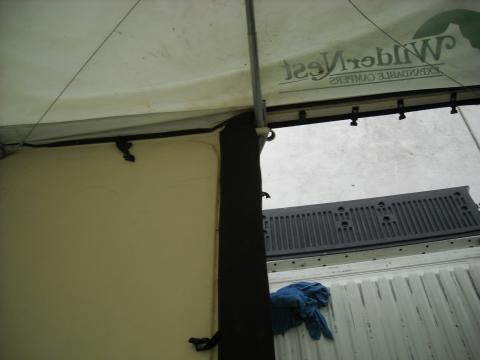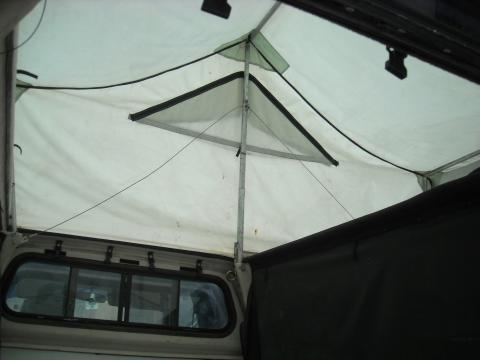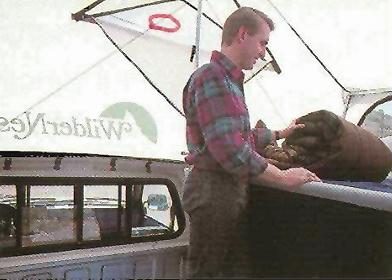 Truck
Type
Truck
Width / Length (Inches)
Tent
Top Model Number
Tip
Top Model Number
1983-1992 Ford Ranger Longbed
60-3/4″ / 86-1/2″
87
T87
1983-1992 Ford Ranger Shortbed
60-3/4″ / 74-1/2″
76
T76
1986-1992 Ford Ranger Supercab
60-3/4″ / 74-1/2″
76
T76
WilderNest lists the bed as coming with a 3-inch foam mattress that is 42″ x 74-1/2″ and sleeps (2).
For more details, or to compare specifications for other vehicles, check out either the sales brochure or owners manual below:
Here is a WilderNest brochure and owners manual for you to view. Just click on the images.
The Wildernest is no longer in production, but you can still find them used.
For discussions on camping with your Ford Ranger, check out our Truck Camping & Camping Gear Forum.