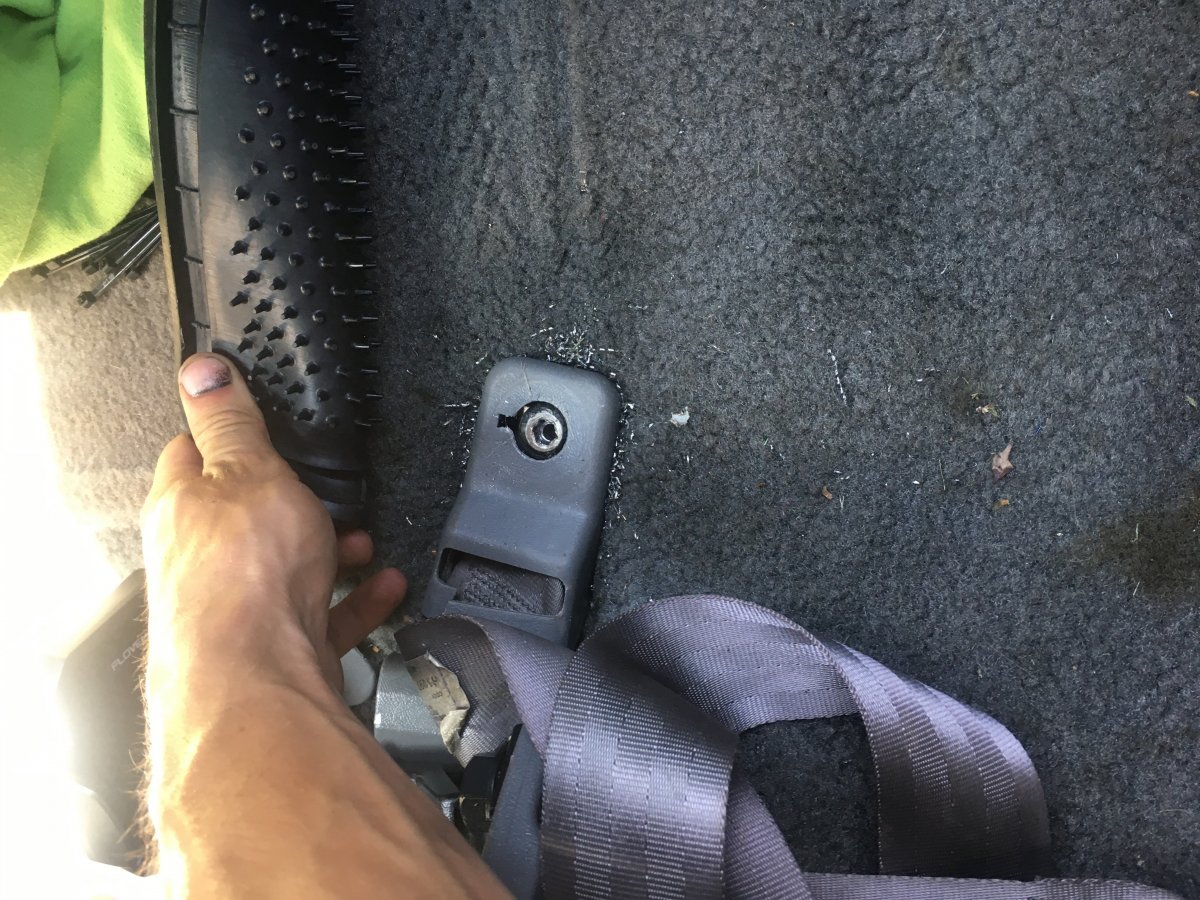 Nothing seems to be working. I have two of these bolts to remove. After lots of work, I was able to remove one. The second bolt will not come out at all. Below is a list of what I have tried:
- Welding a nut on top (broke off each time)
- Hex socket (stripped into a circle)
- Pipe wrench (kept slipping off)
- grinding the head into the shape of a nut for socket (rounded off, didnt work)
- Notching the side of the head, and hitting with pneumatic Chisel (did nothing at all)
- Heating the bolt
- Lots of deep creep lubricant
- Vice grip (keeps slipping off)
- Drilling with different size bits, ( these bolts are hard, the drill did not appear to be able to get through the bolt)
So far, I have managed to destroy an almost perfect condition carpet on my 1992 ford ranger xlt, I have to replace it now which I will probably have a hell of a time finding in Canada. Which I am pissed about. I have to remove the carpet to install some insulation, and hide a few wires for my sound system and lights. My mechanic said he couldn't help me since the head is so damaged. What the heck do I do now?