My laptop sounds like its gonna explode... my cpu usage stays at 100% even with "nothing" running. my physical memory is around 60+% constant...
here's a screen shot of the task manager of just my "Ben" user..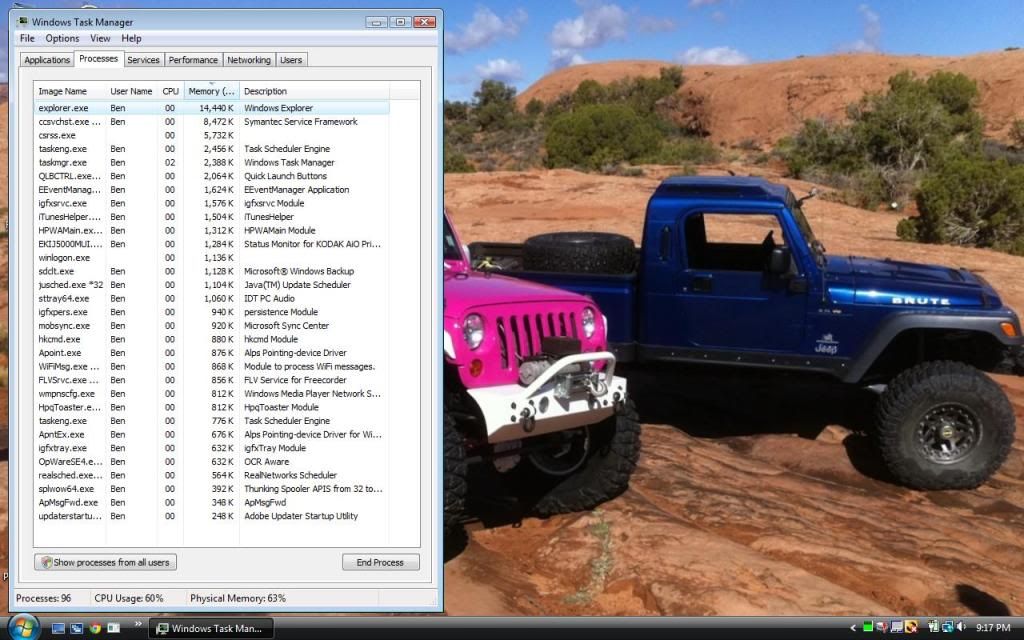 and here's the one w/ "system" also..
i've gotta figure this out... what can i end task and what can i not? how can i free up some memory on my laptop.. its slow and annoying!
and yes, my background is Pinkie and the Brute