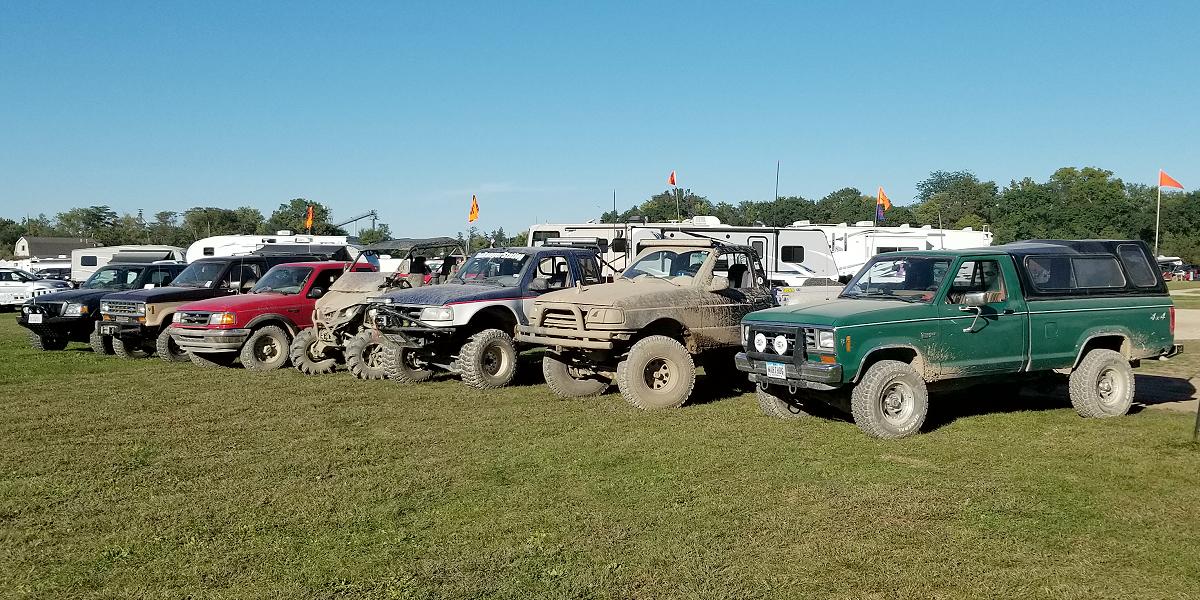 Mark Your Calendar!
The Ranger Station will be hosting another Fall Off-Road Round-Up the first weekend after Labor Day.
Friday September 10th, 2021 – Setup camp, check out each other rigs, and campfire social.
Saturday September 11th, 2021 – Hit the trails followed by some campfire cooking and social.
Sunday September 12th, 2021 – More trail time for anyone that can hit the trails.
For those that missed last years gathering, check out TRS 2020 Fall Round-Up – The Ranger Station
Where:
The Badlands Offroad Park
3968 N. Xavier RD
Attica, IN 47918
Check out their website for their rules, waiver, and entrance fee. https://www.badlandsoffroad.com/
They also require an orange safety flag. If you don't have one, you can purchase one on site.
Sponsors & Door Prizes!
Everyone was hiding in 2020 due to Covid-19. I'd really like to see a bigger turnout this year, so I'm offering up $50.00 CASH to the person that travels the farthest with their Ford Ranger or Ford Bronco II. Those that have been with us on previous trail rides that show up with a vehicle other than a Ranger or Bronco II are also eligible as long as you spend the day Saturday off-roading with us.
But wait there's more! If at least twelve (12) Rangers and Bronco II's show up, I'll double the cash giveaway to $100.00 CASH. Hopefully this will help a little with the fuel to get back home.
This is my personal contribution. No corporate donation.
If I get any other items donated to giveaway, I'll update this.
BTW, I'm coming from Texas, so I don't want to hear anyone whining about how far away it is.
Midland USA

Midland USA is providing us with a MXT115 GMRS 2-Way radio to giveaway "as well as some other giveaway items and swag items to hand out."
Looking to buy a new GMRS, CB, Weather Radio, or walkie talkie? Midland USA has provided us with discount code 'RangerStation' to get a 15% discount off of your purchase at https://midlandusa.com/ . Now there's no reason why you shouldn't have a radio to communicate with the group at the event (I have a CB and GMRS radio in my truck).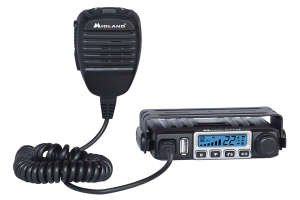 For more information on GMRS radios check out: CB Radio – vs – GMRS Radio – The Ranger Station
Rock Auto:

RockAuto.com will be providing us with a $25.00 gift certificate to be given away at this years trail ride. Always check for the current discount code listed next to their forum link on our main forum page with the different sub-forum links.
The Trails:
The Badlands Off Road Park is 1400+ acres of multi-directional, diverse terrain including sand dunes, wooded trails, gravel, streams, mud, and rocks. We have trails and terrain that can challenge the most experienced riders & drivers and we have trails perfect for the casual drivers and the beginners. Young and old can find what they are looking for at the Badlands. Bikes and Sport Quads can test their skills on our full size MX Track. SUVs, 4x4s, and Side x Sides can take on the challenges our Rock Quarry / SUV Park. The Badlands emphasis on safety, and no drinking & driving, creates the perfect environment for families. Regardless of your skill level, you will find riding at the Badlands perfectly suited for your abilities.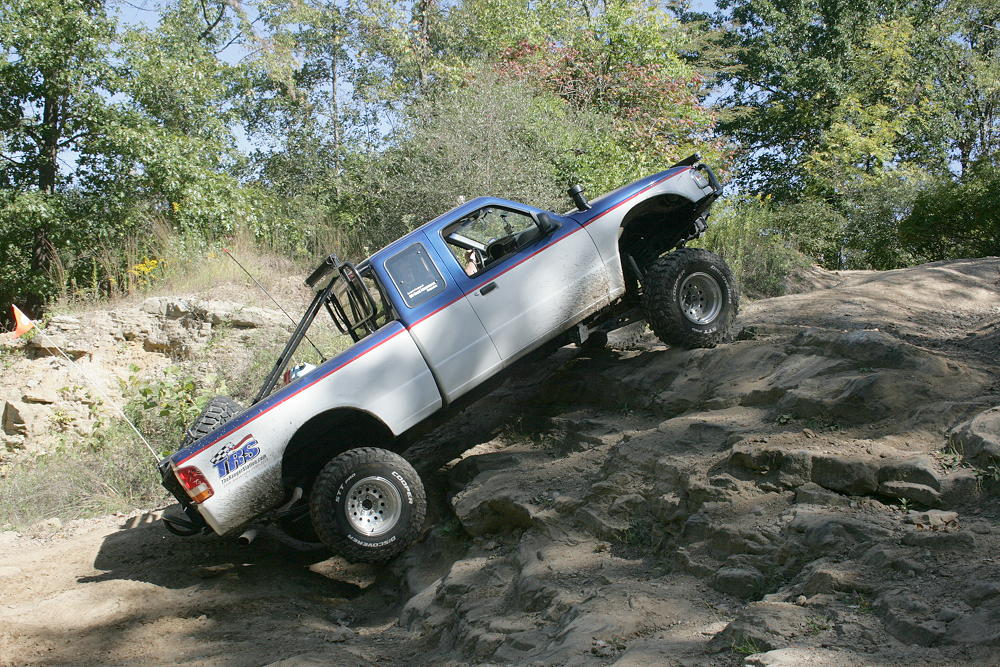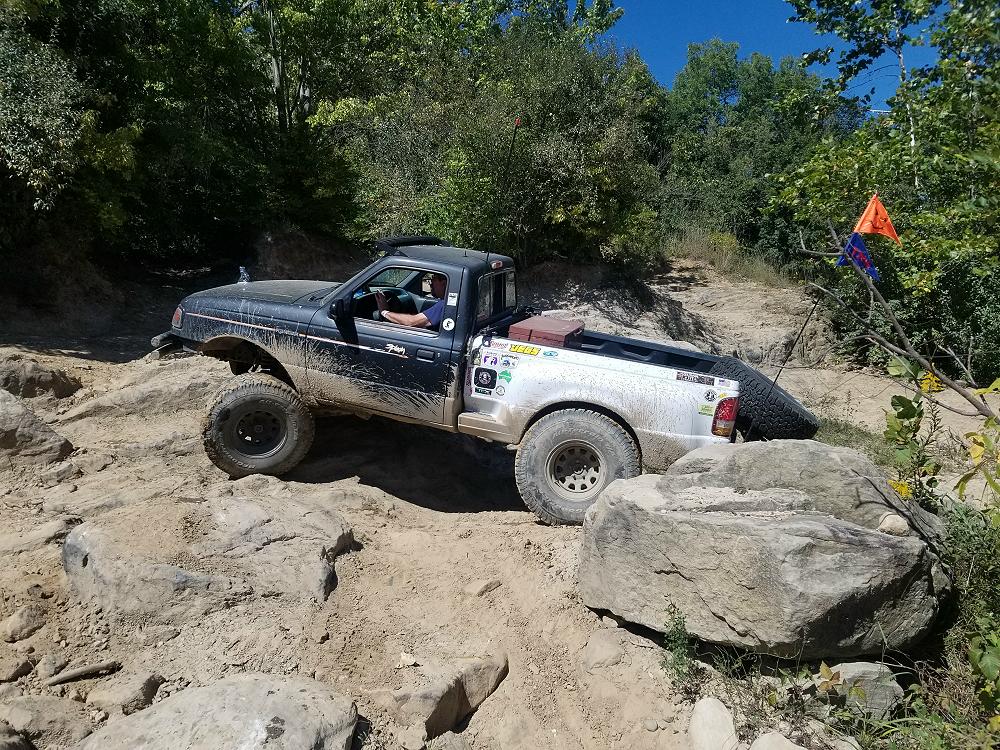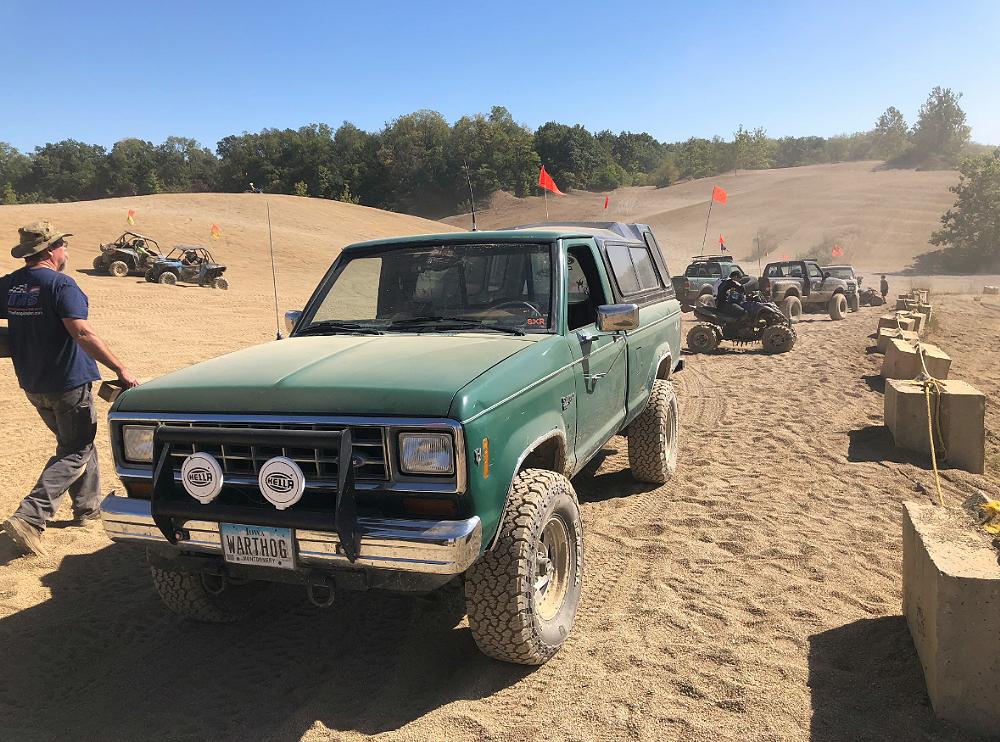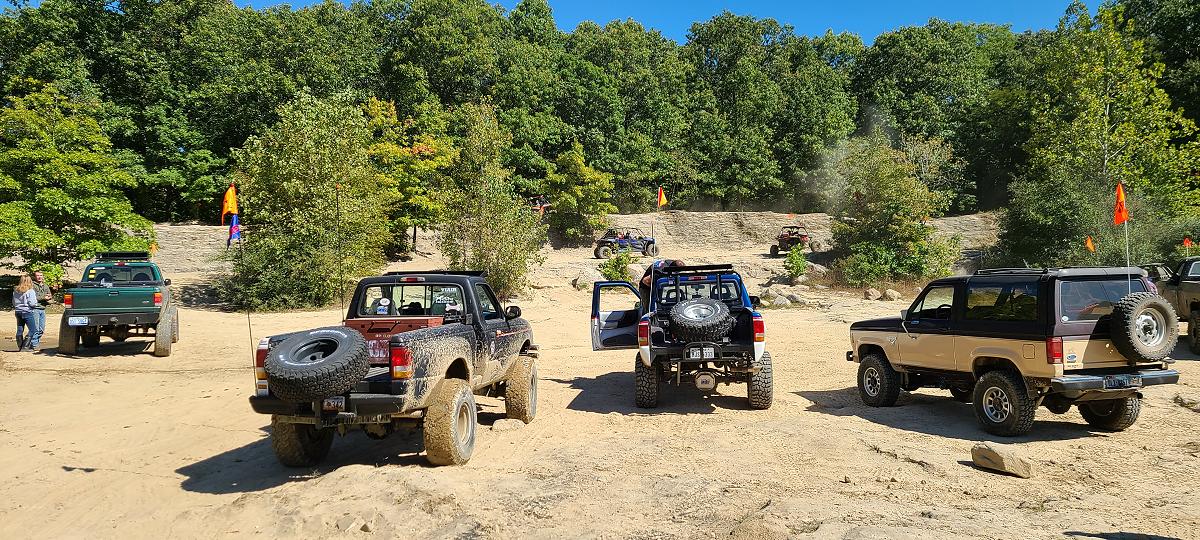 Food:
The Food Shack at The Badlands is like eating grilled, home cooked food. Pulled Pork, Chicken Wraps, Bacon Cheeseburgers, and their famous Sasquatch Burger are just a few of the amazing food options.
With that said, I strongly suggest you bring a cooler with drinks and food out on the trails.
Showers:
After your day of riding the last thing you want to do is fight over the mess in the car on the way home. That's why the Badlands have 100% private single person showers that are 15ft. deep so you can undress and shower behind a locked door in a private room. With 4 private showers available the wait times are not even an issue. A deposit of your ID is required and there is a small fee for the use.
Camping:
We set up the TRS Base Camp at the Off The Trail Campground (www.offthetrailcampground.com/) near the entrance to the Badlands Offroad Park. You're invited to come camp with us.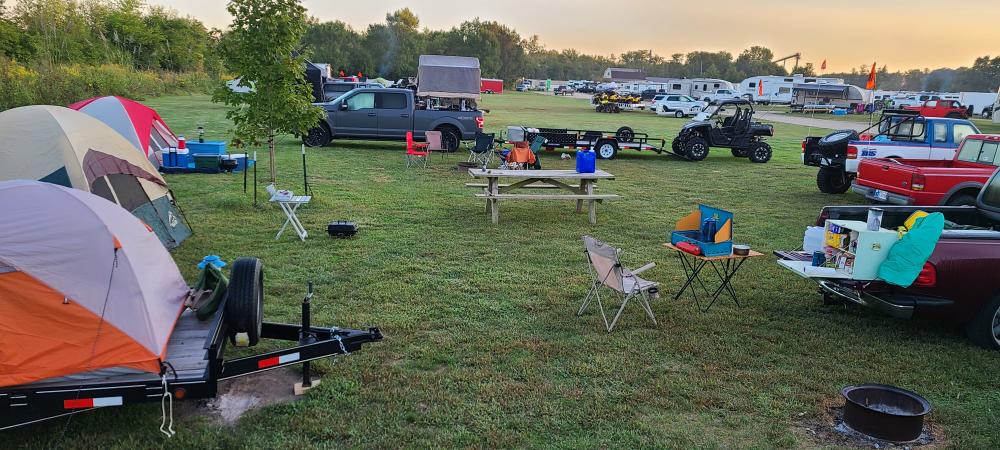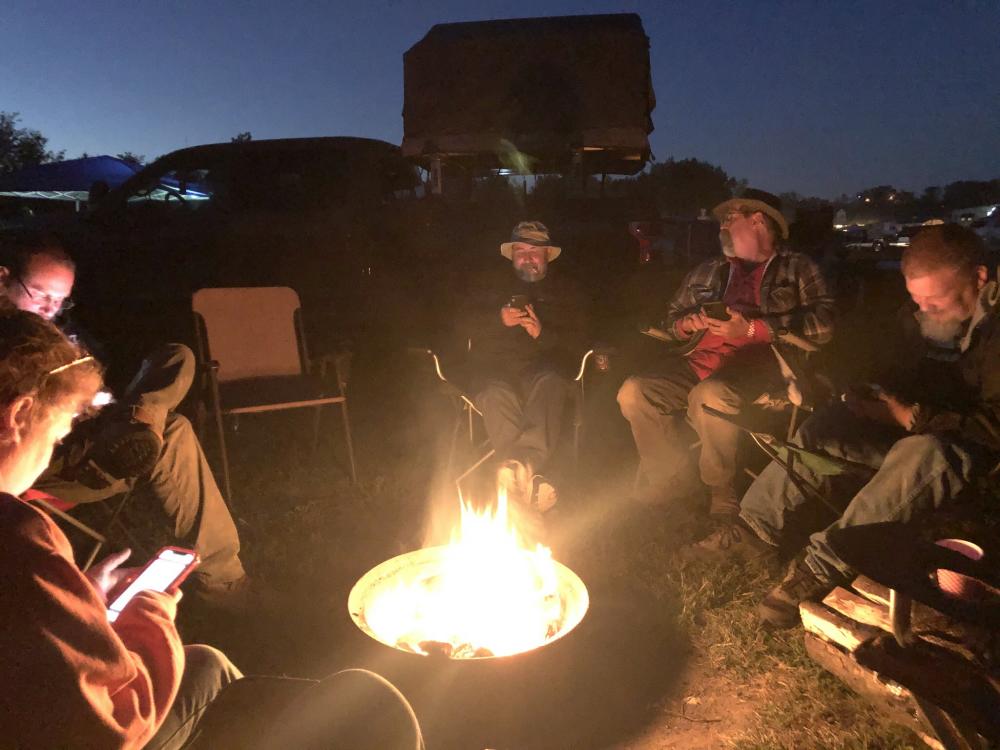 Last Years Event:
You can check out last years event at:
www.therangerstation.com/trs-2020-fall-round-up/
www.therangerstation.com/forums/index.php?threads/trs-2020-round-up-september-19th-2020.185980/
www.therangerstation.com/forums/index.php?threads/trs-2020-trail-ride-pix.189348/
Join The Discussion:
You can join the discussion about this years event at:
TRS 2021 Fall Off-Road Round-Up | The Ranger Station
Share This Flyer!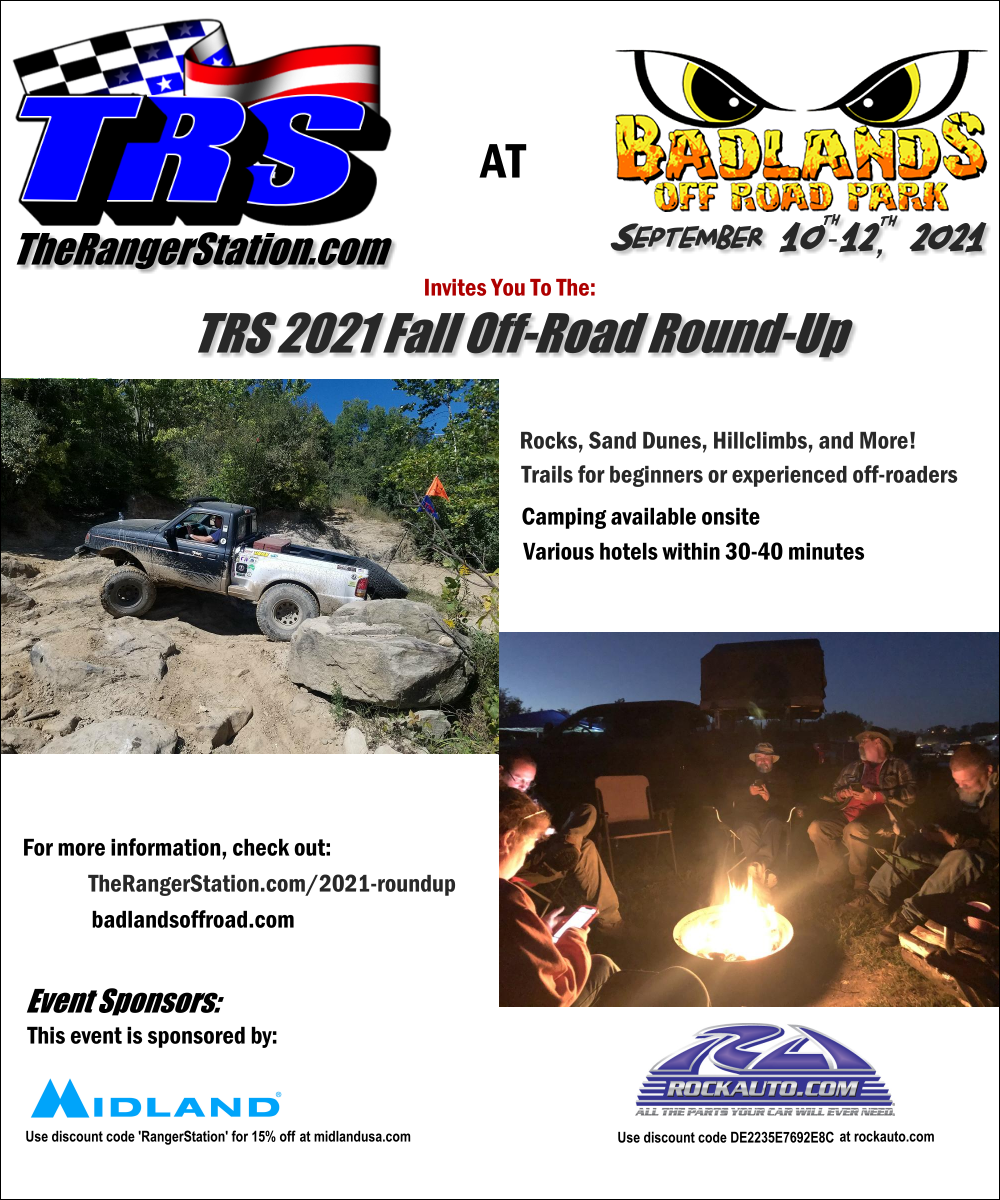 https://www.therangerstation.com/wp-content/uploads/2021/05/trs-2021-fall-roundup-flyer-1.png