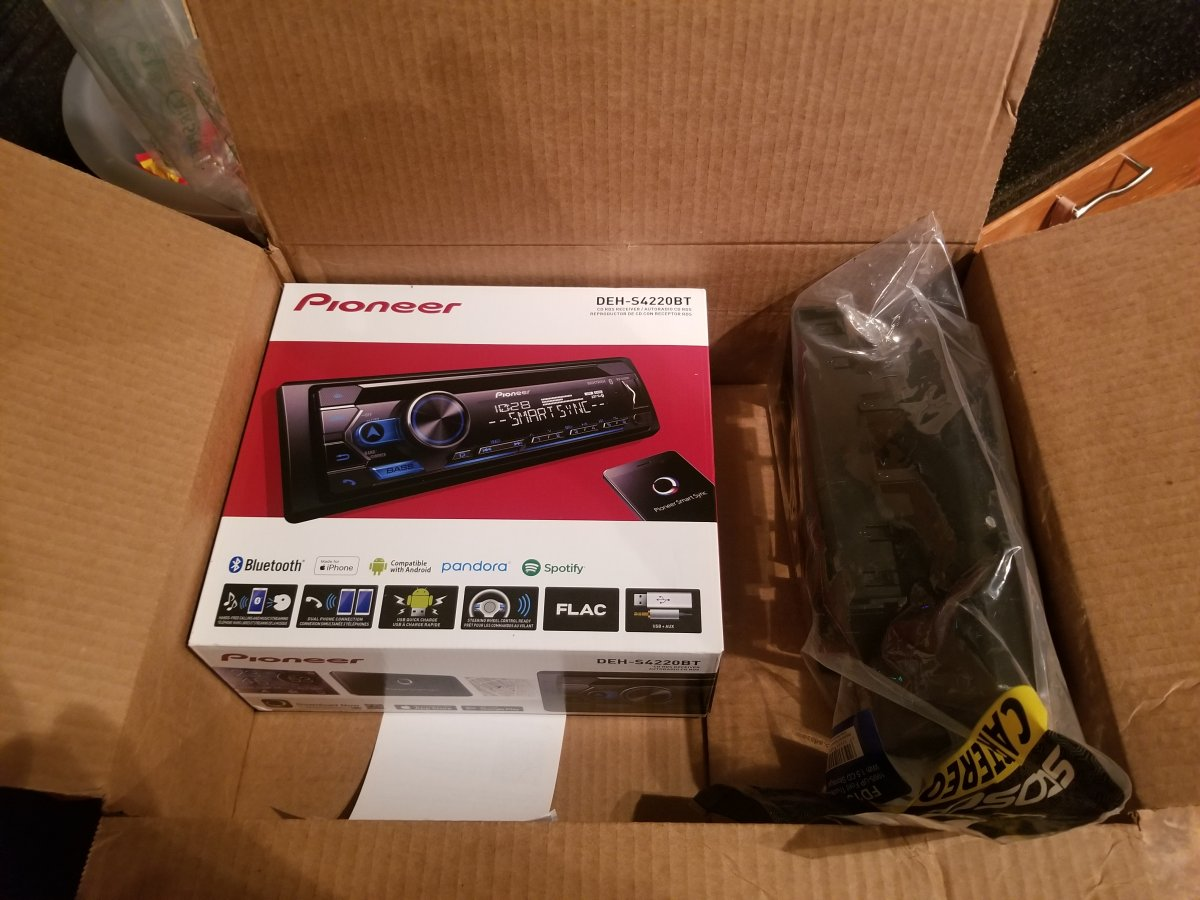 In August of 2021 I installed a Pioneer DEH-S4220BT stereo in to my 1996 Ford Ranger. I didn't purchase a harness adapter and instead spliced the small harness that came with the new radio into the original radio wiring harness with the help of a wiring diagram from our Ford Ranger Radio Wiring Diagram page.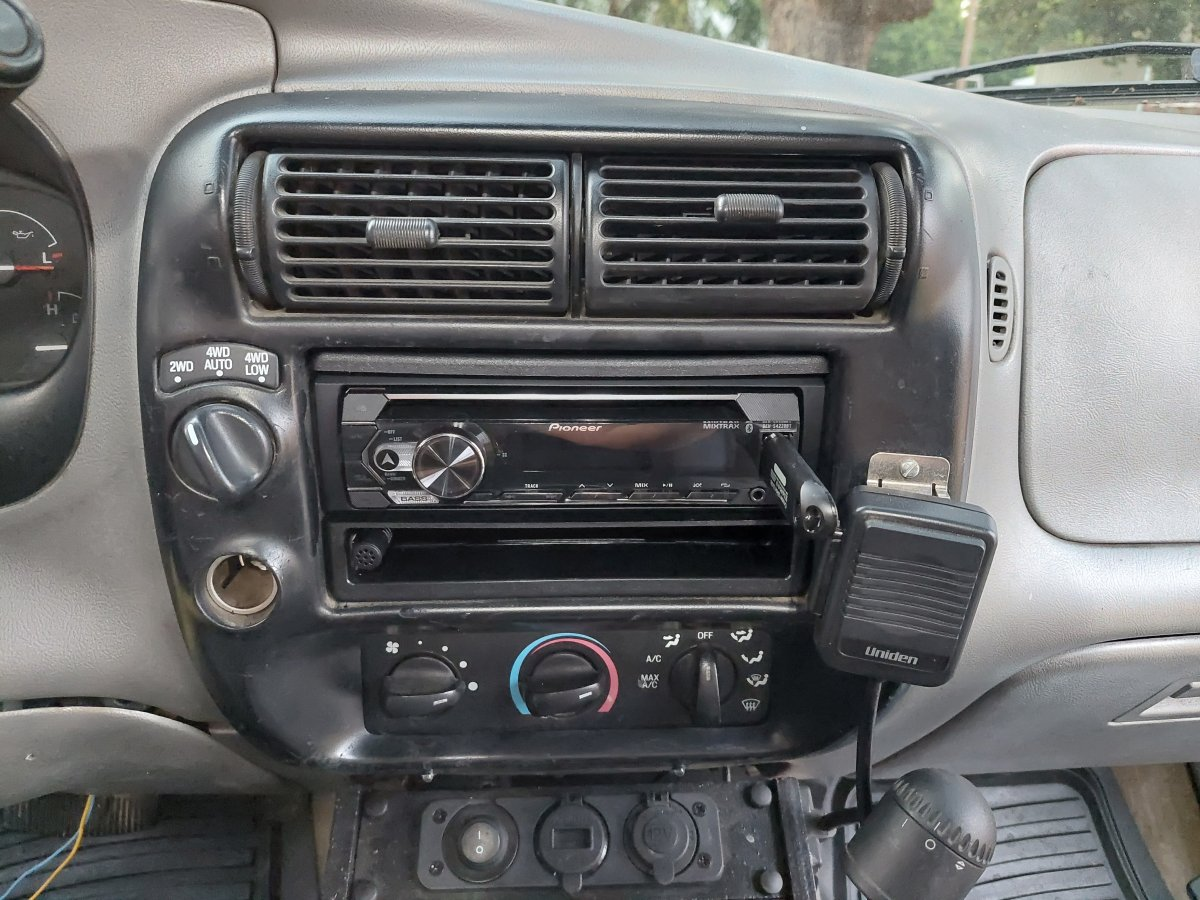 When I turned on the stereo everything seemed to work but there wasn't any sound. Have you ever run into that problem installing a stereo?
Wiring Diagrams:
There are two different radio wiring diagrams for the 1996-1997 Ford Ranger.
The first diagram below is for the basic Ford Ranger radio: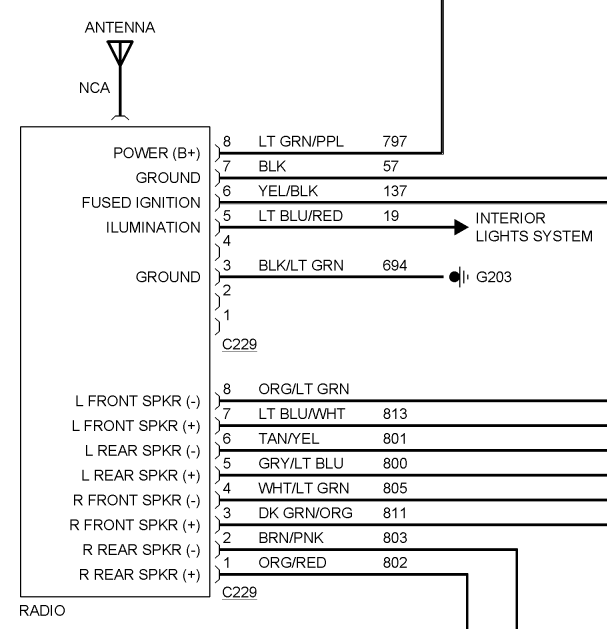 The wiring diagram below is for the Premium Radio Wiring Diagram with an amplifier. Note that it shows a dark blue wire that runs to the amplifier.
The factory wiring harness on my Ford Ranger had a dark blue wire. If you see that then your Ranger has a factory amplifier. I had to connect the blue remote wire on the harness that came with the new stereo to the dark blue wire in the factory radio harness. Once this connection was made it turned on the amplifier and I now had sound coming from the speakers.
Although this was a simple fix, it took a few minutes looking over the diagrams to find the problem.
Hopefully this page will help anyone else that has installed an aftermarket stereo in a Ford Ranger and isn't getting any sound out of the speakers.
Speakers
I decided to install new Rockford Fosgate 6×8 Punch speakers in the rear of my extended cab. I purchased a harness adapter for the speakers, but the wire connectors would not fit on the speaker. The adapter fit the harness, but I had to cut off the speaker connections and replace them to fit on to the speaker.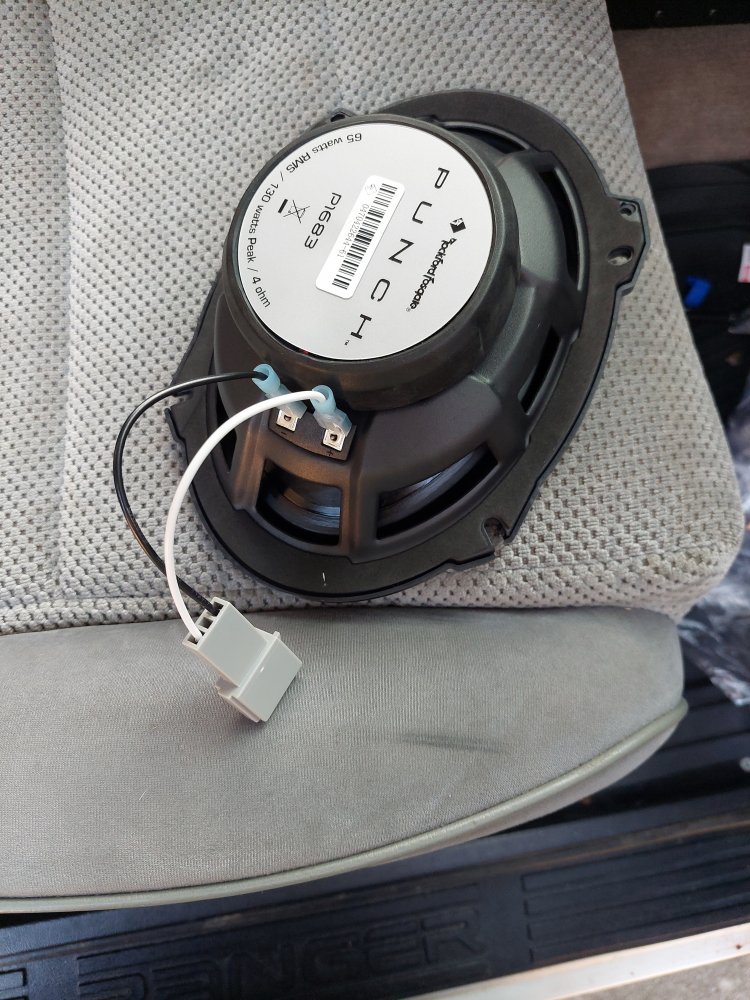 Helpful Links:
Ford Ranger Interior Electronics