Original Poster: mjonesjr & Kona
Difficulty: 4 out of 10
Time to install: 45 minutes to 1 hour
Disclaimer: TheRangerStation.com, TheRangerStation.com Staff, nor the original poster are responsible for you doing this modification to your vehicle. By doing this modification and following this how-to you, the installer, take full responsibility if anything is damaged or messed up. If you have questions, feel free to PM the original poster or ask in the appropriate section of TheRangerStation.com forums.
Brief Explanation:
Anyone who wants a budget lift should look into the BellTech 6400 shackles. You should roughly get 2″ of lift out of the BellTech 6400 shackles.
Installing the BellTech 6400 shackles changed my pinion angle a little bit, so make sure you check to make sure the pinion angle of your truck is within specs.
Tools Needed:
Metric & Standard Socket Set (Depends on the year of your truck)
Jack Stands
Floor Jack
Cheater Bar (If you don't have a body lift, an impact wont work)
Red Thread Locker
Parts Needed:
Precautions:
Please be careful when doing this modification. If you set the jack stands improperly, the truck can fall on you. It is up to you the installer to set the jack stands up where you feel comfortable with them.
Shackle Comparison:
As you can see in the pictures, there is quite a bit of difference in the stock shackles and the BellTech 6400 shackles.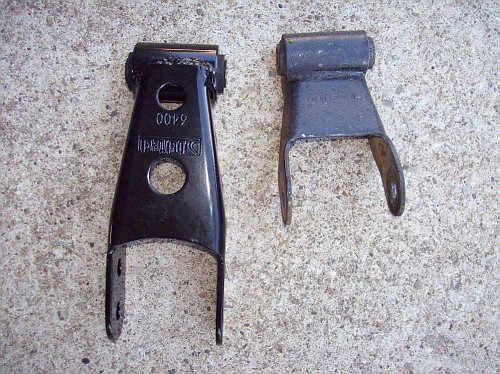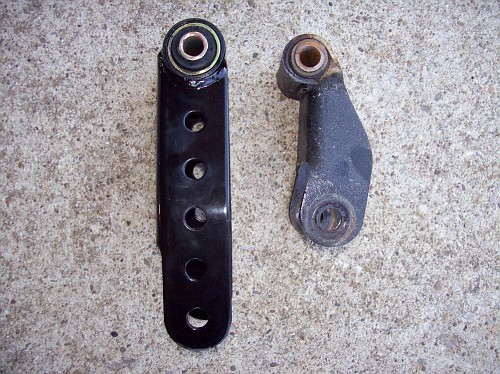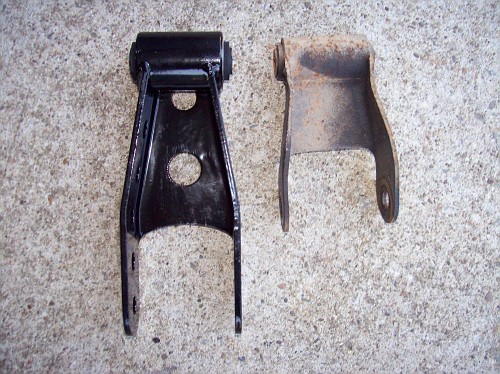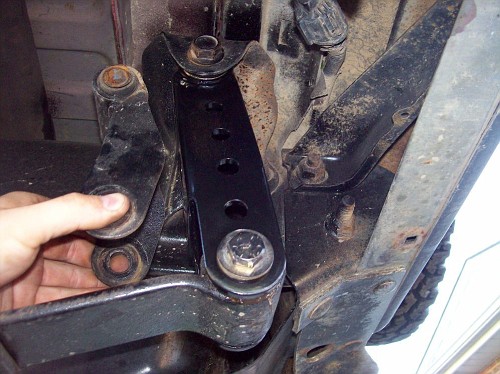 Steps:
1. Start by setting the jack stands up in front of the front leaf spring hanger. This will allow room to work on the rear leaf spring hanger where the shackle is located.
2. Lower the frame down on the jack stands. Keep the floor jack under the center of the axle so you can raise and lower the axle as needed.
3. Lower the axle just too where it is almost hanging by itself. There is no need to remove the rear tires if you set the jack stands high enough.
4. Start the swap by removing the spring to shackle bolt.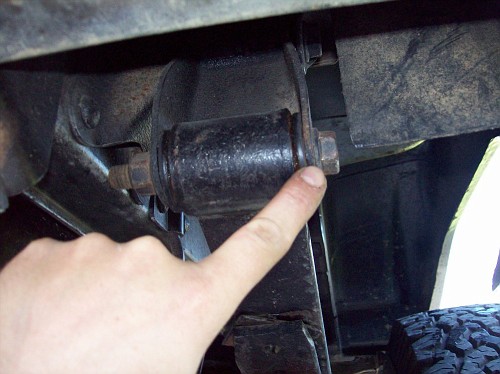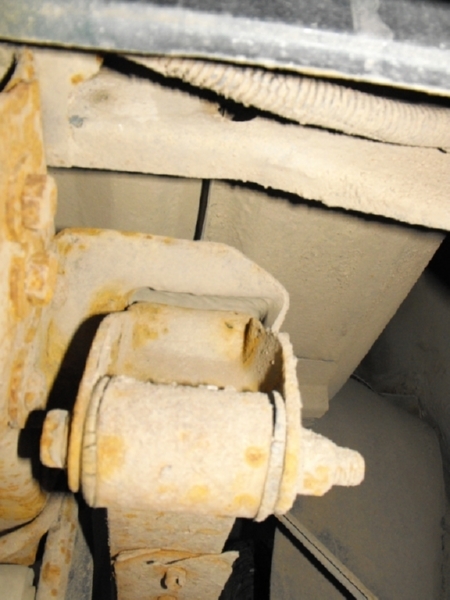 5. Remove the shackle to hanger bolt.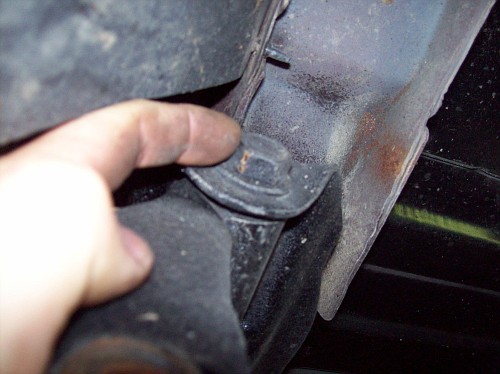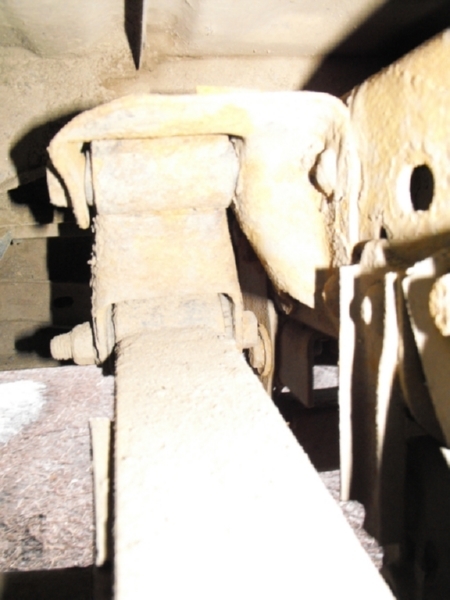 6. Now install the new BellTech 6400 shackle in place of the stock shackle. Install in reverse order of removing the stock shackle. You can install the shackle backing plate in either direction. The stock shackle has the back plate towards the front of the truck. Make sure to use red thread locker on the nuts of the spring and shackle bolts.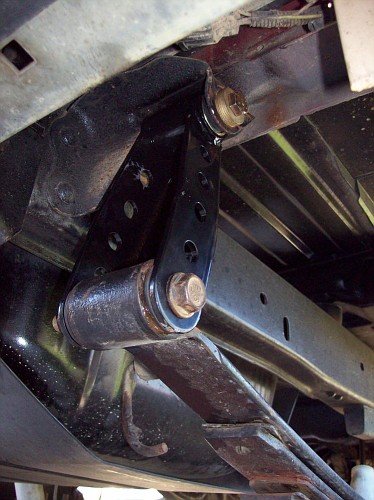 7. Repeat steps #4-6 on the opposite side you just did.
8. Jack the truck up to get the weight off the jack stands and remove them.
9. Lower the truck onto its own weight.
Before & After Pictures:
Before: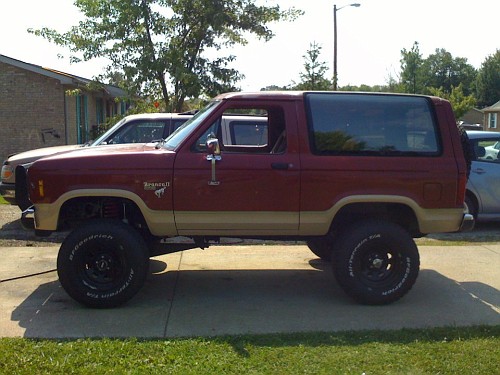 After:
Before: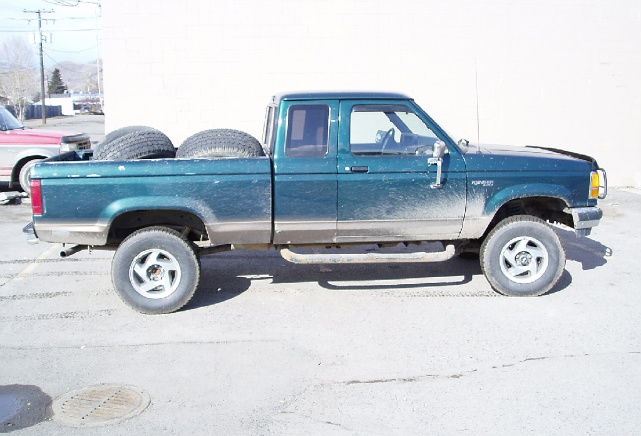 After: