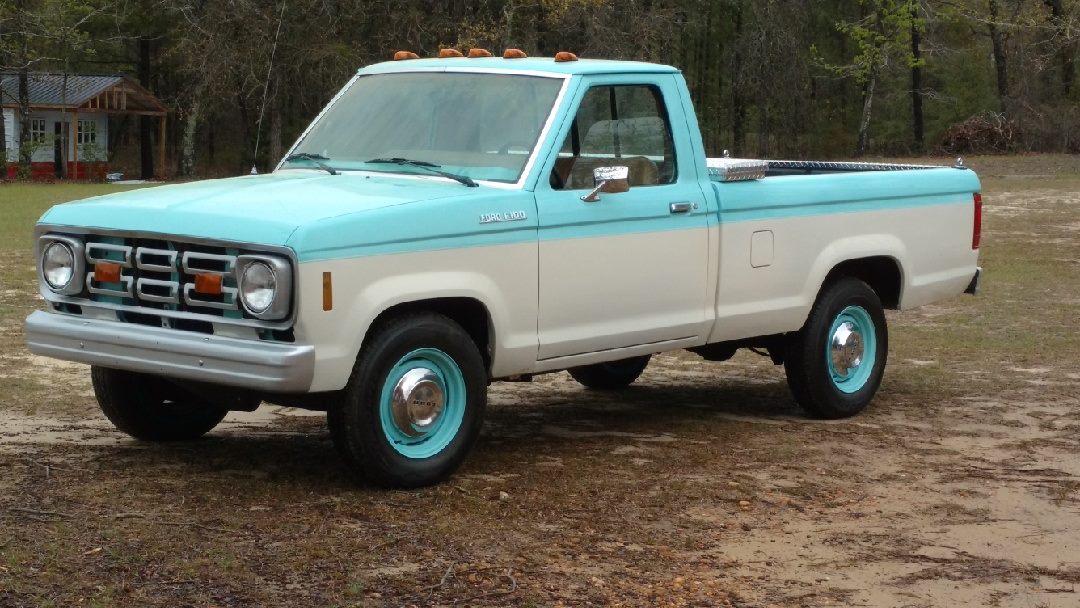 This 1983 Ford Ranger is the creation of forum member PetesPonies.
It was originally brown and tan with a worn out interior, suspension, and brakes. The engine had been replaced, but the wiring was a mess.
Pete completely redid the interior, stripped the brown/tan paint, and used a 1965 Ford Tropical Turquoise and Wimbledon White paint. He also added 1953/1954 emblems and hubcaps, and the grill from a 1964 Ford F-100 that was narrowed 14-inches.
The first generation Ranger's will always be fun to modify, and their body lines allow them to adapt to a vintage look pretty easily.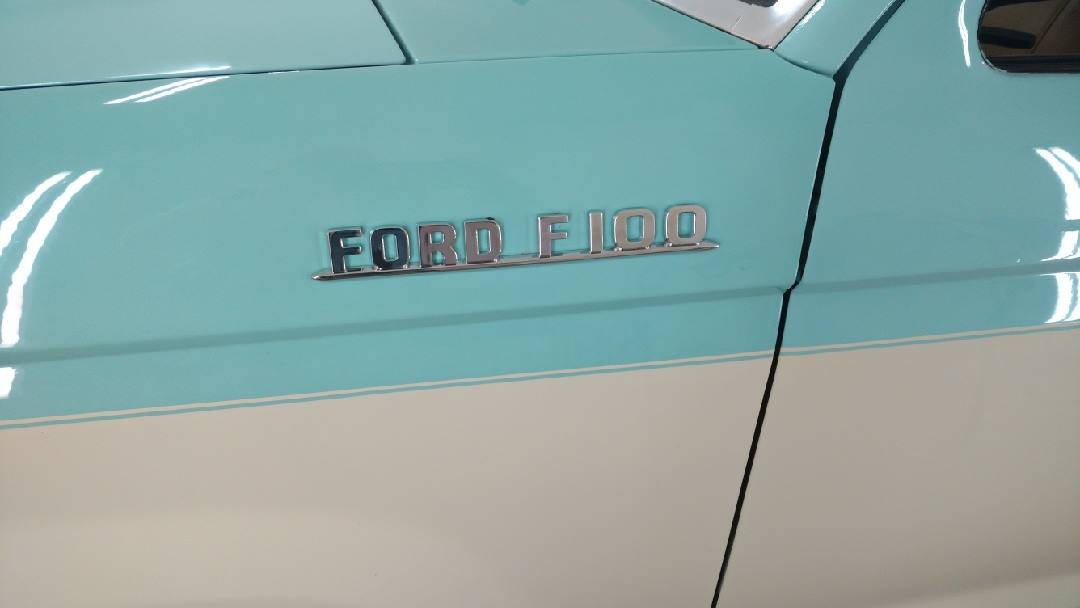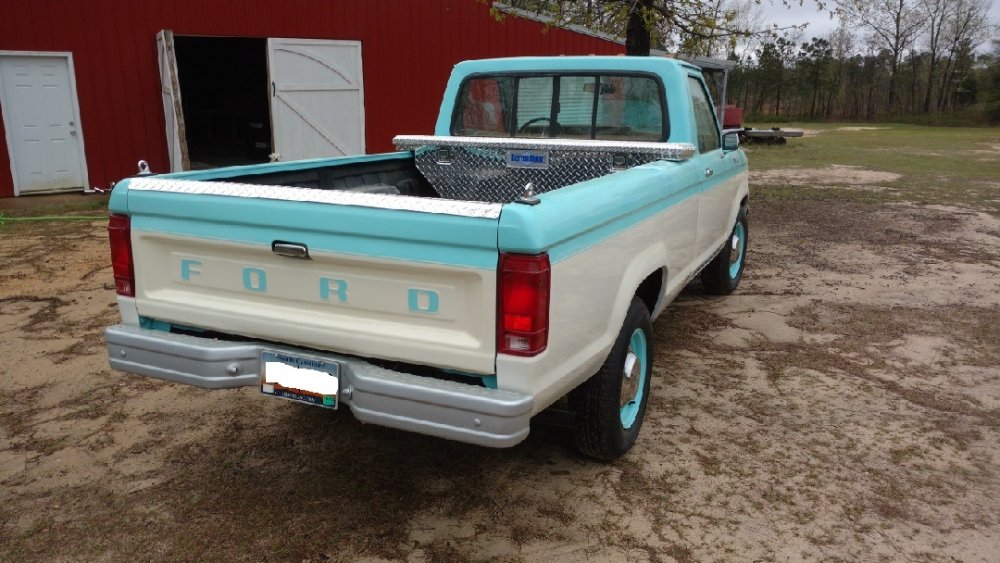 Links:
Vintage looking '83 is ready to go on a voyage . .
More Photos:
Click the photos to enlarge – click the arrows to load more.