Bathing With Body Wipes: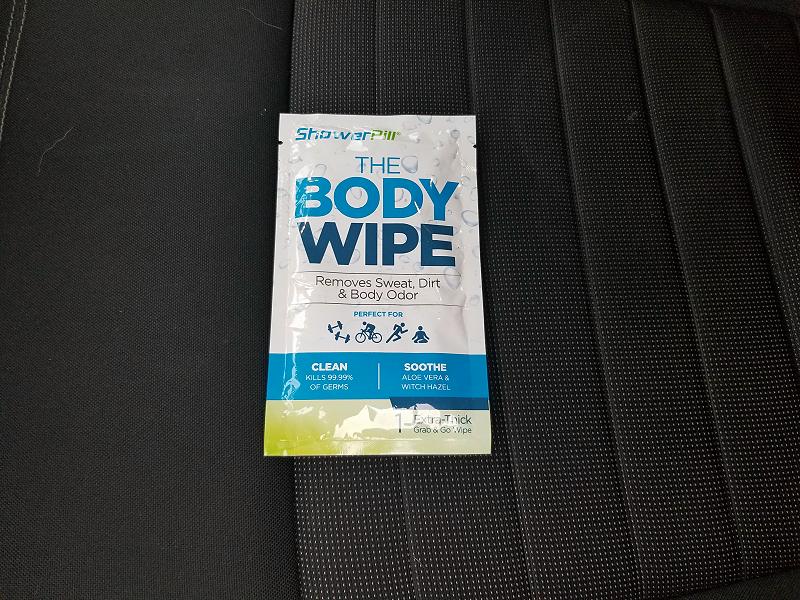 I know this is pretty personal, but someone might find it helpful.
When I travel and I'm not sleeping / camping somewhere with a shower, I use these Shower Pill Body Wipes. I just go in to a restroom stall, wipe myself off with one, and then throw it in the trash. They're bigger (9″x8″) than those little wet wipes, don't leave a residue, and dry pretty quick. They also don't have a weird fragrance.
I've also used these
Surviveware Large Wet Wipes
. They're slightly larger at 8″x12″. Both are good, but I think I like the Shower Pill Body Wipes the best.
Truck Stop / Travel Centers: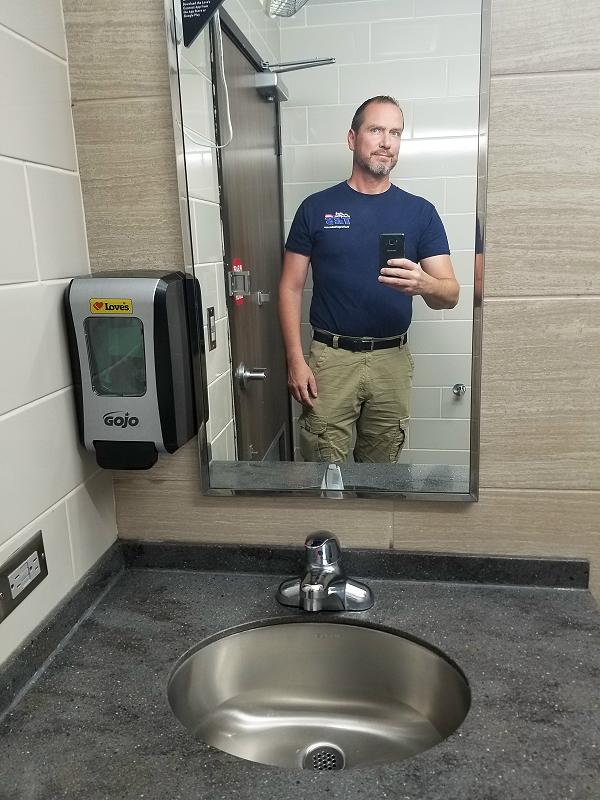 (Check out that TRS shirt! https://teespring.com/stores/the-ranger-station )
I've also showered at a Love's Travel Stop. I've slept in my truck in the parking lot, and then paid $12.00 for a shower in the morning. They provide clean towels and soap / shampoo, but I use my own. There's an attendant that maintains these rooms, cleans them after each use, and replaces the towels with clean ones.
The companies have worked to shake the 'truck stop' title and prefer to be called Travel Centers now. A lot of them even have a place for RV / camper owners to dump their black and gray tanks. They truly pride themselves on being a safe place for you to stop, eat, get fuel, and a clean shower.
Places like Loves and Pilot have parking on one side of the building for semi trucks, and parking on the other for passenger vehicles. The door closest to the semi truck lot is where you'll find the counter to ask for a shower. You don't have to be a truck driver to use the showers. Just walk up, tell them you'd like a shower, pay, and then wait you're turn.
These are private showers. If a shower is available, the clerk at the register will print you a receipt that will list the shower number, and a code to unlock the door. Some places may give you a numbered key instead. I've experienced both. If they're busy, they'll give you a receipt with a customer number, and you'll have to listen for them to announce your number over the PA.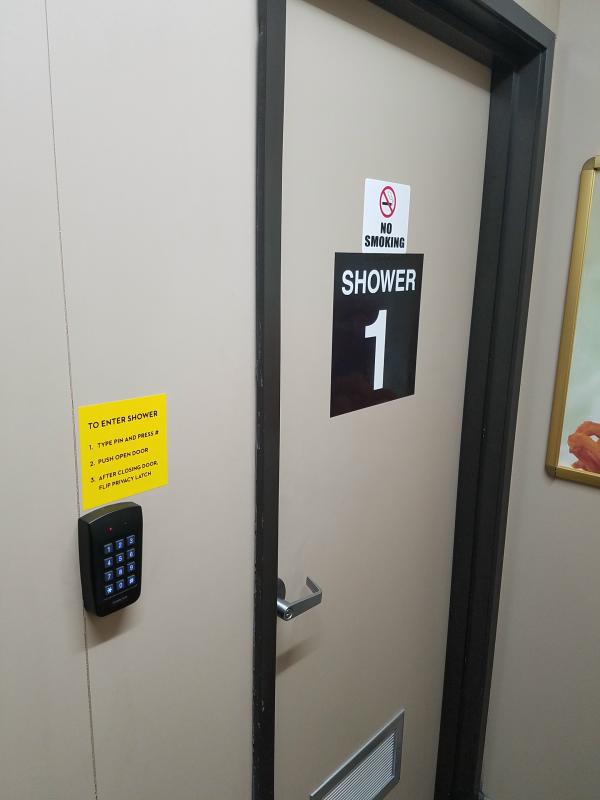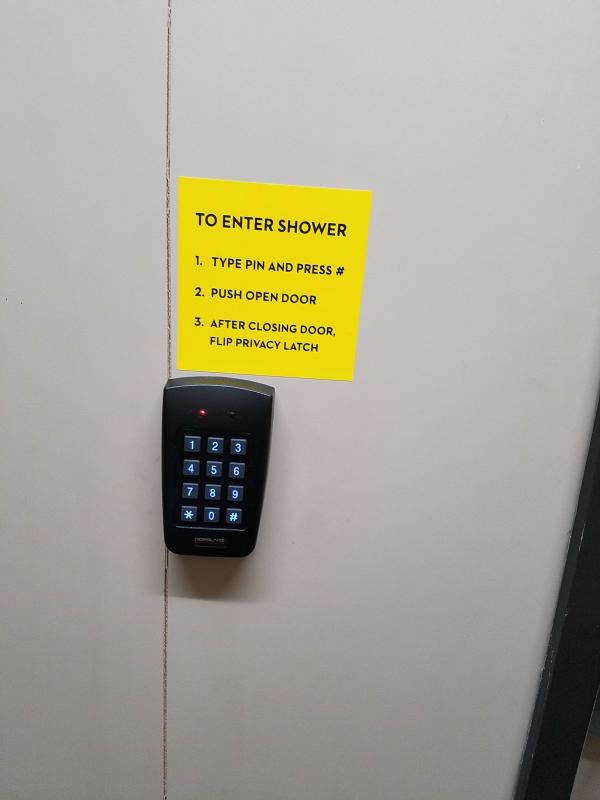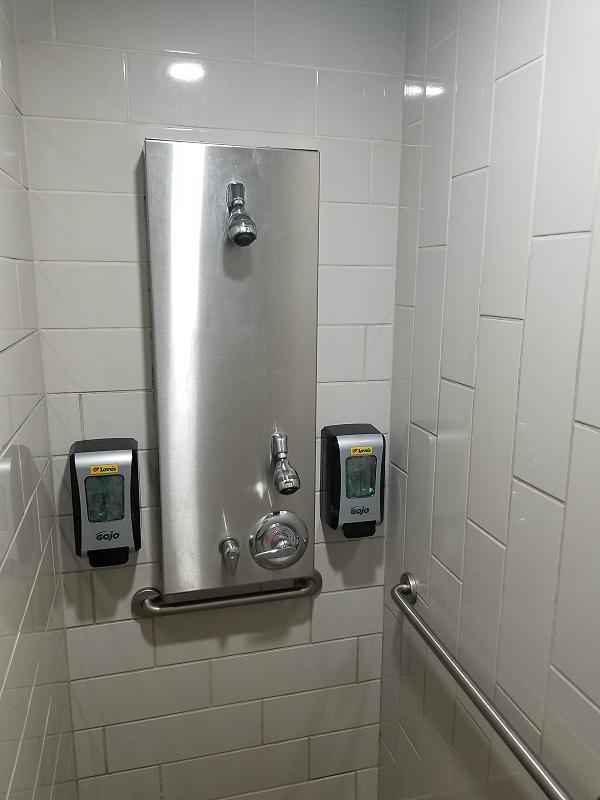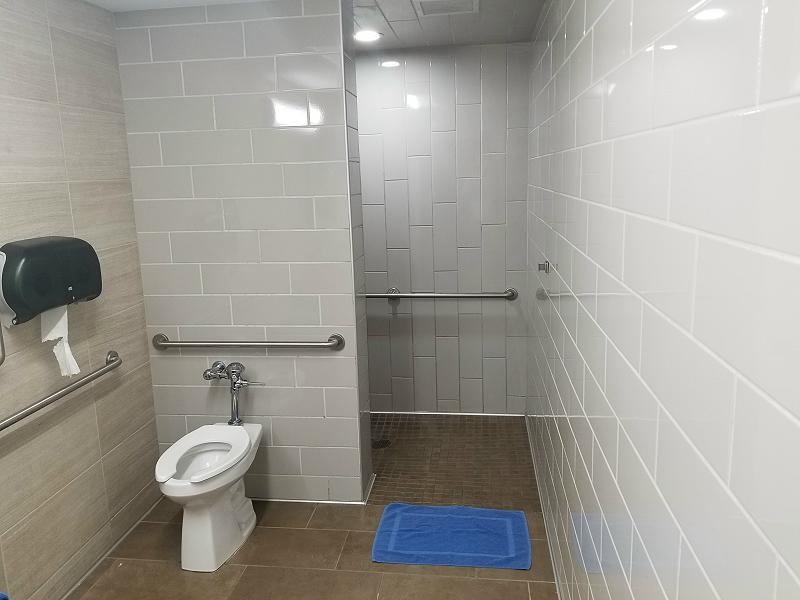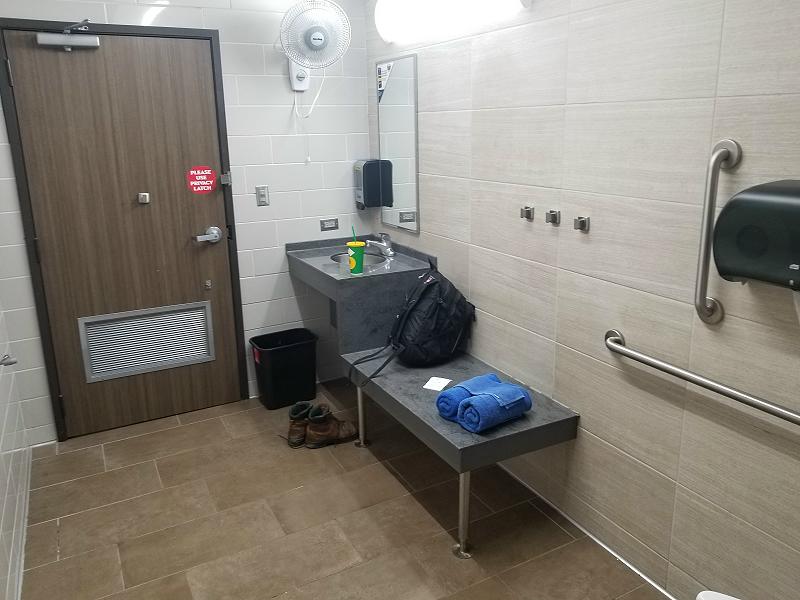 Links: