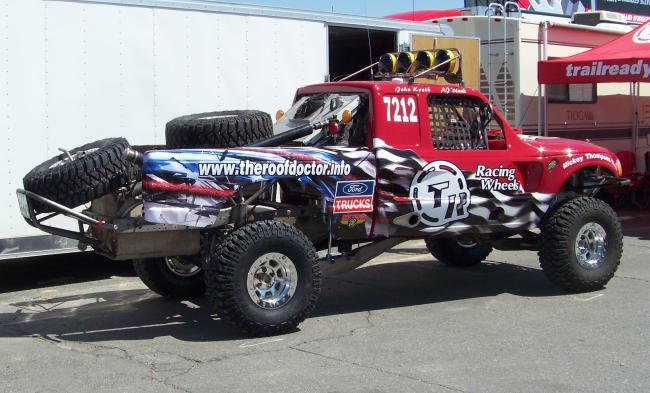 I snapped a few photos of some Rangers during contingency at the 2009 BITD Terrible's 250 in Primm Nevada. I thought I would put them on a page under their class heading to give you an idea of some of the trucks I saw out there.
Click on the photos to enlarge them.
I also noted some class specs for each class, but here's a quick overview:
7100 – Modified stock components. Boxed arms, reinforced frames, fiberglass fenders, but about the same travel as 7300.
7200 –  Unlimited except for track width and has to be a six cylinder motor and look like a truck. Mini-trophy trucks.
7300 Stock Mini – Stock control arms, no frame reinforcement, open shocks, no fiberglass. As stock as you can get.
Sportsman Prerunner (1800) – Open. Must meet safety requirements only. No payback, but this is where you see V8 Rangers.
Class 7100 – Stock Production Mini or Mid-Sized Trucks / SUV:
Maximum front wheel travel is 12 inches.
Engine must be one delivered in the vehicle or one that is available (with the provisions listed herein) from the manufacturer / importing distributor with a maximum of six cylinders. Engine must be available to the general public of the U.S.A. Maximum engine displacement is Stock production 4300cc or modified 3000cc (187.5ci). Rotary piston engines are not permitted. Engine block must be of the same type of material as that of the block originally delivered in that particular chassis body combination. Water and vapor injection is not permitted. Engine location must be the stock mounting location as delivered from the manufacturer plus or minus 1-inch. This will be measured from the front spindle centerline to the back of the block.
Any transmission that is listed and delivered by the manufacturer may be used. Any shifter may be used.
Wheel openings in fenders may be enlarged a maximum of 3 inches for tire clearance but must retain their original bodylines. Fenders may be flared 2 inches.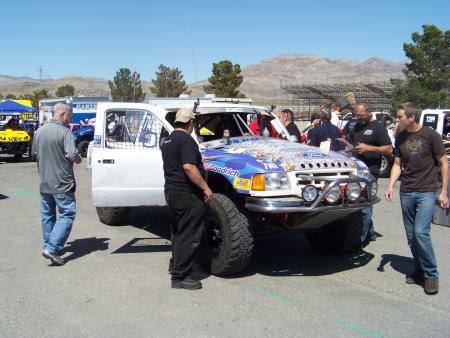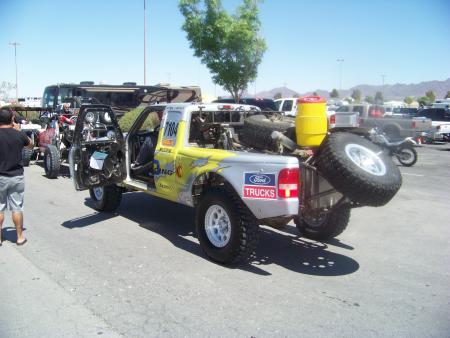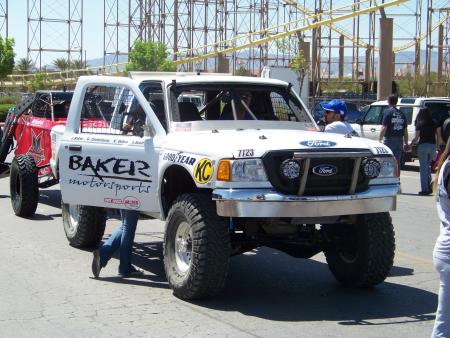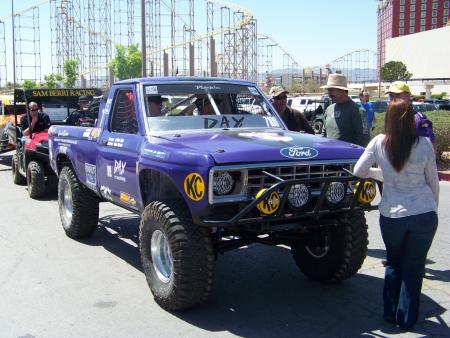 Some Random Class 7100 Suspension Pics: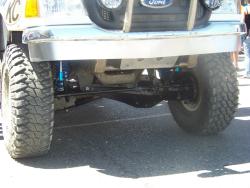 Reinforced Dana 35 TTB Axle Beam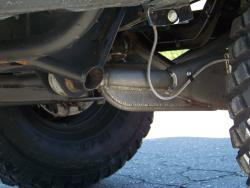 Beefed Radius Arm with Heim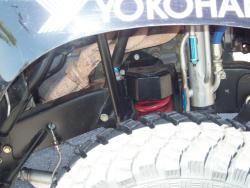 Coil Bucket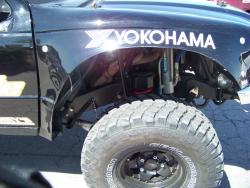 Coil Bucket & Radius Arm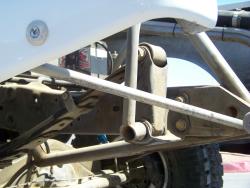 Rear Shackle Flip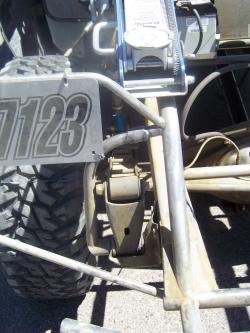 Rear Shackle Flip
Class 7200 – Mini-Trick Truck Unlimited Trucks / SUV:
Engine is limited to a six cylinder. Engine may be relocated as needed on chassis, there are no placement restrictions. Turbochargers and Superchargers are allowed.
Body must resemble a truck or SUV and must have emblem of manufacture of type of truck (ie. Ford Oval, Chevy bowtie, Honda H…) Track width is limited to 85 inches as measured from outside of tire to outside of tire.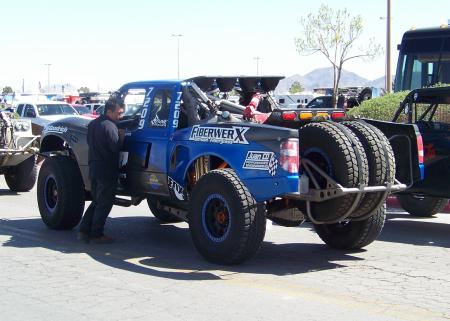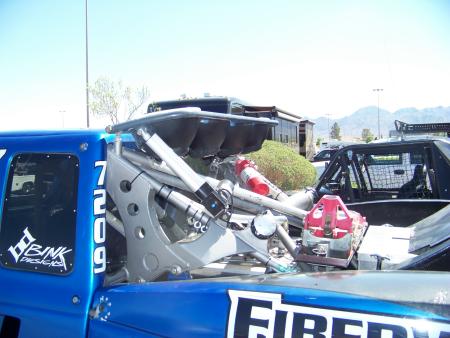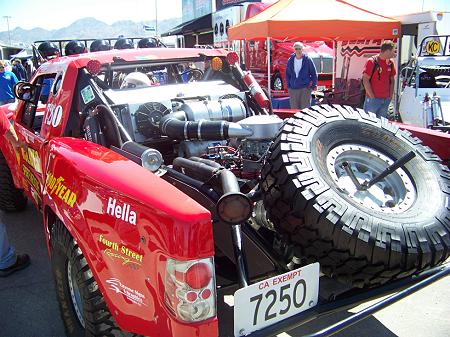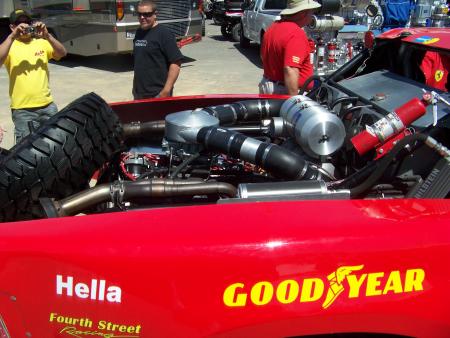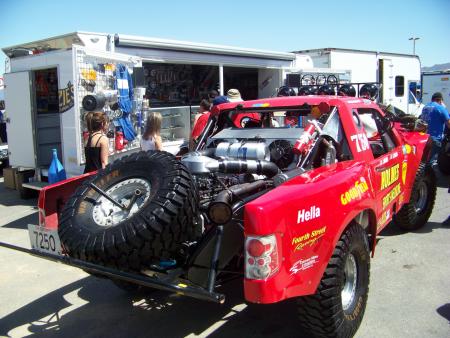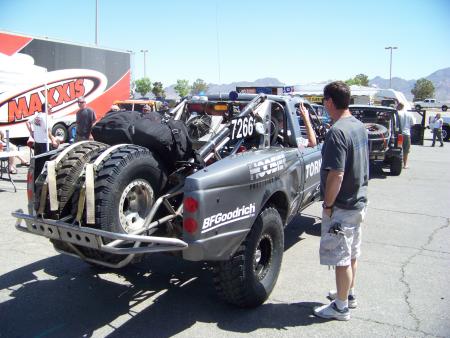 Some Random Class 7200 Suspension Pics:
Class 7300 – Pure Stock Production Min or Mid-Size Pick-Up
This class is a pure stock production class. All components must remain stock as delivered from the manufacturer unless otherwise stated within. Manufacturer's body, chassis, engine, transmission, and differentials must be retained.
Front and rear suspension components must remain stock manufacturer, shape, size and configuration as originally produced and installed on the chassis to which it is attached. All suspension components must remain in the original stock locations and retain the original stock mounting methods. All components will be original manufacturer's' design and remain stock as delivered from the manufacturer.
A maximum of two shocks per wheel is permitted. Shock locations are optional but shocks or shock mounts must not protrude the floor, hood, or bed of vehicle. Remote mounted shocks, coil-over shocks or air shocks are not permitted. Moveable bump stops are not permitted.
Any engine may be used providing that it is listed as standard equipment or an option for that model of vehicle in that particular year of production. Engine must have a maximum of six cylinders with a maximum displacement of 4300cc. Stock block and heads must be utilized as delivered by the manufacturer but may be modified. All internal components are open.
Any transmission may be used providing it is produced by the vehicle manufacturer for that model of vehicle. (ie; A Ford Ranger must use a transmission manufactured by Ford for an Ranger.)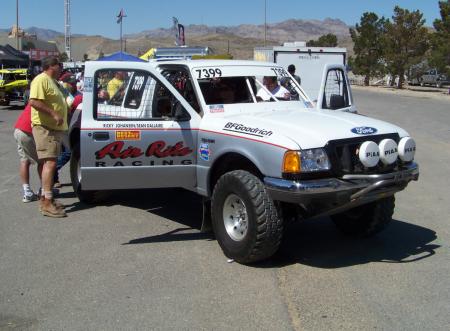 Class 1800 Pre-Runner:
This is an open class designed more for the trucks that have been built such as prerunners that doesn't fit in the other classes. This class doesn't race for contingency points.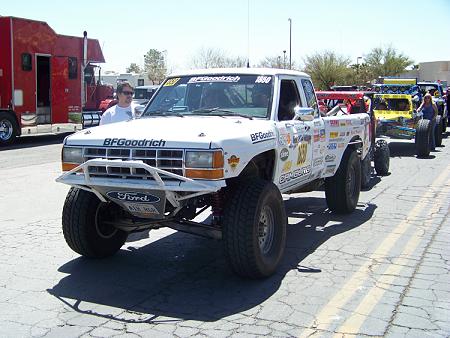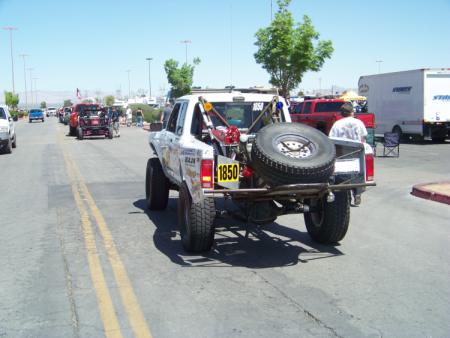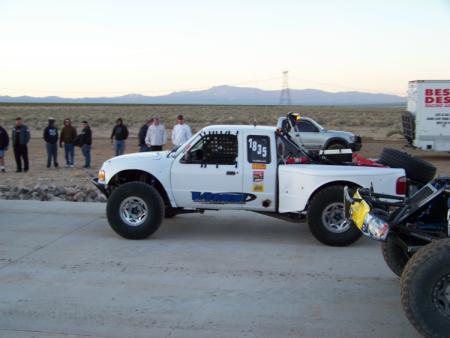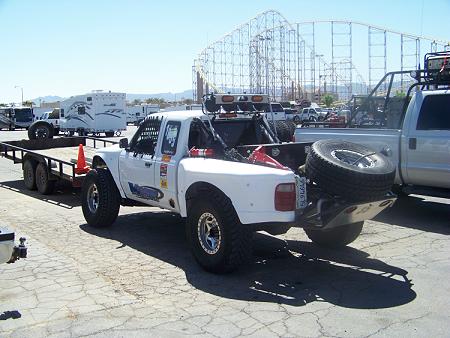 Miscellaneous:
I saw this truck on a trailer for sale. The owner wanted $85,000. No, I didn't add to many zeros.