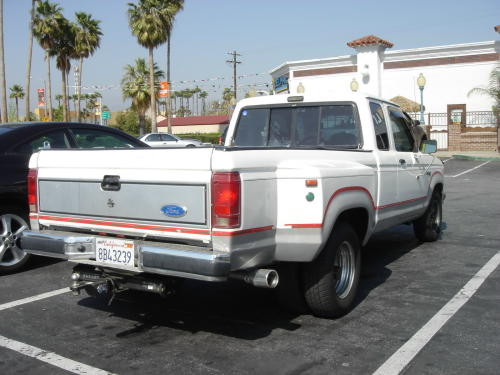 Did Ford make a factory dually Ranger?
The topic of a Ford Ranger Dually (dual rear wheels) pops up on the internet from time to time. They're sort of a mysterious creature that stirs the imagination causing enthusiasts to wonder if it's factory or custom, and if custom, who makes the kit.
To start with, Ford did not make a factory dually Ranger with a pickup bed. 
However, it has been reported that Ford sold Ranger chassis cabs (cab without a bed) with a dually setup. They could have been used from anything from motorhomes (see the Ford Roll-A-Long camper) to flatbeds.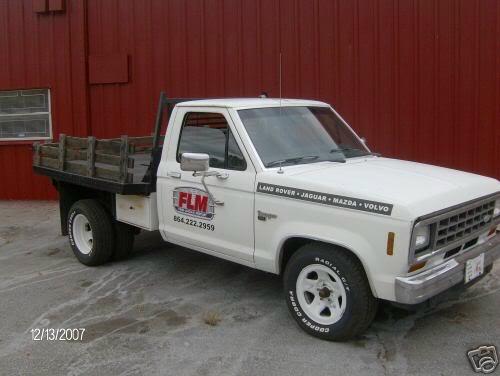 Most dually Rangers that were seen in the 80's and 90's were put together using RICKA conversion kits purchased from JC Whitney, but JC Whitney no longer sells the kit. The kit consisted of rear wheel adapters that allowed you to bolt a second wheel on to each side of the axle, and JC Whitney also offered the dually fender flares to cover the additional tire.
These kits still used a normal 5-lug wheel like a factory Ranger, and retained the stock front wheel. They weren't like traditional duallies that used a dually rear wheel that was inverted and mounted on the front.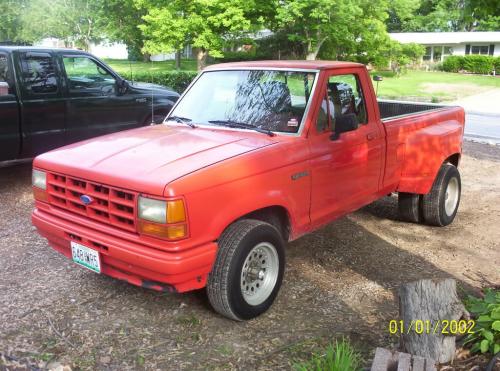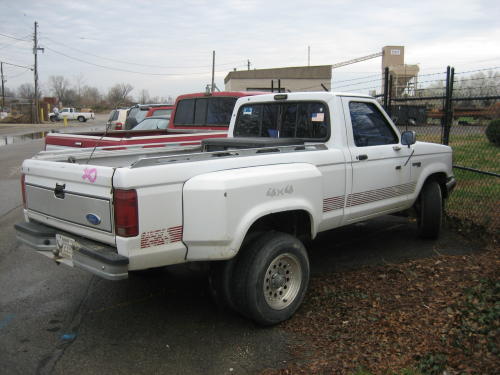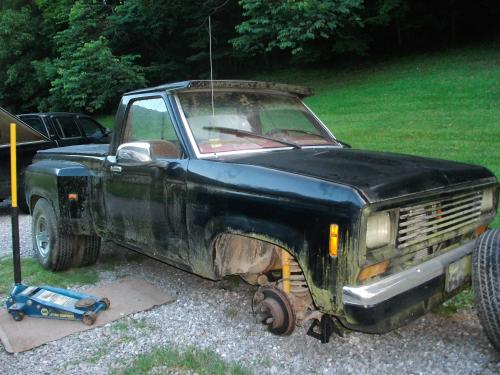 (1986 Ford Ranger Dually)
However, there have been some Rangers spotted with a unique wheel setup that looks like a traditional dually setup.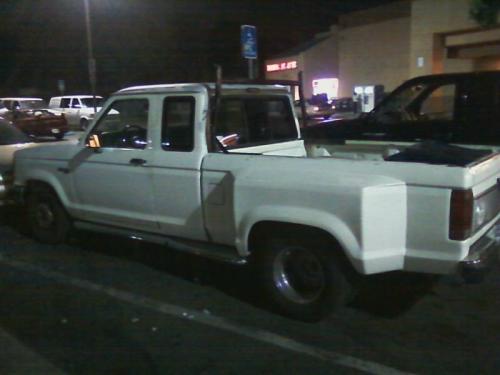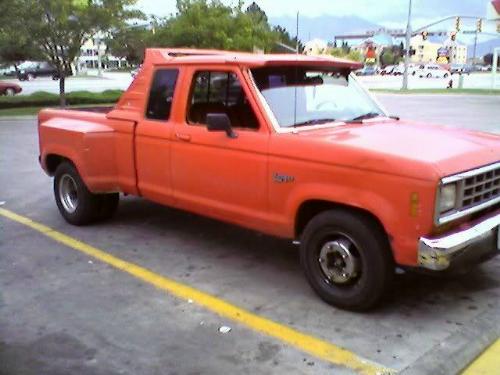 On these Ranger's, you can see where the front wheel is a rear dually wheel that was inverted and mounted. This would have required an addition spacer added to the front so the tire didn't rub on the springs, etc.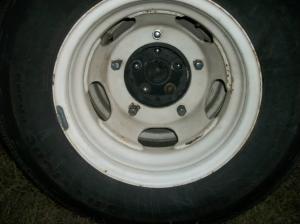 (Dually Rear Wheel)
Could a company have produced and sold these Rangers as duallies?
Anything is possible. We know that there have been some unique Ranger's and Bronco II's built and sold with packages from conversion companies.
Centurion, in addition to making the 4-door full-size For Bronco, also built a dually Econoline van called the Econoline Cruiser.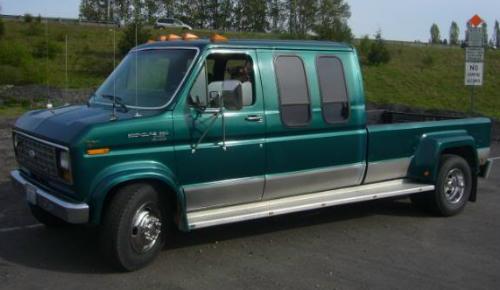 (1984 Ford Econoline Cruiser)
Centurion also produced a dually F-350. Centurion offered a 4×4 Dually F-350 because Ford didn't start offering the Dually in a 4×4 until 1999 (crazy huh?).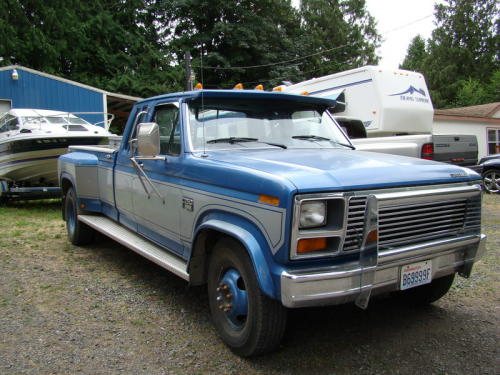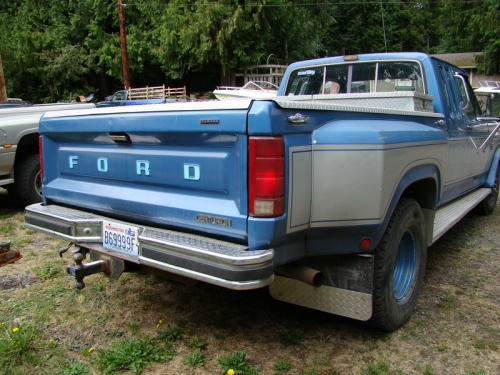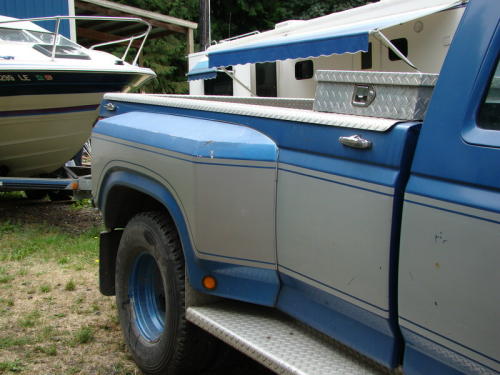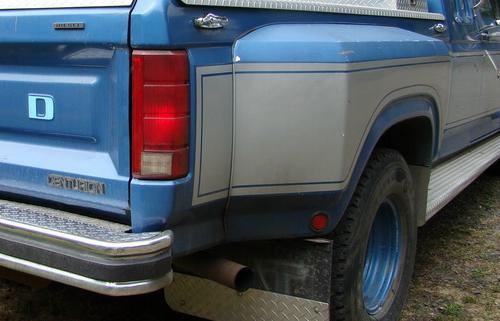 The Centurion F-350 duallies used a front wheel spacers to put the wheels out far enough to mount a rear dually wheel on the front but inverted. This kept them from rubbing on the brakes and springs. Since Centurion offered a dually conversion on the F-350 and Econoline vans, they may have briefly offered one on the Ranger. If Centurion had offered a dually Ranger, it most likely would have used traditional style dually wheels with an adapter to invert the wheels on the front.
Is there a dually axle out there for a mid-size truck?
Toyota has offered a dually version of their small truck that has been used as everything from a u-haul, flat bed, and a camper.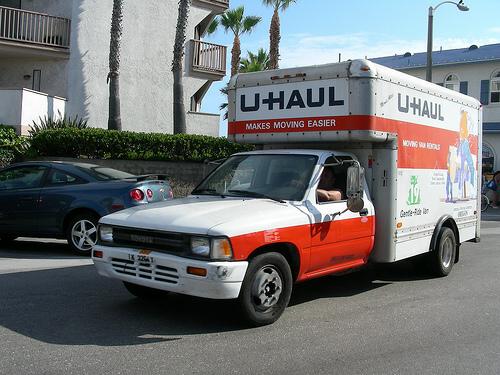 The 1989-97 Toyota HiLux was offered as a double cab and dually option from the factory, but not for the USA market.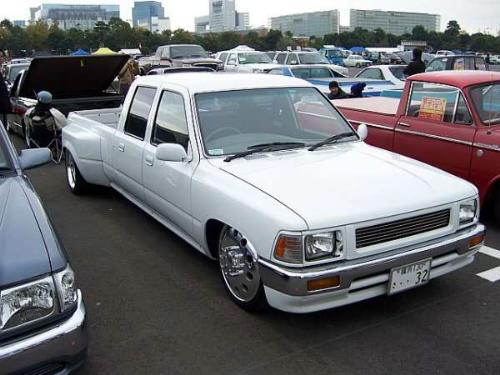 Does any companies make conversion kits?
RICKA made a dual wheel conversion kit for the Ranger that could be purchased from JC Whitney. It's no longer offered.
Arrowcraft use to offer a kit for the Ford Ranger. It's no longer offered as well.
Custom Commercial Wheel lists parts for a dually Ford Ranger conversion. I've tried contacting them by email for more information, but have never received a reply.
Application &
Bolt Pattern

Front Hub Adapter Kit

Rear Hub Adapter Kit
Painted White Wheel (Fits Front and Rear)
Chrome Wheel Front Only
Chrome Wheel Rear Only
Dual Wheel Size
Fender Kit

Ranger 2WD (5×4 1/2)

FT120 1/217

FT120 1/2R

434520

424520-3

424520-2

14×6

99-203

Ranger 4WD (5x4l/2)

FT120 5/8F

FT120 5/8R

415620

405620-3

405620-2

15×6

99-203

Ranger (5x4l/2 to 8×6 1/2)

FT5480-5F

FT5480-5R

396682

**386682-3

**386682-2

16×6

Per App
Conversion Parts:
Dual wheel conversion kits came with an adapter that allowed you to bolt a second wheel on the outside of the main wheel. Below is a photo of an 8-lug adapter. I couldn't find a photo of a 5-lug adapter, but it would be the same idea as the 8-lug.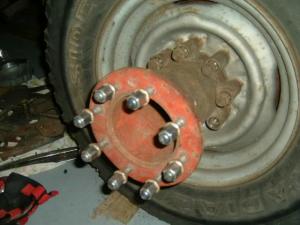 (8-Lug Dual Wheel Adapter)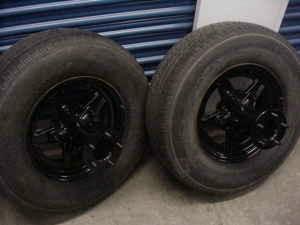 (5-Lud Dual Wheel Adapter – hard to see it though)
Companies offering conversion kits also offered the dually fender extensions (flares).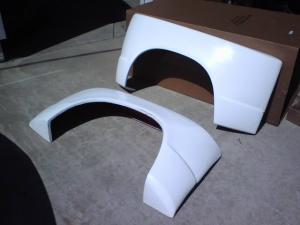 (Dually Fender Extensions)
Fenders:
Maybe the story behind the duallies are in the fenders. There seem to have been a few different companies offering conversion kits, and each likely had their own fender design.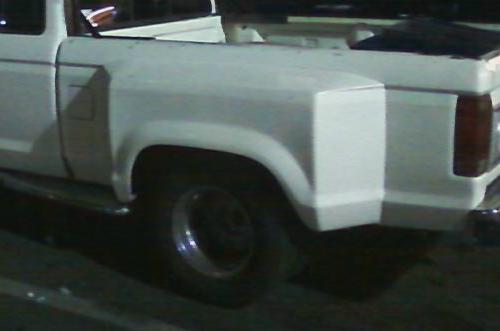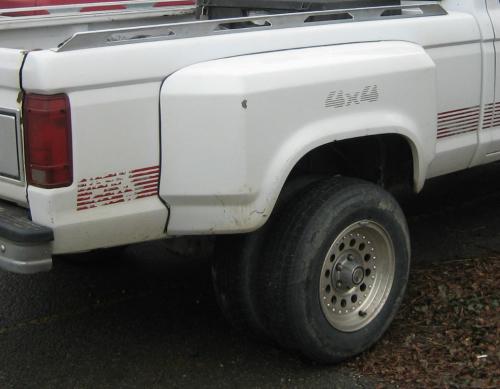 This red dually fender doesn't seem to follow the body line at the bottom at the lower section of the bed side. Maybe it was intended for a different make / model of truck.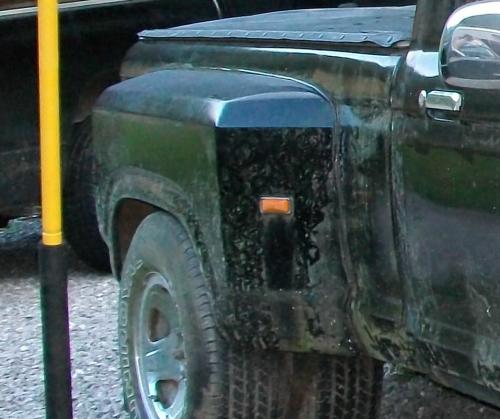 The Ranger below has fenders that are different than all the others in the fact that it doesn't come up to the body line like the others do.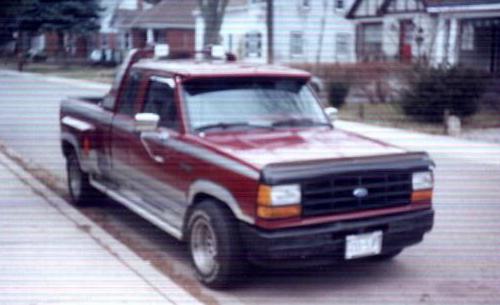 For more discussion on Ranger duallies, go to the forum post for Dually Ford Rangers.