Global Standards – All New Ford Ford Engineered For Advanced Safety Protection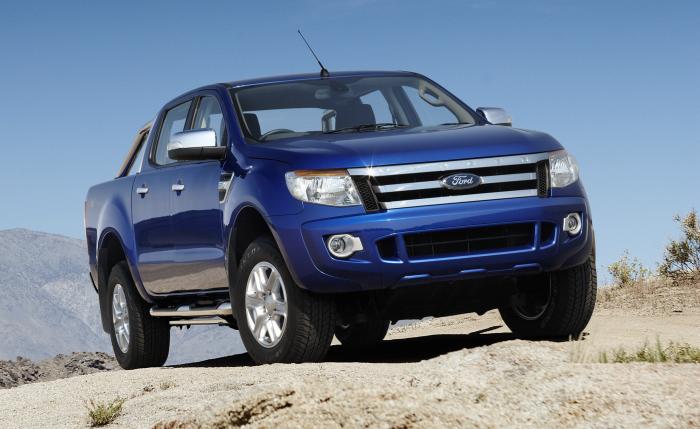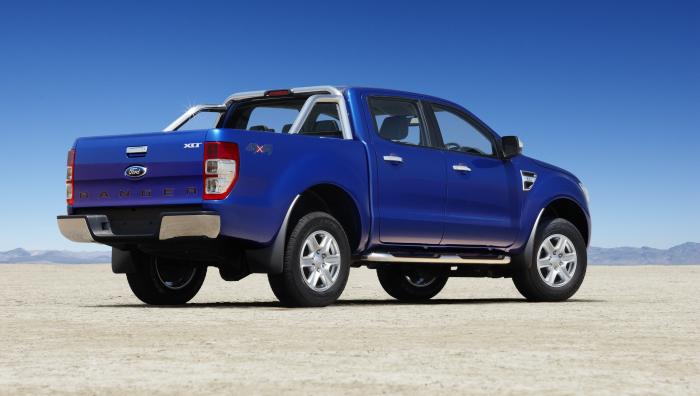 The all-new Ford Ranger features new side curtain airbags for head protection and thorax-protecting front-seat side airbags
All-new global compact pickup truck platform architecture engineered to meet the world's toughest safety standards and optimised for robust occupant protection. The all-new Ranger cab design features a protective passenger survival cell utilising high-strength steel throughout
Electronic Stability Program and new technologies, including Trailer Sway Control and Adaptive Load Control were designed specifically for assured truck dynamics
Pretensioning and load limiting front seat belts and fitment of child restraint anchorages, reflects the growing trend of dual use – work and family – for many compact pickup owners
SYDNEY, October, 15, 2010 – New from the ground up, the Ford Ranger was engineered for safety in its underlying architecture. Ford safety engineers created a strong foundation for the wide array of Ranger body styles, powertrain combinations and drivelines around the world and paved the way for an array of safety technologies geared to pickup truck owners.
"Advancing compact pickup truck safety was a critical objective for our team," explained John Tatge, chief programme engineer of the all-new Ranger. "Making Ranger a real safety leader was hugely important, which is why we engineered this new truck to meet the toughest global crash standards."
Tatge said occupant safety has grown in importance for compact trucks with the increase of dual use – owners who use their vehicles for both work and family transport. In line with other developments reflecting broader personal use, Ranger has been engineered to bring new levels of safety for its occupants – up to five in extended cab models.
Like all contemporary Ford products, the next-generation Ranger is engineered to provide comprehensive safety protection, starting with a highly protective body structure utilising high-strength steel throughout to protect occupants in the event of a collision. It combines passive safety technologies to mitigate the effects of a collision and active safety technologies to help the driver avoid accidents.
Key features for safety and pickup truck driving assurance include:
Driver and passenger front airbags
Newly available side curtain airbags for head protection and thorax-protecting front-seat side airbags
Three-point safety belts for all seating positions, with pretensioners and load limiter for the front seats
Ford BeltMinder, a reminder system encouraging front-seat occupants to use their belts
Electronic Stability Program
Trailer Sway Control
Adaptive Load Control
"Designing the all-new Ranger as a truly global vehicle, we looked at global road conditions and, importantly, the toughest global safety standards with the objective of coming out on top," Tatge said. "Among those taken into consideration were the stringent Euro NCAP and Australian NCAP standards. By addressing all of these standards up front, we knew we'd be creating a great safety story not just in one region or another, but around the world. That's great for customers, no matter where they live."
Protecting occupants with a strong new frame and body structure
The new Ford Ranger was engineered first and foremost to provide a robust body structure to protect occupants and manage the forces of crash impact.
Ford's approach was to engineer the vehicle's all-new frame – which needs to manage the brunt of crash energy – together with the new body structure as a safety system. How these two structures work together to protect occupants was a major part of the Ranger safety development story.
Engineers used sophisticated computer modelling to hone the crashworthiness of the all-new Ranger. This included more than 9000 full-vehicle crash simulations before the first prototype vehicle was subjected to a physical crash test.
The new frame architecture is designed for high degrees of longitudinal stiffness, which is important in many crash situations. The new Ranger uses the same design of the primary longitudinal frame rail for all body variants – it's larger, straighter and capable of withstanding higher loads than the current-generation design.
The team took full advantage of the resources of the Ford global product development system to hone the Ranger's safety properties.
"Creating an all-new architecture gave us a lot of opportunities," Tatge said. "The Ford safety philosophy is structure first – so we created a robust foundation with the truck's frame, chassis, body and fuel systems and then tailored restraint systems and other technologies to the vehicle structure."
Curtain airbags among passive safety features
The all-new Ford Ranger offers new passive safety technologies, including the availability of side curtain airbags on all cab styles for the first time.
Side curtain airbags deploy from the headliner to provide a protective cushion for the head of outboard occupants in the event of a side impact. The curtain is designed to protect both rows of occupants by covering the upper side structure and glass from the A-pillar to the C-pillar.
Ranger also makes new side airbags available for the front seats. These airbags deploy from the side bolster of the seat to protect the thorax from side-impact forces.
"These new airbags – side curtains and side airbags – are a Ranger first, made possible globally by our investment in an all-new platform," Tatge said.
Ranger also offers front airbags for the driver and front passenger, along with advanced seatbelts that control the forces experienced by passengers in severe crashes. Ford BeltMinder technology helps remind front-seat occupants to wear their belts.
Protection for pedestrians
The new Ranger has been engineered with pedestrian protection features. Technologies that have emerged from a global Ford research project on pedestrian-friendly vehicle designs have now been released on a pickup truck for the first time in the world. This includes a "hexageneous" under-bonnet structure to reduce the potential for pedestrian head injuries, and a pedestrian-friendly front bumper design incorporating energy-absorbing materials.
Other new Ranger technologies – including Rear Park Assist and a new rear view camera – not only aid pickup drivers in everyday use, but also help them avoid potential contact with pedestrians.
Active safety features
The new Ranger features Electronic Stability Program, a driving aid that applies braking and power reduction to help control the vehicle when it senses wheel slip. Constantly monitoring the vehicle's behaviour compared with the driver's inputs, it can apply brake force to one or more of the wheels to help maintain control under challenging conditions.
Elements of the Electronic Stability Program system are used to deliver the new Ranger Trailer Sway Control system, which monitors the behaviour of the tow vehicle and trailer array to sense the advent of trailer sway and apply braking countermeasures to reduce its effects.
Adaptive Load Control provides additional stability assurance for drivers dealing with heavy payloads. This includes Electronic Brake Force Distribution to ensure that as the payload changes the brake force used at each wheel is maximised.
Emergency Brake Assist is designed to recognise when the driver is in a panic braking situation. The system increases the force used to slow the vehicle to minimise stopping distances.
Complementing the Anti-Lock Brake System, these technologies work together to ensure the shortest possible stopping distance under all circumstances.
These and other globally developed safety features will be offered on the all-new Ranger as dictated by customer usage and market demand around the world.
TRS NOTE: Sorry folks. Don't look for this Ranger to sell in the U.S.