(Submitted by forum member rboutin2):
I just replaced both rear shackles, both rear shackle brackets, and the bracket on the front of the passenger rear leaf spring.
I am posting this to help out anyone who has trouble finding the shackle parts. For starters, you can get everything you need at NAPA and Oreilly's EXCEPT for the front bushing on the leaf spring. 
The bushing from NAPA and Orielly's is too small. It takes a split bushing, which I got from my local ford dealer. The brackets and shackles are like $20-$30. The bushing was $30. I got my shackles from Orielly's because they were cheaper, but Napa has them too.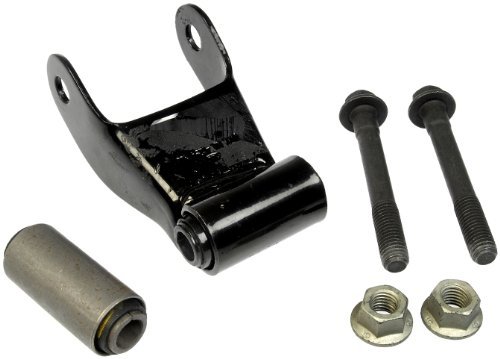 (Dorman 722-001 Shackle Kit)

Here are the part numbers (Links go to retail sites):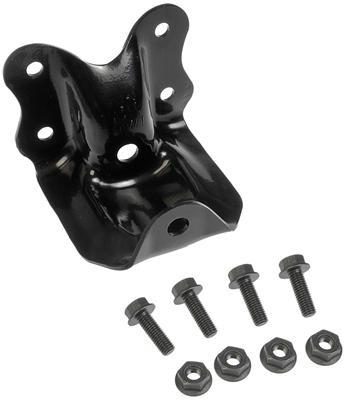 (Dorman 722-010 Rear Spring Hanger)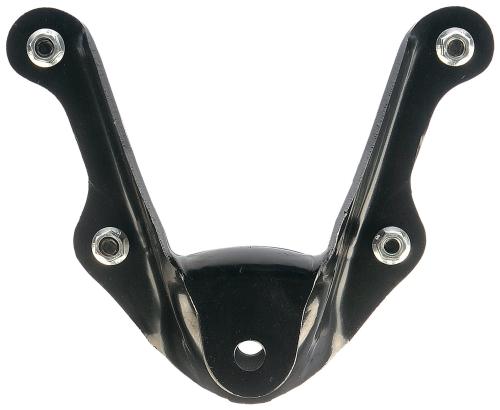 (Dorman 722-011 Front Spring Hanger)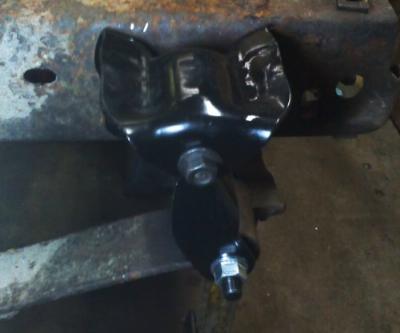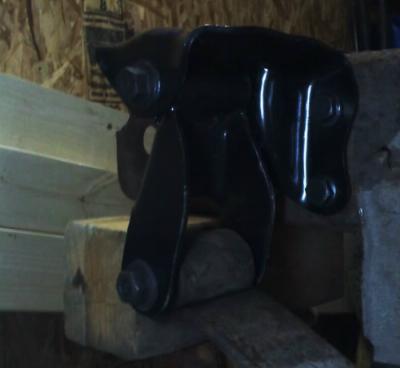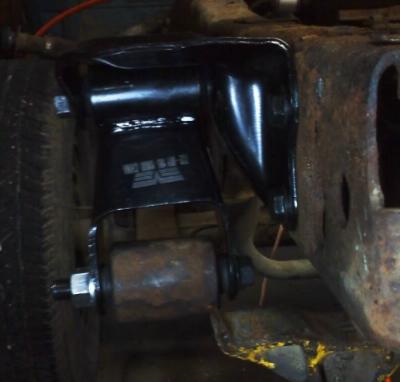 From Forum Member modelageek:
I replaced my shackles and hangers on the rear of the rear leaf spring. I used Dorman part # 722-010 and #722-001. they are less than $100 for all 4 pieces. They worked great. they come with everything you need. A helpful tip is it is much easier with the bed off.