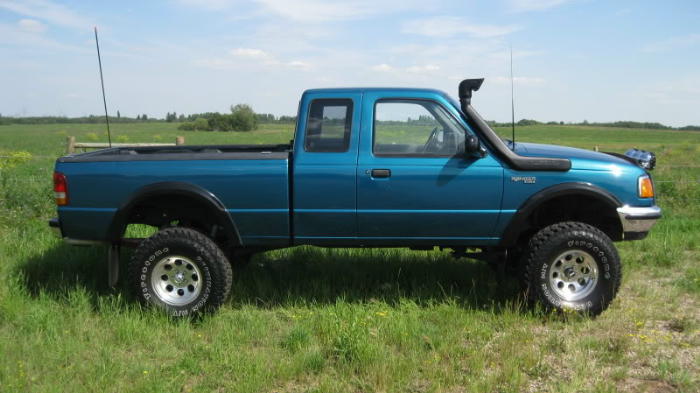 I found some of the Safari Snorkel info on the web to install them onto our trucks kind of lacking, so I went a little overboard.
Original Poster: -Nathan- 
Disclaimer: The Ranger Station.com, The Ranger Station.com Staff, nor the original poster are responsible for you doing this modification to your vehicle. By doing this modification and following this how-to you, the installer, take full responsibility if anything is damaged or messed up. If you have questions, feel free to PM the original poster or ask in the appropriate section of The Ranger Station.com forums.
Parts Needed:
– Snorkel kit (Safari Snorkels SS60HF – Fit 60 Series 1989-1989 Toyota Land Cruiser)
Well, Here's How It Went In:
First held up the snorkel, to get an idea of where to place it.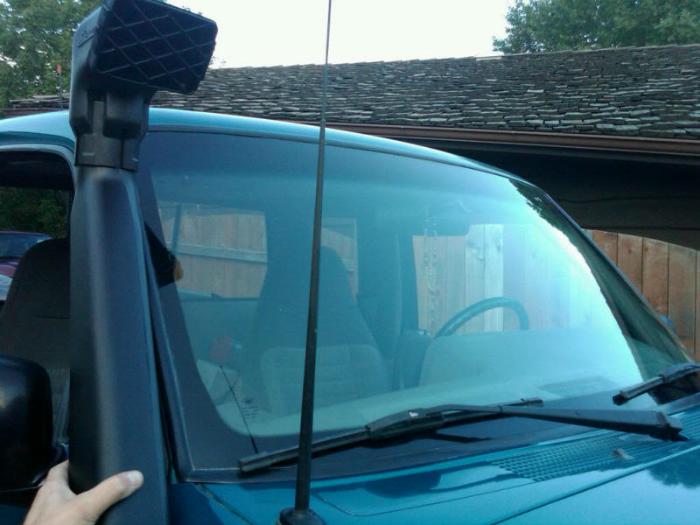 Then marked the hole, drilled a 1/2″ hole and used a jigsaw to cut it out.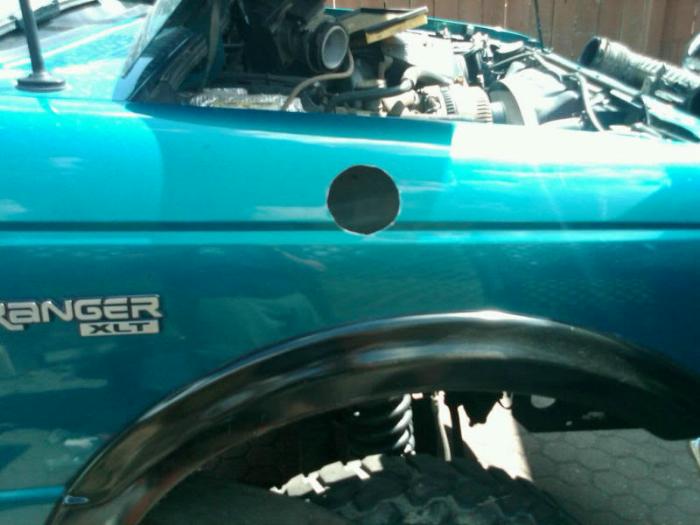 After this, I measured and drilled holes for the 4 studs that hold the snorkel to the fender. I then painted the cut edges, and bolted up the snorkel itself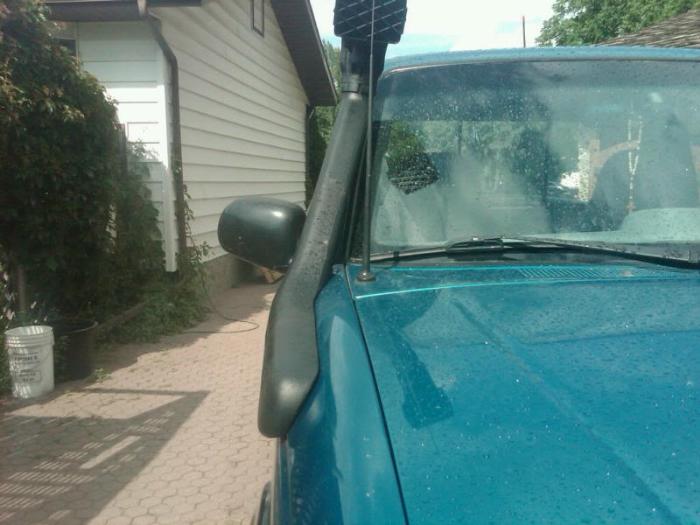 Inside the fender there is a 90 degree elbow, and a flexi-hose that runs down the inside of the fender.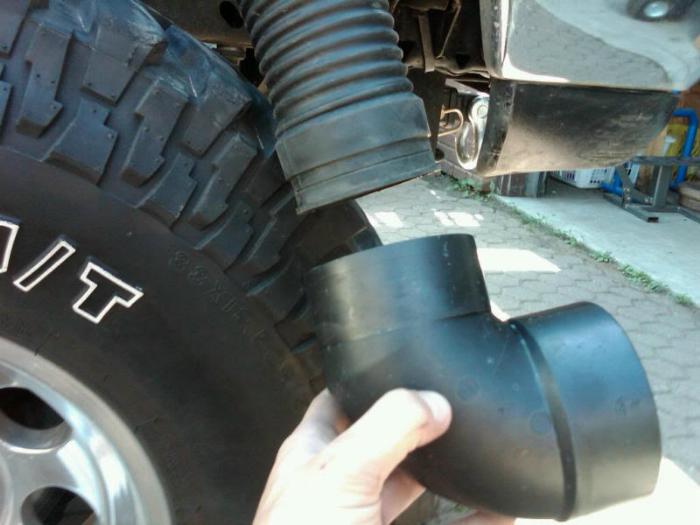 All the kit comes with is the 90 degree elbow (that attaches to the snorkel itself) and the flexi-hose. I then proceeded to Home Depot and picked up some 3″ ABS pipe, 2 – 90 degree couplers, and a 3″ drain connector.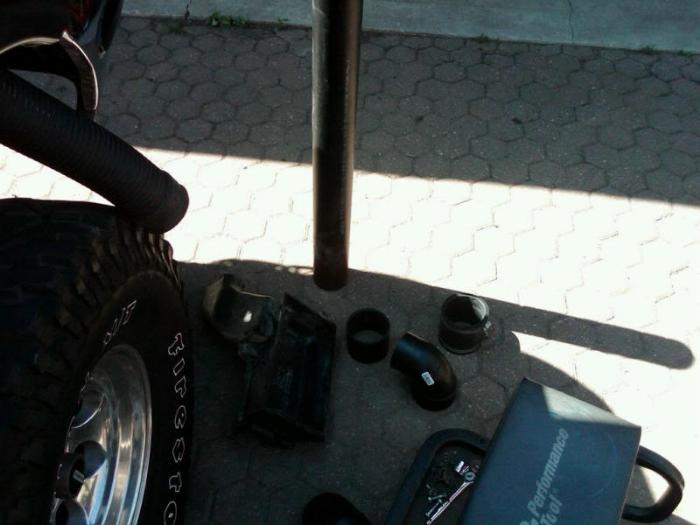 Before this all, I took the stock airbox apart, and cut off all but the main duct, and sealed all of the seams with plastic weld, and black silicone. 
I then mocked up everything, and using ABC cement, sealed it up.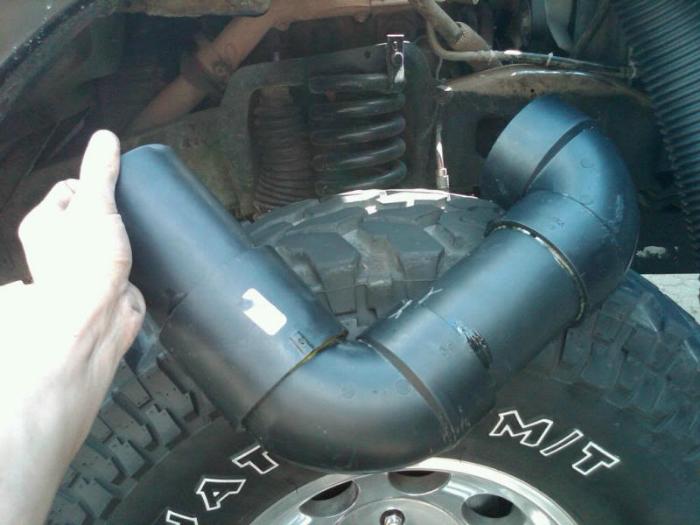 Then connected it to the flexi-hose with plastic weld and finally with black silicone.
Keep in mind I plumbed all of this in while RETAINING the stock INNER FENDER.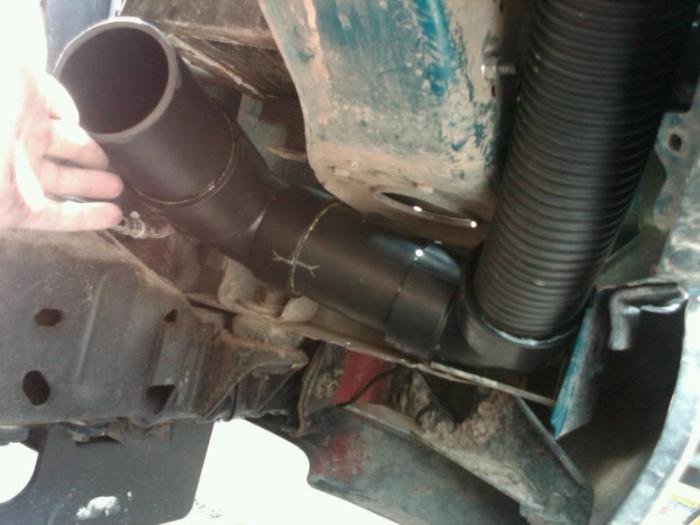 Then secured it all in place, and started to put it all back together.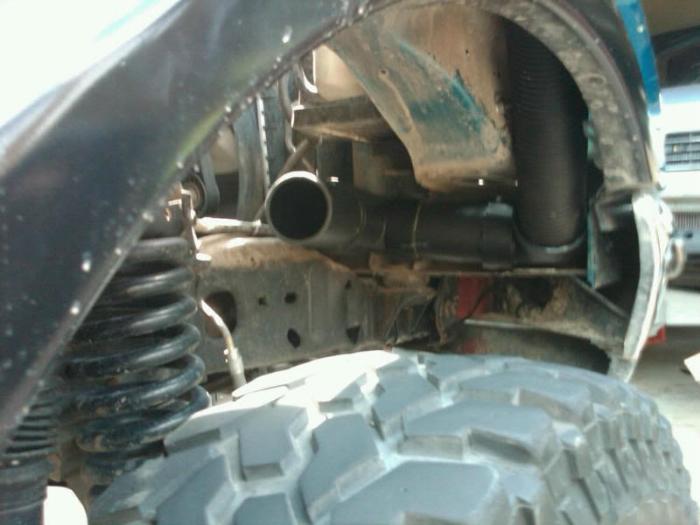 At this point, I bolted the inner fender back in place and put the airbox back. I used the rubber connector along with silicone (and hose clamps) to connect the ducting to the airbox.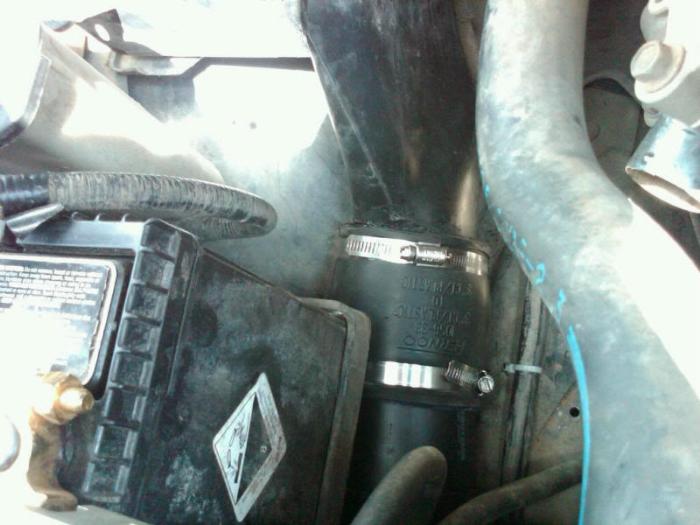 And the view you see when its put back, if you didn't see the snorkel, you would never know.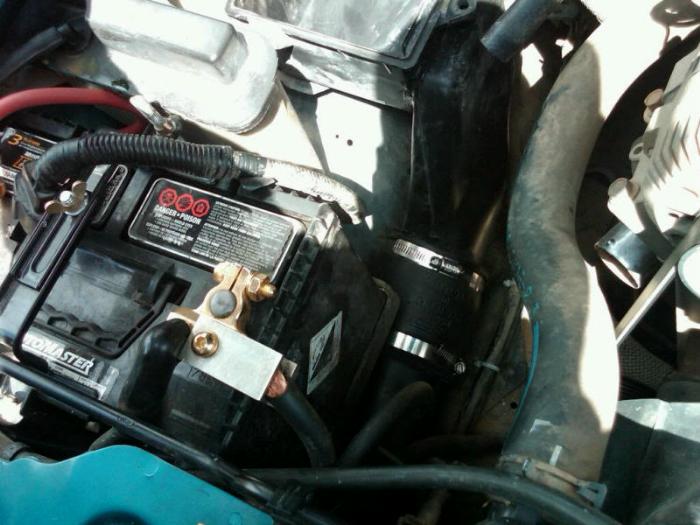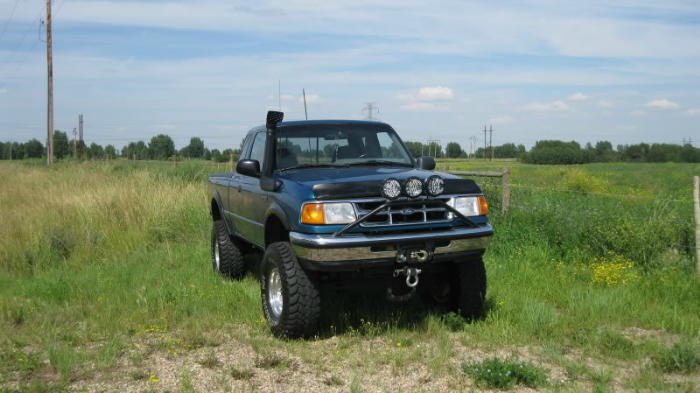 Links:
Click HERE for the original article submission.
Where To Buy:
You can find these snorkels on Amazon and ebay. Just make sure the snorkel you order is for a 60 Series 1989-1989 Toyota Land Cruiser.