Original Poster: Casper98
Difficulty: 4 out of 10
Disclaimer: The Ranger Station.com, The Ranger Station.com Staff, nor the original poster are responsible for you doing this modification to your vehicle. By doing this modification and following this how-to you, the installer, take full responsibility if anything is damaged or messed up. If you have questions, feel free to PM the original poster or ask in the appropriate section of The Ranger Station.com forums.
Tired of your stock looking Ford oval? Want something different? This How to will show you how to change the color of your hard plastic Ford ovals. How to tell which ones you have? If you can get a fingernail between the chrome outer ring and the blue part, this will work for you.
Lets get started shall we!
Materials Needed:
· Emblem
· Heat source (hair dryer works best)
· Little Screwdriver
· Tape
· Sand Paper
· Paint
· 3M Emblem Adhesive (to glue back together)
Procedure: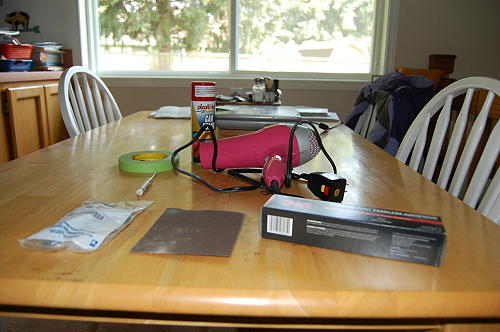 Part Number of the Emblem you need: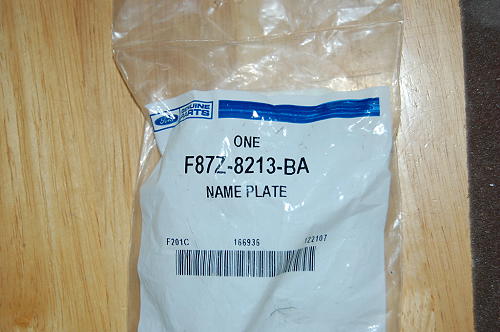 First off Heat up the Emblem for 2-3 minutes with the hair dryer.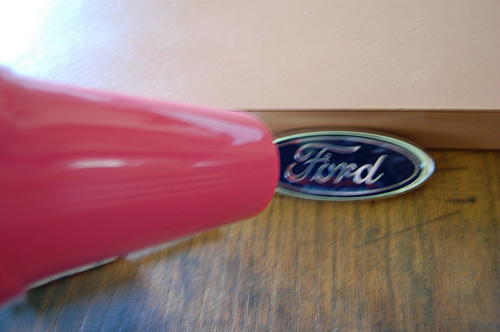 Next be careful not to burn yourself on the emblem it will be hot. Now comes the fun part separating the two pieces. 
Grab your little screwdriver and start to pry up on one side. I found that if you work your way into the little grove it separates very easily.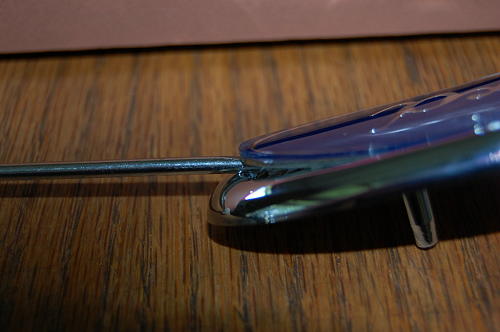 When you get to this point STOP!! 
Re-heat the emblem and work the screwdriver around the emblem to separate the pieces. If heated correctly it should come apart like this.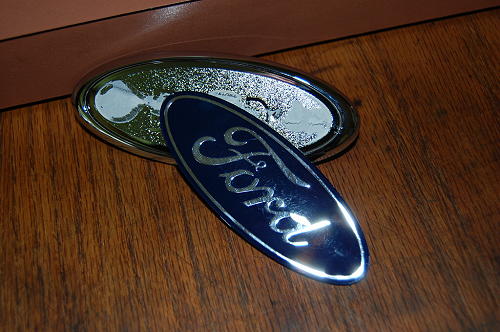 Now your ready to start sanding the Blue paint off. Don't worry about the lettering because it is set into the emblem.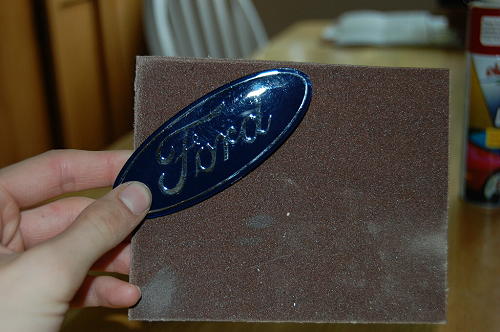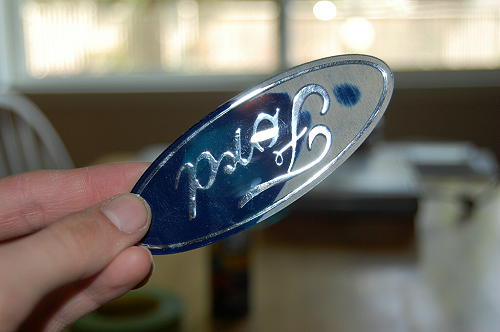 Once you get all of the blue paint off it will look a little milky, don't worry when you paint it it will not show.
Now you can tape off the front side of the emblem and start the paint process.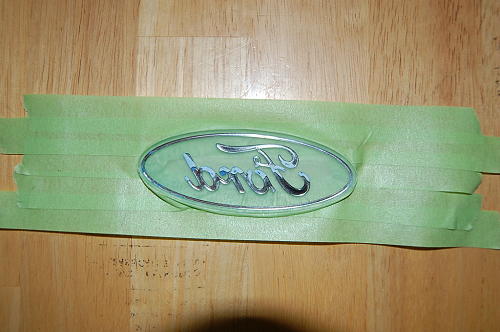 I painted mine red to match my truck, but any color should look better than the blue. I did 4 coats of paint to get good coverage.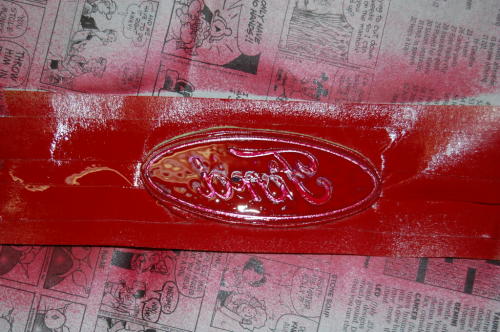 Once the paint dries your ready to re-assemble, I used 3M Emblem adhesive on this one, but Superglue should hold just fine. Once its back together your ready to install on your truck.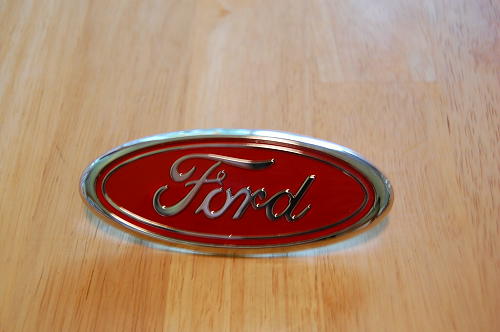 Here is a comparison of original on the bottom and modded on top.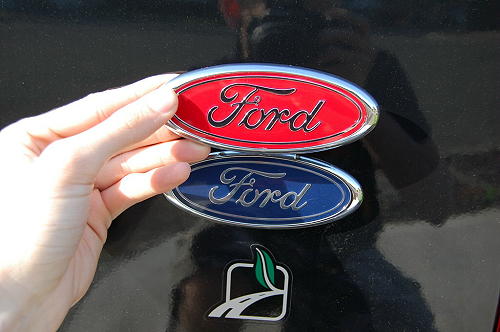 What it looks like installed on the truck.