By Mud-Nut – Compiled By Jim Oaks
Ok, so you're creating some cool custom pieces for your build, but you want to give it that personal touch. Don't have access to a Torchmate, water jet, plasma cutter, or laser cutter for a clean look, no problem. Here's a solution;
Mud-Nut (forum member) and his brother have been building a trussed rearend for their truck build. They wanted to add a logo in to one of the trusses.
They started by making a stencil and painting the design on to the metal.  The stencil could be made by laying down masking tape and cutting the design out with a sharp hobby knife.

Paint the logo, let it dry, and then remove the tape.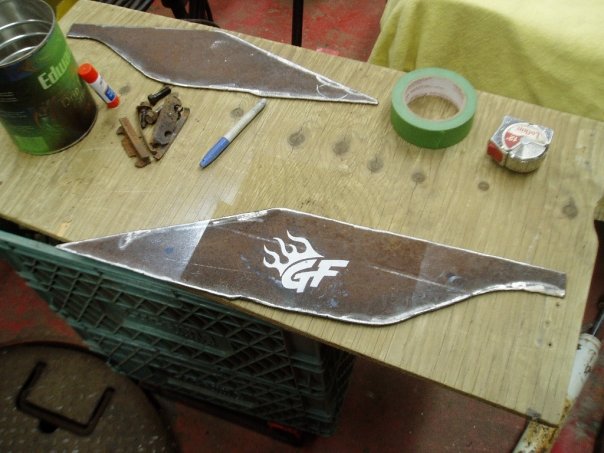 Once the logo is painted on to the metal, the tedious work begins. Begin by drilling out the areas with various size drill bits as shown below.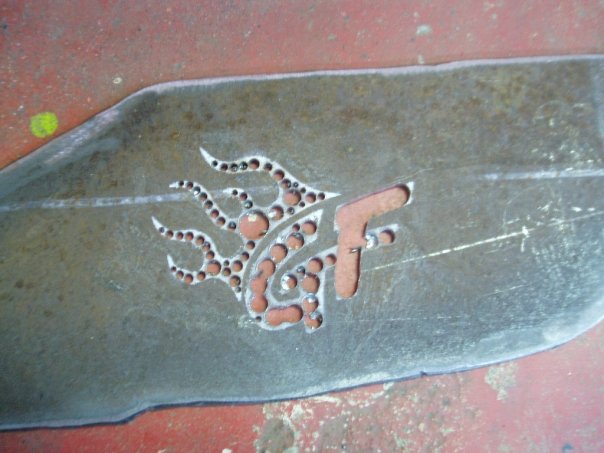 Once it's drilled out, use a jig saw to cut out all the thin pieces between the holes. From there, you can clean it up more with a Dremel or small file.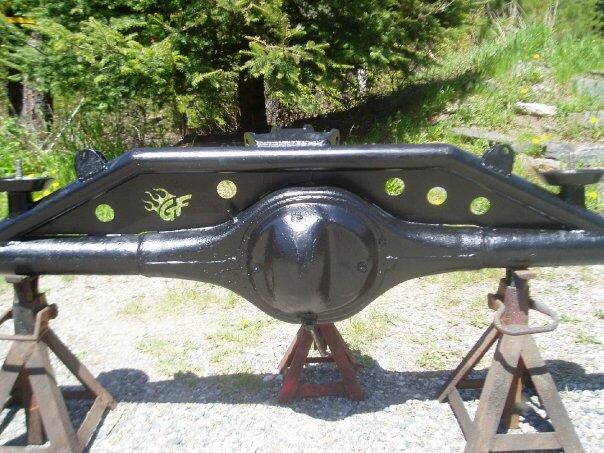 Now go out there and build something and send us some pics of your work!