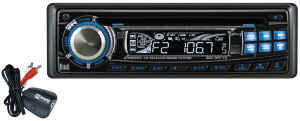 By 4byRANGER
I decided to go with DUALS AM/FM/CD/MP3/WMA Receiver with I plug interface cable 200 watt 50×4 that my brother got for me from Kragens.  Installation was done in a 1995 Ford Ranger using a Metra Installation Kit.
This took me about 45 minutes to complete..
Here's the part numbers, they may help, they may not…
AT-586FT stereo installation kit (1995-2006 Ford)

CK-WHFD2 Wire harness adapter

CK-FDRT OEM radio removal tools
Installation kits can be found at most parts stores and electronics stores like Circuit City.

(CK-WHFD2 Wire Harness Adapter)
First your going to take off the middle dash by taking out 2 screws that are right above the heater controls then just pull the it out.
then you will need to use the OEM radio removal tools. just insert into the holes o the sides give it a couple tugs in different directions and it should pull right out.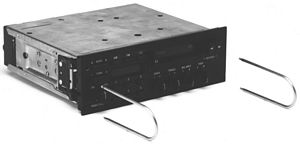 (CK-FDRT OEM radio removal tool – Some people cut and bend 2 pieces of coat hanger)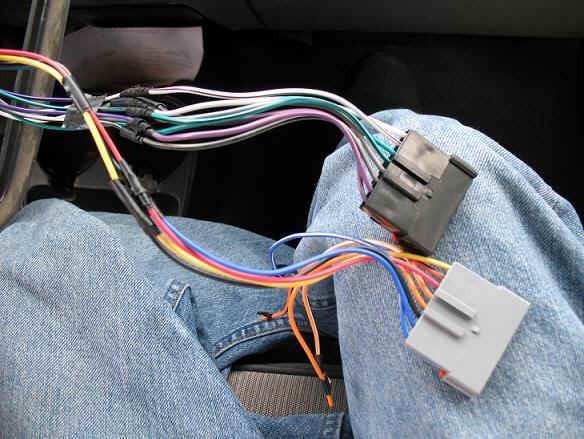 This may look complicated but ITS NOT!!! just match up the colors and your good.. Splice ends of adapter harness to new receiver wires, individually isolate with tape, heat shrink tubing, etc.. there are some wires that were not used as you can see in the first picture those just wont be there on the new CD deck receiver.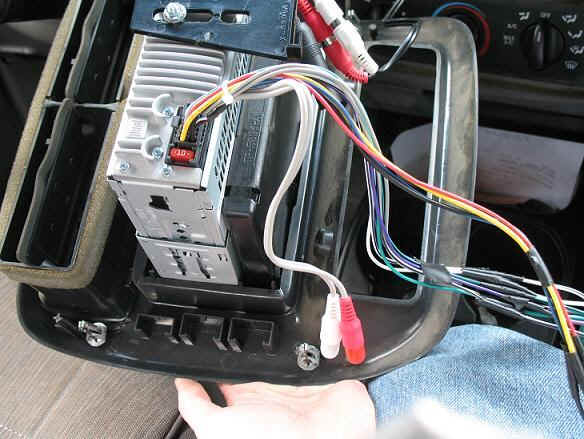 The receiver came with its own wire harness that matches up to the METRA autoworks harness. This makes wiring the deck up really easy.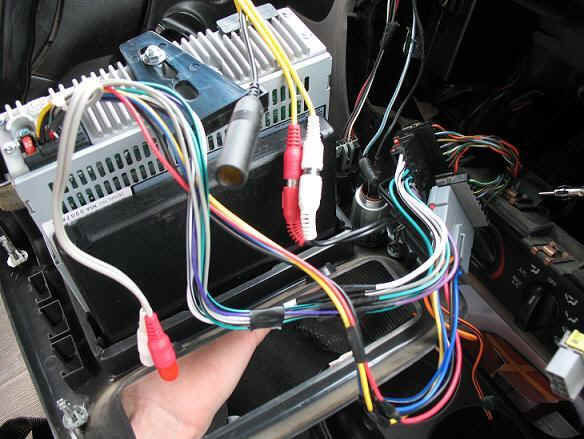 OK now I messed up by putting the deck in before thinking about pictures but here's what it should like now. There's 2 sets of RCA plugs on this deck. The yellow set goes to the I plug interface, the gray set goes to your subwoofer amplifier that I don't have. Also that big black plug is for your FM/AM radio. Just plug it in.
The STEREO INSTALLATION KIT is that part that you'll need to fill the gap that the old OEM receiver left.. make sure the the CD holder gap is on the bottom then just push it into the dash face until it clicks in. Its that simple.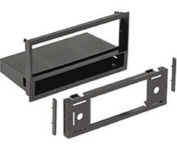 (Installation Kit)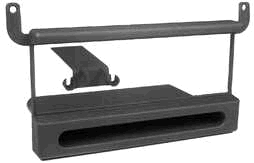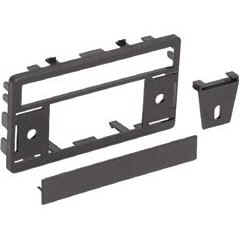 (Other Installation Kits)

Next your going to add your rear support for the new CD deck receiver.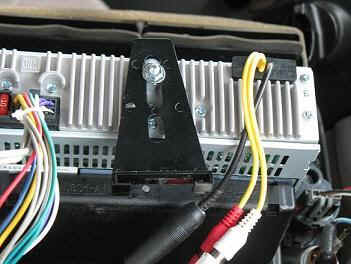 Don't tighten all the way because your going to have to adjust it to the level of the support built onto the truck.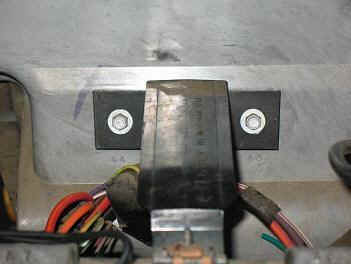 Once you have done that you can now put in your CD decks slip in shell then bend the tabs so that the deck is firmly mounted when placed in.
Then place in the deck, plug your 2 wire harnesses together and put the middle dash back together and you should come up with something like this.