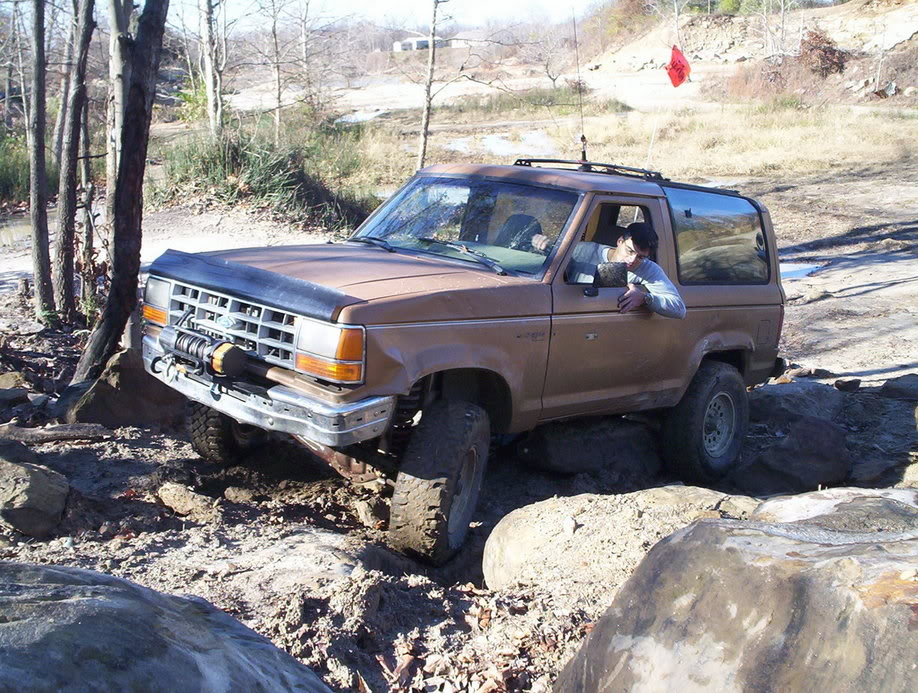 Name: Will Wills
Forum Name / Link: Will
Location: Brown County, Indiana
Year Born: 1969
Occupation: Trying to advance my hobbies into professions while playing soccer mom to 4 kids. Wife is Director, Advanced Engineering Controls and Diagnostics at Cummins, Inc (no, I can't get a test engine installed in my truck)—I quit the marines after ten years for my current position.
Hobbies: Boat design and construction—built 7 or 8 boats always a couple under construction somewhere, studied under Westlawn School of Yacht Design and have several designs up to 50'; writing—2 novels written, not published yet and always got a few stories in the works. Also did the Airframe portion of an AMT back in '97 just to kill a year while my wife finished grad school.
Details about your vehicle and modifications:
1989 B2 frame getting an '83 B2 cab. D35/8.8, 4.10s with lockers, 4.0/M50D, Superwinch Epi 9.0. Suspension is an old type Duff with extended arms and shock hoops—except the hoops are raised 2.5" for longer shocks and the Duff 400ppi springs were replaced with 240ppi Rancho XJ springs. Front coils are bagged to support an old steel snowblade on a home-fabbed mount. Also have an '88 Chevy crewcab I've installed a Banks turbo and Gear Vendors splitter on. Have the D60 and NP205s for the '88, a couple extra 6.2 diesels, extra Banks turbo set-up and other parts—might put it in the B2 during this build, still don't know where this is going.
How long you've been a member of TRS?
2001, I think. It was a text-only thing at the time anyway. Have been a tech advisor and then magazine editor and now am a moderator.