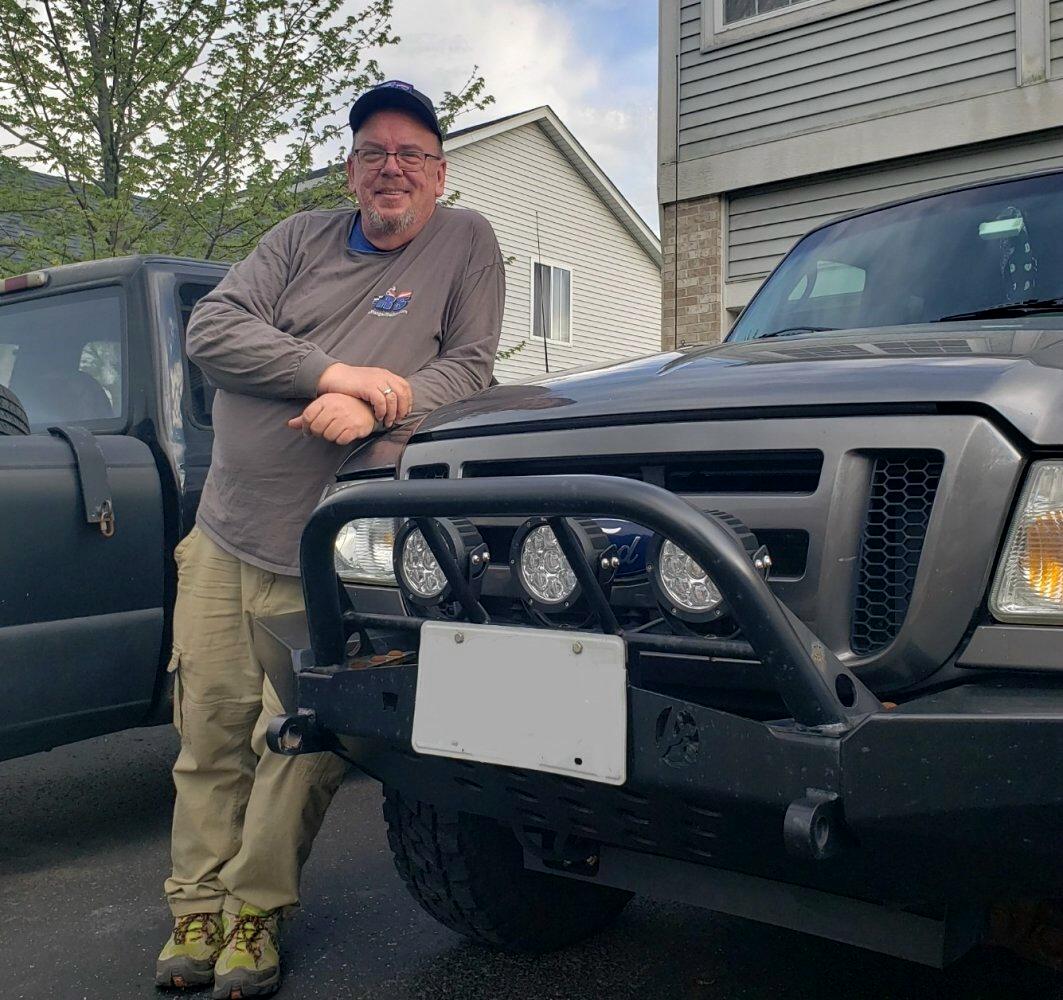 Name: Tom
Forum Name / Link: Uncle Gump
Joined TRS:September 2018
Location: Plano, Illinois… Doing everything I can to get back to my home state of Michigan.
Born: Flint, MI 1962
Occupation: ASE/State of Michigan Master Technician. Spent my early years at independent repair facilities and dealers doing complete vehicle repair. Entered into the engineering world as a time study technician. That evolved into tech writer/service engineer and also included Instructor at Ford Dyno Lab in Dearborn. I also owned my own business called Tubular Toys… a VW/dune buggy shop. I currently own and operate a franchise pizzeria in Illinois… with hope of early retirement back in Northern Michigan.
Hobbles: Fly fishing/Fly Tying, Hunting, Camping and Canoeing. I enjoy antiques and a good garage sale. I closed my antiques shop but still love the collectables. I'm also an avid gardener and enjoy not only growing but canning and preserving the bounty. The dream is to build a Northern Michigan modern day homestead and become more self reliant.
Vehicle Details:I've owned 11 Rangers over the years with the first being bought new in 1988. I swapped a 302/AOD into it in the late 90's. My current Ranger is a 2006 Sport 4×4 with a 4.0L SOHC and Automatic Transmission. I'm taking it in an overland direction. It sits on 32 inch Cepek tires on Procomp series 69 wheels. Rides on stock suspension and KYB MonoMax shocks with an AirLift system in the rear. It has a Leer 100XQ cab high cap and will get a custom roof rack/canoe hauler. I've installed a pair of AOR bumpers with NiLight LED lighting. The rear bumper is getting a spare tire carrier. I also want to upfit the cap for camping and include roof mounted rod holders, sleeping platform with underneath storage and some lighting. It will also get a CB radio and on-board air system.