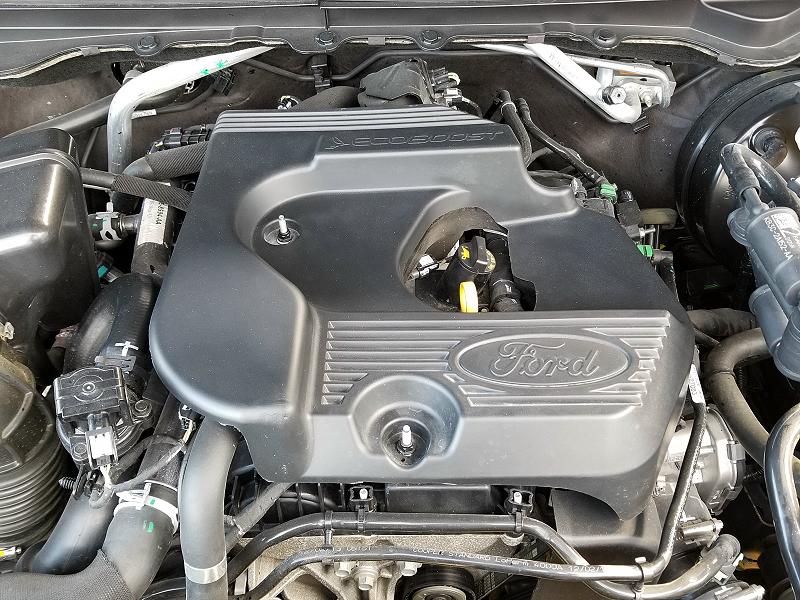 The new 2019 Ford Ranger is powered by the 2.3l EcoBoost engine.
Also check out 'Ford Ranger 2.3L EcoBoost Engine Introduction'.
ENGINE 2.3-liter EcoBoost® I-4 with Auto Start-Stop

Configuration
Aluminum block and head
Intake manifold
Lightweight composite shell-welded
Exhaust manifold
High-flow three-port cylinder head with integrated exhaust manifold
Valvetrain
DOHC, four valves per cylinder, twin independent variable camshaft timing
Valve diameter/lift
Intake, 31 millimeters/8.31 millimeters; exhaust, 30 millimeters/7.42 millimeters
Pistons
Lightweight high-strength cast aluminum with low-friction skirt coating and steel ring carriers
Connecting rods
Forged steel with full floating pins
Ignition
Distributor-less with coil-on-plug
Bore x stroke
3.45 x 3.7 inches (87.5 x 94 millimeters)
Displacement
140 cubic inches (2,300 cubic centimeters)
Compression ratio
10.0:1
Engine control system
Powertrain control module
Recommended fuel
87 octane
Fuel capacity
18 gallons
Fuel delivery
Direct injection
Oil capacity
6.2 quarts 5W-30 with filter (10,000-mile service interval)
Power
270 horsepower
Torque
310 lb.-ft.