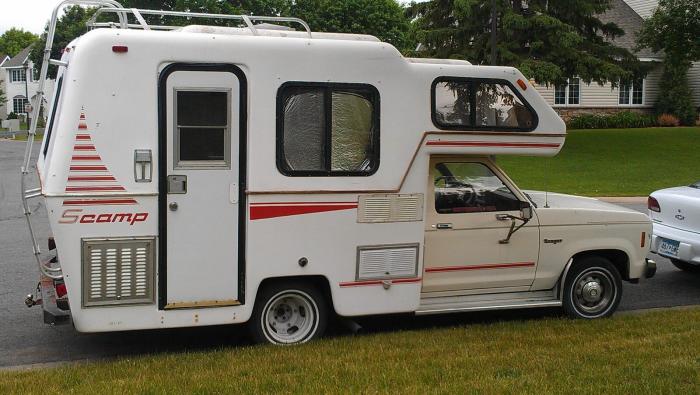 We're always interested in seeing rare Ford Rangers, especially the ones that have been used as motorhomes.
Forum member zachis4wheeling recently found some information on a 'Scamp' motorhome built on the Ford Ranger chassis.
This is a perfect example of the design that is the originator of the "letter typing system" of motorhomes. ("Class" A/B/C) And as a "Class C", it's the ONLY letter-designated type whose letter actually stands in for a meaningful word. "C" stands for "chassis mount", and signifies that the camper was added to a fully functional existing brand chassis from which the whole body except for the cab area had been removed. I think the first ones appeared in the early sixties and were then marketed as "chassis mount campers", for obvious reasons since they were really truck campers permanently affixed to/replacing a pickup truck bed. All of the early ones were on truck chassis, as this one is. Use of vans came later.
Looking in to the Scamp, here's what we found out:
The Scamp motorhome was made by Eveland's Inc in Backus Minnesota. There were only 14 of them made between 1985 and 1986. Eveland's still produces a Scamp today, but as a small travel trailer.
The Scamp motorhome came with a 2.8L V-6 and 5-speed manual transmission. It did not have air conditioning in the cab.
The camper section had:
Stove
Refrigerator
Kitchen sink
Electric water heater
Bathroom with toilet, sink and shower
Furnace
The scamp was also reportedly built on the Toyota and Dodge Dakota chassis as well.
The Scamp pictured below was listed for sale in July 2013:
1985 Scamp Motorhome on Ford Ranger. This has the 5 speed manual transmission. It has 56,800 miles on it. It runs and drives great! Has stove, refrigerator, kitchen sink, electric water heater, bathroom with stool, sink and shower, also has furnace. No air except the truck air that worked last season, I haven't tried it yet this year. This unit has no major issues I know of. I put a new windshield in it last year as the seal was not good and it had a crack in it. It now has no leaks. The unit is clean and very presentable. This is a great little unit that they didn't make too many of. If you are interested please email me at user10136@msn.com
Here's the photos. Note, The things you are seeing in the pictures are Bounce dryer sheets and Irish Spring soap bars. I used them to keep the mice out. They worked great! The cushions for the dinette actually match, it is just the lighting that makes them look like they don't.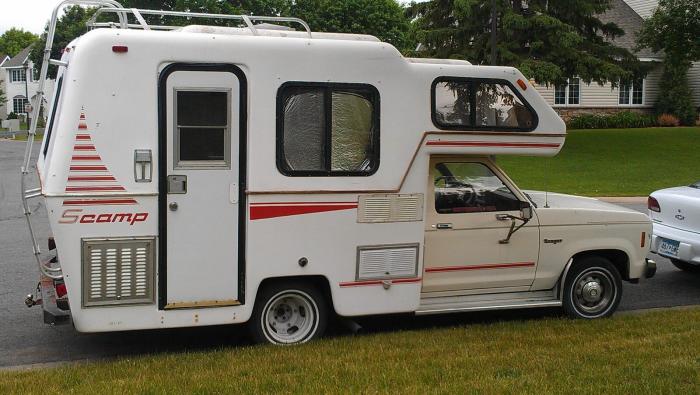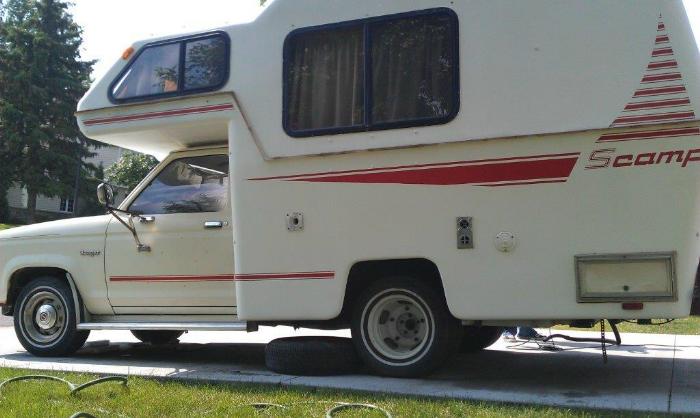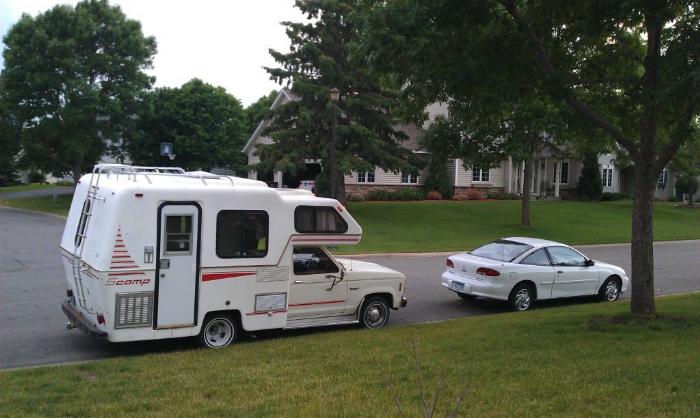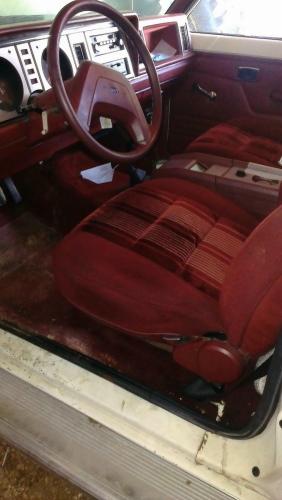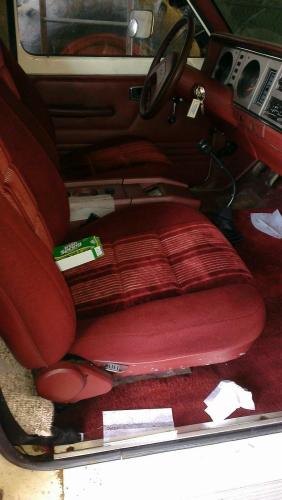 It's interesting to note what appears to be a Ford Bronco II center console and seats in this Ranger.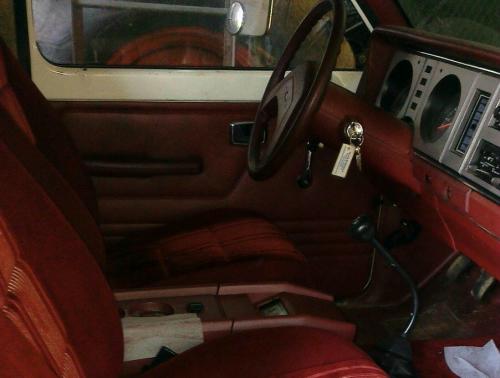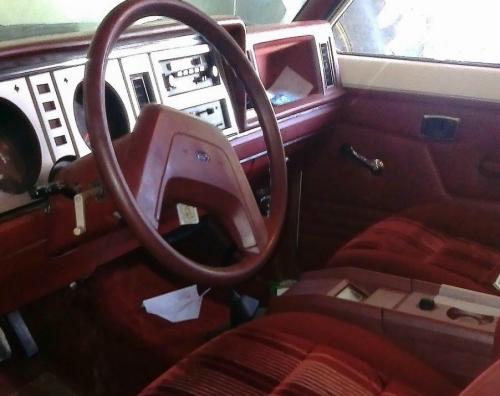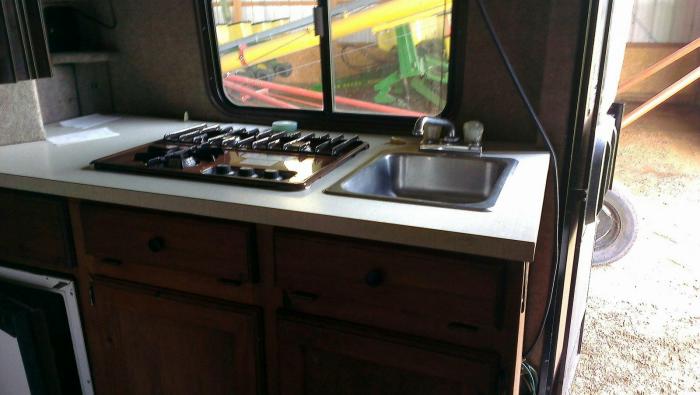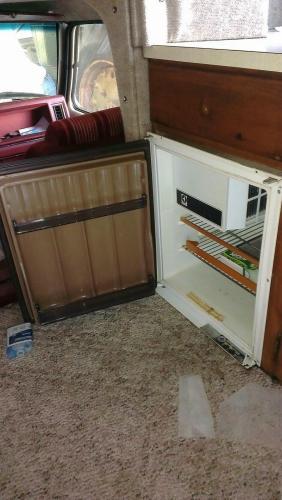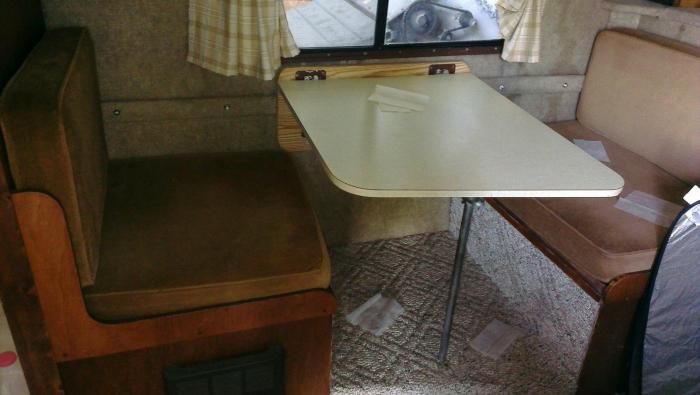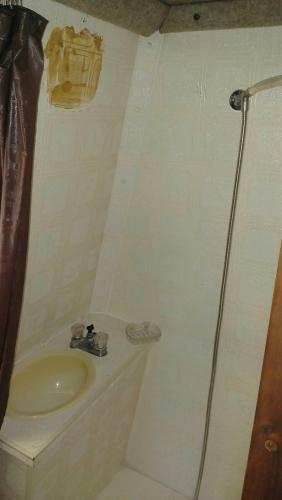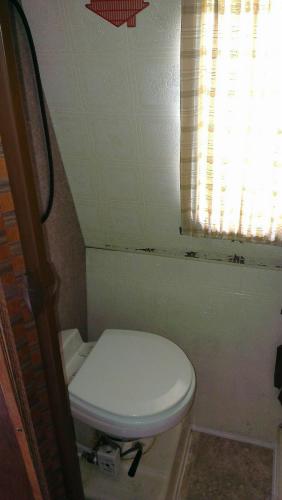 Here are (2) more Scamps that have sold in the last few years: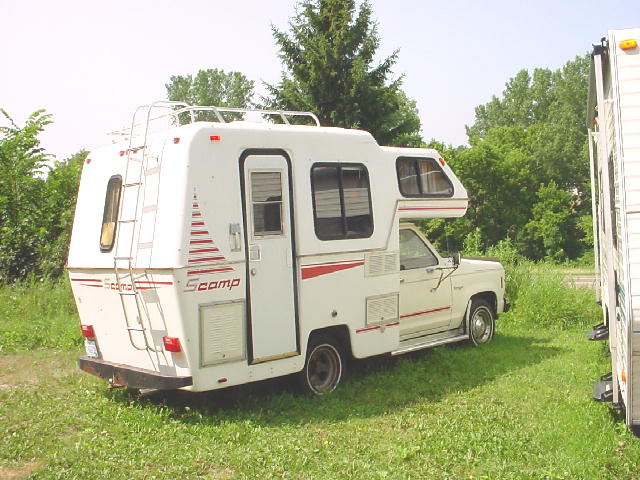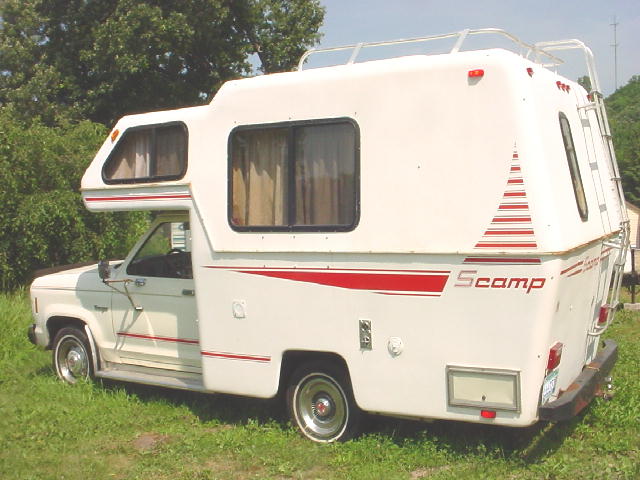 This next one sold on eBay in 2006: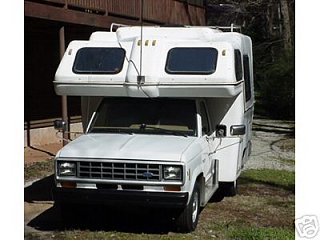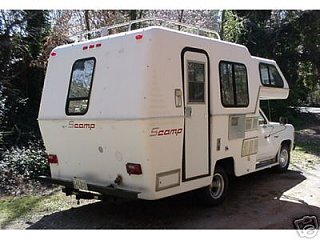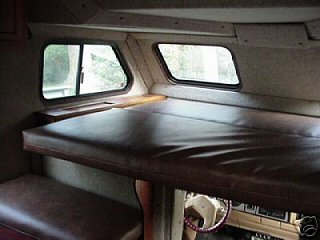 .