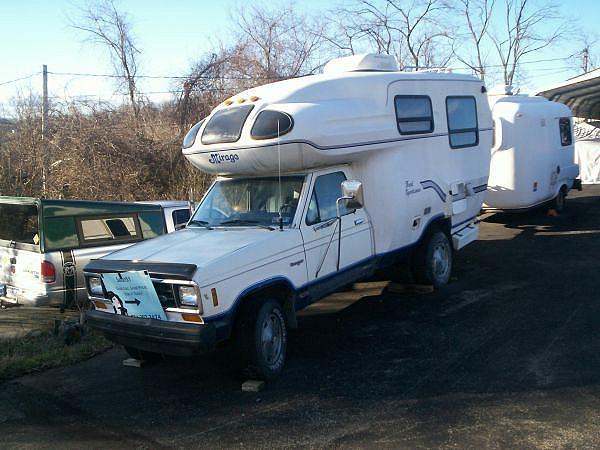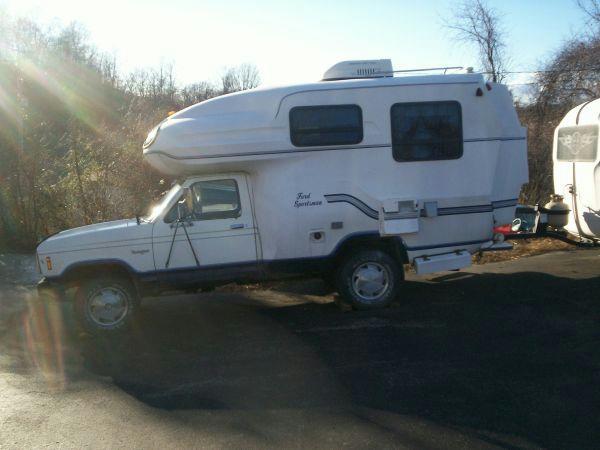 The first (2) photos above are of a Mirage camper built on a Ford Ranger chassis that was listed on the Pittsburgh Craigslist during the summer of 2013. The camper sold before any of our members could get a chance to look at it.
The (2) photos that follow are of a camper found listed on the internet: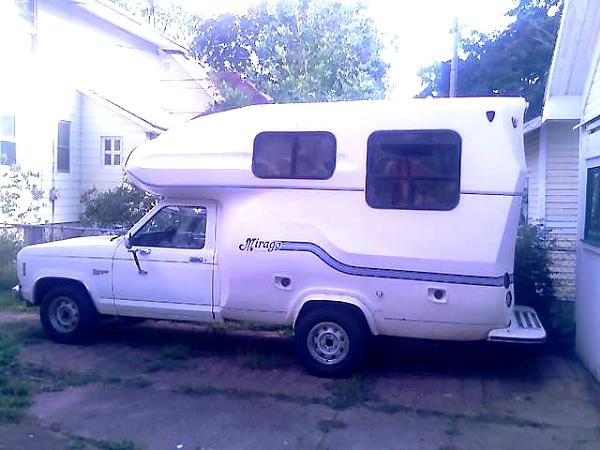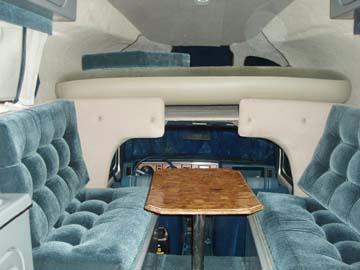 Sellers description:
1984 Mirage camper on Ford Ranger pickup chassis, 6 cylinder engine, and automatic transmission. 55,000 miles. New tires, new front fuel tank and switching module, all new interior liner. Fiberglass cabinets and counter with sink, but uses a portable propane stove and a camp cooler – no refer. Porta-potti included. I have used it for many enjoyable campouts and rallies, but have acquired a diesel pusher that makes the Mirage disposable. A great camper for weekends and short hops. Most were made on a Toyota chassis standard shift transmissions, the Ranger is a rare version of the Mirage.
Here's A 1984 Ford Ranger Mirage RV that has been listed for sale in Oklahoma City, Oklahoma.
We love when these unique vehicles surface. If you have more information of photos to share, feel free to Contact Us.
For discussions on camping with your Ford Ranger, check out our Truck Camping & Camping Gear Forum.