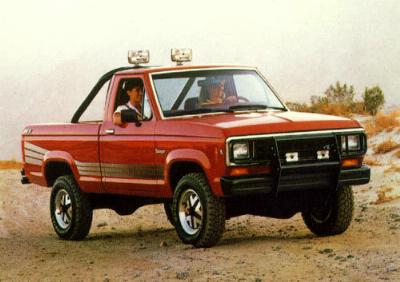 Complaints:
Looking to buy a used Ford Ranger? Here are some complaints / problems and recalls to be aware of.
Electrical:
Cruise control surges.
Headlights stop working. (Check connector on the headlight switch for bad connections before replacing the switch. Also check your grounds under the hood.)
Engine:
2.9L starts running rough and stalls.
Faulty fuel pump inertia switch. Switch is located in the passenger side firewall below the dash. It may be behind the carpet. (See diagram below)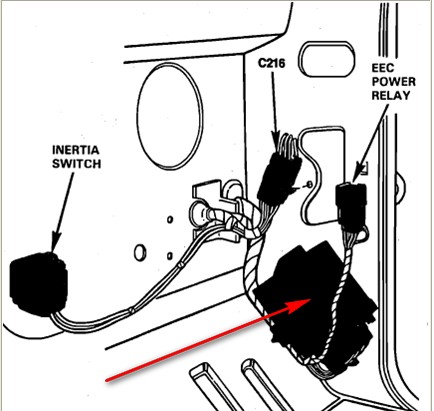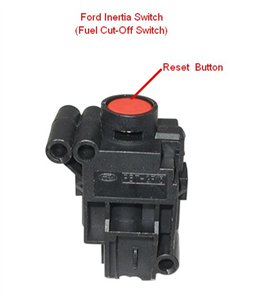 Recalls:
1988 Ford Ranger SERVICE BRAKES, AIR: DISC: ROTOR NHTSA Campaign #98E010000
Date Announced: APRIL 08, 1998 / Vehicles Affected: 23,500
Summary: Equipment description: Aftermarket brake rotors for use on certain Ford and Mazda trucks. Cracked castings caused cracks to appear on the outer diameter of the rotor hat or around the stud hole.
Consequence: Loss of braking can result.
Actions: Aimco will reimburse consumers/installers for the cost of replacement rotors and installation. Consumers are requested to return to the location where the rotors were originally purchased/installed for replacement. For detailed information & supporting documents, see the NHTSA recall 98E010000 »
1988 Ford Ranger SERVICE BRAKES, HYDRAULIC: FOUNDATION COMPONENTS NHTSA Campaign #87V141000
Date Announced: SEPTEMBER 04, 1987 / Vehicles Affected: 141
Summary: Trucks were built with incorrect rear brake assemblies. Consequence of defect: A tendency for rear brake lockup would exist particularly during heavy brake application with a lightly loaded truck. Also, increased stopping distance would be required if the brake modulation (pumping the brakes) is used to control the vehicle during a hard brake stop.
Consequence: See above.
Actions: Replace rear brake assemblies. For detailed information & supporting documents, see the NHTSA recall #87V141000 »
If you have information about known problems or recalls for the Ford Ranger, please use the 'Submit Problem / Recall' button below.