In Part 2 of this story, the TRS Banner was given to forum member 'Hanzo Steel' on December 11th (2010), and he took it home to Aurora Colorado.
On January 9th 'Hanzo Steel' met up with 'Thumper113', 'Snoofer', and 'Bloodbane' at Hooters in Colorado Springs.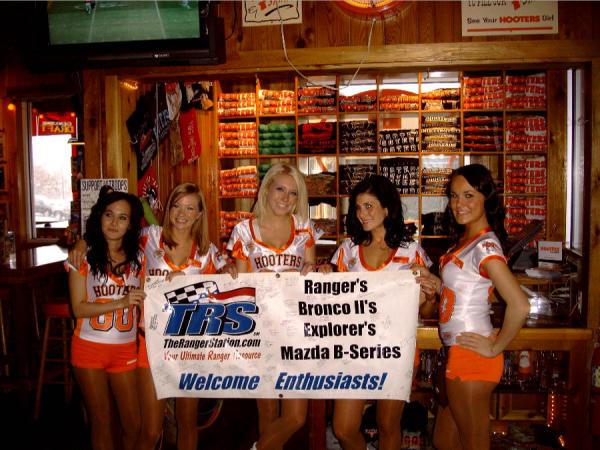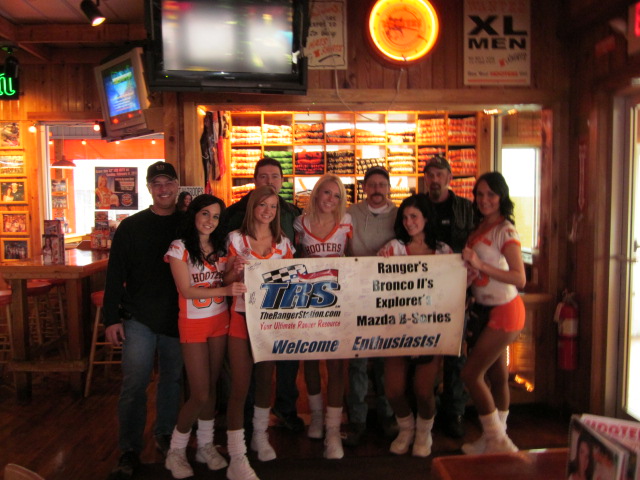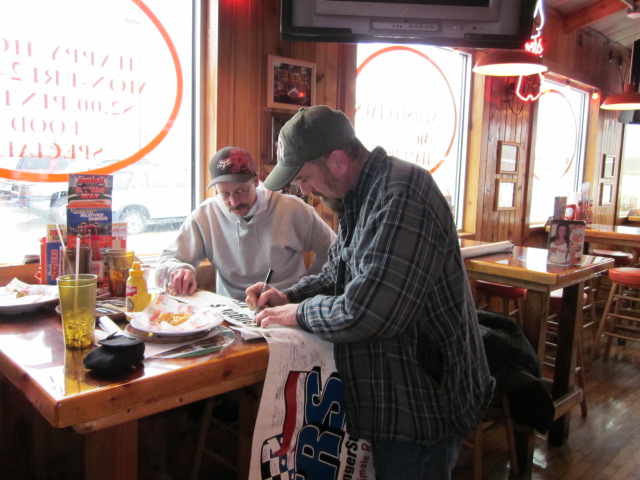 (Thumper signing. Bloodbane looking it over)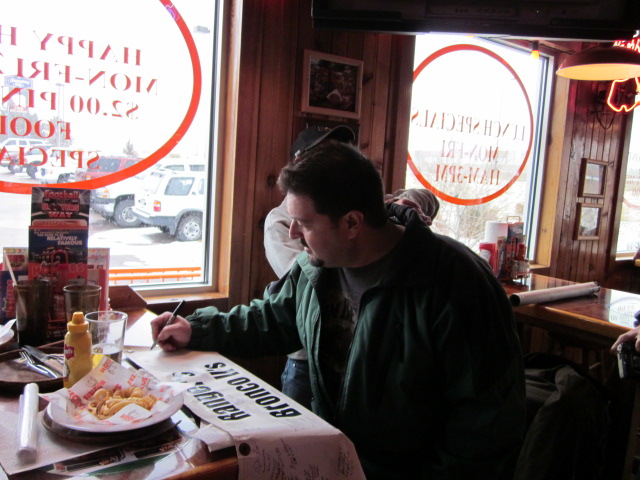 (Snoofer signing)
On January 30th, Hanzo Steel met up with 'sooperxtool' at Famous Daves so he could sign the banner.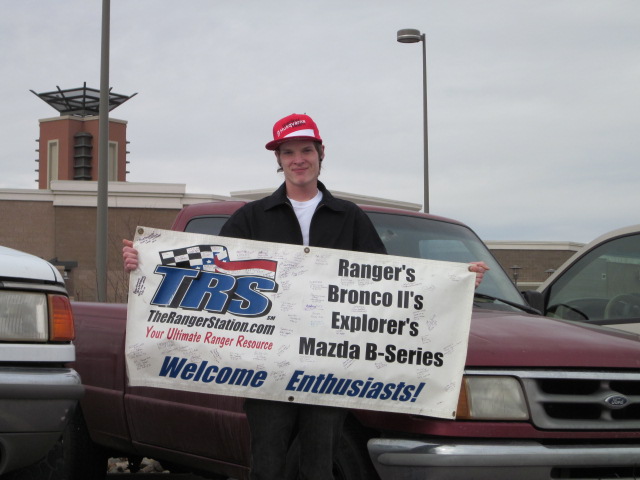 (sooperxtool)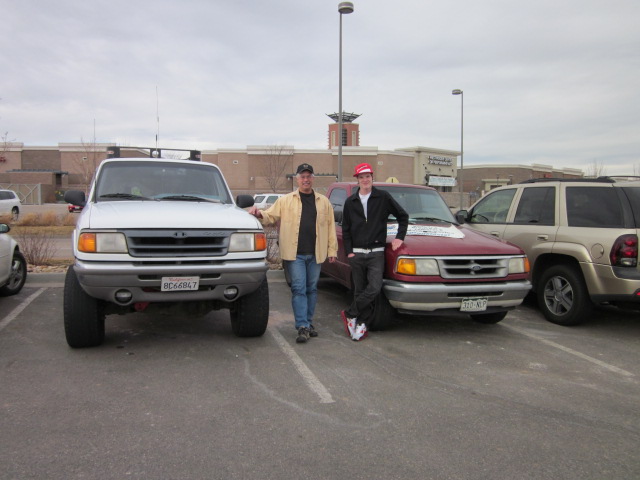 (Hanzo Steel & sooperxtool)
On 2/17/2011, Hanzo Steel met up with AccordRanger so he could sign it.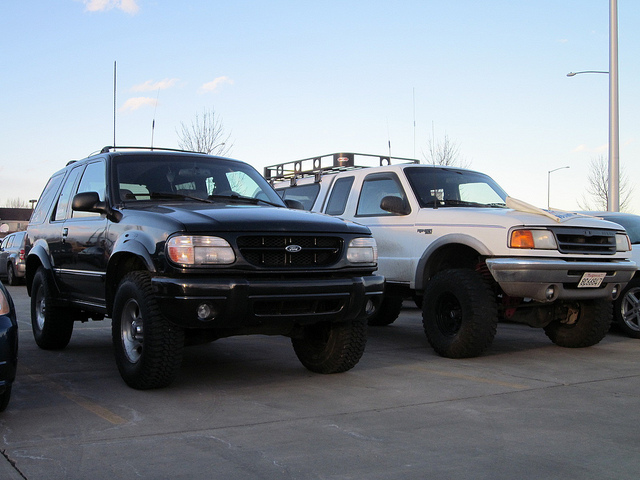 On March 5th, Hanzo Steel met up with former forum member '1freaky1'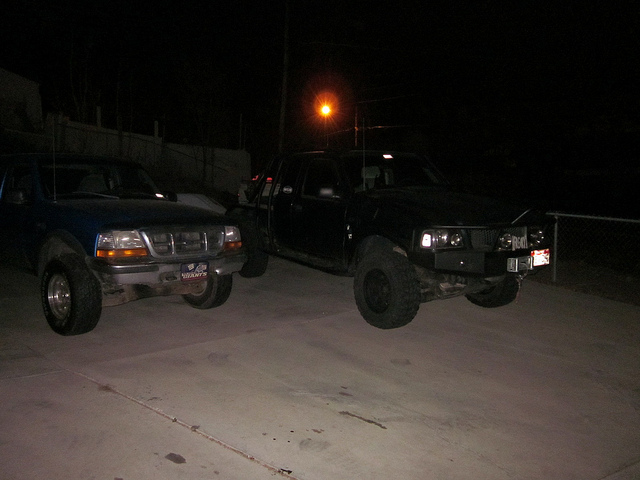 On March 7th, Hanzo met up with 'Skiboarder' and 'BlackBII' and passed off the banner for the next leg of its journey.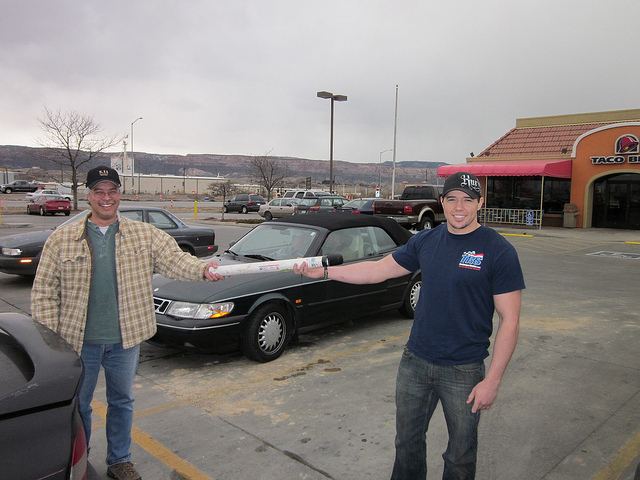 (Hanzo Steel handing the banner off to BlackBII)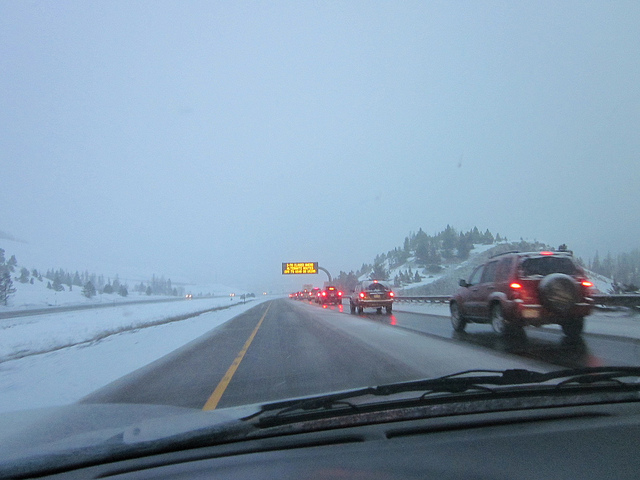 Above is a photo example of why it's been so hard for Hanzo to move this banner. On Hanzo Steel's trip back home, everyone had to get off of the highway to take Loveland Pass due to a major truck accident in the Eisenhower tunnel.
BlackBII took the banner home to Provo Utah.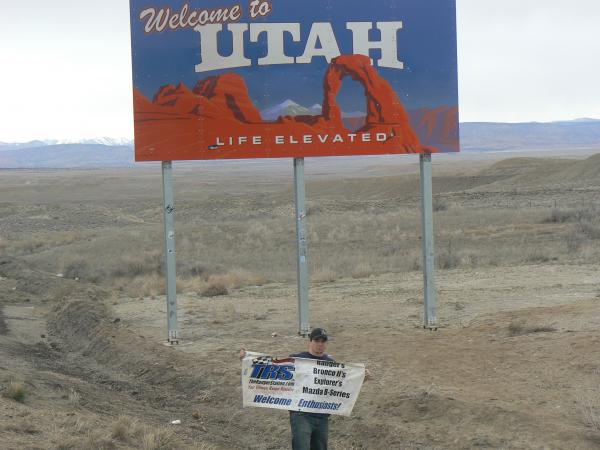 (BlackBII – Welcome to Utah)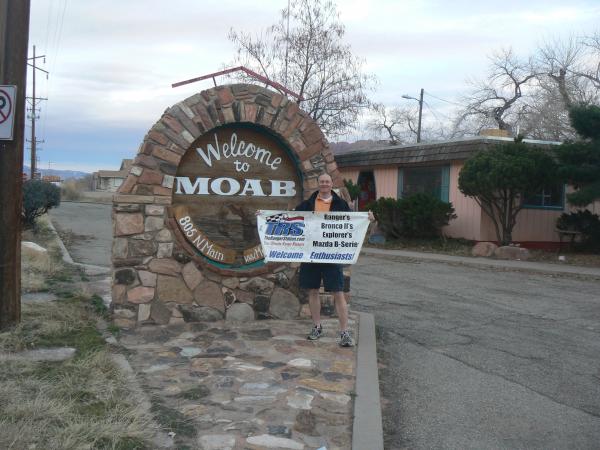 (Skiboarder in infamous Moab Utah)
On March 20th, 'BlackBII' met up with 'cammeddrz', 'rico9', 'Skiboarder', 'MoabB2' and 'dopieslc'. All signed the banner.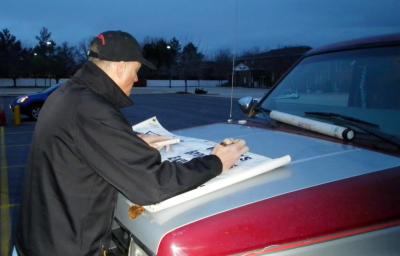 Skiboarder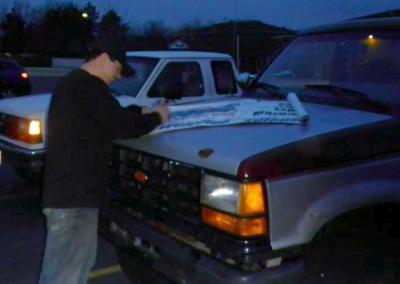 BlackBII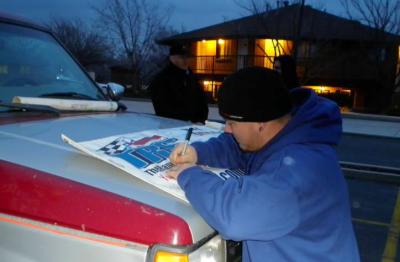 dopieslc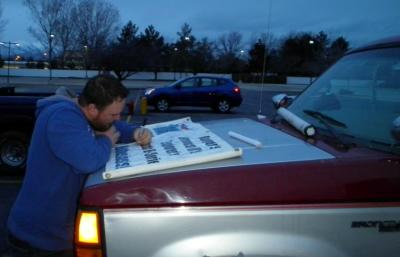 rico9
MoabB2
On June 6th 2011, forum member 'NMB2' met up with BlackBII to move the banner farther west. NMB2 took the banner to Ft Lewis Washington where it currently resides.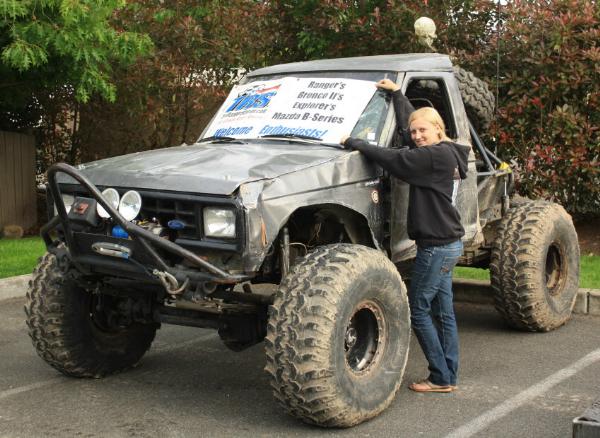 (NMB2's wife with his Bronco II and the banner)
On June 24th 2011, NMB2 met up with forum member 'endoverend47' so he could sign the banner.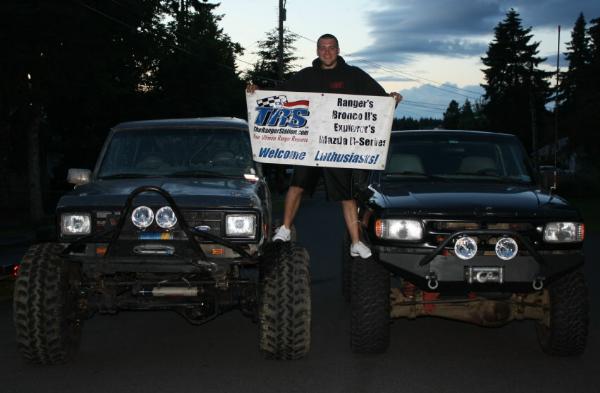 (endoverend47)
On June 19th 2011, NMB2 and his wife showed up at the work place of forum member 'badmts'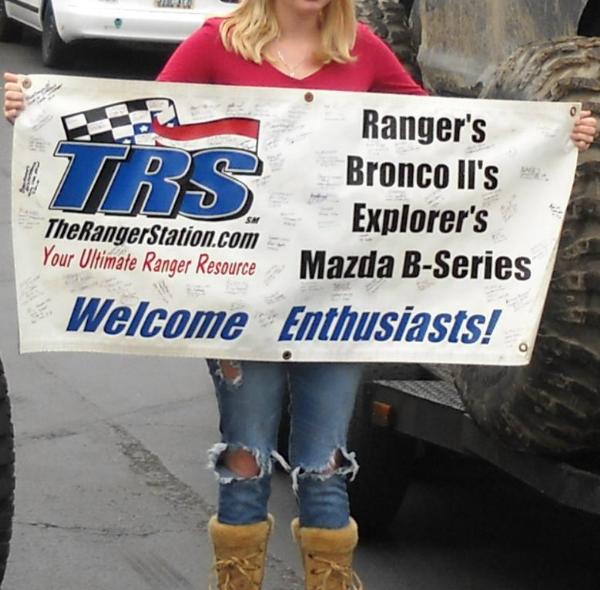 (NMB2's wife Amber. Look at those signatures!)
And then also met up with logicgear and Racinndrummin at Racin's house in Auburn Washington.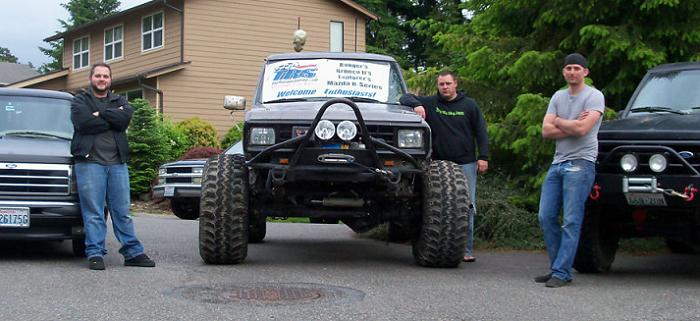 (logicgear – NMB2 – Racinndrummin)
The banner is almost to the Pacific Ocean. It looks like NMB2 is organizing a group of people to gather for its dipping in to the Pacific Ocean late July. Will you be there??
Click HERE for the next part of this story.
Previous Articles:
TRS Banner Across America Part I
TRS Banner Across America Part II
View the map of where the banner has been HERE.
To see the whole discussion on this adventure, more photos, or to get involved, click HERE.