In August of 2010, I went to the Henry Ford Museum in Dearborn Michigan. It is important to note that this museum isn't a museum about Henry Ford or of Ford Vehicles. The Henry Ford Museum is about innovation. You'll see some interesting things ranging from a huge steam locomotive, to presidential limos, vehicles that date back to the earliest horseless carriage, to large steam engines used to power other machines or make electricity.
Here are some photos that I took in the museum.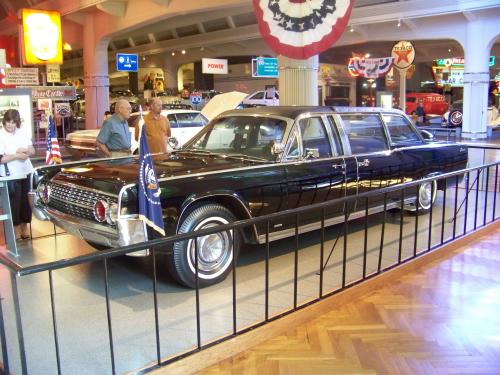 This is the limousine in which President John F. Kennedy was assassinated that day in Dallas, November 22, 1963.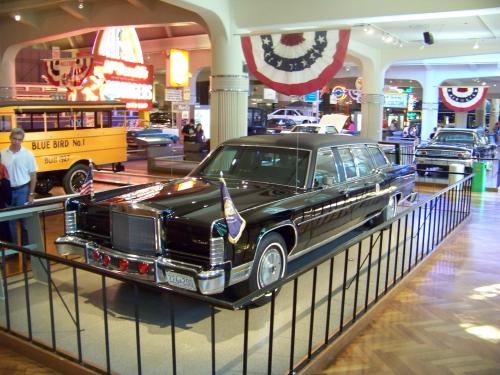 On March 30, 1981, Ronald Reagan took refuge in this limousine's interior to escape would-be assassin John Hinkley's gunfire. Going into service under President Nixon, it is also the car in which President Ford was riding when an attempt was made on his life. This is the last presidential limousine that will be preserved. All presidential cars are now destroyed by the Secret Service for security reasons.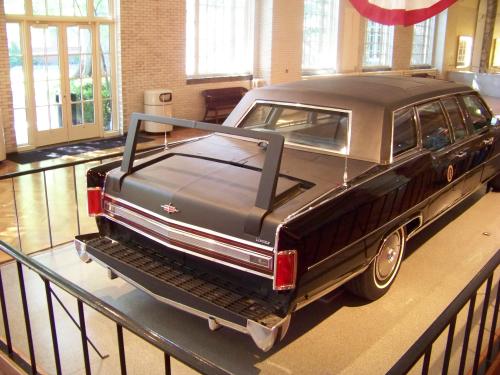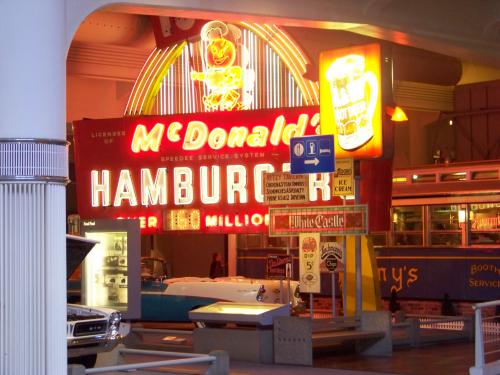 Standing 26 feet high, this neon-illuminated sign was installed in August of 1960 at the second McDonald's franchise in the state of Michigan. It reads, "Licensee of the MCDONALD'S Speedee Service System — HAMBURGERS Over Million Sold."
Behind it is Lamy's Diner. Lamy's Diner, opened in 1946 in Marlboro, Massachusetts, was a localized, family-owned business which specialized in feeding hungry travelers.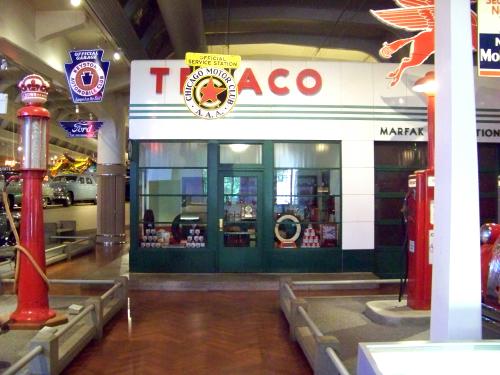 If you like old gas stations and gas pumps, they have a complete Texaco station in the museum complete with pumps and a fuel delivery truck.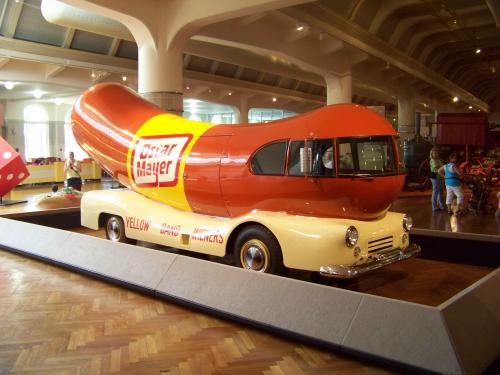 This was a cook display. It's a exploded view of a Model T.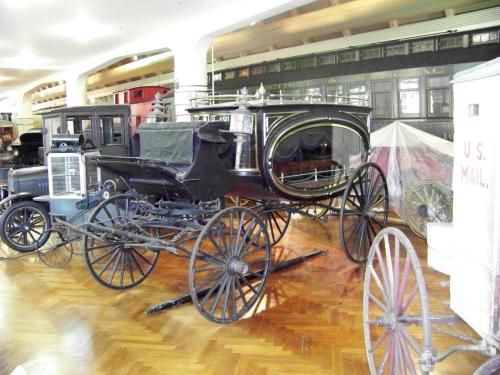 They had horse-drawn vehicles such as an old stage coach and this hearse.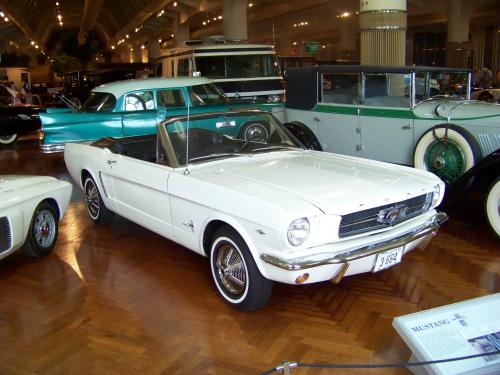 This is the first Mustang produced. It was sold to Stanley Tucker of St. John's, Newfoundland, Canada on April 14, 1964 and is actually a 1965 model.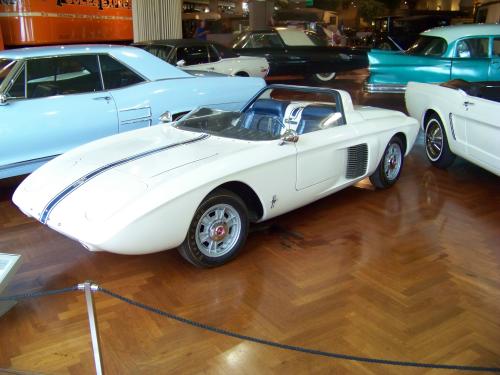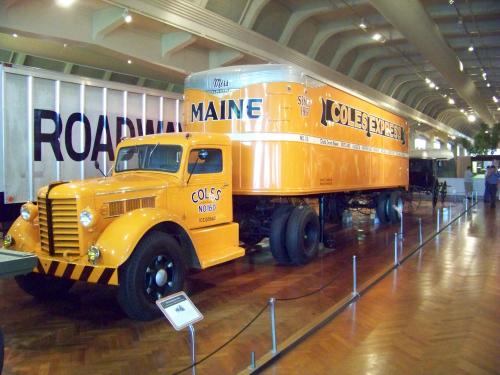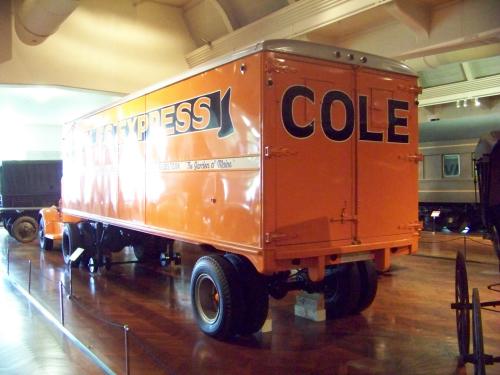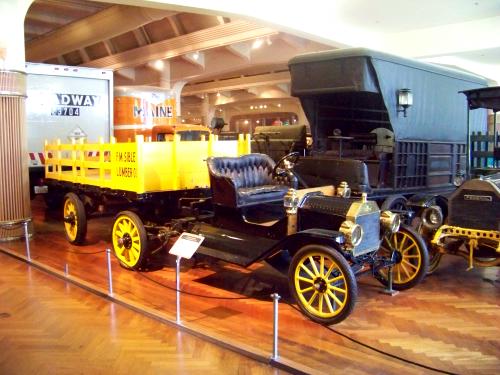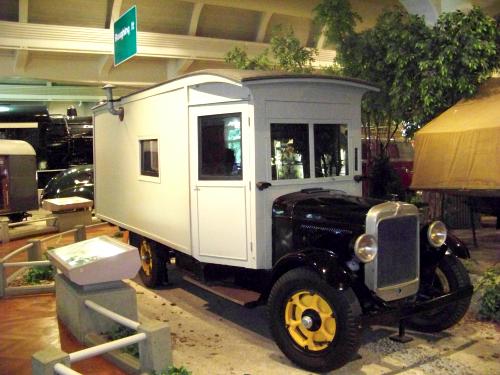 They also had a display that went from old fashioned camping rigs up to the early motor cottages and motels. The motel display had a Holiday Inn motel room set up.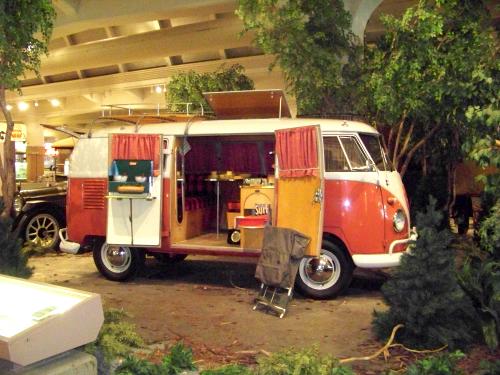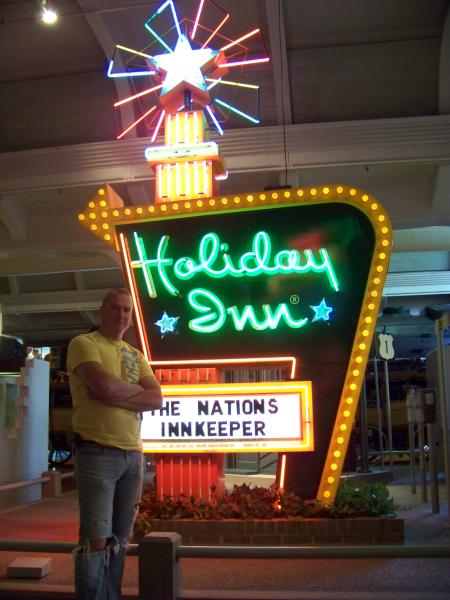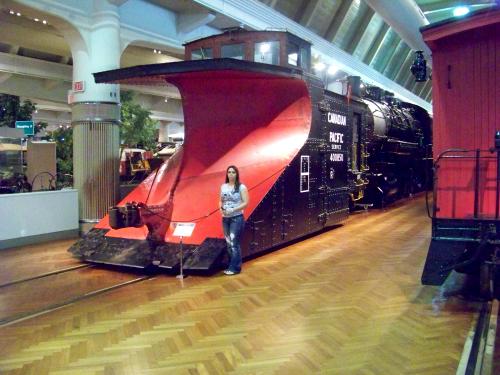 How's this for a snow plow? It's pushed down the line by a locomotive. It has wings that pull out on the sides to deflect the snow off to the side of the tracks.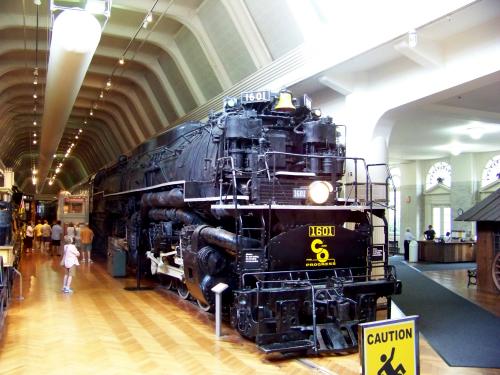 Built in 1941 and weighing in at 600 tons, this was one of the largest steam-powered locomotives ever built. Designed for pulling huge coal trains over the Allegheny mountains of West Virginia, this locomotive could reach speeds of up to 60 miles per hour. This locomotive is so huge they had to enlarge the opening of the door to get it in the building. The locomotive entered the building under its own power. There are tracks they run in to the building and connect to a main line near by.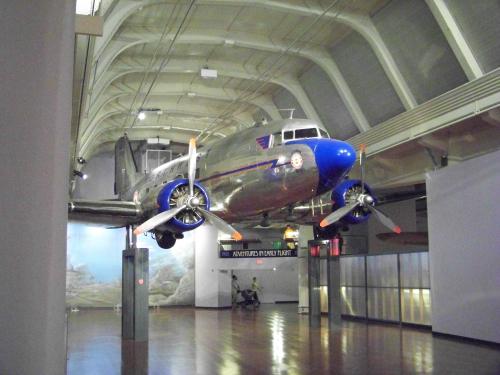 Yes, they even have planes in there.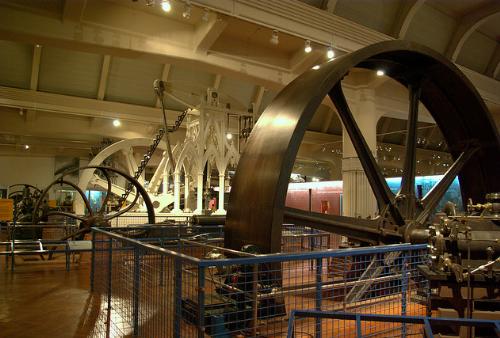 Some of the coolest things in the museum are to large to get good photos of. They have a collection of steam powered and early electricity generating engines. The museum even has part of the steam-powered electricity generation setup used to power the Rouge Factory in Ford's day.
The Henry Ford Museum (or 'The Henry Ford' as it's actually called) takes a good 5-hours to check out. It's an OK thing to see, but I would strongly recommend making it a two day trip and spend a whole day outside the museum at Greenfield Village. To see my visit at Greenfield Village, click HERE.
After doing some research, I found that you can get package deals with local hotels (click HERE for more info). I chose a package with Comfort Inn. Comfort Inn was only a couple miles from the museum. For $119.00 we got a nights stay (hotel had an indoor pool, hot tub, sauna and 30-item hot breakfast buffet) and tickets for two to the Ford Museum and Greenfield Village. In comparison, tickets for two to the Henry Ford and Greenfield Village would be $74.00 plus a $5.00 parking fee.
Find out more information on The Henry Ford Museum HERE.