Many Ford enthusiasts have heard of the Saleen Mustangs, but did you know they did a Ranger?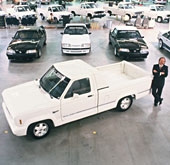 In 1987, Saleen entered a General Tire backed, Ford Ranger-based, Saleen Sportruck in the SCCA Coors Race Truck Challenge and captured two wins.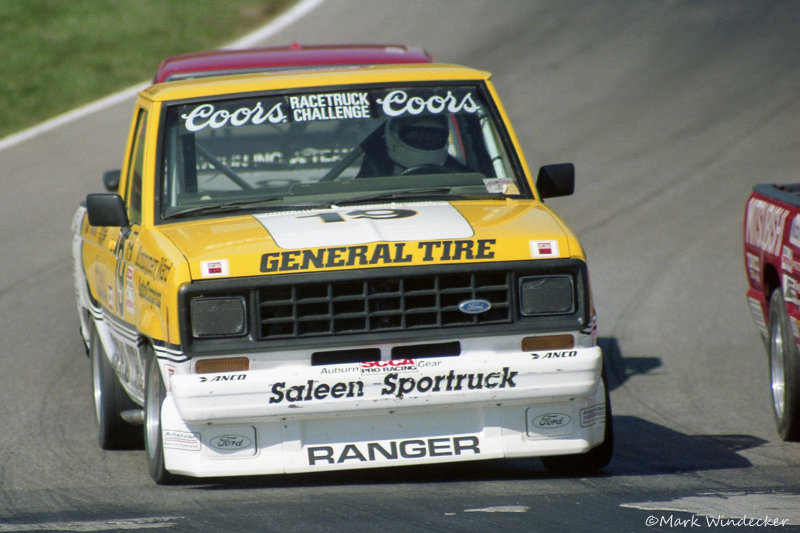 In 1988 they introduced the Sport Truck (Ranger). They produced produced 27 Rangers in 1988. Three were Race Trucks and 24 were sport trucks. All sport trucks were white with blue trim except one that was blue. They came with a 2.9L and were all 5-speed's. They were all long bed's. It is said that Saleen also produced 1 Ranger sport truck in 1992.
In 1991, Saleen wins SCCA Race Truck championship with five victories in six races which moves Steve into a tie for the most victories in the series, and provides Ford with the manufacturer's championship.
As far as the competition models go, they were designated:
88-0019RT
88-0020RT
88-0021RT
89-0019RT
89-0020RT
89-0021RT
90-0019RT
90-0020RT
91-0019RT
1992 was the last year for the Saleen Ranger. Only one was produced, NOT a competition model. It looks like Michael Saleen is the owner of this truck designated 92-0001ST. The only years Saleen produced a non-competition model Ranger was 24 in 1988 and only one in 1992
Video:
The Ranger Seen Here:
Here are some photos of 1988 Saleen Sportruck Ranger #27 (Vin# 1FTBR10T6JUD07357):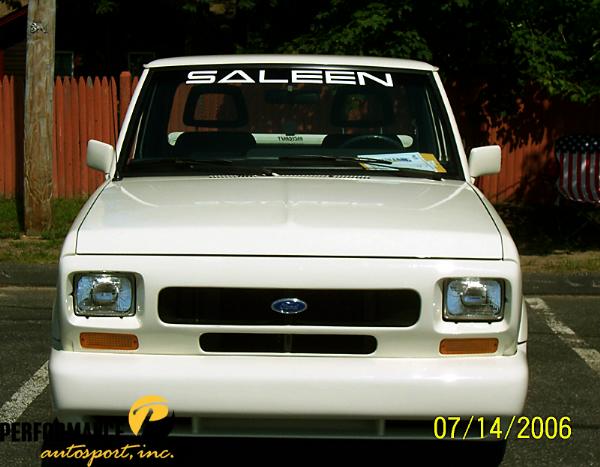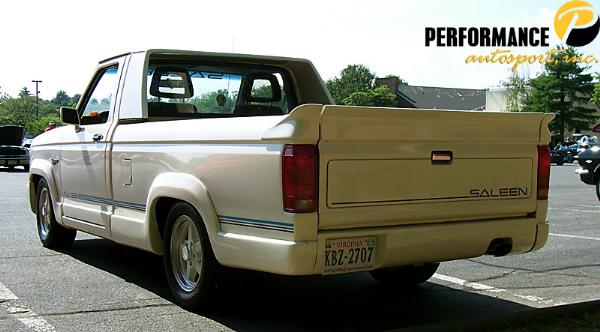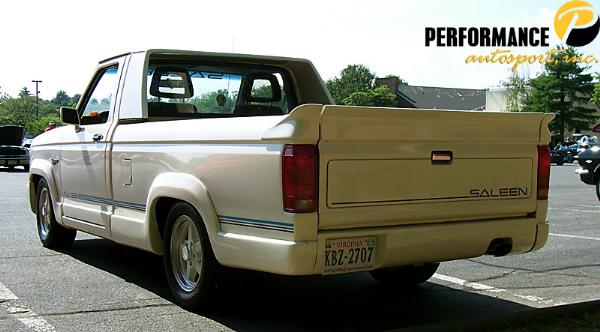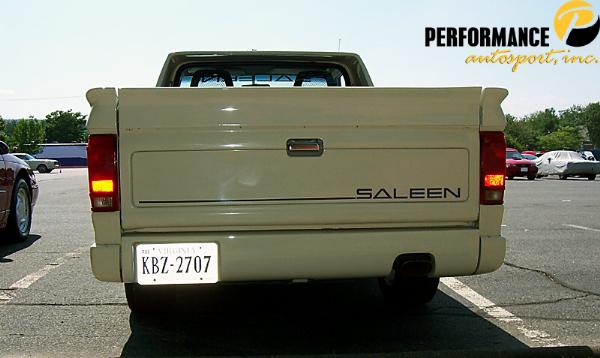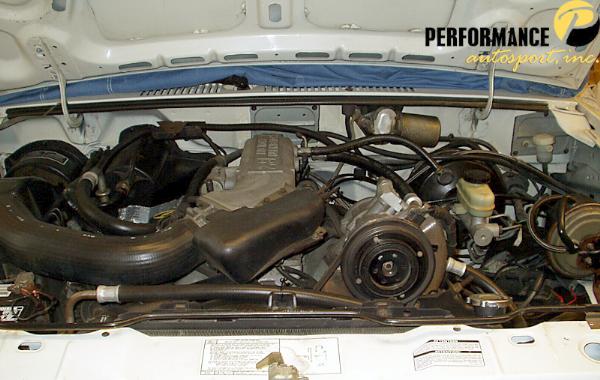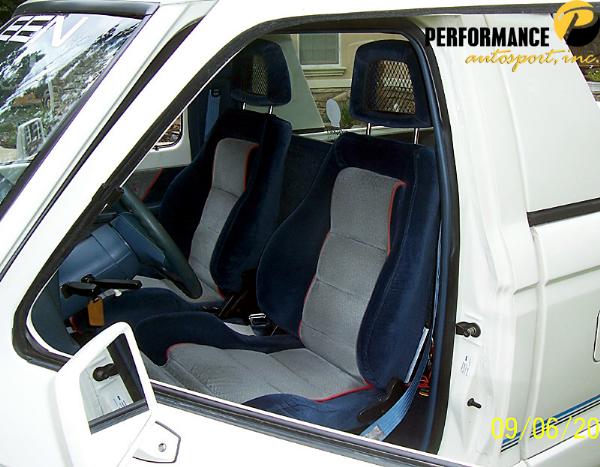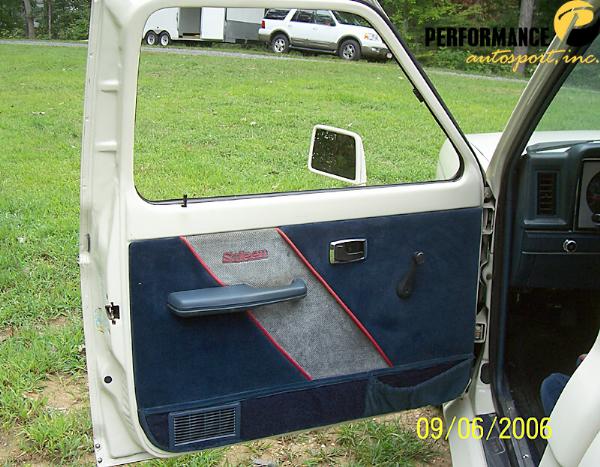 (Note 'Saleen' on the door panel)
(Note the Saleen Sportruck label and 140 MPH speedometer)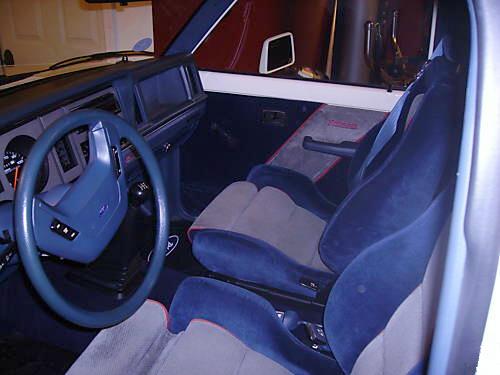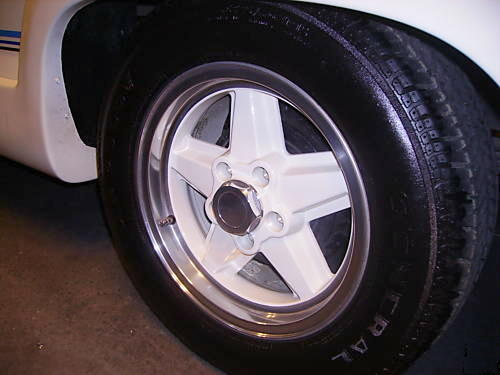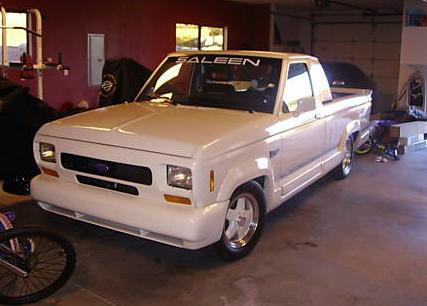 If you have any information or photos of one of these trucks, please contact us.