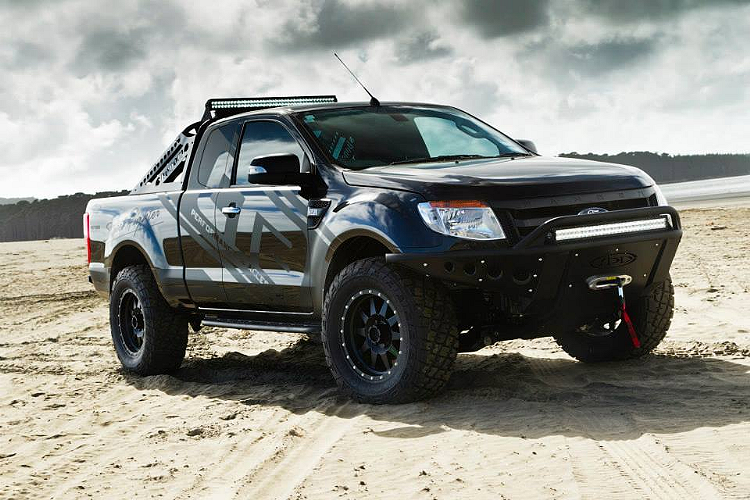 (Photo of global Ranger build by Addictive Desert Designs)
The last Ford Ranger pickup truck built in North America rolled off the assembly line Dec. 16, 2011. The truck was changed very little from Ford's offering in 1993. It received a new front suspension and restyled front clip (hood, fender, grill, lights) and some minor grill changes prior to ending production. The interior was basically unchanged and looked much like it did during the mid 1990's.
According to a quote from Ford spokesman Mike Levine at autos.yahoo.com, "The compact pickup segment in the U.S. has been declining from almost 8% of total industry sales in 1994 to 2% of industry sales in 2010", and "The F-Series works best for customers in North America."  However, Autoguide.com reported that sales continued to grow during the decade, peaking in 1999 at some 348,358 units. That means sales dropped off as the Ranger went unchanged. Even with its outdated design, Ford still sold 70,832 Rangers in 2011, which was a 27.9% increase over 2010.
If you start looking at the numbers, you'll quickly see that there was a market for the Ford Ranger. Ford was selling a truck that had little change from 1998-2011 (13-years).
Did Ford's dream of former Ford Ranger owners becoming Ford F-150 owners come true? Is the smaller pickup market dead? It's highly unlikely. In fact, Chevrolet will be bringing back the Chevy Colorado in the fall of 2014.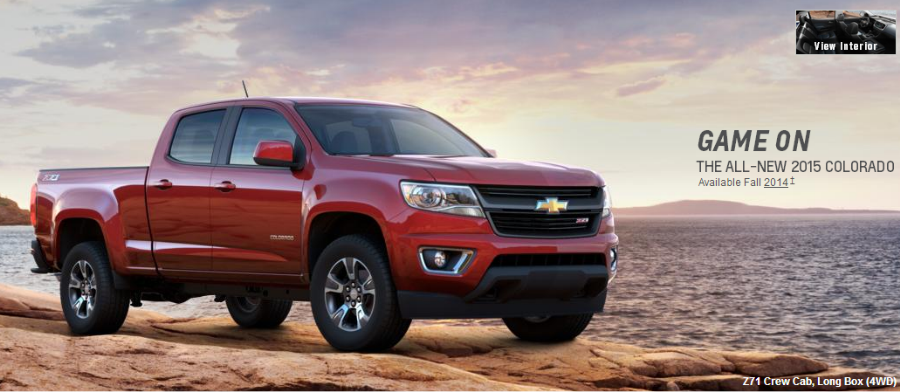 Will Ford sit back and let sales go to Chevrolet? Don't count on it. A new Ford Ranger has already been seen on U.S. Highways with Michigan manufacturer plates.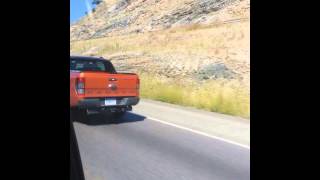 What You Should Do:
Contact Ford by clicking HERE. Tell them to send therangerstation.com the information and photos of the future release so we can bring the news to the Ford Ranger community!
Also: Keep your eyes open for a new Ford Ranger to show up on the radar in 2014.
Join The Discussion:
You can join the discussion on a new 2015 Ford Ranger by clicking HERE.