By Jim Oaks
I've been noticing a growing trend that involves a return of an old school look. Initially it was just Rat Rods, but I'm starting to see the trend expanding. Here's some examples of what I'm talking about.
Rat Rods:
Rat Rods started becoming popular in the 1990's. Rat Rods are generally 1930's-1950's vehicles built to imitate the hot rods from the early days of hot rodding. They are commonly found in primer or an original appearing faded rusty finish.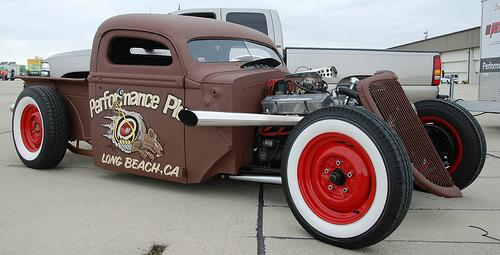 Old Metal Dashes & Trim:
In 2010, I spotted this 1980's Bronco II at a truck show sporting an early Ford grill and metal dash: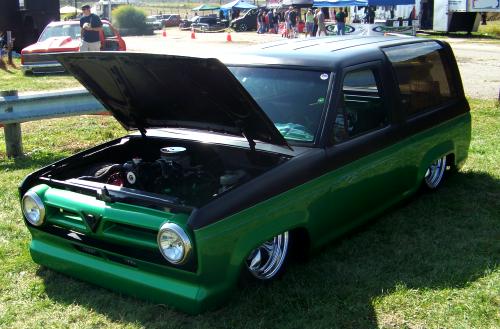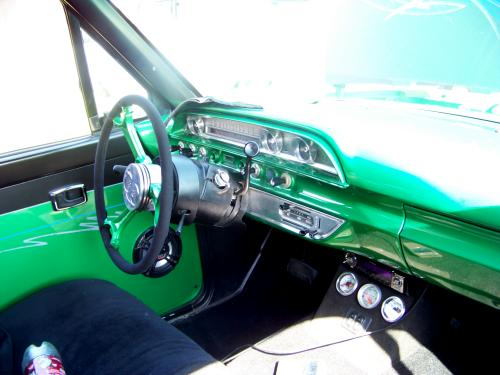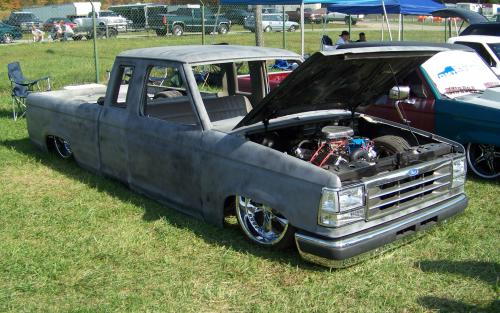 I found this lowered Ford Ranger at the same show. It was also sporting an old Ford metal dash.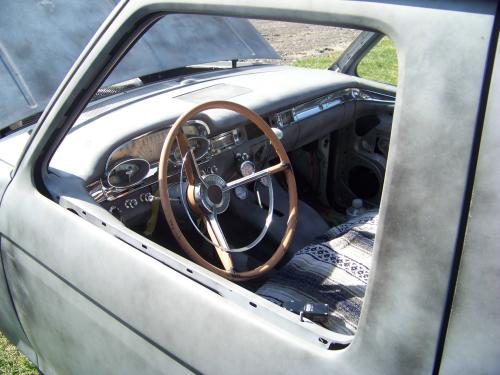 Old School Monster Trucks:
In May 2011, I went to the 4Wheel Jamboree in Lima Ohio. While there I found this beautiful 1979 Ford Bronco (High Horse) owned by Eric Howe of Gas Guzzy Events and Marketing. After complementing Eric on his truck, and telling him that I liked the old school Monsters, Eric told me that he liked the old school trucks as well, and tried to build an old school truck while incorporating newer technology. The Bronco uses an old school frame where a square tube frame is built under (and incorporated into) the factory frame, but uses a 4-link setup with air bags, and a fuel injected 460 big block.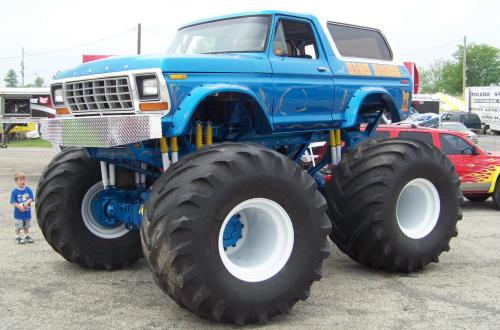 Of course, nobody can deny that the old school trucks are cool. Even the original Bigfoot is still an awesome truck after all these years.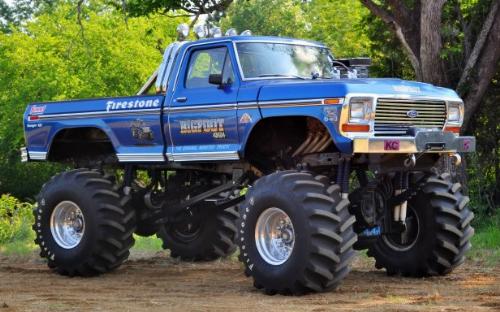 Conclusion:
So is the old school looks becoming trendy again in truck builds? I can't say that it's becoming a definite trend, but I do think it's way cool.