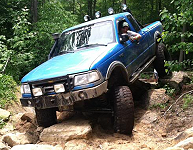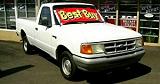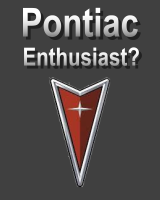 Pontiac Hunters
Name:
Andrew Wolthuis

Forum Name:
Pt_Ranger_V8

Location:
Alaska, for now

Year born:
1979

Occupation:
Military

Hobbies:
Building stuff. Trucks, guns, blacksmithing neat things

Details about your vehicle and modifications:
1986 F350 Cab, frame, and axles. Custom lift, moved the rear springs forward 3'. Custom short bed. Bronco 33 gallon gas tank. 351w, C-6 and 1356 T-case. 4.10's in the D60 and 10.25. Lincoln locker in the back. 36" TSL's. Custom interior. Basically, it's a Ford. What kind of Ford, I'm not sure, but it's a Ford.

How long you've been a member of TRS:
A long time - Since 2001? I think. Been wheeling in Wellsville a couple of times, had my CB mic stolen, ate at the 'No teeth bar 'n Grill' one year.
My Ranger Station Profile Page:
Click HERE