1987-1988 Ford Ranger 'High Rider' STX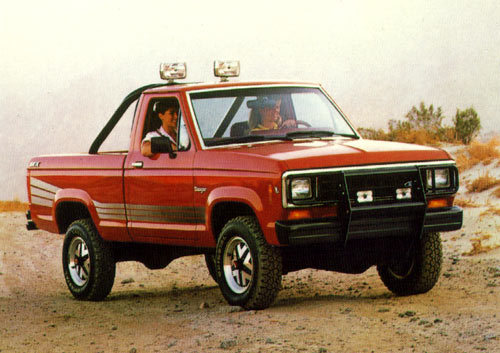 Seems every other week somebody is misinformed about the high rider or asking about it in one way or another so here is what I have come up with. My info came from either a Ford factory 1987 Ranger brochure, an ad from February 1987's Field & Stream or from guys here at TRS along with my own experience.
During 1987 and 1988, the 'High Rider' STX offered a unique suspension with 1.5 inches more ground clearance than previous year's 4×4 model.
From the 1987 Ford Ranger Sales Brochure:
High Rider became available in 1987 only on regular cab STX models. "A list of 21 unique components was required to give the STX High Rider it's increased vehicle height and greater handling performance" including a front mounted sway bar, a redesigned rear sway bar, new revalved gas shocks, new rear leaf springs, revised brake components, front drive shaft and transfer case. 140 Hp 2.9L V6 was standard with this package. The High Rider STX rides on P215/75Rx15SL outline-white-letter off-road tires. (from factory brochure)
All High Rider Ranger's are STX models which includes "special accenting, sporty trim, tinted glass, black foldaway mirrors, black grille and bumpers, and new tape treatment" (from field and stream)
"STX features reclining cloth bucket seats in the Regular Cab model, or dual cloth Captain's Chairs with individual recliners and power lumbar supports in the SuperCab. The door trim panels are cloth-covered and include carpeted map pockets. The steering wheel is wrapped in genuine leather. Standard sound system is electronic AM/FM stereo with digital clock and four speakers. In STX you also have pivoting front vent windows for added ventilation, a convenient trip odometer, and a tachometer on the instrument cluster to read the pulse of the STX's electronically fuel-injected 2.9 liter V-6 engine." (from factory brochure, also noted on the page that some equipment may be optional)
Question – Was the roll bar and brush guard an option or standard equipment on the STX?
Answer – It was optional, this is what the brochure says…
"The optional Sport Appearance Package – light bar** with off-road lights, grille guard with fog lamps, plus tubular rear bumper – is available to give your Ranger STX an even bolder performance image. **Light bar not intended for occupant protection."
Photos:
By far, the easiest way to identify the high rider is by the extra plate on the passenger side bracket, or by the blocks on the radius arm crossmember.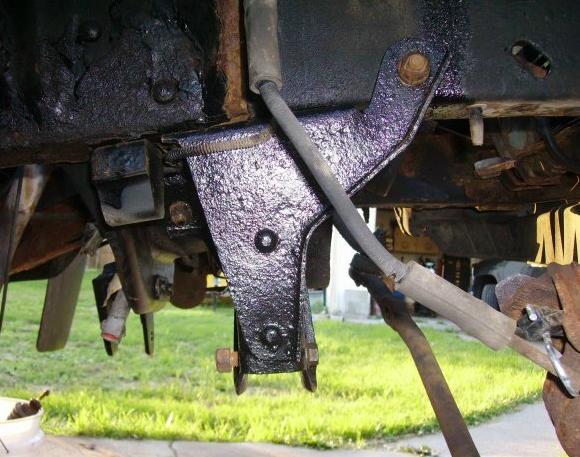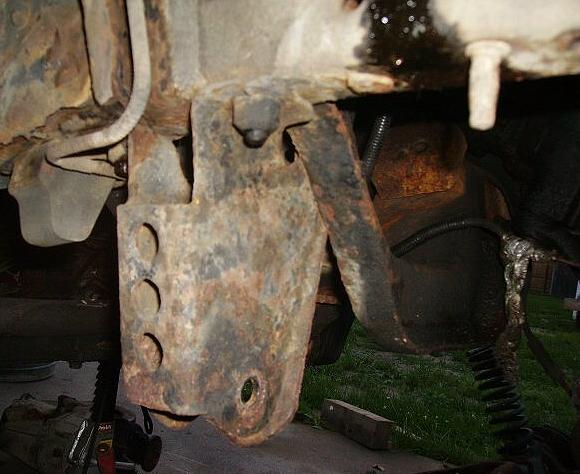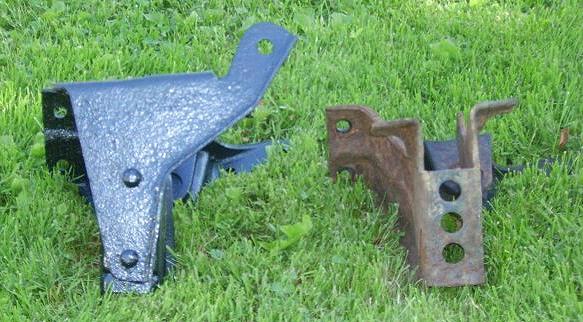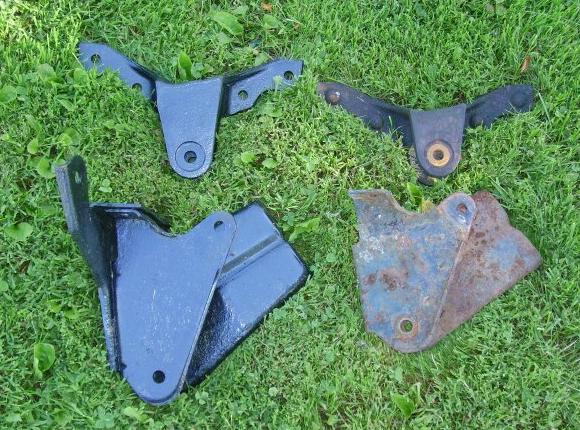 Note the differences (above) between the High Rider brackets left vs stock brackets right.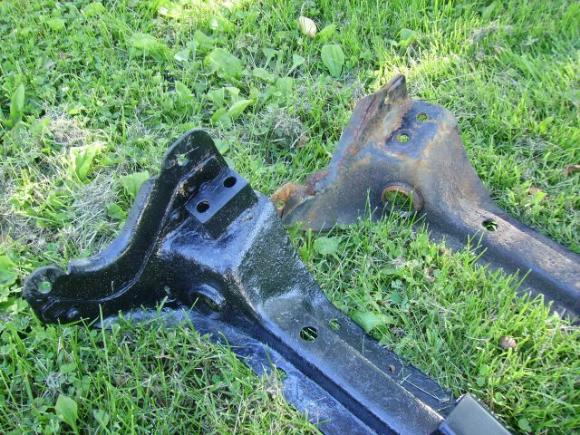 Now you know why some suspension companies have special notations for the 1987-1988 Ranger STX's. When adding a suspension lift to a 1987-1988 Ranger STX, you'll get 1.5 inches less lift. You'll still get the same amount of lift as other 'normal' Rangers though.