By BLOODBANE
Warning: Any welding should be done by a certified welder. Welding the bracket(s) will void the warranty from the brackets manufacturer.
Fixing the Superlift axle lift bracket (P/N 55-01-1170) for Ford Ranger, Bronco II and Explorer TTB front suspensions.
After a few months of wheeling my 1994 Ford Explorer with the Superlift 4-inch suspension lift, I broke the front lift bracket on the passenger side of the vehicle.  It has two tabs that mount to the passenger side frame rail and another tab under the engine cross member. The two bracket tabs that mount to the frame broke. 
I have the same lift on a 1984 Ford Ranger and never had any issues with it. I pulled the bracket and made some gussets and fixed it. Well, now I have broke the same bracket on my Ranger. I decided that it would be a good time to snap some pictures and do a write-up on the fix.
This is what I mean when I say I broke the tabs off of the lift bracket…….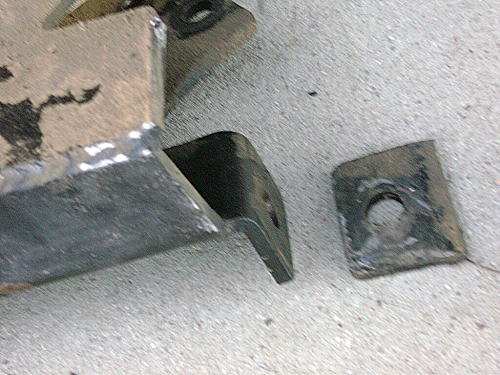 (Note the tab broke off from the upper left of the picture that is now lying on the ground)
I started with a new bracket (P/N 55-01-1170). On my Explorer I just welded the tabs back on and used the old one to start with. This is the bracket…….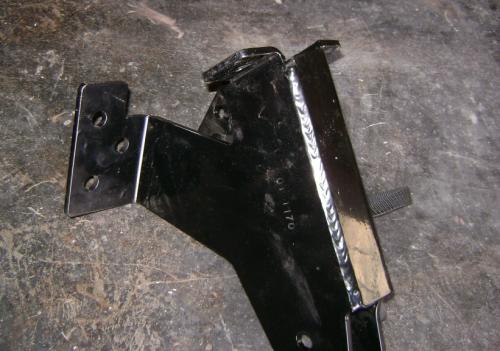 I cut (4) 3″x1-1/2″ gussets from 3/16″ steel (2 for the front tab and 2 for the back. Inside and out)…….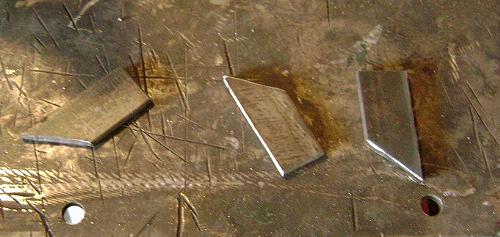 I cleaned up the bracket with a grinder to get a good weld……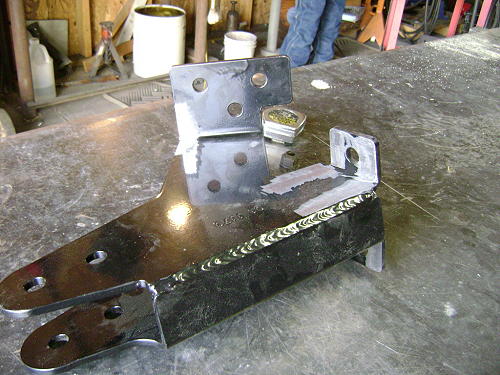 Weld both sides of your gussets. Make sure you leave enough room for the nut to fit in between them. This is your finished product……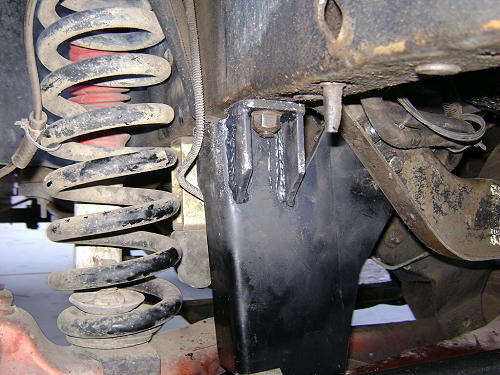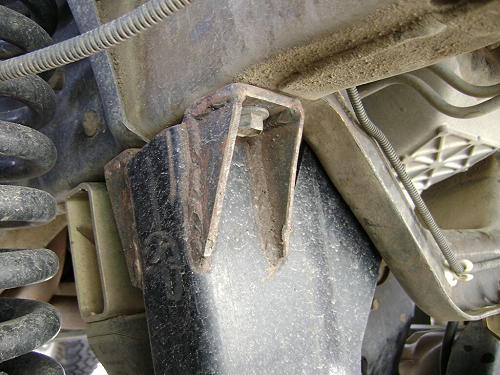 I have wheeled some pretty tough trails with my Explorer and haven't had any trouble since I did this. I did add one more small gusset to the cross member tab on the bracket for my Ranger (mainly because it was there and would work well). If you want to it is really no more trouble to do, other than making the gussets and welding them on. This seems to fix the breakage problem (Skyjacker brackets come with the gussets already). If you buy this Superlift kit, DO THIS FIX BEFORE INSTALL!!!!! Otherwise you will be pulling it off and fixing it later……….